We will start the article after this short personal message to all Candytech Readers.
A Very Happy New Year to All the Candytech Readers, & Thank you for Your support, feedback and comments.
I am really grateful to each one of you for helping Candytech grow. Before we start the article let me share with you some of the the things I have been looking forward to share with all the wonderful readers.
We have been able to grow in viewership exponentially, from few thousand to more than a lakh readers every month, who also share the love for smartphones, Gaming and PC Hardware as we do.  You can subscribe to Candytech and get new post notifications in your email.  
In year 2015 we will continue to bring to you the best in world of  Technology & Gadgets. We will continue to recommend Gadgets which are Best Value for Money & will be best for you.
Thanks for Supporting us
Best Wishes & Happy New Year
10 Incredible Events in Smartphone World – 2014 Round-Up: Huge number of smartphones got launched and technological advancements happened in 2014, here is a brief recap of some of the major tech events which rocked the Indian/Global Smartphone market in 2014. We added another 5 events to make the list of 15 events, it was difficult to shrink all events in 10 headers.
Tech Round Up 2014
15) Motorola Launched Moto E , Moto X and Moto G and rocked the Indian Smartphone market along with Flipkart. Something which never happened before in the history of e-commerce in India. The paradigm shift Motorola and Flipkart brought was that consumers starting buying smartphones from online retailers and left reliance on "Mom & Pop Stores". A New Era Began.
14) Xiaomi Entered Indian Market – Lei Jun of Xiaomi launched Xiaomi MI-3 with an exclusive partnership with Flipkart. Buyers went crazy to grab the Snapdragon 800 powered smartphone for as cheap as Rs. 13,000. It was a major launch by any Chinese smartphone company in the Indian market.
13) Gionee and Huawei – Both Chinese companies firmed their grip on the Indian market with Gionee focusing on "Slim is the New Sexy " mantra. Launched Gionee Elife S 5.5 and Gionee Elife S 5.1 smartphones world the thinnest smartphone at time of launch. Huawei Honor Holly and Honor 6 rocked the mid and low-end segment with the best hardware specs smartphone.
12) Android One – Sundar Pichai of Google has special focus on Indian smartphone market and kick started the Android One initiative. Google with partner vendors (Micromax, Spice and Karbonn) launched three budget Android One smartphones. Objective is to reach the 300 million data users in India and increase the data usage & penetration in the country with affordable smartphones.
11) Apple iPhone 6 & 6 Plus – Apple changed the stance to keep the smartphone size at 4.0 inch and finally listened to what buyers want. The bend gate of Apple iPhone 6 was one of the most viral stories for Apple and shared millions of times on social media platforms. Despite all the controversies Apple lovers stood in lines to grab the new Apple marvel. They sold  more than 4 million smartphones in a week.
10 Incredible Events in Smartphone World – 2014 Round Up
10) Google Nexus 6 and Google Nexus 9 – Google refreshed it's smartphone line by replacing the legendary Google Nexus 5 and launched expensive Google Nexus 6 with 6 inch Display powered by Android Lollipop along with Google Nexus 9 Tablet.  The tablet is designed by HTC while the smartphone designed by Motorola.
9) Android Lollipop – The despair to get Android Lollipop update on their smartphones, have  driven some of the youth crazy, and social media sites like facebook and google plus are flooded with one Question " When will I Get the Android Lollipop update on My Smartphone". Android Lollipop update started rolling out and reached some of Nexus and Moto owners in year 2014.
8) Selfie Smartphones are Rage – The bug has bitten both boys and girls, have seen many girls in Mumbai, carrying a smartphone stand to click selfies in front of Gate Way of India, Taj and Band Stand.  HTC recently understood this facination & launched the King of selfie smartphones the HTC Desire Eye with 13MP front Camera.
7) Samsung Market Share Eroded – Samsung lost market share to Micromax,Motorola and Lava in 2014. Launched Samsung Galaxy S5 at 51,000 and soon realized they won't be selling many of them and settled for a low price to increase sales. Samsung also recently launched The Samsung Galaxy Note 4 for a premium price of Rs. 58,000.
6) Xolo – the company launched a new smartphone model every week, even they would not be able to track how many they launched in 2014. Xolo launched some of the innovative models like Xolo- Hive, Xolo One and Xolo Omega to capture the market.
Additional 5 Incredible Events of Smartphone World – 2014 Round Up
5) Micromax – Followed the same strategy to launch smartphone in all segments and continued to increase the Market Share, recently announced Micromax Yureka which will soon hit the shelves and expected to buzz the sales registers for Micromax, like never before.
4) LG – Don't know what to say, they had several firsts but still buyers don't take the brand seriously , launched the LG G3 with 3 GB RAM and 2K display. For low and mid end smartphone segment, still they have no clue what buyer's are looking for.
3) HTC- Came strong in 2014 with some good smartphone launches like M8, E8 and HTC Desire 820 , 816 and HTC 620 and HTC 516. Still not able to touch the masses like Motorola or Xiaomi with buyer friendly pricing.
2) Nokia Lumia – The brand was killed by Microsoft and was rebranded as Microsoft Lumia and later they launched an android powered tablet known as N1 contrary to everyone's expectations.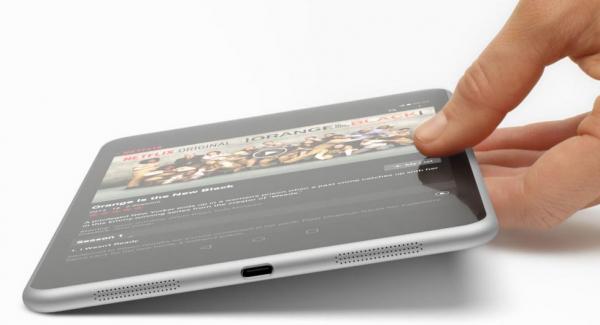 1) Cyanogen and OnePlus One Split – This was a dirty split and impacted sale of OnePlus One in India and the smartphone company is more focused to win the court case than win buyers in the market place.
This was the round up of some of the major events in the smartphone industry that happened in 2014. If you have anything to add to the story, please add in comments below.
Check Out Our Latest Video and Subscribe to Candytech Channel!!!