Indian market is big, smartphones are the hottest gadgets of all, and it attracts many new companies to this lucrative yet hypercompetitive bazaar.
10.OR (pronounced as Tenor) is a new brand in the Indian market and the 10.OR E is their first smartphone. The Chinese brand belongs to the Huaquin Technology group, which has been making phones for many years now and has made over 20 crore devices.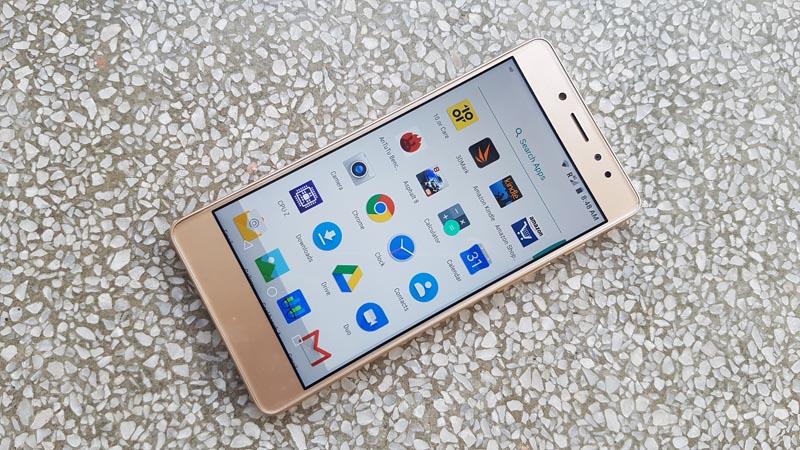 The Xiaomi's India success has attracted many more Chinese brands in the country like 10.OR, Comio, Tecno and Infinix to name a few.
The brand recently launched their second smartphone called as 10. OR G which is more powerful and slightly more expensive when compared to our review unit 10.OR E.
I have written a detailed article on Unboxing, Design, Display, Benchmarks some days back you can read that here. 10.or E Unboxing Hands On Design, Experience and Benchmarks.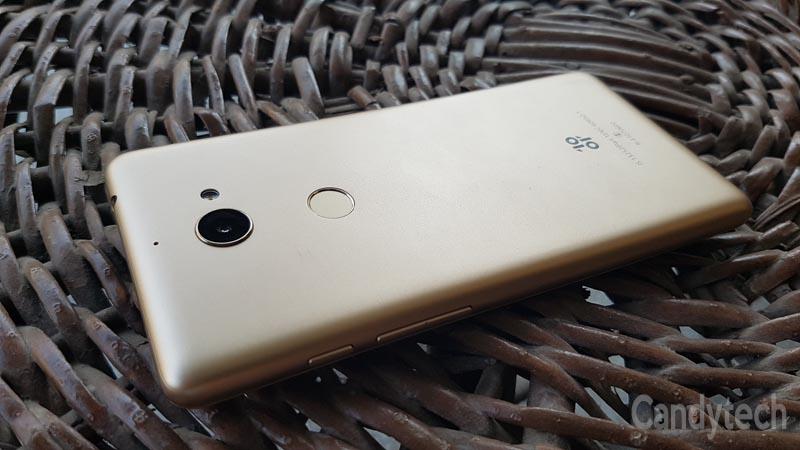 I would suggest you go through that article before reading this one. To recap, the 10.OR E comes with 3 GB of Ram and 32 GB of storage, with a price tag of Rs. 8,999. There is also a 2 GB ram and 16 GB version available for Rs. 7,999.
In This Review – We will Cover :
Overall Experience
Gaming
Camera
Battery Life
Sound Quality
Concluding Thoughts and Ratings
Overall User Experience
As I mentioned in my initial impression of the mobile, it comes with a stock Android Nougat 7.1.2 and has the July security patch for Android.
The out of the box device is not loaded with too many apps, comes with the Amazon shopping, prime and Kindle App apart from 10.OR Care. So I am pretty happy with the least amount of bloat, of course, we can add whatever we wish to from the play store.
The 10.OR E comes with a 5.5 Inch Full HD Display which is probably the key highlight of the smartphone.  The touch response is good and display quality is also fine.
It comes with good color reproduction, though the maximum is not very high. You can use the phone outdoors but in direct sunlight the legibility is low.
Watching videos and reading text is a positive experience on the phone. The on display Bezels are also not large (sometimes there is a big black border around the display of budget phones). Like on the LeEeco LE 1S or Coolpad Coolplay 6.
Stock Android runs mostly fluid on the phone though we observed some lag when we opened 3-4 tabs in chrome. You can feel some stutter when you navigate quickly up and down or move between the tabs, but nothing too slow.
Ram Management – Using 10.OR E seems too familiar and easy to adapt too. Opened up 12 to 13 apps and observed it can keep them in memory without killing the process. While these apps are running in the background, phone still has 1 GB of free memory, as per CPU-Z, which is not bad.
Notably, the phone comes with onscreen navigation keys and there are no capacitive touch keys. Also, I was glad to discover there is a notification light(white color) which is placed near the front camera.
The overall build quality is also above average and it is not very thick and bulky. The 10.OR E measures 7.6 mm in thickness and weighs 160 grams.
 Rear Camera Photos
The 10. OR E has a 13 Megapixel rear camera and also has a 5 Megapixel front selfie camera. Here are some of the Camera sample images which you can check out. You can read more about the camera App and features in the earlier unboxing article.
The camera App is rather bland with very few options – but those who want simplicity in life and want to just click pictures without a need to do a postmortem of the feature it has all the options.
There are a couple of filters like – Sepia, BW and Aqua and also comes with modes like HDR, Slow motion, landscape, flowers, backlit and portrait. You won't get a dual camera like portrait on the 10.OR E.
Indoor Camera Samples in Medium Light Conditions
Indoor Shots with artificial light are always subjected to some noise and is evident from the below picture. But camera works fine in the indoor conditions.
Indoor Camera Samples in Good Light Conditions
You can see better details and background blurring in the below image as it is taken in good light conditions compared to the above image.
Outdoor Camera Samples in Good Day Light Condition
Good amount of details and color profile is also natural. Though the camera at times suffers from over and underexposure but if you are careful and focus it properly can click good images.
Does HDR Makes a Difference in Image Quality for 10.OR E – Yes it does, improves the image details and color profile.
Below image is without HDR – Compare the windows, tree in the background, sky, and fence.

Below Image is shot using the HDR mode on the rear camera – there is more detail in the image less overexposure which was happening in the non-HDR image.
Let's Check some of the Low Light and Night Images
Below image is shot at night in low light – there is significant noise in the image
Night camera shots – There is a lot of lens flare and camera reduces the shutter speed which adds to a bit of blur if your hands are not steady or your subject is moving.
Shot in very low light night environment.
The Camera does well in the broad daylight outdoor conditions, HDR helps a lot for landscape images and even portraits. Low light and artificial light shots have grain and noise which is acceptable at this price range.
It is an above average camera in my assessment.
Front Camera Photos
Selfies are average as it comes with a 5-megapixel front camera. But I have seen worst images on some other 5 Megapixel camera phones the 10.OR selfies are good if you are clicking them outdoors in the good daylight. Indoors in the artificial light is also passable.
Being a 5-megapixel camera the front shooter can't capture too many details and is also prone to noise and overexposure. Outdoor selfies tend to be better and it is better to use this in the good natural light.
There is also a Front dedicated flash which you can use to click selfies and it works well under low light conditions.
There is also a beautify mode which offers a couple of setting levels to increase the softening and beautify effect on your images.
Gaming Experience any Heating Issues?
The smartphone is powered by the Qualcomm Snapdragon 430 Octa-Core processor but for some reason, the CPU Z shows it as Snapdragon 435 clocked at 1.4 GHz. There is Adreno 505 GPU which is no slouch when it comes to gaming performance.
I played a couple of games – my favorite Asphalt 8 at high settings. The game worked with any issues and performance was mostly smooth
Also tested some of the smaller games like Sonic Boom and Minion Rush. The 10.OR E was able to breeze through these without breaking a sweat. I am impressed with the gaming performance it was flawless.
But What about heating?
The 10.OR does not show any sign of heating after playing Asphalt 8 or the lightweight games. The phone just gets a little warm from gaming but is very comfortable to hold and play the modern android games on this device.
Battery Life and Charging Time
Aforementioned, the 10.OR E does not feel too bulky in hand and is also quite sleek. The mobile comes with a large 4000 mAH capacity battery and there is a 2A-5V charger bundled with the mobile.
After using it for 10 days we can conclude the battery holds the charge for a full day with ease and there is no rapid battery drain. It takes it's own sweet time to charge as there is no fast charging support. Can expect a 0-100% charge in 2.5 hours. Addition of fast charging support could have made it a better deal.
But I am pleased with the battery life on the device even compared to Mi A1 which I currently using and will post a review soon. Also, have been testing the 10.OR G for 2 days and will also share its review with you guys soon.
Sound Quality
The speaker sound is average, not too loud.  There is one single speaker present at the bottom of the 10.OR E near the micro-USB port. The sound from the earphones — used the Sennheiser PX 80 headphones – is also similar to most phones. The output is decent and it is a pleasure to watch videos on Fullscreen with the headphones on.
The 3.5 mm headphone jack is located on the top side, I usually prefer it at the bottom side there is less interference when you are watching a video.
Call Connectivity and Dual Sim
I used the phone with the Reliance JIO sim and it works fine. Only Sim card 1 works with the JIO sim as the other sim slot is not 4G VOLTE enabled. Initially, I added the sim to slot 2 and it didn't work as intended.
But the sim works perfectly fine in slot 1 and you can add another operator sim to slot 2. There is also a dedicated micro- card slot apart from the 2 sim card slots, which is an added advantage.
Conclusion and Rating – 10.OR E
The 10.OR E comes with very balanced features. There are phones which will excel in one feature and will be poor at something. The 10.OR excels at nothing but ticks a lot of right boxes for its price and that makes it better than a lot of phones.
Jack of all trades and master of none, sounds cliche but very true for the 10.OR E. Here is our rating for the phone. The phone offers good value for money and has got decent user reviews as well. The only concern some of the readers might have will be after sales service from a relatively new brand in the market.
Thanks for Reading the Review if you have any queries, I would be glad to answer. Can read the unboxing Article – 10.or E Unboxing Hands On Design, Experience, and Benchmarks or can watch the below video for a more closer look on 10.OR E.
10.OR E Unboxing, Benchmark, and Design – Video