2016 was a remarkable year for technology and most exciting year for smartphones. But before we start the round up of the major news which made headlines in technology circles in 2016.
Here is a brief how the year was at Candytech and how and what we plan for the future. It was a fantastic year for Candytech, we published over 700 articles and replied to over 4500 comments and email queries from readers. Close to 80 lakh (8 Million) people visited the website last year.
There have been major contribution from many members to make this a success – namely – Prathamesh , Abhishek, Stavan, Uthaya , Karanjot, Shubhendu, Riyaz, Sahil. We plan to expand the team in the coming year and cover more topics ranging from VR to gaming with more details.
In the blow article I have linked some of the posts which you can jump to in-case you want to read any of the articles in detail.
100 Major Technology News 2016 – Yearly Round Up
The year 2016 began with following 20 big announcements and launches.
Jan 2016 (Tech News)
Asus Zenfone Max with 5000 mAH Battery and the Lenovo Thinkpad X1 Yoga : Business Laptop with OLED display was launched in the very first Week of Jan 2016. CES 2016 kicked off and there were many mind blowing announcements (Lenovo Y900 to Le Max Pro).
Coolpad launched cheapest Fingerprint scanner in India, and Apple released iOS 9.3. LeEco entered India with Le Max and LE 1S.  Blackberry Priv got launched for a whooping Rs 63,000 in India.
Huawei Honor 5X, Lenovo Vibe X3 and Reliance JIO launch of new smartphones were key highlights of Jan 2016.
Feb 2016 (Tech News)
LE 1S gets listed on Flipkart, price Rs. 10,999 marked the entry of a new tyrant LeEco in the Indian market. In the world of gaming Nvidia GTX 980 Ti VR edition was unveiled.
Samsung A7 and A5 smartphones got launched in India and HTC launched the Desire 626 smartphone.  On February 17, the biggest controversy – Freedom 251 took place (a smartphone priced at Rs. 251).
Dell launched the Dell XPS 13 on Flipkart and Sony unveiled the new X series smartphones, focus more on camera performance.
March 2016 (Tech News)
Samsung launched the flagship Samsung S7 and S7 edge in march and sold record number of smartphones. Vivo launches the Vivo XPlay 5 Elite, the world's first 6 GB RAM smartphone.
Xiaomi launches the much acclaimed top selling Xiaomi Redmi Note 3 in India.
LG G5 the modular smartphone gets unveiled and the VR war hots up between Sony PS VR and the Oculus Rift. Apple in an expected move launched the Apple iPhone SE 4 inch display mobile for Rs. 39,000.  Apple in an unprecedented move launched the 10 inch iPad Pro.
Xiaomi Mi 5 launched in India for Rs. 24999 and the Samsung A9 Pro got unveiled globally.
April 2016 (Tech News)
Vivo X6 and the X6 Plus launched in China, EVGA launches first ever 4K display gaming laptop. OnePlus tries their luck with the mid range OnePlus X, 5 inch display smartphone. Samsung focuses on the losing share in the Indian market with launch of Samsung J3 with S bike mode.
Huawei launches the much acclaimed Huawei P9 and the P9 Plus with the Dual 12 Mega pixel Leica camera lens globally. Marks the start of Dual camera lens trend in the smartphone arena, several more to follow during the course of the year.
Oppo and Vivo both focuses on the Selfie lovers segment in India and introduces the Oppo F1 Plus and the Vivo V3 and V3 Max. Apple introduces the Rose Gold Apple MacBook. Mediatek took the processor war to 10 Cores and makes Helio X 20 and X25, Meizu Pro 6 is unveiled with a Deca Core processor.
Indian start-up Creo launches a new smartphone with 21 MP camera and 2K display to battle the Chinese rivals. Swipe another Indian startup launches Swipe Elite Note another successful budget smartphone.
Lenovo fights back Xiaomi and LeEco at the home turf and launches a flagship smartphone at insanely low price – The Zuk Z2 Pro. Zotac Nvidia launched the GT 710 in India and Acer unveils performance gaming laptop Predator 15.
May 2016 (Tech News)
Samsung launches Samsung Galaxy J5 and the Samsung Galaxy J7 smartphone in India to win market share in the mid range segment. Coolpad launches a revised Coolpad Note 3 Plus in the Indian market with FHD display.
Micromax after onslaught from competition and not finding much success from the Yu series launches Canvas 6 and Canvas 6 Pro (4 GB RAM). Micromax launches an utterly cheap laptop,even cheaper than your smartphone. (Micromax Canvas Lapbook L1160)
People are getting more inclined to the new Fitness bands and the VR allure is also catching up in the middle of the year.  Google IO, Google Daydream platform and introduction to Google Allo and Duo.
Nokia re-launch surfaces and internet is abuzz. More smartphones are launched in the Indian market and mostly on Amazon India – Moto G4 Plus , Meizu M3 Note. Huawei launches the Huawei V8 smartphone with Dual Camera lens. Google showcases the fully modular smartphone project ARA.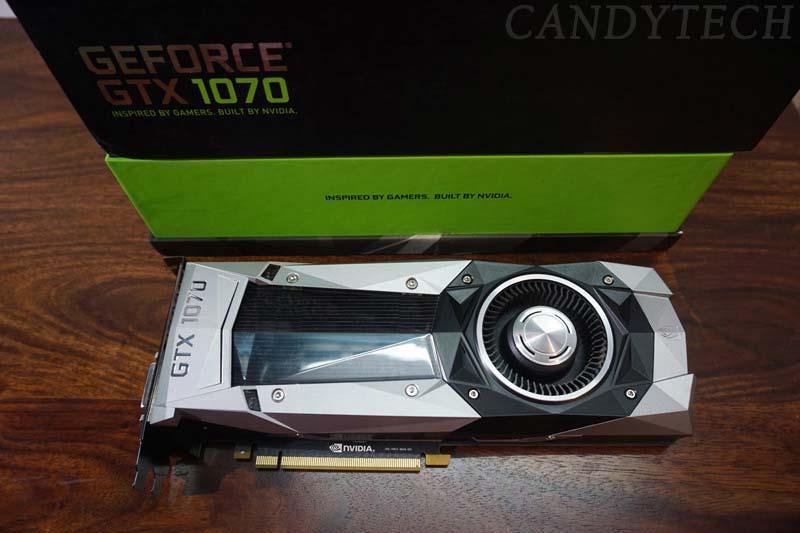 Nvidia launched the Pascal architecture based Nvidia GTX 1080 and the GTX 1070.  More smartphones are launches with Asus launch of Zenfone 3 series, ZTE launching Axon 7 with 6 GB RAM and Force touch display. LG brings the Gram laptop to India and Samsung unveiled stunning Samsung C5 and C7 metallic smartphones.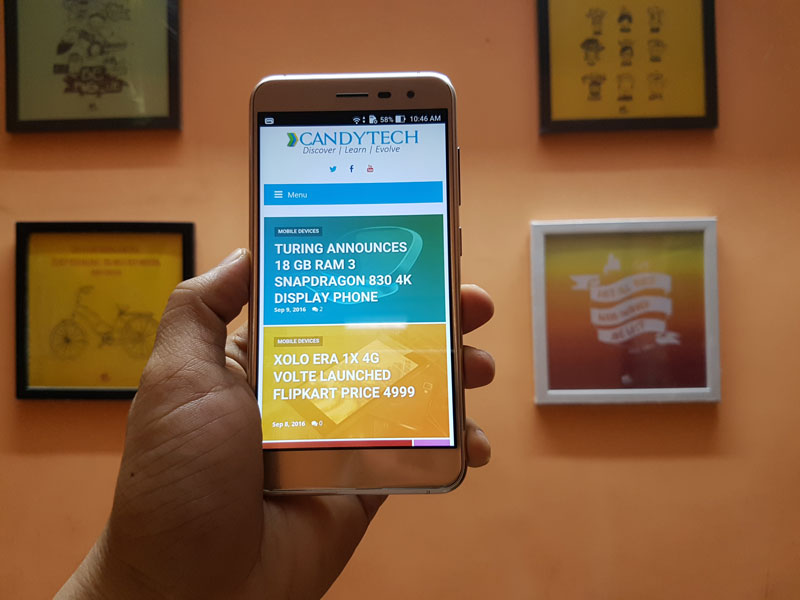 The exciting month ends with LeEco launching LE 2 Pro and LE 2, along wiht the Gionee marathon M5 plus smartphone offering 5020 mAH battery.
100 Major Technology News 2016 – Yearly Round Up
June 2016 (Technology News)
LeEco brings LE 2 to India for Rs. 11,999. Micromax Yu sub brand launches Yu Yunicorn in India to strengthen it's position. ZTE introduces blade A2 smartphone a thin and light weight mobile.
Xiaomi unveils the Redmi 3S and Meizu 3S also gets launched.  One of the most successful smartphones OnePlus 3 gets launched on Amazon for Rs. 27,999. Apple WDDC started on June 14, Watch OS 3, iOS 10  and the MAC OS Sierra were the key highlights.
Motorola jumps to the modularity band wagon like LG and launches Moto Z and the Moto Z Force in US. Sony Finally launches the Sony Xperia XA and XA ultra in India, but the pricing is ridiculously high. Huawie launches the Huawei Honor C with decent specs and camera. Gionee meanwhile in China unveils the Gionee S6 Pro.
The E3 2016 kicks off and there are several new games announcements for PC,  PS4 and Xbox One. Microsoft ,Ubisoft and EA makes their EA presentations and announce upcoming titles.
July 2016 (Technology News)
Lenovo launches the ultimate gaming laptop Ideapad Y700 in India for Rs. 99,999. The HP Spectre is launched and changes the perception of how premium laptops should be.
Xiaomi launches a 6.4 inch phablet Xiaomi Mi Max with Snapdragon 652 processor.  Reliance JIO on the other hand continue to run trials in India and add more LFY branded smartphones. Micromax start focusing on other aspects like regional language support and OS customization tying up with the Indus OS and launch the Unite 4 Pro.
Samsung launches many new smartphones including Samsung On5 Pro and On 7 Pro , J1 Ace Neo  and the Samsung J2 2016.
Vivo unveils the new selfie mobiles X7 and X7 Plus in China, while Motorola refreshes the Moto E3 line up.  Blackberry launches the DTEK 50, running on Android OS.
Taking cues from Huawei Xiaomi Launches Xiaomi Mi Pro in China with Dual camera and a Mi NoteBook Air. Huawei on the other hand launches their 3rd major dual camera smartphone the Huawei Honor 8. The Infocus lone american company in India launches M535 Plus with 13 MP selfie camera at just Rs. 11,999.
Apple in July 2016 announced that they have sold over 1 billion iPhones in the last 9 years.
August 2016 (Technology News)
Lenovo introduces the high end Skylake processor powered Yoga 710 in the market. Panasonic the Japanese smartphone manufacturer launches the Eluga Arc 2 and continues to gain some market share in hyper competitive Indian market.  Lenovo launches the Lenovo Vibe K5 Note to battle the Xiaomi Redmi Note 3 and Moto G4 Plus in the market.
Reliance JIO launches more LYF branded smartphones and they are seen more as commodity along with the free JIO data and voice offer.
AMD introduces the RX 470 and RX 460 in the Indian market.  The AMD RX 480 was launched and Nvidia Launches the Nvidia GTX 1060 to counter AMD.
Oppo launches a more affordable Oppo F1s in the Indian market with 16 MP selfie camera. Samsung launched the ill fated Samsung Galaxy Note 7 on 10 August 2016. Probably the darkest day for the company. Meizu launches Meizu M3E budget smartphone at the home turf.
MSI launches Nvidia GTX 1060 and GTX 1070 based laptops in India. AMD for the first time teases and share info about the Zen series of processors.
Asus Zenfone 3, over priced launched on Flipkart. Lg X Cam smartphones debuts in India. Xiaomi Redmi Note 4 is launched in China at the end of August 2016.
Galax launches a 4000 MHz hall of fame DDR4 Ram.
September 2016 (Technology News)
1st September 2016, Mukesh Ambani made announcements about the JIO plans and free Voice lifetime offer. The event literally shook the telecom industry in India. Reliance JIO starts offering free Sim to everyone and people started making beelines.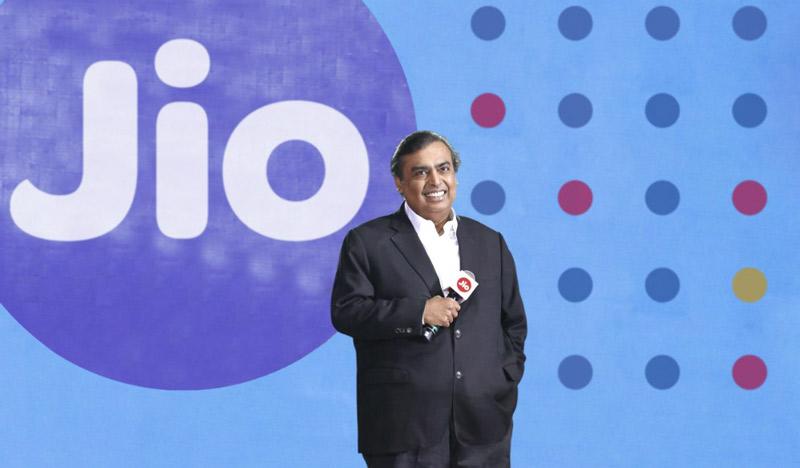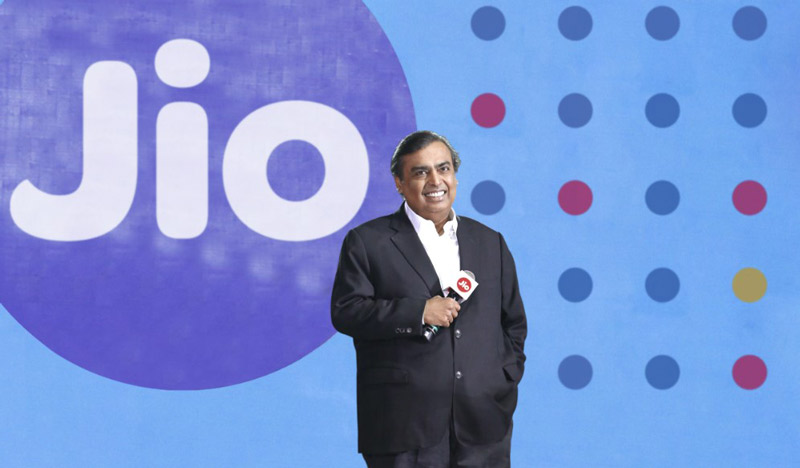 Sony launches Xperia X compact with a 23 Mega pixel camera. Vivo expands its presence in the Indian retail sector with launch of Vivo Y21L 4G smartphone.
Motorola launches the Moto G4 Play on Amazon priced at Rs. 8,999, strengthening it's budget portfolio. Samsung experiments with the Galaxy Folder 2 ( a flip phone like the Moto Razr).
On September 8, Apple Launches the iPhone 7 along with the airpods, the new iPhone comes without the 3.5 mm headphone jack. Apple has also launched the Apple Watch Series 2.Intex the home tech player launches Aqua S7 with 3 GB RAM below 10K. Acer unveils new smartphones Z6 and Z6 Plus. Lenovo at IFA berlin launches refreshed Lenovo K6 Note, K6 Power.
Samsung Note 7, exploding cases surface and starts the nightmare for Samsung electronics. Snapdeal does a 200 Crore rebranding exercise though consumers are unhappy about the service issues.
Sony unveils the Sony PS PRO 4K and the PS4 slim. Leeco unveils the fastest smartphone Le 3 Pro with Snapdragon 821 and 6 GB RAM. Motorola Moto E3 power gets launched in India for Rs. 8,999 on September 19.
Xiaomi launches top of the line Xiaomi Mi 5s and the Xiaomi Mi 5s Plus in China.  Samung brings a new mid range Samsung On8 in the Indian market towards the end of action packed September.
September is usually action packed as the festive season approaches in October (Diwali Sales).
October 2016 (Technology News)
October was festive month and everyone offered discount deals – Flipkart , Amazon and Snapdeal. New smartphones got launched in the month of October in India with Coolpad Note 5, Gionee S6 Pro and the Xiaomi Mi Max Prime.
On October 4, google launches the first ever self designed and made smartphones – Google Pixel and Google Pixel XL. Google took a leaf from the Apple's book and turned a page. We wrote an article about Google becoming Apple with the new Pixel smartphones and it was read over 50,000 times. Samsung Note 7 burning and exploding issues continues and finally Samsung calls it a day and declares the Note 7 as dead on October 11.
The Moto Z and the Moto Z Play , modular smartphones from Motorola are launched in India. Infocus launches a new Epic 1 smartphone in the Indian market to increase presence in the mid range.
In the world of Laptops new 7th Gen  Intel processor (Kaby Lake) based laptops started making their way to the Indian market, Dell introduces the new Dell Inspiron 5567. There were some more major smartphone launches in Oct including Asus Zenfone 3 laser, Sony Flagship – Xperia XZ and the Dual Camera Huawei Honor 8 in India.
Apple launched the 2016 MacBook Pro with the touch bar on 28th October 2016.  Lenovo also got innovative and introduced the new google project tango based Lenovo Phab smartphones. The biggest surprise for the October 2016 was the Xiaomi Mi Mix which came with 91.2 % screen to body ratio and astounded everyone.  Xiaomi also launched the Mi Note 2 with curved display.
Nvidia launched the GTX 1050 Ti and the Nvidia GTX 1050 to compete with the AMD RX 470 and the AMD RX 460 in the Indian market priced Rs. 12,500 and Rs 10,000 respectively.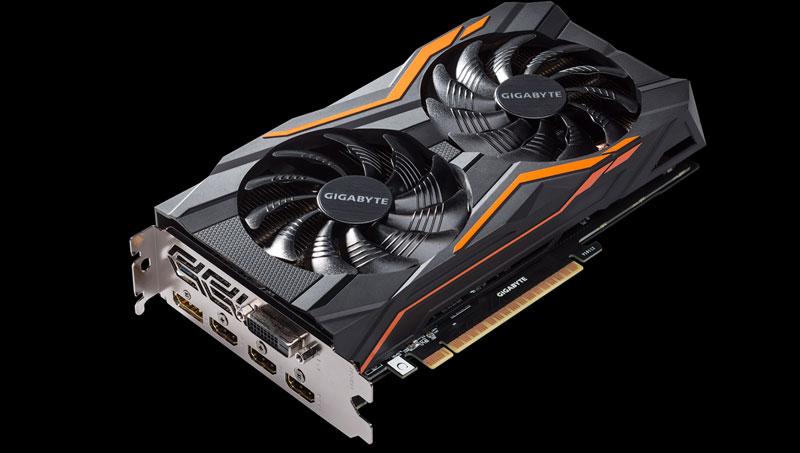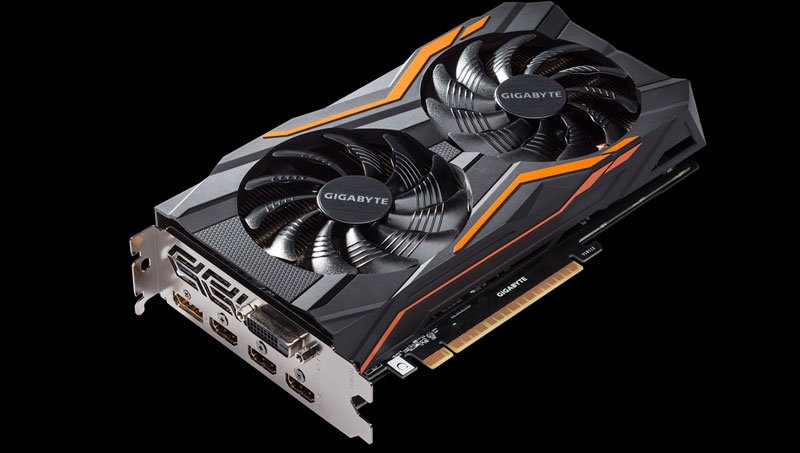 November 2016 (Technology News)
The beginning of November found Xiaomi coming with yet another popular smartphone the Xiaomi Redmi 4 Prime. Meizu Pro 6s was launched with a stunning 12 Mega Pixel camera and 3D touch. G.Skill launched their New mechanical keyboard KM 570.
November 8 is date to remember, demonetization was announced in India and the economy went into turmoil. Vivo launched the successful Vivo V5 selfie smartphone in India with a 20 MP front camera priced at Rs. 17,980. Huawei Mate 9, with Dual Camera launched with top notch build quality. A premium version of the Mate 9 (Porsche edition) is launched for $1499.
Gionee introduces a new Dual camera smartphone in China, taking cues from Huawei, the Gionee S9 Pro.  HTC struggling to stay relevant in the market with overpriced products and lack of any real innovation launched the HTC Bolt mobile.
Blackberry strengthens its attempts to come back and launches the blackberry DTEK 50 smartphone in the Indian market. Lenovo expanded it's portfolio of successful smartphones with the new Phab 2 Plus, a giant 6.4 inch smartphone priced Rs. 14,999.
ZTE unveils the Axon 7 Premium, with Force Touch Display and 6 GB RAM. Seagate launches the world's first portable 5 TB Hard Drive. OnePlus 3T launched offers 10% faster performance and camera vs the OnePlus 3.
Vivo moves another step in the selfie race, launches Dual Selfie camera smartphones – Vivo X9 and X9 Plus.
December 2016 (Technology News)
December brought a major news from JIO, extension of free 4G offer till 31st march 2017. Asus Launches the Zenfone 3 Deluxe and Zenfone 3 Ultra in Indian market. Coolpad India has launched 3 new smartphones in Dec'16 – Coolpad Cool 1 Dual ( the Dual camera smartphone), Coolpad Note 3S and Coolpad Mega 3.  Lenovo has launched the new K6 Power (4000 mAH battery) for affordable price of Rs. 9,999.
Apple iPhone 8 rumors are starting to buzz and a 3D camera is anticipated.  Meizu Pro 6 Plus unveiled in China, with Quad HD 5.7 inch display. ZTE launches the new Nubia N1 (5000 mAH battery mobile) along with the Nubia Z11 in India.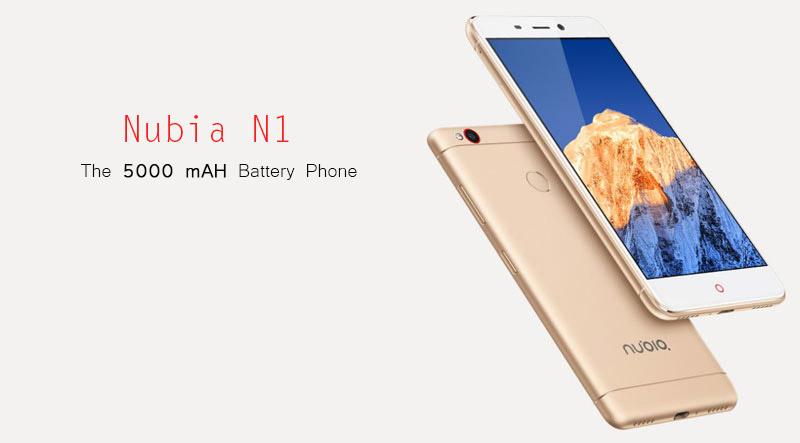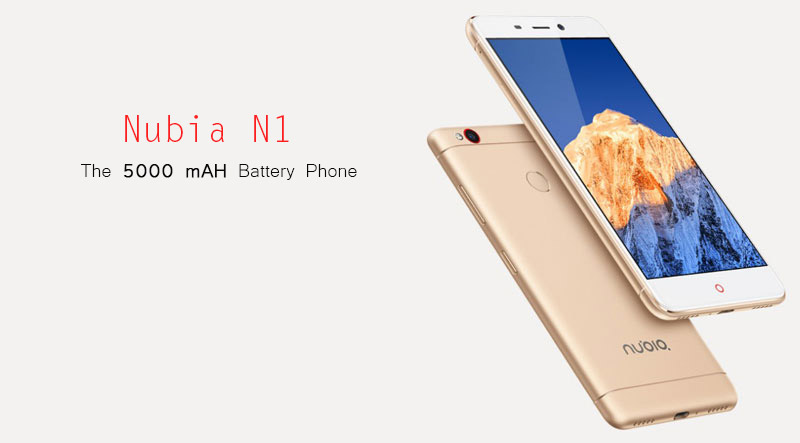 Sony Unveils new Sony A6500 and Rx 100V camera's.  Samsung unveils the kaby lake 7th gen Intel processor powered Series 9 Laptops. Lenovo launches flagship Zuk Edge in China with 86.4% screen to body ratio.
Huawei is going places in 2017, the launch of Huawei Honor Magic marks a big leap in smartphone design. Nokia is expected to launch new smartphones (D1C, Z2 Plus and Nokia P). Cyanogen recently declared that they are closing the OS development.
Yaoo 6000 Plus is a smartphone which comes with 10,000 mAH battery capacity. Watch Dogs 2 is launched and the PC version delight the gamers with good game-play.
Asus has launched new gorgeous looking smartwatch – ZenWatch 3 in India. Cricketing fans get a much awaited Don Bradman 2017 game from the big ant studios. Coolpad launches Cool S1 flagship smartphone with 6 GB Ram and Snapdragon 821.
Gionee went crazy and launched a 7000 mAH smartphone (M2017) priced over Rs. 1,50,000 in China.
Overall 2016
Year 2016 saw many ups and downs, a  lot of hits and misses. Some of the brands had a positive year and while other struggled. As the CES 2017 is approaching and will Kick Off on 5th Jan 2017, there are going to be many new announcements coming in couple of days. Stay tuned for more awesome tech news on Candytech.
Please Share the Article, if you liked it.  Also Please share your thoughts in the comments below – What was the most amazing Tech event or gadget for you in 2016. Would Love to hear from you.
Check Out Our Latest Video and Subscribe to Candytech Channel!!!