Learn more about Candytech, the story of growth from Zero to 1.9 Crore website visitors.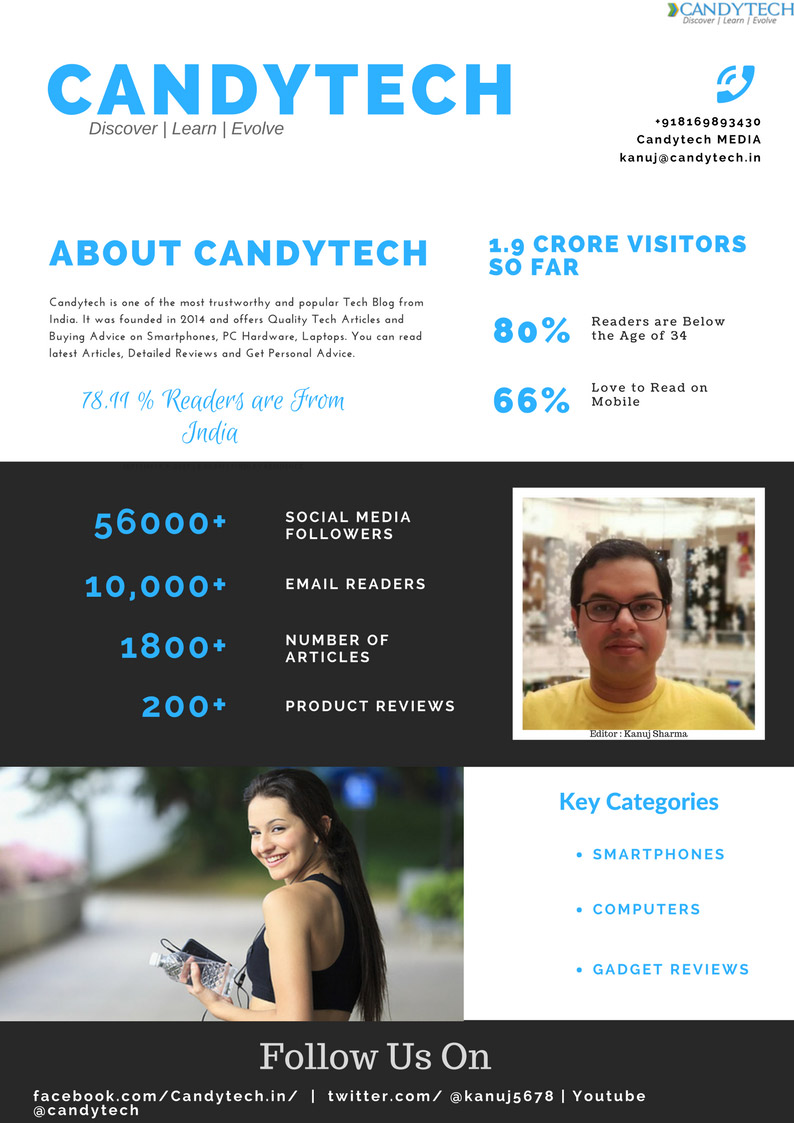 Hi, this is Kanuj Sharma, founder, and editor of Candytech.in. I love Technology, Gaming & Gadgets.
Let's go through the story of starting and growing Candytech.
Inception – 19 April 2014:
To begin with, Candytech was Born on 19 April 2014, it is 5 years old now. The idea was to create a helpful website that offers Quality tech articles and genuine advice.
We have got enormous success and praise from readers in the short span of time. So far Candytech is visited by 1.9 Crore readers with over 4.2 crore page views, since launch.
Also, there are 57K social media influencers and 10856 email readers. There are over 6613 comments on the blog and we have helped and advised 1000s of readers in the last few years.
My Story – How it all Started? 
I bought my first graphics card an Nvidia MX 400, when I was 17, in 2001. I had a Celeron processor and Asus motherboard, but adding the GPU made the gaming experience magical.
On my old CRT monitor, Games like IGI and Max Payne, Need for Speed 4 & 5 looked breathtaking. Even before that, I use to play games like Prince, Pacman on the old Pentium 386 and 486 PCs. 
In subsequent years, I learned more about graphics cards, processors, overclocking, benchmarks, hardware testing, Android custom ROMs, App/Web development, SEO, Photoshop and Video editing.
I am a big fan of Anand Tech, Tom's Hardware, and The Verge.

Kanuj Sharma
The journey continued, and in 2014, I got inspired to create Candytech.in for helping readers looking for trustworthy information.
I had my share of hiccups on this journey, hard bricking a mobile, burning an Intel processor while overclocking. Apart from these, I also like programming, C & C++,  and specialize in analytics like SPSS & SAS, Google Analytics. 
Being a blogger teaches a lot of things, writing and sharing is just a small part. I learned WordPress, how to make a website, SEO, Social media marketing, a bit of coding, Photoshop, Adobe Premiere Pro & Final Cut Pro X, Photography and Video Editing and some more things.
Blogging is Awesome !!!
About ME: Kanuj Sharma (Editor and Founder)
On the academic front, I did Engineering from Kurukshetra University followed by an MBA from FORE School of management. The love for gadgets and technology remained (education ruins you).
I ran Candytech along with my Job initially but after 2.5 years of running the website. In 2017, I decided to give up my high paying job in the telecom sector (@ Ideacellular) as an AGM to work full time on Candytech.
Besides, I have 9 years of enriching experience in the Telecom sector mostly in consumer insights, analytics, product management, pricing, marketing. 
My Gadgets: I personally now use Asus 6Z, a PC with overclocked Core i7 6700K with GTX 1060, a MacBook Pro.
I have also started a new blog profoundblogger.com where I teach blogging and SEO.
Candytech Story: How Candytech Grew from Just a FaceBook Page to a Popular Website
In the year 2014 – I started a Facebook page and started sharing articles/reviews, to share the knowledge with the tech community. I had no idea back then, that I will have a website one day.
However, Facebook limits the post reach. (You need to pay FaceBook for higher reach).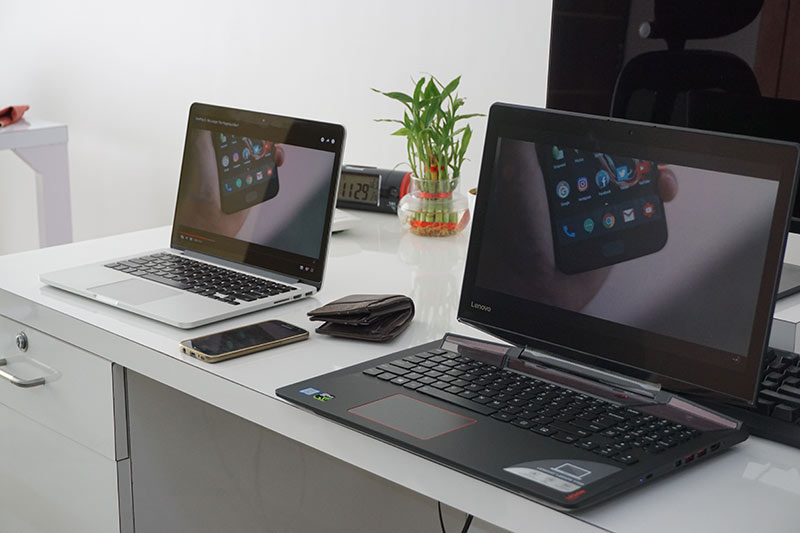 I was new to this but realized Facebook is not the platform to use, so I searched for some days and read about blogger/WordPress and decided to start a small website.
WordPress looked more refined, it impressed me with better aesthetics and customizations. 
I bought WP hosting and began the journey. At the time, I had no knowledge of websites, SEO or Social media. Taking just a leap of faith and trusting that God will help me, I moved ahead.
In the first year itself, I started getting a good amount of visitors to the website. And then one fine day in 2016, it exploded. The highest one-day visitors peaked at 35,000.
You need not have to worry about making 50 lakhs or 1 crore from your business, you need to be obsessed about providing value to people. If your service or product is great. The money will come. There are bloggers like Neil Patel, Harsh Aggarwal, Pat Flynn who have earned crores from blogging.
There have been many ups and downs, but it has been a great learning experience.
One small piece of advice for fellow bloggers and content creators – don't worry about short term wins or losses, keep doing your work daily with persistence, and eventually, you will succeed.
Vision and Core Belief
Sharing Trustworthy and useful information to the Candytech Readers.
Candytech doesn't want to be the biggest technology website but wants To Offer Best Advice and Info to Readers.

Kanuj Sharma
At Candytech we don't want to share just tech news but instead, we pick the best Gadgets, mobiles, Graphics card and do thorough testing and research before recommending.
Be Part of our 57,000 Family Members
Get Similar Articles in MailBox 
Follow Us on Social Media For Latest Updates
Can Also Connect On Linked In – Kanuj On Linked-In
Special Thanks to Team Members and Writers @Candytech.in
Thanks to team members and contributors who have helped Candytech to stand out from the crowd. Special Thanks to:
Prateek Sharma.
Darshit Pattan.
Ram Uthaya Kumar.
Shubhendu Singh.
Krutika Shetty.
Stavan Pandya.
Monika Sharma
Prathamesh Gharat.
Karanjot Singh
Jagdish Sharma
Without the contribution and help of these tech enthusiasts, the journey would have been harder.
What Do Readers Say About Candytech.in?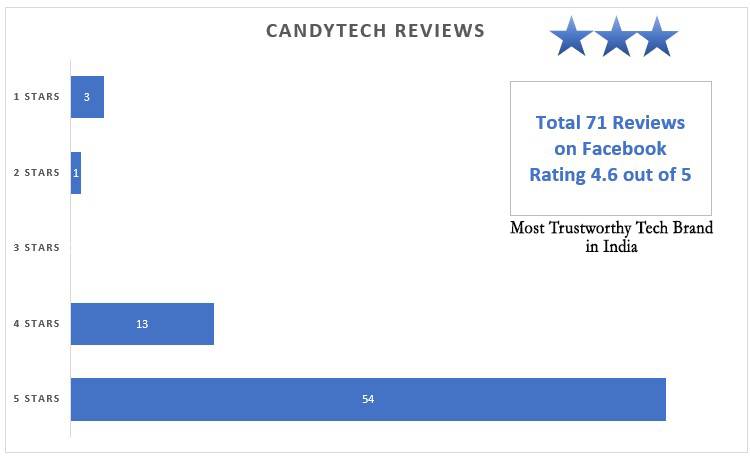 You can read or write a review about Candytech.in on Facebook.
You can contact me for any queries or help. Advertisers and PR Companies can also contact me on the below email ID. Contact Us Here.
Office Address and Location – Candytech Media
Write to US
You can also contact us by email – kanuj@candytech.in
Aug 2nd, 2019
Cheers!
Kanuj Sharma
Registered trademark of the Brand