In a recent report from HTC they are gearing up to update the HTC One M9 their flagship smartphone to Android Marshmallow 6.0 from the current Android Lollipop.
HTC previously shared that the HTC One M8 users are getting the Android Marshmallow update, while there was no information about the M9.
Also the HTC One A9 which will launch on December 15 in India is getting the Android Marshmallow update 6.0.1. Only the Google Nexus devices so far are getting the latest Marshmallow 6.0.1 update.
HTC One A9 is the only device beyond Google smartphones which will get the latest update in December 2016.
The news about the HTC updates was broken by HTC spokesman, Moversi on twitter.
Google Nexus 5 users also started getting the latest Android 6.0.1 Android Marshmallow update on 09/Dec/2015 in India and other regions.
Android One Smartphones to getting Android Marshmallow Update
As per the latest reports the Android One smartphones which were launched by Google back in September 2014 are all set to get the Android Marshmallow update.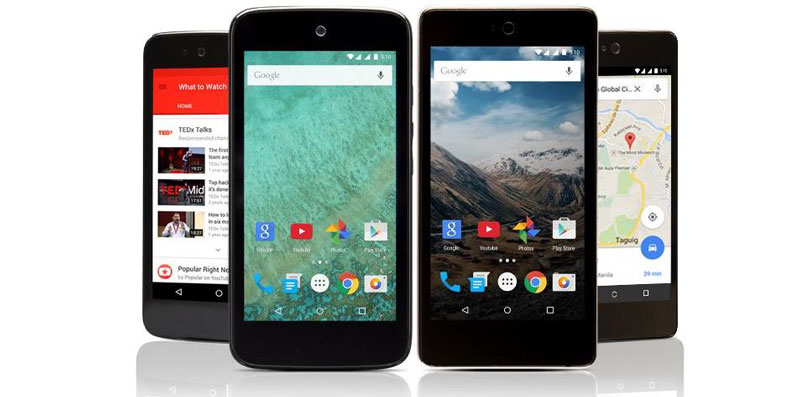 Google partnered with Micromax, Spice, and Karbonn to launch 3 Android One mobile for $100 and promised that the smartphones will get the latest Android updates much faster than the rest of competition mobiles for 2 years.
Initially, these smartphones came with the Android KitKat OS and later got the Android Lollipop update and now ready for the Android Marshmallow. Google has kept its word.
Android One mobiles are now available between Rs. 5,000 to Rs. 5500. They become the cheapest phones to get the latest Android Marshmallow update.
It may be a matter of envy for a lot of other smartphone users, who are keen to get the Android Marshmallow on their expensive smartphones.
It is not clear so far if the Google Android One Mobile, Lava Pixel V1, will also get the Android Marshmallow update in either December or Jan'16.
How Many Smartphones Currently Run on Marshmallow
As per the recent report by Google concerning the Android Distribution share, Android Marshmallow is present on just 0.5 % of the smartphones in the world.
If you are on the Android Marshmallow then you are a really lucky Google customer.
About 25% of Android users are using the Android Lollipop 5.0 and 5.1.
While the Android KitKat still rules the Android OS share with about 36% devices still running on the Android KitKat as per November 15 report disclosed by Google. Rest of the Android smartphones are running Jelly Bean, Ice-cream Sandwich, and other legacy Android OS. Android Lollipop 5.1 : All Past Android Versions.
Check Out Our Latest Video and Subscribe to Candytech Channel!!!