Apple takes on Echo from Amazon & Google Home with a smart speaker offering of its own. Apple introduced the new product "The HomePod" at the WWDC 2017 event yesterday at the Convention Center in San Jose, California.
Apple is not exactly competeing with the Google Home and Amazon Echo at least based on the percieved consumer benefit. While the Home and Echo focuses on the AI and home assistant aspect a lot, Apple is focusing on a smart speaker you buy to listen to music.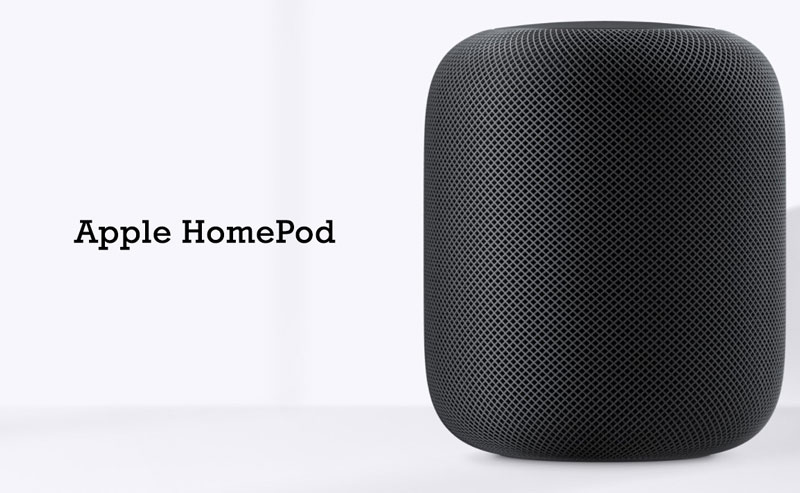 Apple is marketing the Apple HomePod as a product for Audiophiles looking for a great sound experince and with the ability to stay connected to internet and also use SIRI as a virtual assistant. May be Siri is not yet ready for too many fuction needed from a home assistant or Apple research may have told them to focus on great music experince to create a differentiation for the Apple Home Pod.
Acoustic Technology – HomePod is smart speaker which is powered by the Apple A8 processor. The A8 chip sounds like overkill but is used for real time acoustic modelling, audio beam forming and multi-channel echo cancellation. Sounds too geeky, in simple words it is able to transform the sound output based on the surroundings.
Spatial Awareness – Intelligently detects the space and environment the speaker is placed in. The positioning information allows it to adjust the sound for best sound experience.
Musicologist – integrated with Apple music for fun and engaging music.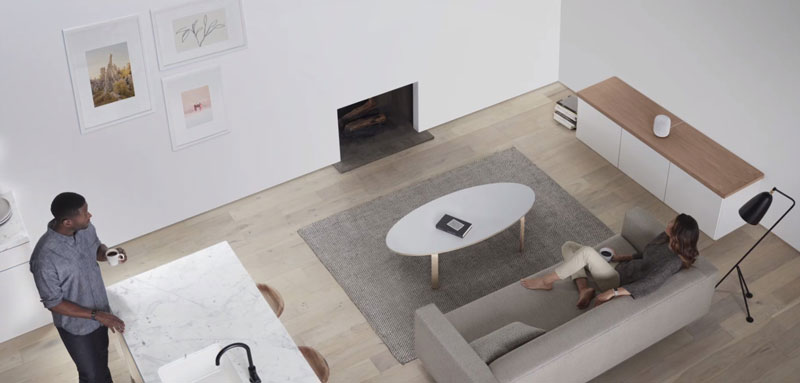 Design and Shape – The speaker shape resembles the older iMac Pro with its cylindrical shape and rounded edges. The mesh covered speaker is around 7 inches tall and has 7 tweeters at the bottom.
The tweeter forms acoustic beams and precision acoustic horns with directional control. Besides the tweeters, there is a 4" upward facing Apple designed woofer with automatic bass equalization. The positioning of the woofer seems a little odd as most woofers face downwards.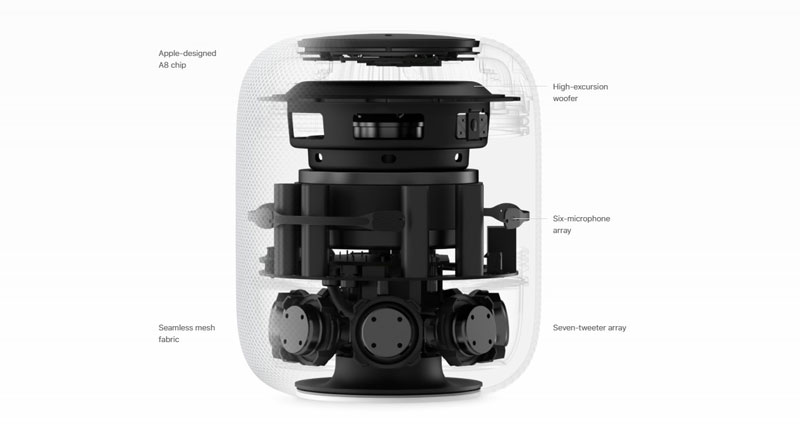 Hey Siri – The speaker has 6 microphones in it and responds to 'Hey Siri.' Siri integration allows you to give voice commands, ask for track information and set preferences. There is Siri colorful lights at the top of the speaker which also looks incredible.
It also respond to touch and follows the voice commands. tap on the top of HomePad to play, pause a track or increase or reduce the volume.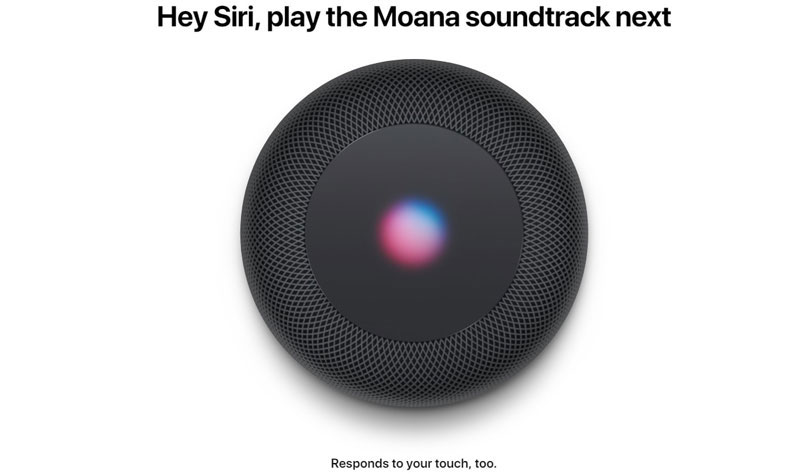 More Features – The speaker also doubles up as a smart assistant by integrating with Apple Music, News, Unit Conversion, Messages, Reminders, Podcasts, Alarms & Timers, Translation, Stocks, General Knowledge, Weather, Traffic, Sports and Home. You can control HomeKit devices using the HomePod.
The speaker is powered by AC mains supply and doesn't have any battery backup of its own. You can set up two speakers and they will automatically work together.
The price for HomePod is $349 and comes in White & Space Gray.