Update – The Apple iPhone 7 and 7 Plus is now available on Amazon India for Rs 70,000 and Rs. 82,000 respectively.
Apple has launched a new special edition of the iPhone 7 and 7 Plus to mark its support to the RED organisation which works for betterment of Aids patents. Apple has previously launched a red case to help the foundation. But this is tge first time they have gone with new iPhone color launch.
Apple introduced the Rose gold color with tge iPhone 6s and recently launched a deep black iPhone 7 color.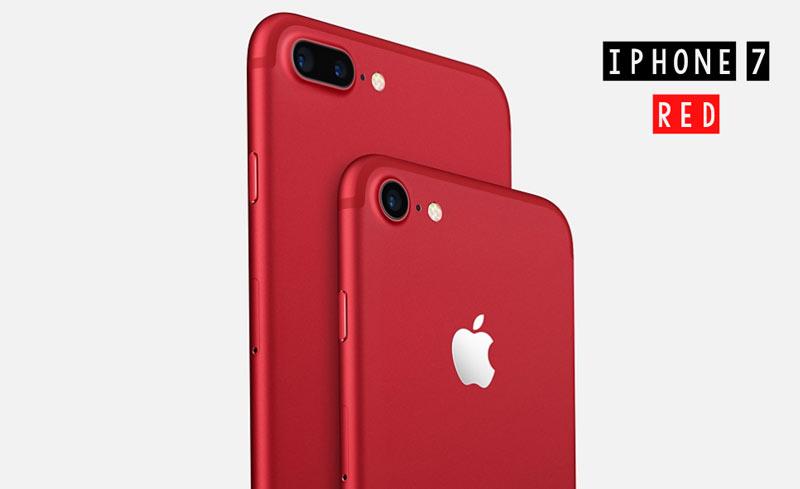 The new red iPhone 7 and 7 Plus comes with metallic red colour and looks stunning and to be more precise these are so red that no one can miss your new iPhone.
The red colored iPhone 7 and 7 plus with 128 / 256 GB will be available on Friday 24th March 2017 starting at $749 in the US.  The iPhone 7 Plus will start at $869 for the 128 GB variant while the 256 GB version will be priced at $969.
"The introduction of this special edition iPhone in a gorgeous red finish is our biggest (PRODUCT)RED offering to date in celebration of our partnership with (RED), and we can't wait to get it into customers' hands," says Apple CEO Tim Cook.
So far Apple has raised $130 million for the program and it is another contribution by the richest tech player to the RED organization.
Apple India website though have listed the new RED smartphones but there is no word on the price of iPhone 7 Red in India so far, we will update as there is some news from Apple India.
Update – Apple iPhone 7 and 7 Plus Red Variant will start sale in India in April 2017 and will be priced at Rs. 82,000 onward. The exact sale date is yet to be confirmed by Apple India.
Apple has also increase the storage on the Apple iPHone SE which came with 16 GB and 64 GB storage variant at the time of launch. Now the smartphone will come with 32 GB of internal storage and 128 GB storage. The iPhone SE was launched last year on 24th March with 4.0 inch display and better specs compared to the Apple iPhone 5s.
Apple has kept the price same as the older models but has increased the storage considering popular demand from Apple fans for higher storage.
Check Out Our Latest Video and Subscribe to Candytech Channel!!!