New Asus Flagship is on Way, Wait for it
Asus Zenfone 5Z is one of those phones that were showcased at MWC in February 2018. It is already available in selected markets and is launched in India yesterday. The device is already listed on Flipkart and will start shipping from 9th July 2018.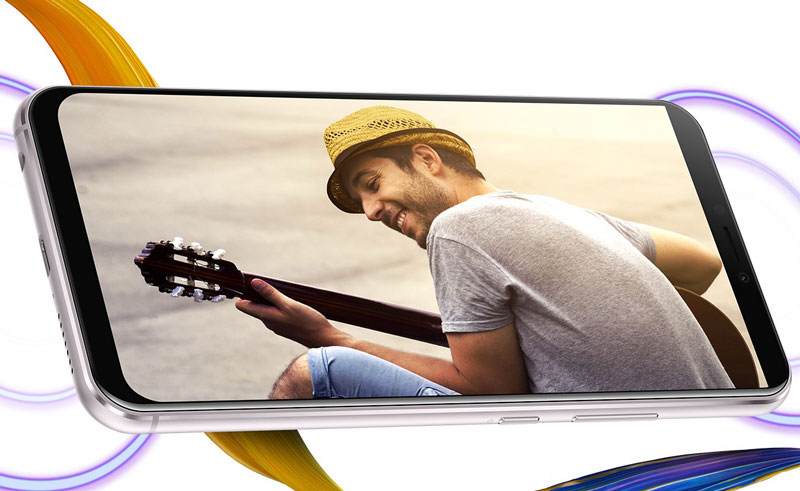 Let's go through the bag of specs that Asus Zenfone 5Z carries but before that let's make a price comparison of different models of Zenfone 5Z and Oneplus 6.
Price for OnePlus 6 (Available On Amazon India)
64 GB Storage and 6 GB Ram – Rs. 34,999
128 GB Storage and 8 GB Ram – Rs. 39,999
256 GB Storage and 8 GB Ram – Rs. 43,999
Price for Asus Zenfone 5Z (Available on Flipkart)
64 GB Storage and 6 GB Ram – Rs. 29,999
128 GB Storage and 8 GB Ram – Rs. 32,999
256 GB Storage and 8 GB Ram – Rs. 36,999
The Asus Zenfone 5Z is cheaper by Rs. 5000 to 6000 for each comparable model, and that is a very aggressive price by the brand. Let's do a detailed comparison of both the phones to see which one offers more value for money.
Specs and Top Features for Asus Zenfone 5Z
Design, Display, and Processor
The new Zenfone 5Z design is not revolutionary like the Oppo Find X or the Xiaomi Mi Mix 2 it looks a lot similar to the iPhone X with similar rear camera placement and a notch at the front.
The phone is made from Glass and edges use an aerospace grade aluminum to keep the phone lightweight and durable at the same time. Also, the buttons on the sides come with new thermoplastic polyurethane (TPU) under the metal buttons, making this more long-lasting.
Also, at the back, there is iconic concentric circle design which makes the back side look more interesting in comparison to bland look on most of the devices. If we observe closely, there is slight camera bump visible.
The Asus Zenfone-5Z comes with a 6.2-inch Super IPS+ display with a Full HD+ (2246 x 1080) resolution. It maintains 90% screen-to-body ratio, thanks to an iPhone-like notch on top of its display.
Additionally, the display has 550 nits brightness along with Smart Screen On and Auto Color Temperature. For protection, phone's display comes with Corning Gorilla Glass. The display also comes with 96% NTSC color gamut and even supports DCI-P3 which means it has accurate and vivid colors.
Additionally, there is a blue light filter which can help you sleep better by blocking blue light at night time.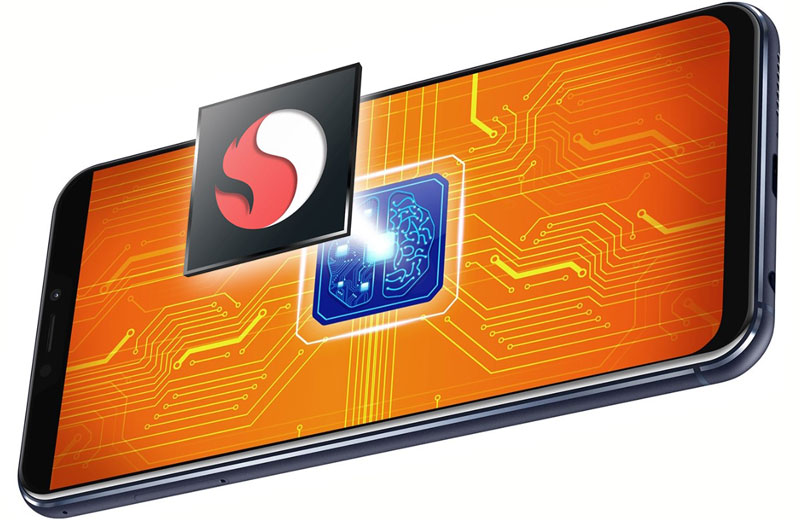 The Asus Zenfone 5Z has the Qualcomm flagship – Snapdragon 845 processor along with the Adreno 630 for outstanding gaming and graphics capabilities. Notably, we can expect the performance to be top notch from the new Zenfone and can give other flagship run for their money.
Better Cameras – Better Videos and Photos
The new Zenfone comes with some exciting cameras; it is equipped with a dual pixel 12MP (f/1.8) primary image sensor on the back with a 120-degree wide-angle secondary lens. Asus is using the Sony flagship IMX363 sensor in the camera, and it comes with 1.4-micron pixel size for better low light imaging.
Also, the camera has a 6P lens and comes with 0.3-second Phase detection autofocus support.
The top camera features include AI portrait mode, real-time beautification, scene detection, super-resolution and timelapse videos. Additionally, the primary sensor even features a 4-axis OIS for better picture / Video stabilization.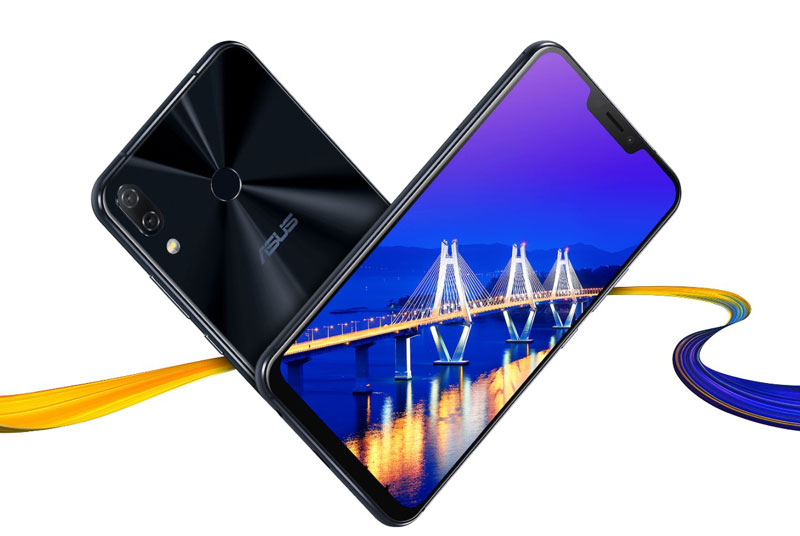 Further, there is an 8MP front camera with f/2.0 aperture and Beauty mode for taking selfies. For Video the rear camera can record at 4K with 60 FPS. Also, it comes with Live Emoji functions and can record slow-motion videos at 240 FPS at 1080P resolution.
Memory, OS, and Battery
Memory wise, the Asus Zenfone 5Z comes in 64GB/ 128GB/ 256GB internal storage options coupled with 4GB/ 6GB or 8GB RAM modules respectively. However, it is not clear which versions the company will launch in India.
The mobile runs on Android Oreo 8.0 with the new ASUS ZenUI 5 on top of it while it gets power from a 3300mAh battery that supports fast charging.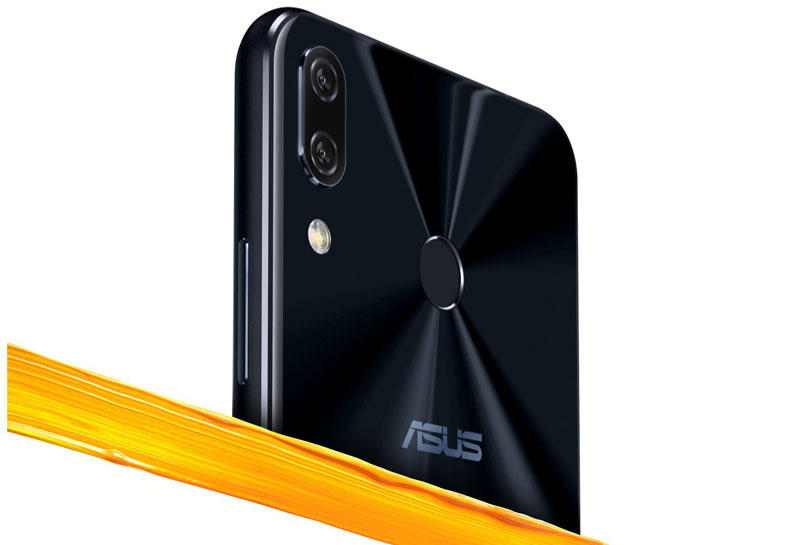 Sound Quality & Connectivity
Additionally, the device has dual speakers featuring dual NXP Smart Amp for louder sound, along with a 7.1 virtual surround sound system supporting the output from headphones.
The Asus Zenfone 5Z boasts of all the connectivity features such as Bluetooth 5.0, Wi-Fi Direct, NFC, and GPS.
Apart from that, the phone has a rear-mounted fingerprint scanner supporting up to 5 fingerprints and unlocks the phone in 0.3 seconds.
The mobile has a USB Type-C connectivity port and even carries a 3.5mm headphone jack.
Change in India Pricing Strategy for Asus
Asus was famous because of value for money phones like the original Zenfone 5 and Zenfone Max (Sub 10k price). Later with the launch of Zenfone 3, the company suddenly adopted the premium pricing strategy which clearly didn't work in India.
Asus is slowly changing its pricing strategy in India from premium back to a cost-conscious player.
Moreover, with the launch of the new Zenfone Max Pro M1, the company is getting aggressive with pricing. We have a strong hunch that they will price the new Zenfone 5Z around 35K to rival the OnePlus 6.
Can it compete against OnePlus 6? – Zenfone 5Z Vs. OnePlus 6
OnePlus has long been touted as an industry leader when it comes to offering high-end specs at comparatively lower prices.
With its new OnePlus 6, the company has adopted a notch along with the top-of-the-line flagship processor, and an 8 GB RAM variant to top it off.
Similarly, Asus Zenfone 5Z offers 8GB RAM and even has a glass design with a display notch. It comes with almost no bezels on the sides.
Also, there is no button to been seen on the chin of Asus Zenfone 5Z just like in case OnePlus 6, apart from aluminum edges on both the phones.
Another similarity that these 2 phones share is the location of their fingerprint readers. Both Zenfone 5Z and OnePlus 6 feature fingerprint scanners on the rear panel.
However, the Asus Zenfone 5Z falls shots regarding display technology against the OnePlus 6. The former utilizes an IPS LCD panel in comparison to the Optic AMOLED display found in OnePlus 6.
But the Zenfone 5Z 90% screen to body ratio is insanely better in comparison to the 84% on the OnePlus 6. The Zenfone 5Z will feel more full vision than most other rival phones.
The one plus point that Zenfone 5Z has over the OnePlus 6 is the memory card slot. Although, both the phones come with massive storage options, Zenfone 5Z allows for expanding the storage further up to 2 TB. On the other hand, OnePlus 6 lacks the slot hence no memory expandability.
Initial Thoughts
In the end, we can say that Asus' phone truly rivals the OnePlus 6 with its top-end specs and elegant design. However, OnePlus has gained much more fan following in India as well as around the world in recent times which is an added advantage for the brand.
Asus Zenfone 5Z ticks all the right spots to compete with OnePlus 6.
Lastly, The aggressive price for the Asus Zenfone 5Z makes it an ideal rival for the Huawei Honor 10 and the Oneplus 6 in the sub 40k price range. We are working on the unboxing and review for the Zenfone 5z and will post more details soon.
Also, Read:
Enormous 512 GB or 1 TB Storage Mobiles Are Here – Asus Rog, Smartisan R1
*Disclosure - Dear Reader, Independent, Unbiased Tech Journalism is getting harder. To keep the lights on Candytech.in really need your help. Share, Like,
Follow-Us on Social, Sign-up
, or buy products using our links to keep this small business alive. Thank You For Being A Reader!