Amazon is all set with its successful Great India Sale, during the Independence. It'll go on until this Saturday; August 12th.
Like every year, Amazon is selling stuff at a discounted rate and providing great deals; some or the other way.
The prime users will get a good 30 min head start before everybody else. They'll be getting an early access to the sale, just as promised while buying the Prime membership.
The offers include Smartphones, headphones, power banks, laptops, TVs and many more electronic gadgets.
Let's start with the first category, smartphones.
Best Smartphone Deals on Amazon India
iPhones have been an integral competitor to all the other Android smartphones out there. A discounted iPhone or any offer on it, is an open window for people wanting to buy it.
Currently, iPhone 7 is the latest iPhone selling across the world. It has seen a significant price decrease from Rs 56,200 to Rs 42,999 now, since it's release.
Along with the no cost EMI option, they're also providing an exchange offer upto Rs 13,000.
While the Plus (128GB) variant has also seen a price change from Rs 76,300 to    Rs 62,999. Judging by the previous price drops, this is by far the lowest price offering by Apple through Amazon. It's also a tad bit better than the standard variant since it had the dual camera set-up which allows for 2x zoom and cool portrait mode.
The presence of SE is a proof that people still prefer a small form factor to get things done!
It packs a punch similar to the iPhone 6S, barring the 3D display and big 4.7inch screen.
The price has received a discount from Rs 26,000 to Rs 19,999.
LG had a steady start with its G6 and is about to disrupt the market with its upcoming V30. Although, V20 is the next best smartphone from the V series as of now.
Astoundingly, it's up for grabs at a price tag of Rs 29,999 straight away from Rs 60,000. It features dual camera set-up, with a 135° wide angled lens; making it the only smartphone to provide a true wide angled pictures with plenty of details. It's still a flagship which can satisfy a lot of users out there for more 2 years easily. The presence of 5.7 inch QHD display with 32-bit Quad-DAC support, its a media consumption beast.
Motorola's G series has been a stop-point for many smartphone buyers out there. It's been on the list of most of the people wanting a near stock experience with great build quality and consistent future software support without burning their pocket.
The G5 Plus is exactly the smartphone, expected by the Moto fans out there. It's packing a battery efficient Snapdragon 625 SOC with plenty of RAM and storage to make things work smoothly. In addition to the latest stock Android, it's a great marriage between hardware and software.
It's received a discount from Rs 16,999 to Rs 14,999; making it a much more worthy competitor under Rs 15,000 bracket.
It's been almost a year since Pixel received a price drop and is now available for Rs 41,999 compared to it's early Rs57,000 price tag. It's the best which Google offers, although the price tag was somewhat of a hurdle for many buyers.
This price drop is pretty convincing for people to buy the best Android smartphone out there even if it's not the latest.
Amazon is offering some benefits with their exchange offer of upto Rs 17,000; along with extra Rs 2,000 off on OnePlus devices. OnePlus 5 also comes with an exchange offer with Rs. 2000 extra Discount.
Samsung's On5 is now priced at Rs 6,990. iPhone 6 is now available for Rs 29,500; competing with Honor 8 Pro and OnePlus 3T.
LG has launched the LG Q6 on Amazon today and is priced the smartphone very aggressively at Rs. 14,999.
Moving onto laptops
MacBook Air series was the lightest and thinnest laptops at one point. Although that trend has soon been followed by Lenovo and Dell OEMs.
Even after that the market power of a MacBook with its security software and precise hardware; keeps it still in demand.
The 2017 variant has received a price drop from Rs 77,200 to Rs 58,990. It's a huge price drop for a laptop considering it's only been out for few months. One can easily grab a No Cost EMI offer as well. It packs in Intel Core i5 processor with 8GB of RAM, making it a smooth sailor for most of the daily basis work.
General offers on other gadgets
There's a price drop from Rs 3490 to Rs1,899 for the JBL Go wireless bluetooth speaker.
Amazon's Kindle Paperwhite has also received a price cut of Rs 2,000. Now it costs Rs 8,999.
Apple Watch Series 2 is available for Rs 29,900 from Rs 34,900. It's still expensive but keeps it acceptable by being under the Rs 30,000 price bracket.
Amazon's offering upto discounted rates upto 35% for Samsung, BPL gadgets. Whereas TCL and Sanyo TVs will be sold with 15% and 33% discounted rates respectively.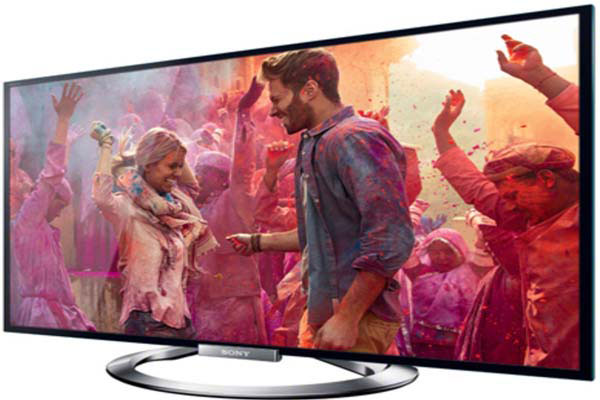 Apart from such exciting deals, Amazon is also offering 10 lucky customers, a trip to Bali on purchasing stuff from their app.
All in all, it's a great opportunity to buy some cool gadgets for yourself or your loved ones. But Don't make an impulse purchase :). Flipkart is also offering some great discounts on Smartphones can read here about it – 7 top Deals on Flipkart