10 Best Online Deals on TWS and Wireless Headphones
Leading e-commerce giant Amazon.in has already gone live with its respective offers and sizzling deals on TWS and Wireless headphones ahead of the festive season.
For prime members, Amazon's "Great India Festival" is underway while for the non-prime members the deals will become available from October 17.
Amazon has introduced lightening offers and deals on various products across several categories. The sale will remain effective for a month and buyers can secure stunning deals on accessories, gadgets, smartphones, and smart speakers among others.
Therefore, if you are planning to shop with a specific budget, here are some great deals available for you during the Amazon Great Indian Festival 2020 sale: 
1. JBL T205BT Pure Bass Wireless Metal Earbud Headphones with Mic 
If you are looking to purchase an earphone that can instantly charge and offers great battery life, you can certainly pick this one. It is the deal of the day on the Amazon website.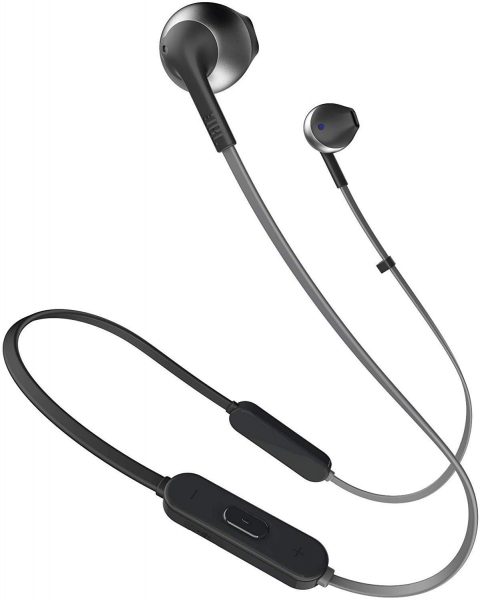 You will receive 6 hours of battery life and the headphone can instantly charge in 2 hours. It features a flat tangle-free cable. You can buy headphones in distinctive colors. It is light in weight and you can wear it for hours sans any hassle. The availability of 12.55 mm drivers will punch out serious bass. 
MRP: Rs 2,999 
Deal Price: Rs 1499 
Key specifications 
Offers seamless connectivity with Bluetooth

Hands-free calling feature equipped with built-in mic 

Earbuds are ergonomically designed that allows you to enjoy your music 

Provides 6 hours of playtime 

You will receive 1 pair of TUNE 205BT headphones, 1 x Charging cable, 1 x Warning Card, 1 x Warranty card, 1 x Safety card, 1 x QSG 
2. Mi True Wireless Earphones 2 
To experience a crystal clear audio at an affordable rate, you should go with Mi TWS Earphones that are available on Amazon with a massive discount.  
MRP: Rs 5,499
Deal price: 2,799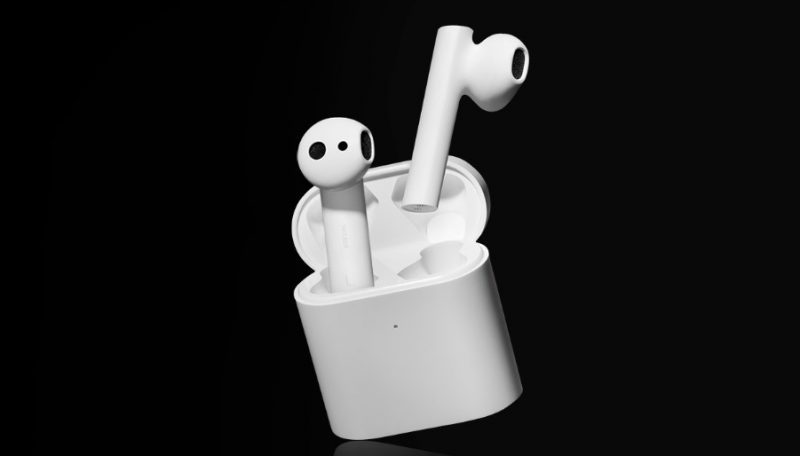 At this price, these are a steal deal and if you are looking for TWS earbuds that you can use for calls in the office and can listen to music in free time the Mi TWS 2 won't disappoint you.
It comes with a battery life of up to 14 hours, LHDC hi-res codec, and provides a lag-free connection enabled by BlueTooth 5.0. The earbuds have a 14.2 mm, dynamic driver.
The Audio Quality is excellent and these come with the neodymium magnets to offer a rich sound. Battery life is also good and you can expect these to last 3.5 hours on continuous playback. 
The buds have a stylish slip-proof design that looks nice and similar to the Apple Airpods.
Key specifications
Noise Cancellation with intelligent dual-mic technology.

Instant single step pairing.

Smart-in ear detection by infrared sensors
3. boAt Rockerz 450 Bluetooth On-Ear Headphone with Mic(Luscious Black)
boAt is offering some serious discount on the best selling headphones from the company.
If you have a budget of Rs. 1000 to Rs. 1500 and are looking for a decent headphone to play music or attend calls the boAt Rockerz is an excellent choice.
MRP: Rs 3,990
Deal Price: Rs. 1,299 
The headphones are light in weight and have an Ergonomic design beside easy controls.
If your phone lacks a headphone jack, this wireless Bluetooth headphone can be your ideal option for listening to your favorite music.
These are easy to carry no matter where you are going and are quite robust.
You will receive a playtime of approximately 8 hours and it can charge in 2 hours. 
It supports Bluetooth 4.2 with 10m of range. Also, It's compatible with iOS and Android.
The headphones have 40mm drivers with boAt Signature Sound.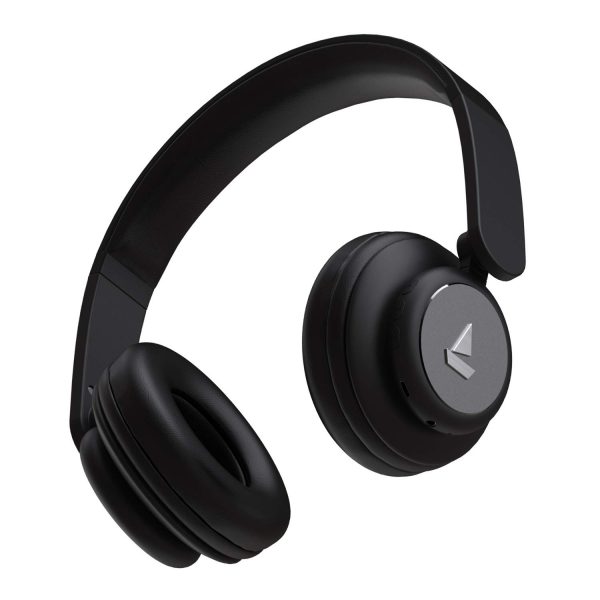 Key specifications: 
It offers easy operational controls 

Offers good sound quality.

Affordable and decent quality.
Jabra Elite Active 65t Alexa Enabled True Wireless Sports Earbuds:
Like everyone else, Jabra the premium audio manufacturer is offering a crazy deal on the best selling Elite Active 65t.
MRP: Rs 16,999
Deal Price: Rs 5,999 
JabraElite Active 65t earphones offer impeccable sound. It has three different size ear gels with secure fitting for the all-day comfortable wear.
It offers smooth, on the move music, and call management.
Furthermore, It provides single-touch access to Alexa, Siri, and Google Assistant.
The earbuds have up to 15 hours of use – 5 hours with a single charge while up to 15 hours with the charging case.
Key specifications: 
You will receive wireless music and Bluetooth 5.0. 

Also, these come with a better battery life than most headphones –  5 hours of battery life per charge

Offers IP56 splash and sweatproof rating (2-year warranty). 

Incredible Sound Quality and comfort.
4. E-Zilla BoomZilla Bluetooth Headphones 
The headphones can be used for a plethora of activities that may include gaming systems, computers, smartphones, and other electronic devices as a result of its stunning Passive Noise Cancellation feature. You can use it whether you are walking or watching TV.
Also, it incorporates Bluetooth 5.0 for faster connectivity. If your phone lacks a headphone jack, this wireless Bluetooth headphone can be your ideal option for listening to your favorite music. You will receive a playtime of approximately 12 hours and it can charge in 4 hours. 
MRP: Rs 2990
Deal Price: Rs 1349 
Key specifications: 
It offers easy operational controls 

You will receive dual-mode i.e. wired and wireless for comfort while traveling 

Offers micro USB charging  

You will receive 1 BoomZilla Bluetooth Headphone With Mic, Additional Cable for 3.5mm Jack, USB Charging Cable, and 1 Manual. 

Offers good sound quality and value for money
5. Sony WH-CH510 Wireless Headphones 
If you have been yearning to buy headphones that offer outstanding battery life, you must think of buying Sony WH-CH510.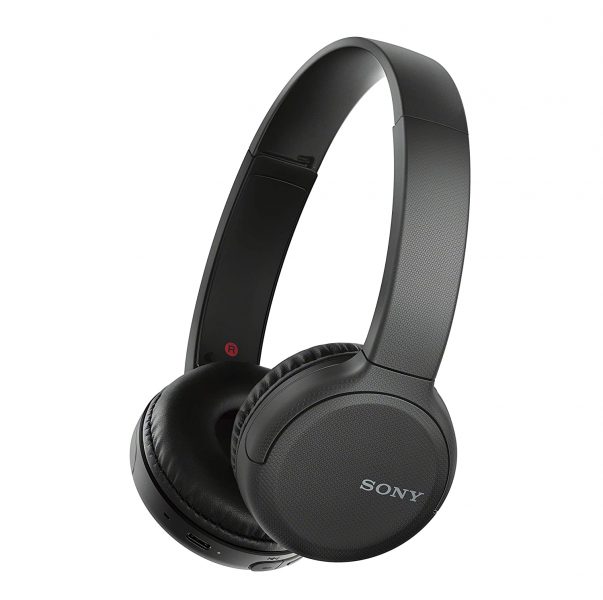 The headphones offer you a whopping 35 hours of battery life and you can enjoy your music all day long.
The headphones have a lightweight design and completely wireless. When it comes to sound, you will receive top-notch quality. These headphones provide you with a fully balanced audio experience. 
MRP: Rs 4990
Deal price: Rs 3899 
Key specifications: 
The headphones are light in weight  

You will receive Bluetooth wireless technology for unrestricted movement 

It offers easy hands-free calling and voice assistant commands with a microphone  

You will get Operating Instruction 1U and USB Cable 1U 
6. Procus Bohemia Truly Wireless (TWS) Bluetooth 5.0 Earphones
Procus Bohemia earphones offer impeccable sounds. It has emerged as one of the lightest, most advanced, and most compact earphones. It offers compatibility with Siri and Google assistant for smooth, on the move music, and call management.
You will get an 1800 mAh power bank to charge your device. It offers 6 hours of playback on a single charge. 
MRP: Rs 7999 
Deal Price: Rs 4299 
Key specifications: 
You will receive wireless music and Bluetooth 5.0. 

You will get 6 hours of battery life per charge

It offers Procus Bohemia charging case to charge your devices on the go 

It has received an IPX5 splash and sweatproof rating 

You will enjoy the exceptional comfort offered by this device 
7. Macmerise Wireless Bluetooth Headphones with Mic Noise Isolation 
The beautiful classic headphones provide you powerful audio content and stunning HD sound.
It offers Bluetooth 4.1 for an outstanding wireless experience up 10m. It also includes a robust battery that allows approximately 10 hours of wireless audio experience. In case the battery does not last, you will be able to connect the aux cable and use it as regular wired headphones.
It has a built-in microphone for hands-free calling. It features passive noise isolation. These headphones are collapsible. 
MRP: Rs 1999 
Deal Price: Rs 1529 
Key Specifications
It has built-in FM, AUX Connectivity, and Micro SD Card Support 

It offers approximately 8-9 hours of playback 

Charging time is 2 hours 

It is light in weight and easy to use 
8. boAt Airdopes 441 TWS Ear-Buds 
The stunning TWS earbuds offer several stunning features. It gives you resistance from water and sweat.  It is equipped with 6mm drivers for amazing sound. You will get a seamless user experience through its capacitive touch controls.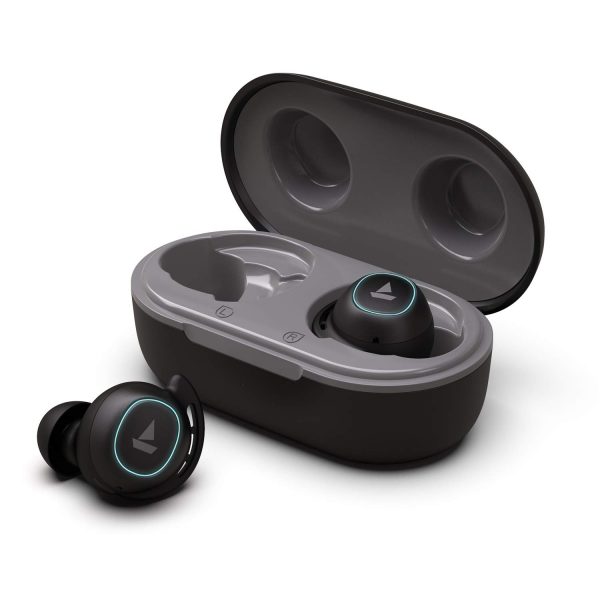 The earbuds offer a stereo calling feature that allows the users to enjoy smooth chats over the calls. The latest Bluetooth v5.0 provides you seamless instant connectivity. 
MRP: Rs 5,999
Deal Price: Rs 1999 
Key specifications 
Airdrops 441 gives a playback time of up to 5 hours in earbuds and 25 hours in a charging case 

The number of mics will be 1 per earbud

You will get Additional Earmuffs, USB Type C Charging Cable, Warranty Card, User Manual

 It offers a friendly design with Touch Controls
Therefore, you can make optimum utilization of your money by purchasing the best earphone this festival season. And, grab the aforementioned deal that suits your requirements and budget most effectively. 
Also, there are two really good Wired headphones that are available for a discount, so adding these two as well.
9. Sennheiser CX 275 S In-Ear Universal Mobile Headphone 
You will enjoy crystal clear audio when you buy Sennheiser CX 275 S as a result of an extensive high frequency.
The sound-isolating design provides improved bass and detailed sound with outstanding clarity. As Sennheiser has an elliptical cable, you can avoid hassles caused by the tangling of wires.
It features a 3.5 mm headphone jacks that give you an exceptional music experience. You will receive a powerful speaker system and multi-sized ear adapters. It comes with a built-in microphone and remote to let you manage your call and switch FM channels with effortless ease. 
MRP: Rs 2490
Deal price: 1499 
Key specifications
It offers ear adaptors in varying sizes for outstanding ear canal fit and ambient noise attenuation 

You will get two years of international warranty 

It gives you high powered dynamic speaker systems for effective bass-driven stereo sound 
10. JBL C100SI In-Ear Deep Bass Headphones with Mic (Black) 
If you are keen to purchase an Ultra-lightweight in-ear headphone, you can purchase the new JBL C100SI. The dynamic headphone is equipped with powerful 9mm drivers that can deliver legendary sound quality and stunning bass response.
As the headphones are feather-light, you will receive all-day comfort.
The availability of an in-line microphone with universal remote control will allow you to talk and handle your call on iOS and Android devices. There is 3.5mm gold plating on the jack that offers better lossless connectivity and effective data transfer. 
Actual MRP:  Rs 1299 
Deal Price: Rs 499  
Key Specifications: 
Noise-canceling microphone 

Extra Deep Bass

Available in sleek, glossy, and ergonomic design 

Offers instant launch access to Google Assistant/Siri  

You will get 1 pair of JBL C100SI headphone, 3 sets of ear tips, 1 Warranty, and a safety card
Written By Renu Baliyan 
Also, Read: 
8 Best Wireless Headphones Between Rs 1000 to 2000
Top 10 True Wireless Earbuds India (Music, Calls, WorkOut) – 2020
6 Best Hi-Res, Over-Ear, Wireless Headphones With ANC For Audiophiles
*Disclosure - Dear Reader, Independent, Unbiased Tech Journalism is getting harder. To keep the lights on Candytech.in really need your help. Share, Like,
Follow-Us on Social, Sign-up
, or buy products using our links to keep this small business alive. Thank You For Being A Reader!