Upcoming – BlackBerry had officially announced their tie-up with a Chinese manufacturer named TCL months ago. Since they're new venture, its clear that BlackBerry won't be manufacturing smartphones from now. It'll be TCL who'll be, manufacturing, distributing and providing customer support for the BlackBerry smartphone users.
Under the terms of the agreement, TCL will "design, manufacture, sell, and provide customer support for BlackBerry-branded mobile devices," while BlackBerry will help with the software and services.
Soon after the announcement they've successfully released two smartphones. The Dtek 50 for ₹21,900 being the mid ranger and Dtek 60 for ₹46,990 being the Flagship offering.
Blackberry DTEK 70 (Mercury)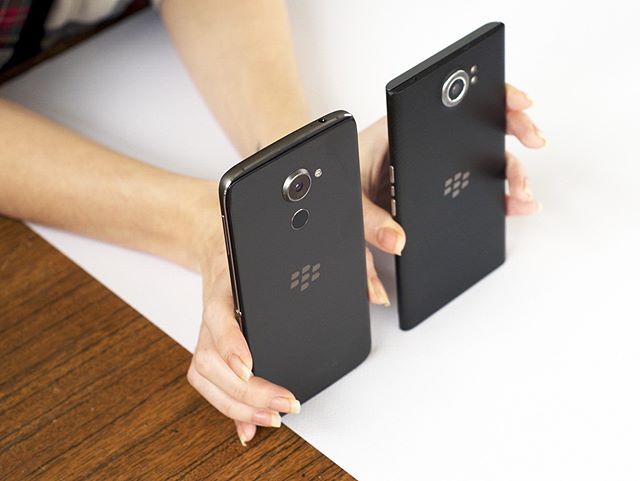 There are strong rumors, that blackberry is working on a new smartphone with enhanced security features. The alleged Dtek70/Mercury is in works, and shall soon release at CES 2017 event, which will be held, in Las Vegas. Judging by the leaks, it's actually going to be a high end smartphone but not a flagship.
Apparently it's going to be the "last smartphone" manufactured by BlackBerry before TCL takes over. The smartphone will comes with a Qwerty keyboard with no sliding mechanism (unlike the Blackberry Priv).
The Blackberry Dtek 70 will have a fingerprint sensor integrated under the "Spacebar" button, an unusual but interesting place for the sensor. The phone will sport a 4.5 inch display with 1920*1080 pixels.
It'll be powered by Qualcomm's power efficient Snapdragon 625 chipset. Which is also found in Moto Z play, Huawei Nova, Asus Zenfone 3 and many more devices.
Since the SD 625 is a 14 Nm chipset it offers great power efficiency. There is 3400 mAH battery, that might be able to offer exceptional battery life. Furthermore, One can also expect negligible heat dissipation from Dtek 70.
The processor will be coupled with 3 GB of RAM. It'll sport 32 GB of internal storage along with expansion option. As far as the optics are concerned, it'll is expected to come with 18 MP rear camera and there is a 8 MP selfie camera upfront.
This Dtek 70 is the last smartphone made by Blackberry for the hard-core BlackBerry fans. After Dtek 70, Next phones released under BlackBerry branding will be manufactured by TCL.
All the information about the spec sheet and the release date is yet to be confirmed by BlackBerry, so one must take this information with a grain of salt.
You May Like to Read: 
Blackberry DTEK 50 Launched in India Price Rs 21990 – We are Back
Check Out Our Latest Video and Subscribe to Candytech Channel!!!