Blackberry's latest smartphone was out and available in US and UK. Blackberry India unveiled the smartphone on 28 January 2016 @ 11 am at an event in New Delhi.
We expected that the Black berry smartphone would cost around Rs. 50,000, but it actually costs Rs. 63,000. The price is a bit of a shocker as it costs even more than the iPhone 6s.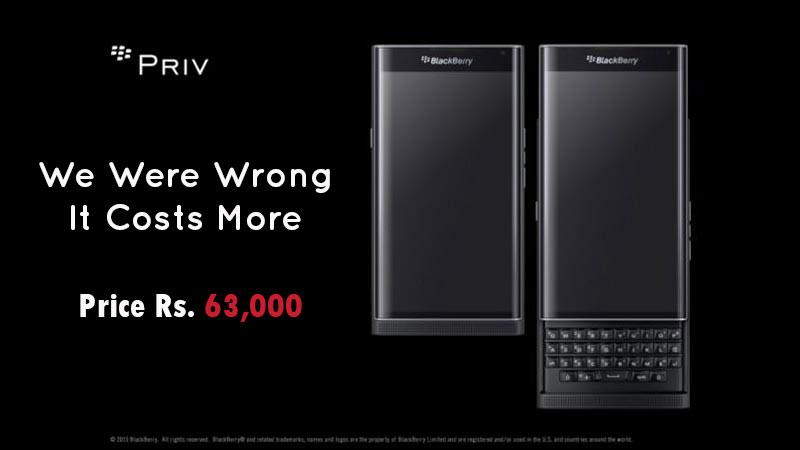 Blackberry priced the smartphone at $699 in the US while in the UK it is available for £559.  We can expect the smartphone to be priced between Rs. 44,000 to Rs. 50,000 in the Indian market. If not 5oK it is going to be pretty close to that number.
I met with the Blackberry promotion team in Mumbai and checked out the new Blackberry Priv.
The smartphone feels really good in the hand and is easy to use. The sliding screen reveals the Keyboard below it, and I was tempted to use it. I had used the Blackberry Curve Javelin 8900 (cost me a fortune back then Rs. 19,000) before I jumped to the Samsung Galaxy S2. In those days Blackberry was the uber cool gadget in the corporate world.
I still don't remember who was not with blackberry, it was the greatest thing to write emails, and BBM was revolutionary, and Whatsapp was not born.
Checking the new Blackberry Priv bring back some good old memories. Using the touch keyboard was not as smooth as I thought, not because there is anything wrong with the keyboard, but I am too used to using the touchscreen now that it felt weird.
But the keyboard is intuitive, it gives word suggestions at the top, and you can just swipe on the keys to pick up the suggested word.
Blackberry may still find some takers, CEO's, CXO's and corporate executives who all loved the blackberry 3-4 years back. Back in 2011 if you didn't have a blackberry smartphone, you were not considered the coolest high flying executive in the corporate world.
With the evolution of Android and Samsung, Blackberry was considered outdated and boring a year later. Blackberry never recovered from the Android and Apple tornado.
But here we have a new start from Blackberry using the Android platform and looking forward to making a comeback. Android users who dearly missed the physical keyboard, may finally have something to look forward to with the BlackBerry Priv.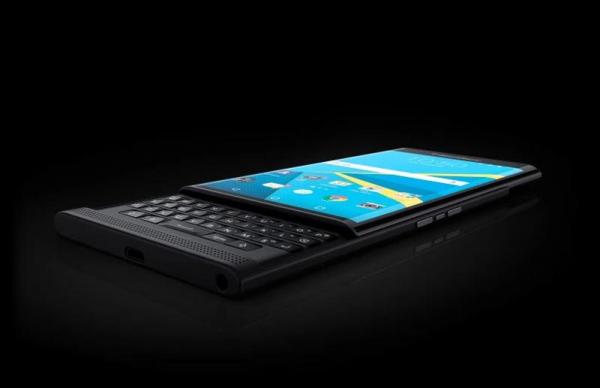 BlackBerry has announced its latest Android-powered handset the BlackBerry Priv which is available for pre-order and starts shipping early November in some countries so far.
According to Blackberry, this is "The World's First Blackberry Secure Smartphone Powered by Android."
The device is now listed on the BlackBerry official website and is available for pre-order starting at $699 and will ship from 6 November in the US. The Priv comes with added security to let you know when your data could be at risk, so you can take action to improve it.
The Priv has a 5.4-inch OLED touchscreen with 2560-by-1440 resolution, and is powered by a 64-bit Qualcomm Snapdragon 808 processor; comes with 3 GB of RAM.
It includes 32 GB of inbuilt storage and has a MicroSD slot that supports up to 2 TB of additional memory.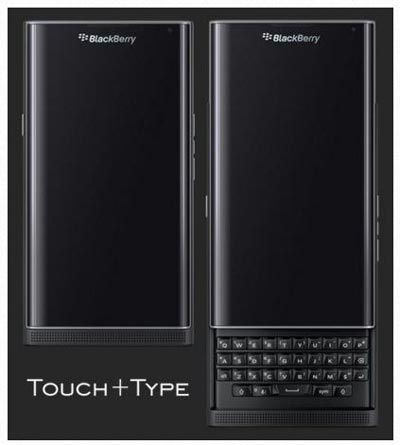 An 18-megapixel rear camera has optical image stabilization and f/2.2 aperture, and there's a 2-megapixel f/2.8 camera up front. The front camera is disappointing with just 2 Mega Pixel resolution.
BlackBerry advertises up to 22.5 hours of "mixed usage." NFC support is also included, and the phone charges via MicroUSB.
Blackberry Priv's USP is enhanced security –
"Priv has the authentic BlackBerry keyboard, legendary security, streamlined communications, and productivity, combined with the wide world of Google Play™ store apps. It has been engineered with the world's finest technology, and packaged in an ultra-thin, ergonomically perfect device with a keyboard hidden by SmartSlide technology."
It also adds "PRIV also introduces the exclusive DTEK™ by BlackBerry warning system app to provide you with the power of privacy."
Key specs of Blackberry Priv
– Stunning 5.4" dual-curved screen
– Long lasting 3410 mAh battery
– Both touch and physical keyboards
– 18 Mega Pixel Schneider-Kreuznach® certified camera
– Extraordinary audio quality
Security has been a constant problem with the Android operating system. More recently, it was reported that nearly 1 billion Android devices were vulnerable to the Stagefright exploit. The Stagefright bug lets an attacker remotely execute code using multimedia text messages, and in most cases, the users don't even see the message.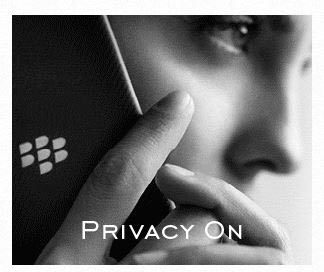 Given the popularity of the Android operating system, and the need for the highest levels of security by establishment, governments and enterprise customers, BlackBerry is using the security feature for positioning its new smartphone.
Target Audience for the smartphone is high-end users and corporate executives looking for a secured communication platform. How secure it is compared to iOS and Android it is difficult to say.
This might be Blackberry's last chance to come back to the big game or a new beginning for the Canadian conglomerate. If you are planning to buy it, I would say wait for 1-2 months and let the price get corrected and then buy it. I think it should come down to 40 to 45K pretty soon.
Check Out Our Latest Video and Subscribe to Candytech Channel!!!