BSNL Will Offer 1000 MBPS Connection in Top Cities
BSNL is going to offer some seriously fast internet connection to the user in major metros and the top tier cities in all states. Telecom Minister Manoj Sinha announced that BSNL is upgrading the existing infrastructure to offer upto 1000 MBPS connection to the optical fibre based connections.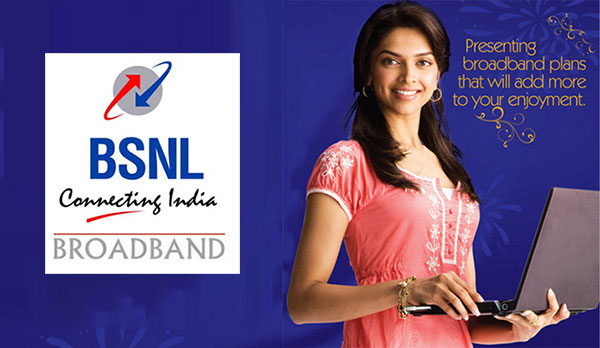 Currently, BSNL has fiber optics speed upto 100 MBPS in some of the top Metropolitans which will get bumped up soon to a much faster gigabit internet.
"BSNL has successfully implemented a major project of next generation optical transport network (NG-OTH) technology in 44 cities covering state capitals and major cities. Under this project, total 100 major cities including state capitals shall be covered in a phased manner during the current financial year," Sinha said while inaugurating the new system in Mumbai.
So we can expect most of the cities to get the facility by March 2018 as per the phased plan shared by the telecom minister Mr. Manoj Sinha.
The total expenditure on the project is around 330 crores for BSNL, and this project will enable BSNL to have 100G capacity from the current 10G.
The back-end will be ten times faster compared to the current scenario which will also help the FTTH users as well as mobile broadband users which will also get the benefit of extra speed and bandwidth.
The upgrade will also help maintain high download speeds at the peak load hours and will be beneficial for the end users.
Anil Kumar Jain (CGM BSNL) said the company is offering a top speed of 24 megabits per second for fixed line broadband connection and 100 Mbps speed on FTTH network which will be 10X faster and will offer a 1-Gigabit plan to the users soon.
It is not the first for the country ACT Fibernet; a broadband service provider already showcased the Gigabit internet speed for end users couple of months back. But that was limited to only Hyderabad the BSNL initiative is going to have a broader impact.
The service for BSNL in the smaller town is really poor, and the sales and support are also at God's mercy. If BSNL needs to fight the private broadband providers, they will also have to revamp the sales and support for the company to be on par with the private players.
Information Source PTI – BSNL Offers
Check Out Our Latest Video and Subscribe to Candytech Channel!!!