"It's in the game."
E3 2016 ELECTRONIC ARTS (EA) – Here Is What to Expect – Any fellow gamer can quickly recognize these lines from EA sports branch. Electronics Arts are mainly known for their yearly sports franchises. FIFA, Madden NFL, NHL, NBA, PGA and recently acquired a license for mixed martial arts sport, UFC. They have discontinued making many previous sports titles as Cricket, NCAA College Football/Basketball, Rugby, Baseball, F1, Nascar, Tennis and many more. It's no wonder EA's significant revenue from consoles comes from Sports game.
But it's not all about Sports here. After been voted "The worst company in America" several times over the years, EA has vowed to bring more different titles and quality to their existing projects.
We will be covering E3 2016 Predictions here, what we hope to see form Electronics Arts this year. And we will be excluding sports titles from our list because…there is nothing to get surprised there. The only non-sports title will be discussed here. The  E3 2016 ELECTRONIC ARTS Conference will be LIVE on Monday 13th July. IST (1:15 AM) – New Delhi (Youtube/Twitch).
BATTLEFIELD 1
Yes. Probably the most anticipated title for shooter fans right now.
The developers of BF1, DICE has flipped the switch by making a World War game in 2016. After Modern Warfare picked heat, WW2 games took a backseat, and for years, all that developers made were shooting games with futuristic settings. Thinking back, even before the futuristic setting took fans by the storm, there weren't many World War 1 games, to begin with.
There were plenty World War 2 games, mainly because of more technological advancement or maybe because American developers wanted to portray American soldiers in the war who didn't take much part in WW1. So now you know why everybody was shocked when DICE made a WW1 game, promising the usual trusted Battlefield multiplayer experience mixed with some gorgeous graphics. God bless Frostbite engine.
Its success can be gauged from the 31Million views of its trailer, which became the most liked trailer on Youtube's history. While its direct competitor Call of Duty: Infinite Warfare Trailer became the 2nd most disliked video of all times on Youtube, beaten only by a specific Justin Bieber song which I won't dare mention here.
The full gameplay trailer, as well as hands-on gameplay, is expected at E3. We can finally see how the game plays. It won't be much stretch to believe that Battlefield 1 multiplayer would be as focused on team play as solo play. DICE can draw their expertise from when they made Battlefield 1942. You can fully expect a multiplayer mode where Tanks, Battleships, Planes, and Class-based Infantry duke it out in seamless cohesion.
From a Campaign side, looks like DICE is taking it very seriously. They have promised it to "feel" like an immersive full-blown multiplayer experience in a campaign, rather than an offhand solo experience. The game is set in World War 1, and no, it is not alternate history world war where they can invent new guns and settings. DICE was adamant about the authenticity of the games setting but rightfully so clear that it is first and foremost an entertainment product, and wouldn't depict the horrors of war.
Battlefield 1 is slated for 21st October on PS4, XB1, and PC.
MIRRORS EDGE: CATALYST
We're lucky to even to get a sequel. EA doesn't really dwell in niche, and the hope was slim for a Mirrors Edge sequel when the original wasn't really a big seller, though it did became a cult classic, and all those worst company awards must have left some mark on EA's conscience, so to our surprise, they greenlighted the sequel – and it looks glorious.
Technically Mirrors Edge is releasing before E3, but it makes sense for EA to showcase the game a bit just to boost the sales a little more. All details for Mirrors Edge are already out and available.
Mirrors Edge: Catalyst is scheduled to release on 7th June on PS4, XB1, and PC.
MASS EFFECT: ANDROMEDA
E3 2016 ELECTRONIC ARTS – Official announcement from Bioware that there was a new Mass Effect in works came in E3 2014. And after that, it has been complete silence regarding actual gameplay or story. The original Mass Effect Andromeda has some enormous shoes to fill in.
The previous entries enamored us with a world so rich of life and personality that the character's stories it left behind are still remembered fondly. Expectations from ME: A are high. Though a radio silence still couldn't avoid some leaks to come our way.
This is all unofficial, but we have a strong reason to believe that the new characters name will be "RYDER". And, if you don't already know, Commander Shepard will not be featured in this game. The world will give the player freedom to explore new planets, that at least has Bioware promised to be the central theme of the game.
Some old familiar races might come back but don't hold your breath on old familiar characters. The plot revolves around finding a new home for humanity and seems like this time we are the invaders trying to find our place in a stranger galaxy (Helius Cluster, Andromeda) where some aliens life present might not be too keen on welcoming us.
You can deploy your strike force and send your crew to missions. You can explore some hidden optional Khal outposts. The Mako is back and fully customizable. The armor system is redone. The game might have optional challenge raids.
The resources you gather will help your society prosper. The dialogue system will be much more enhanced with action-based decisions included. And it looks like jet packs will be allowed to every crew mate for a little helping boost during explorations and combat.
Of course, the leaks go into much more details which we can't discuss all, and again, everything until now is unofficial. But we will most definitely see a Gameplay Trailer of ME: A this E3, so hold on tight to that hype.
The estimated release window for Mass Effect: Andromeda would be Q1-2017, coming on PS4, XB1, and PC.
 TITANFALL 2
Prepare for Titanfall this fall.
E3 2016 ELECTRONIC ARTS – Titanfall is no longer an XB1 console exclusive. It will be coming to PS4 along with other platforms when it releases. Developer Respawn Entertainment, the original dev-team who were behind Modern Warfare 2, has the talent with Titanfall2 to shake up Call of Duty from its throne.
Though Battlefield could take that throne, that doesn't matter to EA, because they own both of these hidden aces. Also, Titanfall 2 Mechs are bringing swords in this sequel, so count us in.
The first game got good reviews, but the audience didn't stick to it after the initial honeymoon period. The lack of basic multiplayer game features and most prominently the lack of a single player campaign did this game no good service.
This time Respawn has promised a campaign and hopefully now being able to attract PS4 crowd too, it can stay strong this time. EA has also said something about a TV show tie in with the game, but seeing how Quantum break turned out, we're very confident that it would be scrapped. Still…crazier things have happened, so we will keep our eyes open this E3.
Expect a Trailer and Gameplay details for sure. But it is bizarre to see how EA is marketing two FPS games (Titanfall2 and Battlefield1), who share the same fps-loving audience, stacked released dates so close to each other.
Anyone with a right mind would say Titanfall 2 to be delayed to 2017, but EA insists again that they can release two same genre game in the same window because FPS crowd is too big that it can cater to both. So despite my prediction of it slipping to 2017, expect a release date of Q4-2016 according to EA.
Titanfall two will be available for PS4, XB1, and PC.
 CLICHES and CRINGE
E3 2016 ELECTRONIC ARTS  EA Conference are all of these things. Whether inviting legendary footballer to a gaming platform and ending it with embarrassing comments. To endless talks about their new Sports engine and revolutionary face-technology in FIFA.
And a sudden appearance of a cosmetic zombie on a live stage. Only Ubisoft's conference can challenge them in awkwardness this year, which we will cover next week. Last year they held Battlefront gameplay hostage to make us watch the whole conference, but this year it looks like they have enough ammo to blast past the awkward phase. Still, if anyone can mess it up, it's..
 STARWARS BATTLEFRONT and 3 New AAA StarWars Games
I feel a disturbance in the force because Starwars predictions just became much harder to do. There are 3-4 AAA Starwars games in work right now at EA. So I will be explaining it in bullet points.
Expect a Battlefront DLC details with gameplay
A Single player StarWars game by developers Visceral Games and Motive Studios, whose creative lead is Amy Henning. Before EA, she was the director and writer for the Uncharted franchise at Naughty Dog.
Another AAA StarWars game, being made by Respawn Entertainment, with creative lead Stig Asmussen, who at Santa Monica was the head of God of War franchise before this.
StarWars Battlefront 2 has started development too. And EA is teasing that this game might get a single player campaign.
I have to believe StarWars Knights of the Old Republic MMO is still a thing.
That is a crazy amount of StarWars games and not enough space in the year to put them into.
Regarding this E3, we can be sure that at least ONE of these game would be featured. Most probably Amy Henning's third-person action adventure StarWars game (??StarWars 1313??) could be showcased because it has been in the development for the longest time compared to others.
We don't expect Battlefront 2 tease to come now when there is some Battlefront 1 DLC still coming. And Respawn's StarWars game should be just in baby phases considering they were busy with TitanFall 2. Anyway, E3…You are our only hope.
 E3 SURPRISES :
 HAZELIGHT STUDIOS
A new IP from this new Developer under EA as a publisher could be a decent indie surprise. The new studio is the former developer of Brothers: A Tale of Two Sons and their project are expected to have a 2017 release date. So an E3 2016 showcase would make sense in the same way EA revealed UNRAVEL.
 NEED FOR SPEED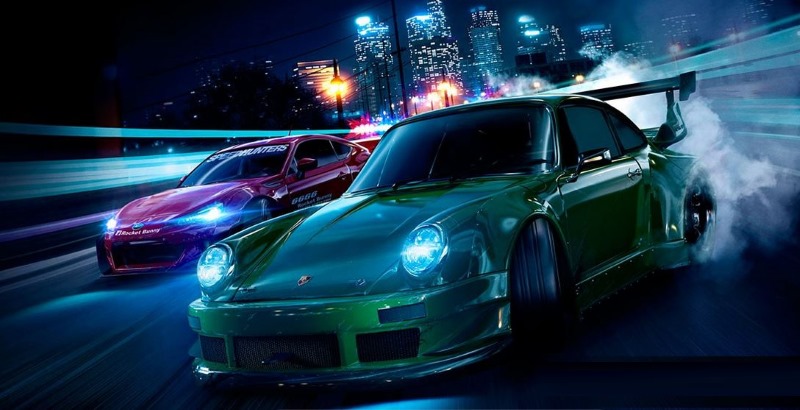 NFS was an annual franchise before Ghost Games Developer made a reboot of Need for Speed whose release date stretched from 2015 to 2016(PC), and received mixed reviews. It is difficult to say whether we will see an NFS title in 2016 or not.
 DEAD SPACE REBOOT
 Extremely Unlikely. The sequel or the Reboot would make one hell of a surprise because nobody, absolutely nobody is expecting anything related to Dead Space. Also, Visceral Games are working on a StarWars game so they have their hands full. EA also was very displeased with Dead Space 3 Sales.
 CRITERION GAMES
The team behind Burnout franchise has been working on something strange. The game is reported to have stunts and Cars and mountain bikes and helicopters and whatnot. Nobody is sure what exactly it is. Certainly looks interesting for being a good E3 surprise.
DRAGON AGE IV and BIOWARE's NEW IP 
The teams at Bioware has been working on Mass Effect Andromeda as well as a completely new IP which we have absolutely no details about. It was teased the same time ME: Andromeda was teased, at E3 2014 and the chances of this IP being seen here alongside Mass Effect is pretty slim, but keep hope alive.
Also, we're quite sure that Dragon Age IV, if exists, won't be announced years from now, seeing how Bioware already have their hands full with all these projects.
Also, Read:
4 Best Monitors for Gaming PC India
24 Great PC and Console Games 2014-15
Check Out Our Latest Video and Subscribe to Candytech Channel!!!