Gionee is in a mood to throw some major surprises, with the launch of a massive 6000 mAH battery smartphone. Who needs a power bank seriously, Gionee has bundled the Marathon M5 with two batteries which have a combined battery capacity of 6020 mAH.
Gionee Marathon M5 is now available in the Indian market, the smartphone was originally launched on 10-June-2015 in China.
It is available now on Flipkart for Price of Rs. 17,999 and comes in Black, Gold and White Colors.
Gionee Marathon M4 had a 5000 mAH battery capacity this time Gionee has surpassed that milestone.
Gionee boasts that you can use the insane battery life smartphone for 4 days without the need to charge it.
The Gionee Marathon M5 comes with a fast charging feature which is more essential for charging the two mammoth batteries. Yet no details are provided how long it takes to charge both the batteries fully.
Arvind R. Vohra, Country CEO and MD, Gionee India, compared short battery life as the base of Maslow's hierarchy of needs – "Short battery life is the main point of all consumers across the world. So we took upon ourselves a mission to change that."
The Gionee Marathon M5 also has an extreme battery saver mode which allows 62 hours of standby time with only 5% battery life.
Also, it is equipped with reverse charging feature which allows you to charge any other smartphone with the Gionee Marathon M5.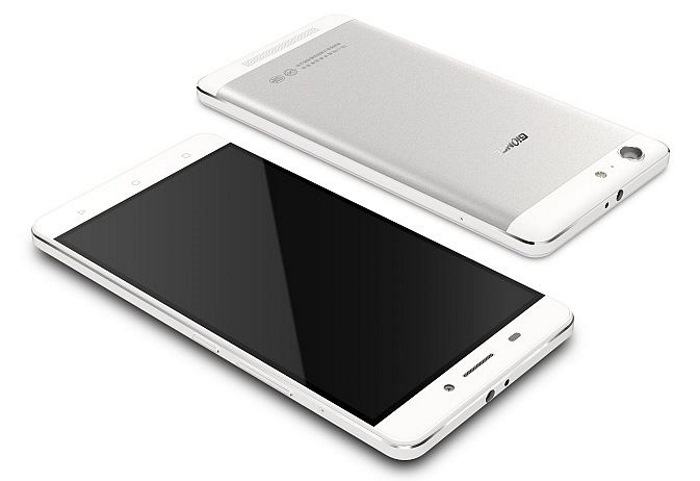 The addition of two batteries comes at a cost they make the Marathon M5 heavier, it weighs 211 grams and has 8.5 mm thickness. Just to compare it to the Xiaomi Mi4i which has a 3000 mAH battery has a weight of 130 grams and measures 7.8 mm.
Thickness for the marathon M5 is not too much considering it has a 5.5-inch screen, weight is though a little higher.
Other than battery the smartphone has a 5.5-inch screen with Super AMOLED Display and HD resolution -1280*720 which is decent for the mid-range phones. It offers 267 PPI which is okay for reading and watching videos.
We would have liked a Full HD display for the smartphone considering the price is quite high.
It is a dual sim device and offers 4G/3G/2G and WIFI connectivity. Powering the device is a 1.3 GHz Quadcore processor and 2 GB RAM which is adequate to do multitasking and play games for long hours with the massive battery back up.
For storage, it has a 32 GB internal storage which can be expanded using a Micro-SD card. The Gionee Marathon M5 has a 13 MP Autofocus rear camera and a 5 MP front camera for clicking selfies.
The phone will run on the latest Android version lollipop 5.1, there is no word whether the smartphone will receive the Android marshmallow update or not.
For those who don't want to carry a power bank but need a phone with incredible battery back-up Gionee has made the right product. The price is bit steep considering it lacks a Full HD Display, it should be priced below 15K.
Also, Read
20 Best Smartphones with Longest Battery Life (2018)