Huawei launched the Honor 7X on 11-October-2017, in China. Now, the company has launched the mobile in India, and it will go on sale starting 7th December 2017. Honor 7X will be available on Amazon India exclusively. You will have to register on Amazon for the first sale on 7th December, at 12 pm.
Huawei has also launched slightly premium Honor 9i in the Indian market, I have also compared both the devices at the end of this article.
(Update (2nd Feb 2018) – Huawei Honor 7X gets a new red color variant and it is available on Amazon India for Rs. 12,999. The new Limited Edition Red Honor 7X comes with the same specs as regular models.)
Also, Huawei is rolling out a new software update (B192) that brings support for the Face Unlock feature for the Huawei Honor 7X. Apart from that the Face Unlock, the update improves selfies by adding AR support. Additionally, it even updates the device to the Android January 18 security patch.
Launch Offer and Price
Also, there might be a high demand for 7X in the initial sale, so you may quickly add it to the cart, to buy it. Further, ICICI Bank is offering Rs. 1250 cash back on the purchase of Honor 7X, using the credit card. I would suggest taking advantage of this offer, for saving some money.
For starters, the Huawei Honor 7X is launched in 2 variants in India, the 32 GB version comes with a price tag of Rs. 12,999 while the 64 GB model is available for Rs. 15,999.
Notably, the Honor 7X is the successor to the Huawei Honor 6X that was launched in January 2016. The Honor 6X is a huge hit in India and was the first smartphone to have dual camera set-up in sub 15k price range. Consequently, Honor brand has become popular in India by offering phones with great specs and features, at an affordable price.
Also,  the Honor 6X is an arch rival to Xiaomi Redmi Note 4 and helped Huawei gain market share.
Almost a year later, Huawei has now launched the Honor 7X with class-leading features to strengthen the mid-range portfolio for the brand.
 Honor 7X is a Major Upgrade Over Honor 6X regarding camera and display.
The standout feature in the Honor 7X is, it's 18:9 ratio Bezel-less display. 
The Honor 7X sports a magnanimous 5.93-inch FHD+ (2160*1440) pixels display with 2.5 D curved glass on top and minimalist side bezels. Besides, the display size is increased significantly compared to the 5.5 inch offered on Honor 6X.
Design
Next, let's talk about the design; physically the phone is not too big compared to the Huawei Honor 6X. However, the new 2:1 display ratio helps in reducing the bezels and fitting a huge display into a small form factor. 
The device feels, even more, premium with the true "all metal uni-body" design. Huawei has worked hard on creating the Honor 7X design with highly polished sides that improve the in-hand feel.
Moreover, the back side also has lots of changes, and it looks even more refined than it's predecessor. It has quite visible antenna bands running across the rear camera and flash.
Additionally, The dual cameras are shifted to the left corner in the Honor 7X, compared to the center placement on the Honor 6X.
The power, volume buttons, and Huawei Logo still have the same position as the older phone.
Performance
The Honor 7X runs on in-house Kirin 659 SOC, the same processor as used in the newly released Honor 9i. The 64-Bit, Octa-Core processor is clocked at 2.36 GHz.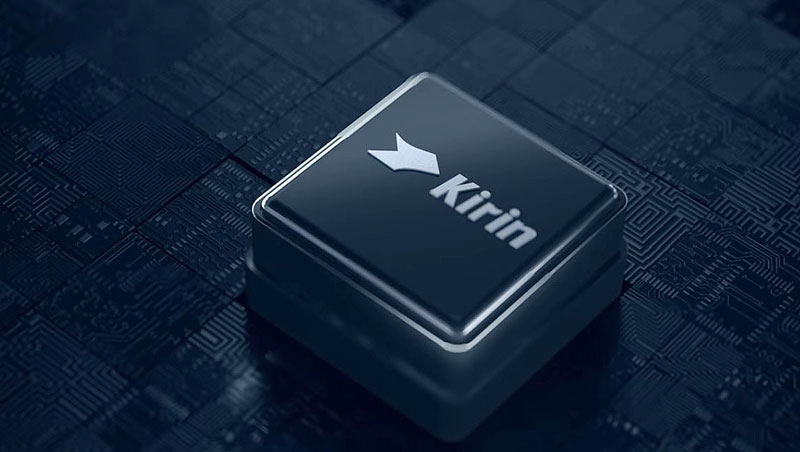 Though, early rumors suggested that the phone may arrive with a more powerful Kirin 670 processor which turned out to be untrue. Unlike different ram variants of Honor 6X, the Honor 7X comes with 4 GB of RAM. It is available in 2 storage versions 32 GB, 64 GB.
Fortunately, it still offers storage expansion up to 256 GB with the help of a micro SD card.
Camera
The Honor 7X has got a bump in the camera resolution as well. There's now a 16 MP + 2 MP dual camera at the back side. The camera comes with the ability to click portrait shots with profound bokeh effect.
Whereas, the front keeps the same 8 MP sensor, with no front flash feature.
OS and Battery Life
The phone ships with EMUI 5.1 based on Android v7.0.
The Android v7.1.2 would've been much better since we've entered the last quarter of 2017 already. 
Powering the phone is the same (like Honor 6X) 3340 mAH battery pack with no fast charging capability, and also lacks the USB Type C Port.
The presence of USB type-C; would've been a great inclusion, as it competes with the Xiaomi Mi A1 (comes with a USB Type C).
Pricing for the different storage variants is as follows:
4GB / 32 GB: $200 (approx. Rs 12,999)
4GB /64 GB: $250 (approx. Rs 15,999)
In China, Honor 7X is also available in the 128 GB version for close to $300 that is not available in India. The mobile is available in 3 color options; the usual Black, Gold and all new Aurora Blue. 
Competition
The Honor 7x has a lot of similarities compared to the Huawei Honor 9i. At this price point, it competes against Moto G5S Plus and Xiaomi Mi A1.
We are now in the age of Dual camera phones and bezel-less displays, and these are the top two features we are going to see a lot of NextGen Phones.
Specification Comparison Huawei Honor 7X Vs. Honor 6X Vs. Xiaomi Mi A1
| | | | |
| --- | --- | --- | --- |
| Specifications | Huawei Honor 7X  | Huawei Honor 6X | Mi A1 |
| Processor | Kirin 659, @ 2.3 GHz | Kirin 655 @ 2.1 GHz | Snapdragon 625, 2.0 GHz |
| Cores | 8 Cores | 8 Cores | 8 Cores |
| Display | 5.93 Inch FHD+ | 5.5 Inch FHD | 5.5 Inch FHD |
| Ram | 3 GB / 4 GB | 3 GB / 4 GB | 4 GB RAM |
| Storage | 32 GB / 64 GB | 32 GB / 64 GB | 64 GB Storage |
| Expandable Storage | Yes | Yes | Yes |
| OS | Nougat 7.0, EMUI 5.1 | Nougat 7.0, EMUI 5.1 | Stock Android Nougat |
| Battery | 3340 mAH | 3340 mAH | 3000 mAH |
| Rear Camera | 16 MP + 2 MP Dual | 12 MP + 2 MP Dual | Dual 12MP + 12 MP |
| Front Camera | 8 MP Camera | 8 MP Camera | 5 MP Camera |
| Thickness | 7.6 mm | 8.2 mm | 7.3 mm |
| Weight | 165 grams | 162 grams | 165 grams |
| Connectivity | Micro-USB | Micro-USB | USB Type C |
| Price | Rs. 12999, 15,999 | Rs. 11,999 , Rs. 13,999 | Rs. 14,999 |
What Has Changed Compared to Honor 6X?
The biggest change in Honor 7X compared to the 6X is the presence of bezel-free display. The processor on the Honor 7X is also more powerful and the rear camera is also upgraded.
Honor 7X Vs. Mi A1 – Stock Android Vs. Bezel-less Display.
The Honor 7X with 64 GB Storage and 4 GB Ram is expensive by Rs. 1000, compared to the Xiaomi Mi A1. The advantage of buying the Honor 7X is its fantastic full vision display which unavailable on Xiaomi Mi A1. The Honor 7X also has a slightly bigger battery and can offer more battery life. The front 8 MP selfie camera is another positive feature for the Honor 7X.
On the other hand, the Mi A1 comes with a Stock Android experience and will get the future updates much faster. Also, it has the USB Type C port.
The growing market share of arch-rival Xiaomi is a big concern for Huawei, and the brand is expected to get aggressive with more new mobile launches in the coming months.
The Huawei Honor 7X will give a tough fight to the Xiaomi Mi A1 which lacks a bezel-less display but is a great dual camera phone.
Should You Buy Honor 7X or Honor 9i?
If we compare the Huawei Honor 7X with the Huawei Honor 9i, both the mobiles look similar with some design changes, such as the rear camera placement. Likewise, Honor 9i has a 5.93 Inch FHD+ display, runs on Kirin 659, and also has the same Rear camera.
The biggest difference between the Honor 9i and the Honor 7X is the presence of Dual Selfie camera (13 MP + 2 MP) on the Huawei Honor 9i. If you love selfies and want a better selfie phone, the Honor 9i can be a compelling proposition for you.
Additionally, Huawei is also planning to launch the Flagship Huawei Honor V10 in India, which is expected to happen in late December
Read Below About the Honor 9i
---
Huawei Honor 9i India Launch For Rs 17,999
Huawei is a company that has transformed from making B2B goods to consumer goods. A shift from targeting business clients, to retail customers.
Unlike some other Chinese brands, Huawei has started to understand the Indian market and consumer mindset. The company now launch products that are relevant.
Today, Huawei has launched a new mid-range mobile in India with 4 cameras available for Rs. 17,999.
The phone is Flipkart exclusive and will go on sale on 14th October 2017. Interestingly, Huawei launched the same phone as Huawei Maimang 6 in China and later launched it as Huawei Nova 2i in Malaysia.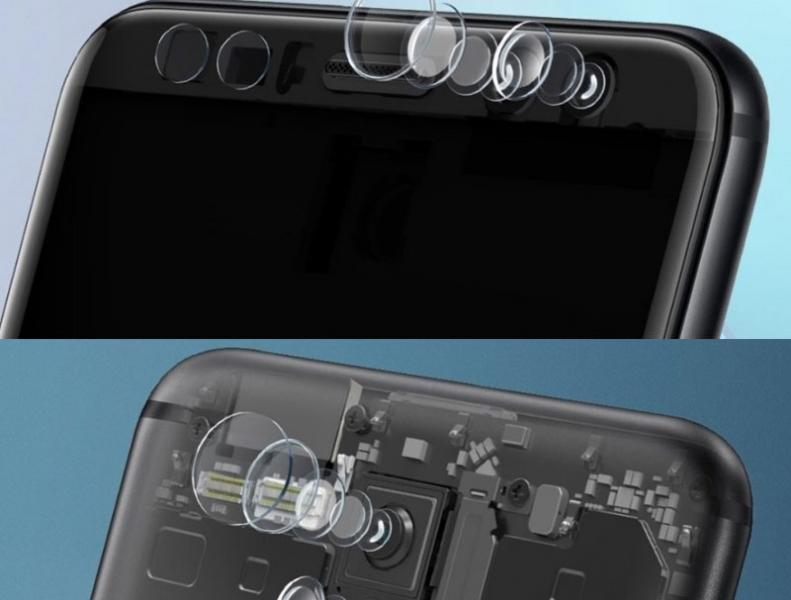 Huawei is even adapting to the naming culture in India. So instead of Maiming, Huawei is calling the new phone as "Honor 9i" in India. 
Intriguingly, Huawei is naming the phone differently for different markets. Probably a marketing insight they may have gathered from consumer research.
Key Specs and Features Huawei Honor 9i
Moving ahead, the key highlight of the Huawei Honor 9i is its Dual rear and Dual Front camera system. Notably, it comes with a 13 Megapixel primary selfie camera, 2 Megapixel secondary depth-sensing camera, at the front.
The rear side has a 16 Megapixel primary camera, and a 2 Megapixel depth-sensing secondary camera, working together to capture a bokeh shot.
A New Dual Camera Mobile Launched – Huawei Honor 9i.
You can click selfies and rear camera photos with the bokeh effect, thanks to dual front and dual rear camera modules.
Huawei earlier used to have a dual camera system with one monochrome and one RGB lens as used in Huawei Honor 9. However, they have changed the dual camera system in the Honor 9i.
Now the technology is similar to the Lenovo K8 Note. It uses a depth sensor and a standard camera, in place of an RGB and monochrome lens. 
If you wish to read more on types of the Dual camera system can check here – 8 Best Dual-Camera Smartphone for Photography.
Notably, the Huawei Honor 9i comes with a 5.9 Inch Display with Full HD+ (2160*1440) resolution, 18:9 aspect ratio.
Catching up on the latest trend of bezel-less displays, Huawei is offering a full vision display to enhance the user experience. Besides, the screen has a 2.5D Curved glass to make it more touch friendly and aesthetic.
Performance, Storage, OS and Battery Life
Powering the mobile is a new Octa-Core Kirin 659 processor, by Huawei. Additionally, it comes with 4 GB of Ram. Moreover, the Kirin 659 is a 64 Bit Processor with four performance cores with a maximum clock speed of 2.34 GHz, and four power-efficient cores at 1.7 GHz.
Also, it comes with 64 GB of internal storage and can support micro-sd card up to 128 GB. The Dual sim 4G mobile has hybrid Sim slot and even supports VOLTE. It measures 7.5 mm in thickness and has 164 grams weight. 
Further, the Huawei Honor 9i comes with Android Nougat 7.0 along with the latest Huawei skin – EMUI 5.1. Also, there is also gesture support. You can tap twice to start video recording or create an S on the screen using knuckles to capture a screenshot.
Lastly, the new honor phone comes with a hefty 3340 mAH capacity battery, sufficient to last all day.
The smartphone competes with the Nubia Z17 Mini, Moto G5s Plus, and Xiaomi Mi A1 at this price. Also, Huawei has launched the Huawei Honor 7X in the Indian market for a slightly lower price. You may like to read about the Honor 7X and how it is different compared to the Honor 9i.
Related Reading – Huawei Honor 9i Launched on Flipkart Price Rs 17999 (Sale 14 Oct)
Check Out Our Latest Video and Subscribe to Candytech Channel!!!