Jio has introduced the new JIO Phone which the company is marketing as a free phone for the buyers. However the for buying the JIO phone, you need to shell out Rs 1500 as deposit and you will also need a Rs 153 recharge.
The total cost of owning the phone is Rs. 1653.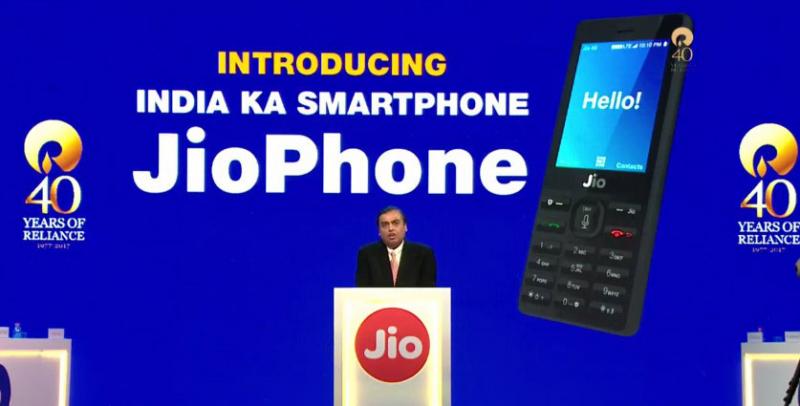 The deposit amount is refundable and will be given back after a period of 3 years which is a very long time. The JIO phone pre-booking will start from 24th August 2017 and customers can book the JIO phone from a JIO retailer, JIO digital Store or can also be booked online from the MyJIO App.
How to Book the JIO Phone Online from Official Website or App
The JIO Phone pre-booking can also be done on this official JIO Website and it will start from 24th August 2017 @ 5:30 pm. – Link to Book the JIO Phone. You will need to deposit Rs. 500 at the time of pre-booking and Rs. 1000 will be paid at the time of picking up the JIO phone from Reliance Digital store.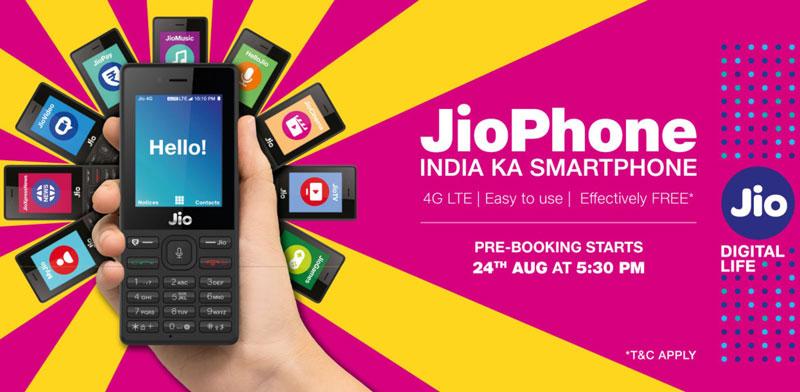 The smartphone delivery and sale will start from 1st week of September 2017, you will also get an SMS from the company which will have the details of which store you have to visit and when to pick up the JIO 4G Phone.
You will be required to pay Rs 1000 to the JIO Phone store when you pick up the phone and will also need to do a recharge of either Rs 153 or 309, 399 to use the JIO Phone.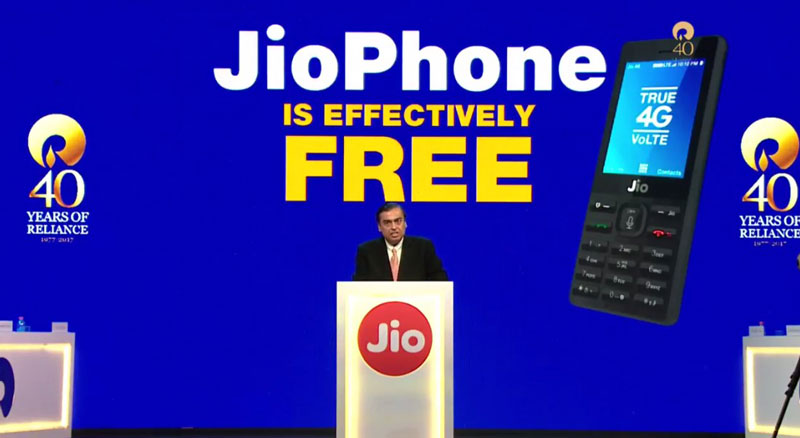 JIO plans to sell around 5 million sunch JIO Phone (India Ka Phone). As Mukesh Ambani stated there are around 50 crore feature phone users who may want to upgrade to a better JIO phone with unlimited calling and unlimited data benefit with the JIO phone.
This can be a good deal for buyers who have low spending capacity and can't buy a new 4G smartphone which costs around Rs. 3000 to Rs. 4000.
To recap here are some of the
Key Specs and features of the JIO Phone:
2.4 Inch QVGA Display
1.2 GHz Dual Core Processor
512 MB RAM
Call History
SD Card Slot
Microphone and Speaker
4G VOLTE Connectivity
Special SOS message feature
Voice commands and Voice assistant
FM Radio
Video and Music Support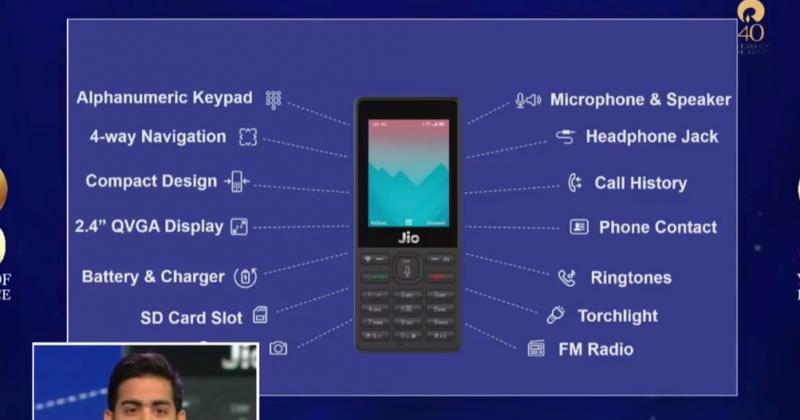 Check Out Our Latest Video and Subscribe to Candytech Channel!!!