Apple iPhone 8 and 8 Plus India Delivery Will Start From Today – 29th Sept 2017
Apple has officially started taking pre-orders for the latest iPhone 8 and 8 Plus smartphones in India. Almost all the e-commerce portals such as Amazon India, Flipkart, Jio.com are accepting pre-orders for both the smartphone.
The Apple iPhone 8 is priced at Rs. 64,000 for the 64 GB model and Rs. 77,000 for the 256 GB model. The iPhone 8 Plus costs Rs. 73,000 for the 64 GB model, and 86,000 for the 256 GB option.
As said earlier, most of the e-commerce sites in taking pre-orders of the iPhone 8 and 8 Plus.
So, you can head over to either Flipkart, Amazon India or Jio.com to pre-order any of the smartphones. Also, Reliance Jio is accepting pre-orders in its Reliance Digital retail stores, and some other third party sellers taking pre-orders as well.
Reliance Jio iPhone 8 Offer
For the first time in India, we are looking at an upgrade offer from a telecom operator. Reliance Jio has launched a dedicated offer for the new iPhones, where you will get flat 70% cashback when you upgrade your iPhone to a new one after one year.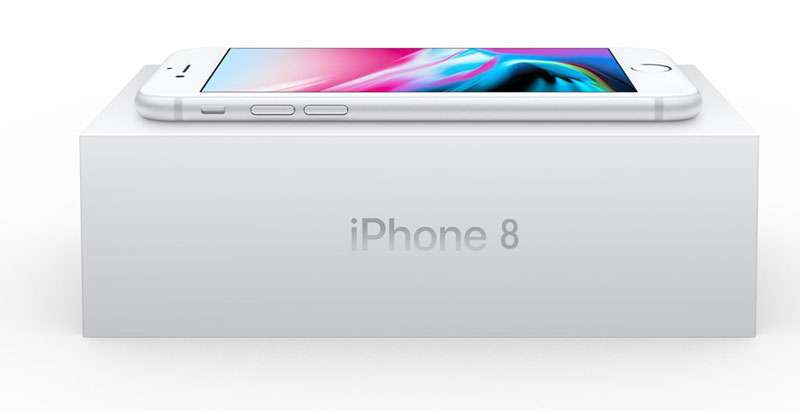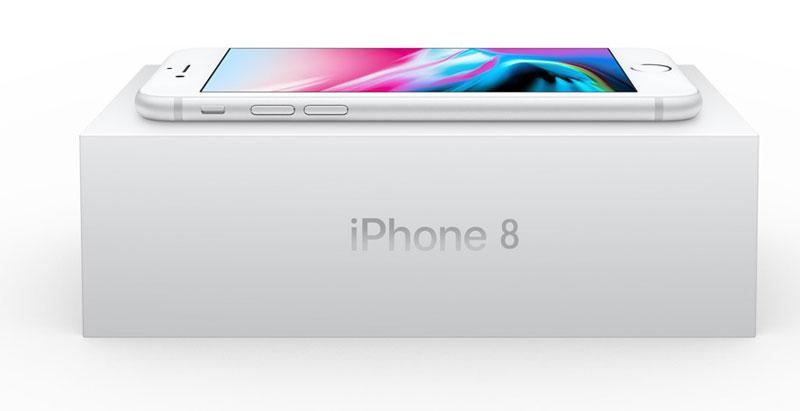 Also, the operator has launched a dedicated tariff of Rs. 799 which gives 3 GB data per day for 28 days. This tariff plan is available for both prepaid and postpaid customers of Reliance Jio.
Along with the Jio offer, Citi Bank is offering flat Rs. 10,000 cashback if you purchase the device with a Citi Bank credit card. The best way to get an iPhone 8 or 8 Plus is to head over to the nearest Reliance Digital store and purchase it with a Citi bank credit card.
However, the cashback will be processed within 90 days from the date of purchase. You can also pre-order an iPhone 8 or 8 Plus on MyJio application.
For the users who pre-booked the device online, the shipping will start on September 29, which is just a week away.
A low response for Apple iPhone 8 and 8 Plus in the global market?
Every year when Apple releases an iPhone, Apple stores across the globe will fill up with big queues. However, this year, that isn't the case. And in India also, there are decidedly fewer people excited about the iPhone 8 and 8 Plus.
iPhone 8 Launch in China, draws very less crowd
Several reports from international media claim that there's absolutely zero queues or less queue in front of major Apple stores in big countries.
Is this due to the delayed Apple iPhone X release? Probably yes. The Apple iPhone 8 and 8 Plus are marginal upgrades to Apple iPhone 7 and 7 Plus, which could be the reason why customers are not interested in purchasing them.
Whereas the Apple iPhone X is a massive upgrade in the iPhone history ever with an edge-to-edge screen, new iOS 11 tricks, Face ID feature, etc.
A recent report by KGI securities suggests that the iPhone X pre-orders can exceed 50 million units and could be one of the largest for the Cupertino giant. 
For the unknown, the iPhone X will start shipping from November 3 in almost all the countries where Apple sells the iPhones. The iPhone X is priced at Rs. 89,000 in India.
The Apple iPhone 8 is the Most Durable iPhone Ever
Some of the international YouTubers already got their hands, and one among them is Jerry Rig, who runs a YouTube channel named JerryRigEverything. I, he tests almost every popular smartphone's durability including scratch test, flame test, and bend test.
Previously, he is the one who opened the iPhone 6 Plus bend gate issue. And the latest Apple iPhone 8 went through his tests, and guess what, it passed all his tests and emerged victoriously. He also awarded that the iPhone 8 is the most durable iPhone ever, even though it has a glass back. 
Firstly, he tested the display scratches level, and the screen scratched at level 6, which is evident on any smartphone. After that, he checked the camera lens glass and LED flash, and guess what; Apple integrated both of them into the rear glass panel. The glass back is not prone to scratches with coins or keychains.
Apple did a great job in building the iPhone 8. The display is an LCD panel, meaning it will recover the pixels after a slight fire attack. Lastly, the iPhone did not flinge a bit in the bend test. Only a few smartphones sustain his bend test, and the iPhone 8 is one of them.
Related – iPhone 8 Plus Top Rated Camera Score (94) Says DxOMark
Check Out Our Latest Video and Subscribe to Candytech Channel!!!