iPhone X – The Best Ever iPhone
Yesterday was a big day for all Apple fans. The Apple event starting with words from Steve Jobs (whom I admire more than any other Tech leader), it was a touching moment.
Even Tim Cook's eyes were filled with tears when he inaugurated the new "Steve Jobs Theater" at the Apple Park which is set to open next year for employees.
Also, Read about the latest iPhone 11 and 11 Pro.
The event was grand, and 1000s of Tech journalist flocked the Apple Campus so did the famous Youtubers. Those like me who couldn't make it, stuck to the MacBook Pros or iPhones to watch it live.
Just by looking at the Steve Jobs theater and Apple Campus you can feel grandiose of Apple brand. How big they are and what they are capable of doing.
The Steve Jobs Theater was a dream of Steve Jobs. He would have loved to launch new products if he was alive. Moreover, He would have created all the hype and excitement for new iPhone that anything can have on this planet.
He was a magician of words. Steve used to describe products and share his charismatic persona and beliefs very passionately. The followers always felt that these are the greatest products Apple is making.
If you have read Walter Issacson's biography of Steve Jobs, you would understand how capable he was to create a reality distortion field.
iPhone X Launch
Coming to the yesterday's event, it was also full of energy and enthusiasm.
Apple Vice President Phil Shiller tried to do the same with the new iPhones – build hype and enthusiasm.
But when he shared the iPhone 8 and iPhone 8 plus, I was really worried, is that all Apple is going to bring to the table. How will they go against the Samsung Note 8 or the Lg V30?
Both the phones are just incremental updates, I wondered why they called it as iPhone 8 and 8 Plus? Why not the 7s and 7s Plus?
As I was lost in the thoughts, Apple announced something new and more revolutionary is going to launch. A new iPhone that is "Future of Smartphones" – The iPhone X.
First look at the new iPhone X and smile came back to Apple Fans and media folks sitting in the Steve Jobs Theater. Who were also dreading what if Apple just launch 2 phones? As they did last year.
What's New in the iPhone X
The iPhone X is an altogether new product, with the new 5.8 inches Full Screen Super Retina display with bezel-less top and bottom sides.
Moreover, it comes with an OLED panel with HDR. The display has a higher 2436 x 1125 pixel resolution at 458 ppi. The highest resolution and PPI on any Apple phone till date.
New Face Unlock Technology
Apple courageously removed the headphone jack last year, and this year they showed more courage to kill the Apple touch ID.
Nevertheless, iPhone X now comes with special gestures, you can swipe up from bottom to go back to home and do a half swipe to see the open Apps.
The fascinating thing about the iPhone X is its face id or the technology Apple is using to unlock the device. It takes help of an infra-red camera and the Dot projector which can't be fooled using the photograph of the person.
This a real first by Apple and is not available on any Android phone. You can fool Samsung S8 by using a photograph, however, it comes with a fingerprint scanner.
Better Cameras
Also, the iPhone X has advanced Dual camera system with 12 Megapixel lens, and both the lenses now come with Optical image stabilization.
The addition of OIS to the telephoto lens will help improve the performance of the Zoomed shots and even in the videos.
Animojis
The new Animoji looks more childish to me.You can create an animated emoji which imitate your face and records the sound. You can send it as a message to other iPhone users. Additionally, we have the AR support and new AR games would be coming to the iPhone X.
Faster Performance
The new Apple 6 Core 64 Bit A11 Bionic processor sounds more like the Sony Bionz technology to me but Apple says it is much faster compared to the A10 chipset used in the iPhone 7. There is never any doubt about the new iPhone performance and even with a lesser amount of Ram and Cores it can beat the fastest of Android phones.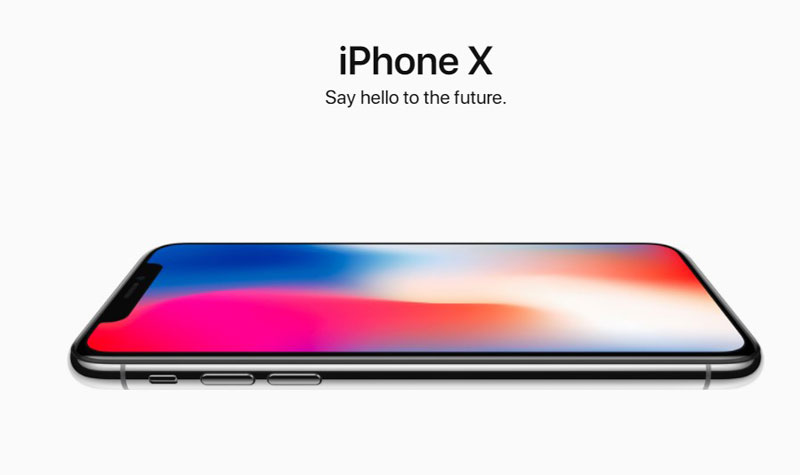 Buy Can I buy the iPhone X?
There is plenty of things to like in the new iPhone X but still, I am sure I can't afford it or to put it right I am not willing to spend that much money on a new phone.
It has a much better display and slightly better camera in comparison to the iPhone 7 plus.
I usually try to keep my budget close to 40 to 50k for a smartphone. But to buy the iPhone X, I may need to double my budget. If it would have been close to 65K to 70K still a lot of buyers like me would have stretched to get it.
A lot of Apple fans would have wanted the iPhone X to be more affordable. As they have been using the same design and displays since the iPhone 6 and even after 3 years there is still no option to upgrade.
Many Apple fans are still happy with the iPhone 6 or 6s and may not want to upgrade to the latest iPhone 8 as it offers a little increment in terms of experience.
Undoubtedly, the iPhone X is a tempting product from Apple, but too expensive for lot of fans to buy, including me. I will wait for the prices to drop…. 🙂
So What do you think of the new Apple iPhone X – Are you going to buy the iPhone X? Share your thoughts in the comments below…..
More From Candytech