Comparison of Jio Phone Vs Airtel Vs Vodafone The Cheap 4G Phone Battle
Following the launch of Reliance Jio Phone, most of the telecom operators are partnering up with the mobile phone manufacturers to bring 4G smartphones or 4G feature phones. Earlier we have come across BSNL and Micromax partnership who together launched Micromax Bharat 1 which is a 4G feature phone.
Even Bharti Airtel collaborated with Karbonn to launch Airtel Karbonn A40 Indian. Recently, Vodafone India has joined this club by launching Vodafone itel A20 in partnership with Itel Mobile. Having said that, let's make a quick comparison between Vodafone's, Airtel's, and Reliance's phones.
Specifications – Jio Phone, Airtel Karbon A40, Vodafone Itel A20
Both the Airtel Karbonn A40 Indian and the Vodafone Itel A20 feature a 4.0-inch WVGA touchscreen display with a screen resolution of 480 x 800 pixels. The Reliance Jio Phone, on the other hand, comes with a 2.3-inch QVGA display. Running Android 7.0 Nougat out of the box, both Airtel and Vodafone smartphones pack a 1.3GHz quad-core processor, 1GB RAM, and 8GB internal storage. There is also an expandability option up to 32GB via a microSD card.
Coming to Reliance Jio Phone, it runs KaiOS and comes with 512MB RAM and 4 GB internal storage, and a 2,000mAh battery. Sadly, Jio phone doesn't support essential apps such as Whatsapp, YouTube, Hike, etc., while the other two phones support all the popular apps as they are powered by Android.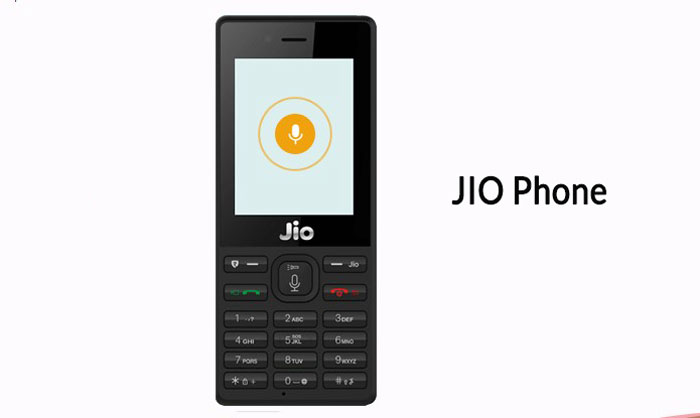 Being dual-SIM phones, both Airtel Karbonn A40 Indian and Vodafone itel A20 will support any type of networks like 2G, 3G, and 4G. In contrast, Reliance Jio phone is a single SIM variant and supports only 4G. Optics-wise, all the three devices bear a 2-megapixel camera on the rear and a 0.3-megapixel shooter up front.
| | | | |
| --- | --- | --- | --- |
| Key Specs  | Karbon A40 | Itel A20 | JIO Phone |
| Display | 4.0-inch WVGA | 4.0-inch WVGA | 2.4 Inch QVGA |
| Resolution | 480*800 | 480*800 | 320*240 |
| Processor | Quad Core 1.3 GHz. | Quad Core 1.3 GHz. | Dual Core 1.2 GHz. |
| RAM | 1 GB | 1 GB | 512 MB |
| Internal Storage | 8 GB | 8 GB | 4 GB |
| Micro-sd support | 32 GB | 32 GB | 128 GB |
| OS | Android Nougat | Android Nougat | Kai OS |
| Rear Camera | 2 MP | 2 MP | 2 MP |
| Front Camera | 0.3 MP | 0.3 MP | 0.3 MP |
| Battery Capacity | 1400 mAH. | 1700 mAH. | 2000 mAH. |
| Dual Sim | Yes | Yes | No |
| 4G VOLTE | Yes | Yes | Yes |
| MRP | Rs. 2899. | Rs 3690. | Rs. 1500. |
| Effective Price | Rs. 1399 | Rs1590 | Free |
Also, all the three phones support 22 Indian languages.
Pricing and Cashback Options
The Reliance Jio phone will cost you Rs. 1,500 initially and the company will refund you the whole amount after 36 months. However, you have to recharge your handset every month with Rs. 153 plan to get your money back.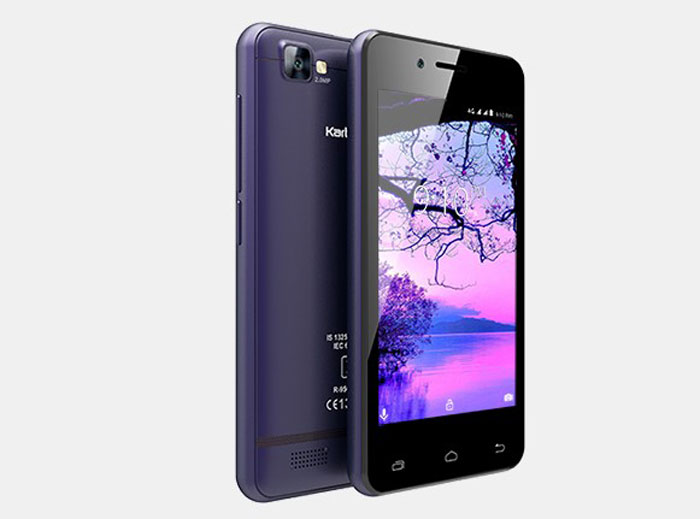 Packing a 1,700mAh battery, Vodafone Itel A20's effective price is Rs. 1,590, nevertheless, you have to pay Rs. 3,690 up front to acquire the device. Buyers need to stick to Vodafone network and the device for three years and also should recharge with at least Rs. 150 per month for three years.
At the end of the 18-month span, Vodafone will refund you Rs. 900 and after another 18 months you will receive the rest Rs. 1,200. However, the refund will come to the Vodafone m-paisa wallet.
Powered by a 1,400mAh battery, Airtel Karbonn A40 Indian will cost Rs. 2,899 initially, but its effective price is Rs. 1,399.
And the company will pay you back Rs. 1,500 in the form of cashback after 36 months. Just like in the case of Vodafone, you have to recharge with at least Rs. 169 per month for 36 months to get your money back.
Important Note
As discussed earlier, both the dual-SIM phones will support other networks in the secondary SIM slot while the single-SIM JioPhone supports only Jio network. Furthermore, in case of Jio, you need to give back your handset to claim cashback, but the other two companies will let you keep your device.
Also, Read: