There are several smartphones which launch in India every day, week and month. Here are some of the top smartphones launched in India recently.
The article gives information about the latest smartphones launched in 2017 in India. We have listed the smartphones in chronological order which are launched and are available for purchase in India. Most of these devices are available on Amazon or Flipkart online and can also be purchased offline from physical retail stores.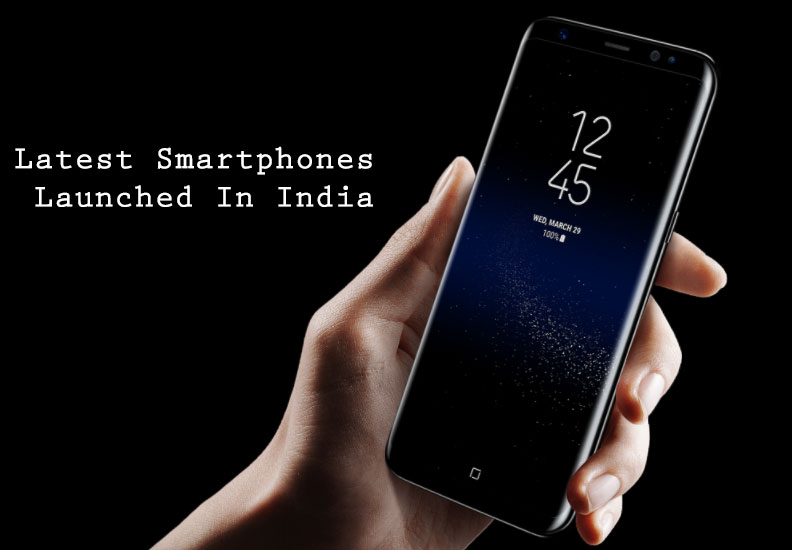 The smartphones in this list are updated daily, weekly and monthly whenever a new smartphone is launched in India. We have not included the smartphones which are launched either in China or other countries.
Let's begin with the recently launched ZTE Nubia M2 Lite.
ZTE Nubia M2 Lite (Launched on 08 May 2017)
Price Rs. 13,999
After releasing the flagship Nubia Z11 and entry-level Blade A2 Plus, ZTE has launched a Selfie smartphone – Nubia M2 Lite priced at Rs 13,999.
It features MediaTek 6750T processor coupled with 4GB of RAM. There's a 5.5 inch 720p HD display with 2.5D curved glass on top. Powering the phone is a 3000mAh battery pack. It may sound decent, but it has a trick up its sleeve like no other smartphone out there.
The company claims, their all new NeoPower 2.5 suit is capable of improving the battery life in 118 different features inbuilt. Now that's a huge claim to satisfy and also allure the potential consumers.
Key Specs for the ZTE Nubia M2 Lite
Screen- 5.5 inch
Quality- 720p HD IPS LCD
Processor- MediaTek 6750T
RAM- 4GB
Storage- 32 GB, expandable upto 128GB
Camera- 13 MP rear and 16 MP front Selfie Camera
Battery- 3000 mAh
OS- Android Marshmallow
4G LTE and VOLTE support- YES
Connectivity- 4G/WiFi/Bluetooth
Fingerprint scanner- YES
Pros- Great Build, Above average camera, fingerprint scanner
Cons- HD display, still on Android M, Avg Processor.
Check Latest Price for ZTE Nubia M2 Lite.
Note – Another major launch was Vivo V5s – We will add the selfie smartphone Vivo V5s to the list soon – it is launched on 6th May 2017.
SRT.Phone ( Launched on 27 April 2017)
Price Rs 12,999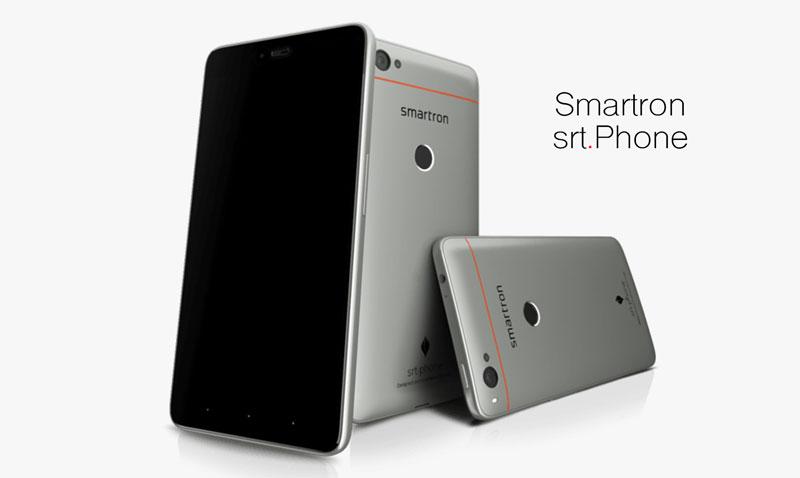 Latest Smartphones Launched In India April 2017 – Smartron is an Indian company wanting to compete in the market which is now dominated by Chinese OEMs in budget smartphone space.
Their all new SRT.Phone stands for Sachin Ramesh Tendulkar Phone, who's also an investor in the company.
It has faster Qualcomm Snapdragon 652 SOC coupled with 4 GB of RAM. Mobile sports a 5.5 inch 1080p FHD display with 2.5D curved glass on top. While the back flaunts a 13 MP rear sensor with a fingerprint scanner placed below.
The device is driven by a 3000mAh battery which supports Qualcomm Quick Charge 2.0 as well. All this is available at a price tag of Rs 12,999 for 32GB variant and Rs 13,999 for the 64 GB variant.
The key highlight being the near stock experience it offers with Android v7.0 Nougat out of the box. The company also claims of giving the monthly patches on time along with future update cycle of full 2yrs.
Key Specs for SRT.Phone
Screen- 5.5 inch
Quality- FHD IPS LCD
Processor- Qualcomm Snapdragon 652
RAM- 4GB
Storage- 32GB/64GB
Camera- 13 MP rear and 5 MP front
Battery- 3000mAh
OS- Android Nougat 7.0
4G support- YES
Connectivity- 4G/WiFi/Bluetooth
Fingerprint scanner- YES
Pros- Android N, stock experience, fingerprint sensor, good display
Cons- Plastic body, bland look, average camera.
Samsung On Nxt 64 GB (Launched on 27-April-2017)
Price Rs 16,900
Samsung launches a lot of phones, the On Nxt was released back in Oct 2016 had now has seen a refresh with a minor change. It now offers 64 GB of internal storage.
Everything else including the design remains the same. Samsung On Nxt sports the same metallic back with minimal design overall. The front houses a 5.5-inch FHD display with 2.5D curved glass on top.
There's also a fingerprint sensor embedded under the home button. The price has also slightly increased from 15,900 to Rs 16,900.
Key Specs for the Samsung Galaxy On Nxt
Screen- 5.5 inch
Quality- FHD IPS LCD. display
Processor- Exynos 7870
RAM- 3GB/4GB
Storage- 32GB, expandable upto 256GB
Camera- 13MP rear and 8MP front
Battery- 3300mAh
OS- Android M
4G support- YES
Connectivity- 4G/WiFi/Bluetooth
Fingerprint scanner- YES
Pros- Samsung brand, Good Camera, Large Storage
Cons- Average processor, no fast charging
LG G6 (Launched on 24 April 2017)
Price Rs. 51999
LG has left making modular phones this year and it's back on track into mastering the basics. LG G6 comes with an incredible 5.7-inch QHD display in the nutshell, which is smaller than most of the 5.5-inch mobiles.
It's packed with the fastest processor but from 2016. The phone runs on Snapdragon 821 SOC (instead of SD 835) with 4GB of RAM. It features expandable storage option with 32 GB of internal storage. Also an IP57 rating for dust and water resistance.
Its main highlight after the "Full Vision" display as quoted by LG and the incredible Dual 13 MP + 13 MP rear cameras.
Powering the phone is a 3300mAh battery with Quick Charging 3.0 and in the US it also supports wireless charging.
Pros- Great display, Great design, Excellent camera, Super fast performance
Cons- Glass body, No wireless charging in India
Another launch was for the Huawei Honor Bee 2 (not a major launch) on 21st April 2017 and the smartphone is priced at Rs. 7499.
Price Rs 57,900
Samsung has up their game every single year after the Samsung S5. The new Samsung S8 is the milestone launch from Samsung which quietens the critics and lot of Apple loyalists.
The S8 with it's "Infinity Display" confirms the future of smartphones to be bright and bezel-less. It seems they've used every inch possible in order to make it irresistible.
It packs in the latest and the greatest, Snapdragon 835 coupled with 4 GB of RAM. Samsung has bumped up the base storage and now comes with 64 GB of storage option. It can be expanded upto 256 GB for users wanting to activate the "Beast Mode".
Along with great optics, it also flaunts fancy features like "Iris scanner", "Face recognition" as well. Apart from this, it's still IP68 certified and has fast wireless charging capability.
Pros- Best at everything
Cons- Fingerprint scanner placement
So that's All about the top new phones launched in India.
Also, Explore – 
12 Fantastic Smartphones For Rs 25000.
10 Best Phones With Good Camera and 4G Under 15000.
Check Out Our Latest Video and Subscribe to Candytech Channel!!!