Lenovo unveiled the latest Moto smartphones at the Lenovo Tech World event in San Francisco with 2 variants; Moto Z and Moto Z Force.
The Moto Z and the Moto Z Force come with top of the line hardware specs and Modular design.
HTC took a safe approach with obvious specs and great build quality and Samsung improved their design with the S7 and S7 edge , LG and  Lenovo have jumped to non-conventional modular approach.
LG might have come up with a modular phone first this year but Lenovo has taken "Modularity" to a whole new level. The Magical "16 Magnetic Points" have played a big role and probably the most important role in this whole presentation. The major advantage of Mods is they can be changed easily without removing the battery or switching off the phone.
Lenovo's CEO Yang Yuanqing and Actor "Ashton Kutcher" revealed the Moto Z and Moto Z Force along with MotoMods.
Moto Z
The Moto Z is a flagship with best specifications for 2016 and also is the "World's Thinnest Premium Smartphone" with just 5.2 mm thickness.
Lenovo has ditched the 3.5 mm jack to make the smartphone this thin and will use the USB-Type C port for listening to music, an approach which is also used by LeEco in the recently launched LE Max 2 and LE 2.
The phone has 5.5 inch QHD AMOLED display and has all metal build. It has 13 MP rear camera, dual LED flash with OIS and laser autofocus  and a 5 MP front camera along with a dedicated front flash.
The looks are quite similar to this year's Moto G4 Plus and comes with a similar square fingerprint scanner.
The Moto Z is powered by the Qualcomm Snapdragon 820 chipset with 4 GB RAM and 2600 mAh battery.
The smartphone comes with 32 GB / 64 GB of storage space.
All though the company states that it will get "30 hours" of battery life with a single charge and will charge quickly and give 8 hrs of battery life in just 15min; with the help of Turbo Charging.
The Smartphone will be available only with Verizon and in US this summer and later in September both the smartphone will launch in India and other countries.
Going with a single operator and that too in one country don't look like a global launch and delaying it for so many months will be again not very fruitful for Lenovo, hope good sense prevail and they change the current stance.
MOTO Z FORCE
Moto Z Force comes with similar specs like the Moto Z but comes with a rugged design. It sports a Shatter Shield Display which would prevent the screen from breaking and can withstand falls and wear – tear.
The Moto Z Force comes with 5.5 inch Quad HD display and 535 PPI to offer incredible experience to the users. It is also powered by the Qualcomm Snapdragon 820 processor and Adreno 530 GPU along with 4 GB of ram.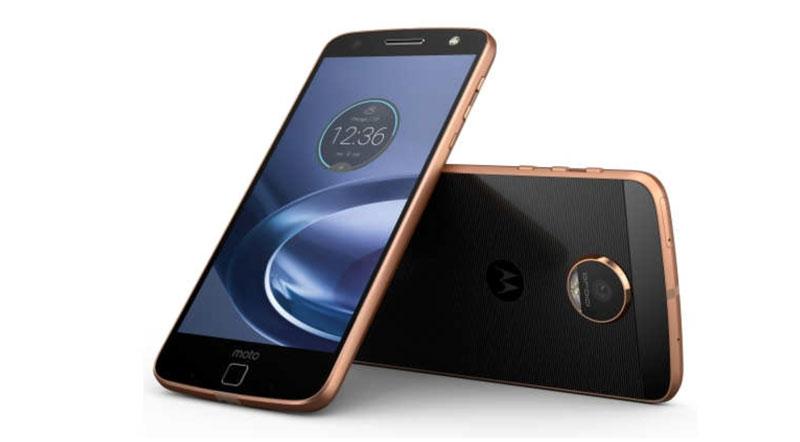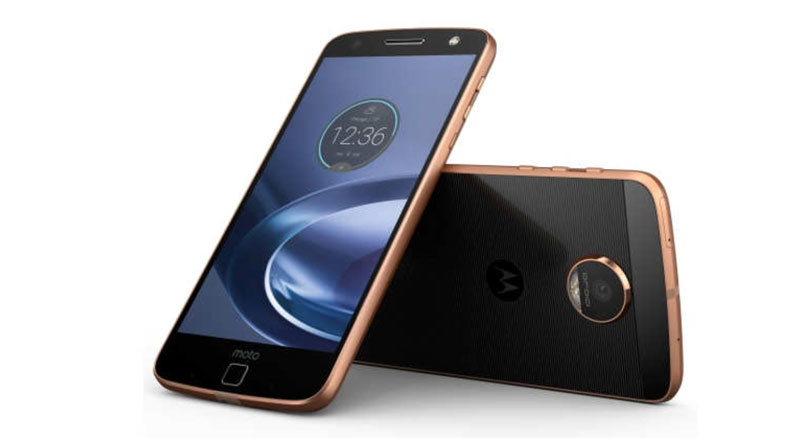 Also the phone sports a 21 MP rear camera along with Laser Autofocus and OIS and 8Mp front camera with front flash. The phone is a tad thicker at 7 mm but is still thinner compared to the competition and packs a massive 3500 mAh battery and gives 40hrs of battery life with single charge.
The phone charges very quickly and gives 15 hrs of battery life with only 15 min of charge with the help of Turbo Charging.
Both the phone comes with similar  fingerprint scanner along with the magnetic points at the back like the Moto Z.
The smartphone sports USB type-C port at the bottom and come with Android 6.0.1 out of the box.
Since it is Motorola and offers near stock Android experience, one can expect a fast update to Android N soon! 
MOTO MODS
Specs and hardware aside the major addition to the Moto phones are the  custom Moto Mods.
 Moto Insta-Share Projector which can easily deliver a 70-inch projector experience. JBL SoundBoost to enhance the sound output and fill the room with great output. And the Moto Shells to make them look great.
Lenovo showcased the Power Pack which would provide 22 hrs of extra battery life. Lenovo also unveiled Style Shells/Mods with various fabrics and premium quality.
All the Mods are unique and are more convenient than LG G5 Friends as we don't have to remove the battery or switch off the phone to use them, they can be simply attached at the back using a magnetic connector. 
Pricing of the phones and Mods are yet to be disclosed, but they have declared that it'll be Verizon exclusive in USA and will be available This Summer. Availability of the products globally will be in September and the Mods will be released along with the Flagships of Motorola!
Lenovo has surely created a buzz in the market with off beat products along with their Project Tango; Phab 2 series and foldable phones and tablets. 
Lenovo Phab 2 PRO (Google Project Tango) And Foldable Smartphone
Force Touch 6 GB Ram Smartphone – ZTE AXON 7 Premium
LE 2 launched on Flipkart Price Rs 11999 (Sale Starts July)
Related Posts From Candytech