In this post, we will do a quick comparison of Oneplus Band Vs Mi Band 5 Vs Honor Band 5 Vs Mi Band 4 and find out which offers more bang for the buck and has more useful features.
Xiaomi is one of the leading fitness band sellers in India and thanks to the feature-rich affordable health bands there are millions who are able to improve their fitness.
The company is now looking to expand its product portfolio with the launch of Mi Band 5 in India after launching Xiaomi Mi Band 4 a couple of months back.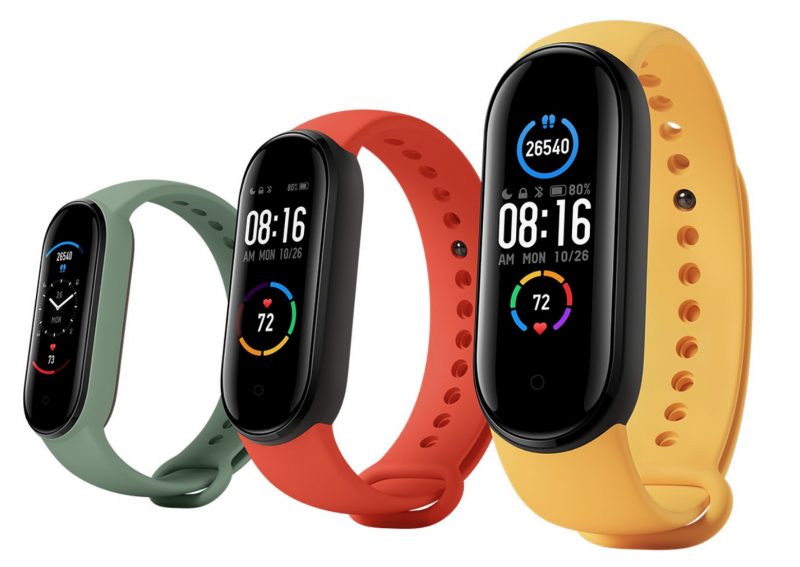 On the other hand, we have Huawei the biggest mobile company from China that also offers one of the most sophisticated fitness bands that too at an affordable price.
Oneplus is a popular smartphone manufacturer and has now forayed into making fitness bands by launching its first fitness tracker in Jan 2021.
Let's look at some of the Highlight Features for the Oneplus Band, Mi Band 5, Mi Band 4, and the Huawei Band 5.
I also wrote a detailed article on – 10 Best Fitness Bands in India (2021) – Improve Your Health Now
Mi Band 5 Vs Mi Band 4 Vs Huawei Band 5 Vs Oneplus Band
Mi Band 5
 It is worth mentioning that the Mi band 5 is equipped with a 1.1 inch AMOLED display. Users will find 11 varying sports modes with stunning features like period cycle tracking and REM sleep support, among others.
The recently launched device claims to offer up to 14 days of battery life. Also, it showcases over 100 new animated watch faces.
Meanwhile, the Personal Activity intelligence also known as PIA Activity Index, assists users track and comprehend their fitness activity at a better level.
Mi Band 4
When it comes to Mi Band 4, it sports a 0.95 inch colored OLED display. It offers users 77 colorful watch faces. The smart band is equipped with six sports modes. 
The Xiaomi Mi Band 5 is yet to launch in India and it is likely to launch in early October 2020.
One of the most striking features of the Band 5 remains the 1.1 inch AMOLED display that is bigger than the 0.95 inch OLED screen on Mi Band 4.
The other noticeable features on Mi Band 5 are women's health mode, advanced sleep monitoring system, and magnetic charging. 
Additionally, the display of Mi Band 5 and Mi Band 4 offers a 2.5D glass protection along with a built-in microphone to allow voice commands.
Both bands also offer water resistance up to 50 meters and can recognize several swimming strokes with effortless ease. 
If you are keen to track sleeping patterns, Mi Band 5 will provide you with a better sleep monitoring system that now boasts REM detection.
Meanwhile, Mi Band 4 also showcases 24-hour sleep detection sans REM detection support. The fitness trackers by the leading giant Xiaomi provide users 24-hour heart rate monitoring. 
Honor Band 5
When it comes to Honor Band 5, we can call it simple yet efficient.
You will find the screen slightly smaller on Honor Band 5. The device is light in weight and you will get a bright AMOLED display (0.95 inches) that you will find smooth to read and navigate.
As it offers a small screen, the number of things that you may explore on the tracker itself will remain limited to some extent. And, you will be required to open the matching Huawei Health app to finish some specific tasks.
You will discover that you will be able to keep things comparatively simple with Honor Band 5 when compared with Mi Band 4 and Mi Band 5.
In case of stress tracking, women's health monitoring, and breathing exercises are not significant to you, you may not become a big fan of Xiaomi Mi Band 5. You will find several eye-catching features in Honor Band 5.
Honor Band 5 has got heart-rate monitoring, sleep tracking, several sports modes, and spo2 tracking that can measure your blood oxygen saturation levels with ease.
The stand-out feature for the Honor Band 5 is the SPO2 monitor that is useful to track the amount of oxygen level in your blood. It is also recommended to monitor it for patients with Coronavirus symptoms.
Further, it can track several different sports activities. 
A few of the spots modes may include indoor/outdoor running, swimming, rowing, and indoor/outdoor cycling, among others. You will get 14 days of battery life when you buy the fitness band along with 5 ATM of water resistance. 
One Plus Band:
One Plus – A new brand to join the wearables has launched an affordable fitness band in the market with heart rate monitoring, SpO2 sensor, color display, long-lasting battery backup, and multiple sports modes.
The device is available in three color options – Black, Navy Blue, and Tangerine Gray with interior orange shading.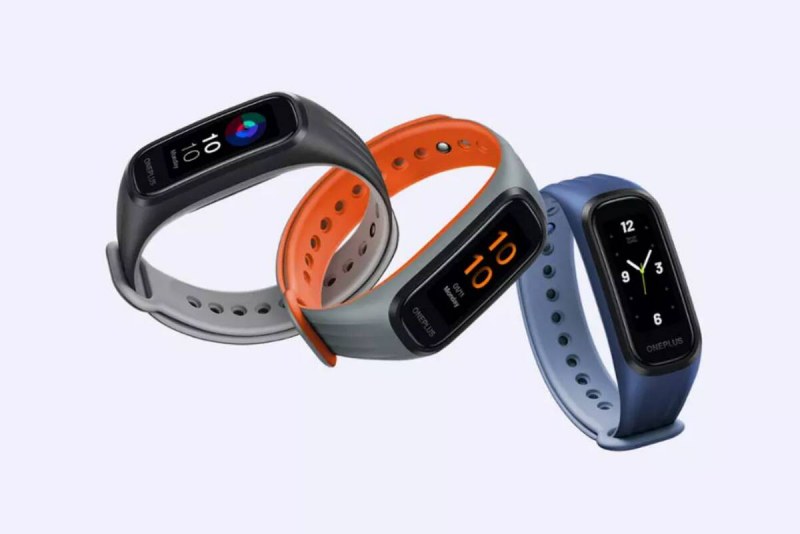 The latest One Plus fitness band comes with 1.1 inches AMOLED color display (126 * 294 pixels resolution) – with touch controls. It does not contain any dynamic buttons.  
The considerably lightweight band measures 22.6 grams – the tracker measures 10.3 g while the rubber band marks 12.3 g.  
The modes – the band has 12 exercise modes and offers free coaching for all the non-listed activities. The other features include a heart rate monitor, sleep tracker, and SpO2 (blood oxygen saturation levels).  
All the data can be tracked by the new One Plus health app – you can download it from the Google play store. 
The fitness band comes with 5 ATM water resistance. It can be connected to any Android (6.0 and above)phones with Bluetooth 5.0 connectivity.
It has 37 watch faces, which can be customized according to your mood and clothes.
The company did not disclose the details of the battery. However, it claims that the battery will last about 14 days on a single charge. Naturally, it will depend on the usage of various features.
You can have control of your music playbacks and a remote camera shutter. It will allow you to enjoy Zen Mode synchronization – but for that, you will need a One Plus phone.
Major cons for the Oneplus band are – not very accurate sleep tracking and it comes with an older design that requires you to remove the band from the strap to charge. Unlike the Mi Band 5 that comes with a charger that doesn't require removing the band.
The pricing – The newly launched One Plus fitness band enters the market with a reduced price tag of INR 2,499, while the original price is INR 2,799. The extra band will cost INR 399. 

Buy from Amazon
Conclusion – Which is Better Honor Band 5 or Mi Band 5
The Mi Band 5 is the latest addition and comes with several features for users. It has a large colorful display, curved design; the fitness tracker provides stress monitoring with directed breathing exercises. The Mi Band 5 and Mi Band 4 lacks the SPO2 tracker that is present on both Oneplus and Honor band. 
Honor 5 has emerged quite affordable and manages to offer several useful features. You will receive 10 sports modes along with heart-rate & SPO2 monitoring. 
Meanwhile, Xiaomi has offered improvements when it comes to the brightness front. The latest Mi Band 5 offers 450 nits of brightness compared to the 400 nits available in its predecessor Mi Band 4.
You can skip the Mi Band 4 and can choose from the rest 3. If Spo2 is important then OnePlus and Honor Band are good. I have used the Mi Band 5 and it is quite accurate and easy to use.
Oneplus Band is new to the market but is promising and considering the brand is known to make one of the best software experiences we think it will get better with time.
Here is the comparison table for the Honor Band 5 vs Xiaomi Mi Band 4 vs Xiaomi Mi Band 5 VS Oneplus Band for your consideration: 
Comparison
Honor Band 5
Mi Band 4
Xiaomi Mi Band 5
Oneplus Band
General Features
Color
Olive Green, Navy, Pink, Black
Black color
Black, Red, Yellow, and green
Black, Blue, Grey
Appropriate for
Unisex
Unisex
Unisex
Unisex
Material
Silicone
Thermoplastic
Thermoplastic
Thermoplastic
Suitable for
Health, lifestyle
Health and lifestyle
Health and lifestyle
Health and lifestyle
Music Control
Yes
Yes
Yes
Yes
Shape surface
Rectangular, flat
Curved Design
Curved Design
Curved Design
Display and Battery features
Display type
AMOLED
AMOLED
AMOLED
AMOLED
Display Size
0.95 Inch
.90 Inch
1.1 Inch
1.1 Inch
Battery Life
14 Days
20 days
14 Days
14 Days
Display Resolution
240 x 120 Pixels
120 x 240 RGB
126×294 pixel resolution
126×294 pixel resolution
Battery Type
Lithium-Ion (Li-ion)
Lithium-Ion (Li-ion)
Lithium-ion polymer
Lithium-ion polymer
Charge time hours
100 minutes
2 hours
2 hours
2 hours
Battery capacity (mAh)
100 mAH
135 mAH
125 mah
100 mAH
Performance features
Shock resistant
Yes
Yes
Yes
Yes
Water-resistant depth (in meters)
50
50
50
50
Connectivity Features
Wi-Fi Enabled
No
Not available
NA
NA
Bluetooth Version
v4.2
V5.0
V5.0
V5.0
Compatible devices
Android, iPhone
Android, iPhone
Android, iPhone
Android, iPhone
Activity tracking features
Alarms
Yes
Yes
Yes
Yes
Distance covered
Yes
Yes
Yes
Yes
Heart Rate tracker
Yes
Yes
Yes
Yes
Phone Notifications
Yes
Yes
Yes
Yes
Reminders
Yes
No
Yes
Yes
Sleep tracking
Yes
Yes
Yes
Yes
SPO2 tracker
Yes
Yes
Yes
Yes
Step Counter
Yes
Yes
Yes
Yes
Women Health Tracking
No
NO
Yes
Yes
Workout Modes
10
6
11
12
Weight
22.7 grams
22.1 grams
22.9 grams
22 grams
Price
Rs 2,199
Rs 2,298
Rs. 2499
Rs. 2499
So, that's all from my side, do let me in the comments if you have any queries. 
Also, if you want to upgrade to a smartwatch or want to explore more top fitness band can check the below articles: