Deciding between the best smartphones is a mind-boggling task, I can totally understand how indecisive a person is just before purchase. Android smartphones are a raze in India and 2014 was the game-changing year in the Mobile world. What users experienced with the expensive iPhone a few years back is now in reach of common man. A few years back iPhone was an aspirational touch smartphone and was for filthy rich folks, even it is now.
Update 13/Jan/2015 – Micromax Yureka Yu sale will start on Amazon India on 13th Jan 2015 at 2.00 pm Indian Standard time. 
Android came and became poor man's "Apple of the Eye." With hundreds of smartphones available it is no more a simple choice to choose your 24*7 mate.
We would be looking in this article at Micromax's Yureka and two other highest selling warriors from Motorola and Asus to suggest the best smartphone as per your need.
Before we analyze the three models, I would like to add; we have pitched the 16 GB version of all three smartphones to keep parity as most other Specs are comparable. The price of Micromax Yureka is lower compared to other two, but we will benchmark these to see if the newly launched Micromax Yureka able to match up to comparably expensive Moto and Asus ZenPhone 5.
You can also compare them with the 8 Gb version of Zenphone and Moto G 2nd Gen.
First The important Stuff That Matters – Specs Comparison (Micromax Yureka Vs. Moto G Gen 2 Vs. Asus Zenphone 5) 
Brand
Motorola G 2nd Gen XT 1068.
Asus Zenphone 5 A501CG
Micromax Yureka – Play God 
SIM Type
Dual Sim, GSM + GSM
Dual Sim, GSM + GSM
Dual Micro SIM, Dual Standby (GSM + WCDMA).
Flash
LED
LED
LED
Secondary Camera
Yes, 2 Megapixel
Yes, 2 Megapixel

  5-Megapixel fixed-focus camera.

Primary Camera
Yes, 8 Megapixel
Yes, 8 Megapixel, Auto Focus
 

13-megapixel Sony Exmor CMOS sensor rear autofocus camera with an f/2.2 aperture and flash.

Weight
149 g
145 g
155 g
Display Resolution

HD, 1280×720 Pixels, 294ppi

HD, 1280 x 720 Pixels, 294 ppi

1280*720 – 267 PPI
Type
IPS LCD
5 Inches inch IPS display
 5.5 inch IPS LCD.
Screen Size
5 Inches
5 inch
5.5 inch
Battery capacity
2070 mAh
Lithium, 2110 mAh

Lithium-Ion, 2500 mAH.

Expandable Memory
microSD, upto 32 GB
microSD, upto 64 GB
microSD, upto 32 GB
Memory RAM
1 GB RAM
2 GB RAM
2GB RAM
Internal
16 GB
16 GB
16 GB
GPU
Adreno 305, 450 MHz Single Core
PowerVR SGX544MP2
  

Adreno 405 GPU .

OS
Android v4.4.4 (KitKat)
Android v4.3 (Jelly Bean), Upgradable to v4.4 (KitKat)
Android v4.4.4 (KitKat) moded with Cyanogen MOD
OS upgradable

Android Lollipop confirmed

Lollipop no confirmation
Android Lollipop most Likely
Processor
1.2 Qualcomm Snapdragon 400, Quad Core
 Dual-core 2 GHz (Z2580)/ 1.6 GHz (Z2560)

1.5 GHz Quad Core + 1GHz Quad Core (Both Cortex-A53) Octa Core Qualcomm Snapdragon 615 64-Bit Processor.

3G/4G
3G
3G

3G & 4G LTE

Price
Rs. 12,999
Rs. 12,999

Rs. 9,000
I have highlighted in green the Specs that stand out for each smartphone. You can review the same critically. There are a lot of green highlights on the Micromax Yureka Column.
While Moto G 2nd Gen and Asus Zenphone 5 are the best seller smartphones that are available, Micromax Yureka is a worthy contender.
Moto G 2nd Gen
It scores high on the beautiful design and looks, early Android Lollipop update, and stock Android experience. The user experience is very good with Moto G, with Android Lollipop update already rolling out. The material design of Android Lollipop is a good upgrade from KitKat or Jelly Bean. Ultimately what you see on the screen matters more, than what is under the hood.
Asus ZenPhone 5
It has a good camera, 2 GB Ram for multitasking, expandable storage up to 64 GB for storing plenty of movies and whatever you wish to store and don't tell anyone. The Camera quality is also good on Asus Zenphone 5 and very similar to the Moto G 2nd Gen. The camera is decent for the price but cannot match some of the high-end devices with same 8 MP camera, for instance, a Nexus 5.
Micromax Yureka
It is the new raze in sub 10k segment; Cyanogen created the biggest controversy we saw so far in 2014 in mobile devices space. With legal tussles for the  Cyanogen software, & exclusive contract with Micromax in India, it has the Oomph factor that you are looking for your next smartphone.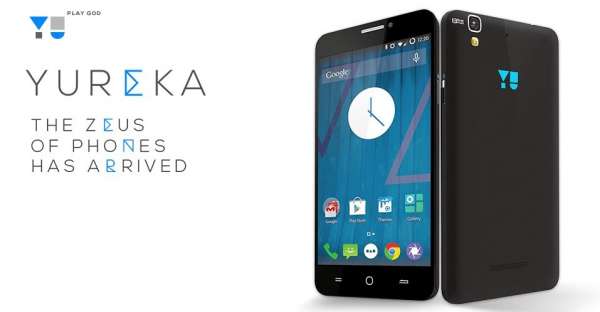 Talking about the hardware it scores very high on my value for money scale, the 64 Bit processor – Snapdragon 615 is very capable and runs cooler and highly battery efficient. The smartphone can make your Youtube or any other tube you like to watch stream faster than ever before with the 4G support. If you like downloading files from torrent sites or other sites, you will get a boost in download speed with the 4G network. The 2GB RAM is good for multi-tasking and will help you surf internet, listen to music and Facebook, WhatsApp all at the same time.
Yu Yureka : For real cheap price of Rs. 9,000 it is a steal deal however Moto G Gen 2 offers a far superior user experience compared  to the Yu Yureka.

Moto G 2 has a beautiful design built quality and Android Lollipop runs flawless on the Moto G Gen 2.

Asus Zenphone has the better camera compared to both Yureka and Moto G2 which offsets its other shortcomings. 
It is an excellent option to look for a budget under Rs. 10,000. The Yureka has raised the bar for the smartphone companies to come up with cheaper better smartphones in 2015.
My advice will be to wait out and but it once you can go through some more user reviews after extended usage. If you are like me and want to grab the latest and greatest gadgets before anyone else you have my blessings.
Check Out Our Latest Video and Subscribe to Candytech Channel!!!