The new Need for Speed Game is announced by EA's (Electronic Arts) subsidiary Ghost Games yesterday. Ghost Games also developed the Need for Speed Rivals which got released in 2013 , the Swedon based developer, did not launched any new need for speed game in 2014.
The new Need for Speed game will be known as only "Need for Speed".  As per the Game developer they are looking at Rebooting the series and want to bring fresh content to the game and make it more interesting than the previous series.
The new game will release on PC, XBOX One , PS4 and expected to come in Autumn(September or October 2015). The game play is expected to release as early as 15 June 2015 and we will be able to get more details about the game next month.
The game developer has released a 34 second trailer which shows stunning graphics and is life like illegal racing.The trailer shows bunch of illegal nocturnal racers driving sports exotics, while cops starting the chase on them.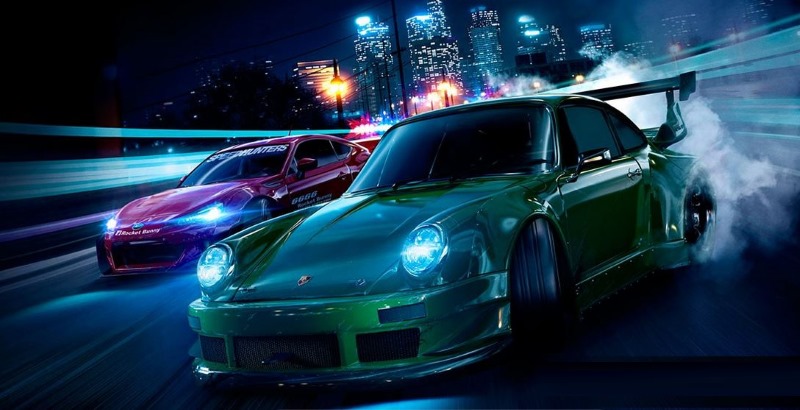 Electronic Art claims the footage is an in game scene and not a cinematographic trailer.
You can watch the game trailer:

What Developer Has to Say About the New Game!  
The Ghost Games – General manager Marcus Nilsson,said in an interview that " The car racing genre is now way more competitive than it was 10 years ago" Need for speed sold a lot more copies of games at that point of time.  We have a great brand name and we look forward to lot's of upside for the Need for Speed series.
There are new competing games like Forza Horizon 2,  Project cars,  The Crew and Drive club for gamers to choose.
What We Expect from Need for Speed 2015!
I have played the need for speed right from the original Need for Speed 1 and Need for Speed 2.  Need for speed 3 was vastly improved compared to the first 2 games in terms of graphics.
I am one of the biggest fans for Need for Speed Series and played almost all games starting from the original Need for Speed.
Need for Speed 4 – High Stakes is one of the best games that Need for Speed series had.  The Game was legendary, with excellent graphics, damage and realism. Realism and AI was phenomenal in the game.  You need to be inch perfect and it pushed you to limits, real racers will know it.
The Need for Speed Porche(Unleashed) – Factory driver was outstanding and took a leap forward in terms of story, tasks , graphics and gameplay. It was so much fun back them, the game developers thought of Gamers and what best they can bring to the new title, unfortunately now the sales charts and money is more important.
The Need for Speed Underground was a big step and brought superb graphics and gameplay to the series. The Need for speed most wanted 2005 was good and offered good customizations and a strong story line.
Need for Speed 2012 was good but had the realism missing even the online matches were stupid chasing opponents to  a point and whole gameplay experience was may be good for 10-14 years kids.
Need for Speed Rivals had nothing new and didn't attracted many hardcore race gaming fans.
The Need for Speed for 2015, need to bring back the realism, customization, the better improved car physics and car control with some stunning graphics to make the declining series come alive.
Racing Fans are looking for something new , more interesting and more engaging then the last 2 games.
As Mr Marcus Nilsson the developer said " Need for Speed sold a lot more copies back then". They need to stop worrying about selling more, and start thinking of creating a game that gamers will love, and they will be able to sell way more copies :).