Which is the best Brand to buy if you are looking for Nvidia GTX 960?
There are currently 4 GTX 960 brands available in India  MSI, Gigabyte,  Asus and two models from Zotac. Here we are rounding up and comparing all the 5 cards there clock speeds, cooling technology and design and of course the price which brand should you buy.
Nvidia GTX 960 was launched for $199 worldwide, but unfortunately, here in India, it costs more than $300 the price at which you can buy a GTX 970 in the US.  The GTX 970 is currently trading over Rs. 30,000 for good brands like Asus and Gigabyte G1.  A huge price difference makes Graphics card sales growth lower compared to what it could have been had prices have been rationale.
We will be doing another detailed review of Gigabyte GTX 960 after some days of usage and see how it performs compared to other cards. Also, a detailed review of GTX 970 which I have been testing for some days now is its way soon.
Let's compare the Specs for all the Graphics Cards: Nvidia GTX 960 Round UP Asus Zotac MSI Specs Compared
| | | | | | |
| --- | --- | --- | --- | --- | --- |
| GRAPHICS | Zotac 960 AMP Edition! | Zotac Geforce GTX 960 | MSI GTX 960 GAMING 2G | Asus GTX-STRIX-960-DC2-OC | Gigabyte G1 Gaming GTX 960 |
| MODEL | GTX 960 AMP! | GTX 960 | GTX 960 | GTX 960 | GTX 960 |
| CHIPSET | NVIDIA GEFORCE | NVIDIA GEFORCE | NVIDIA GEFORCE | NVIDIA GEFORCE | NVIDIA GEFORCE |
| GPU | GTX 960 | GTX 960 | GTX 960 | GTX 960 | GTX 960 |
| PCI EXPRES | 3 | 3 | 3 | 3 | 3 |
| GPU BASE CLOCK | 1266 MHz | 1177 MHz | 1216 | 1228 | 1241 |
| GPU BOOST CLOCK | 1329 MHz | 1240 MHz | 1279 | 1317 | 1304 |
| MEMORY CLOCK | 7010 Mhz | 7010 Mhz | 7010 Mhz | 7010 Mhz | 7010 Mhz |
| MEMORY SIZE VRAM | 2 GB | 2 GB | 2 GB | 2 GB | 2 GB |
| MEMORY INTERFACE | 128-BIT | 128-BIT | 128-BIT | 128-BIT | 128-BIT |
| MEMORY TYPE | DDR5 | DDR5 | DDR5 | DDR5 | DDR5 |
| OPEN GL | 4.5 | 4.5 | 4.5 | 4.5 | 4.5 |
| CUDA CORES | 1024 | 1024 | 1024 | 1024 | 1024 |
| DIMENSION | | | 267*139*36 mm |  215.2 x 121.2 x 40.9 mm | 295*114*43 mm |
| FAN SIZE | Dual90mm IceStorm | Dual 80mm fans |  Dual 100 Mm Fans | Dual 90 mm Fans | triple 90 mm Fans |
| Price Rs. | Rs. 19,000 | Rs. 18000 | Rs. 18600 | Rs. 19,000 | Rs. 19,500 |
Asus Strix GTX 960
The Asus card comes with the Direct CU II cooling technology
Offers  Zero DB fan technology which helps fans kick in after the graphics card touches 60 degree Celsius
6 Pin Power Connector is required to connect it to the PSU, not high power consuming among GTX 960's.
It is fitted with 2 GB of high-speed GDDR5 video memory that races along at boosted speeds of up to 7200 MHz
GPU Boost Clock: OC Mode: 1317 MHz; Gaming Mode: 1291 MHz
GPU base Clock: OC Mode: 1253 MHz; Gaming Mode: 1228 MHz
Resulting in a performance that is 30% cooler and 3X quieter than reference for incredible stability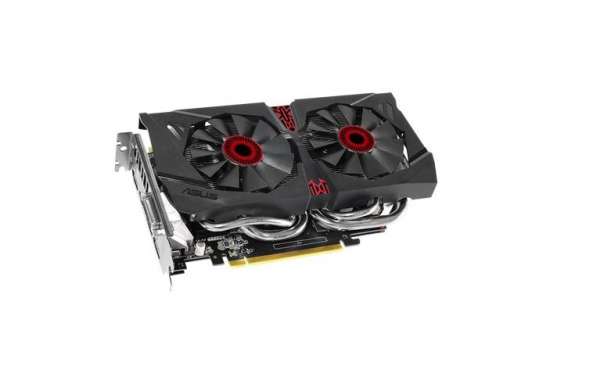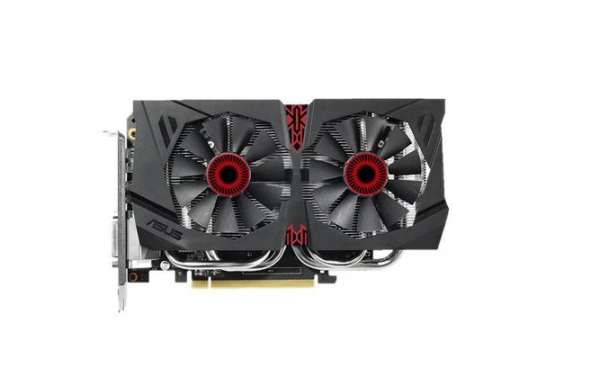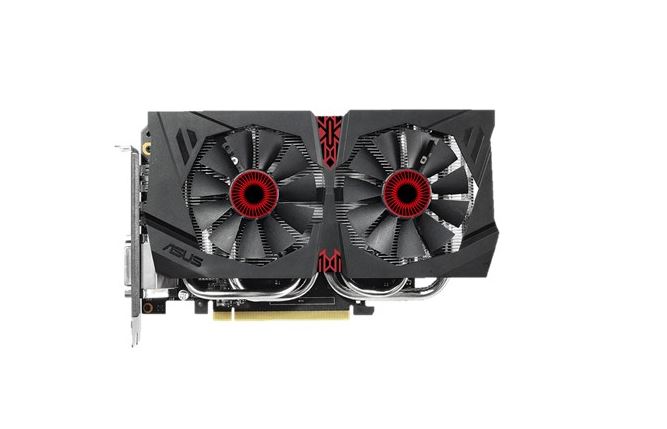 Zotac 960 Reference Model
Freeze Tech – Zotac offers Freeze Tech on this card with the ability to cut off fans at low load and start spinning the fans once the temperatures rise. The card may be fine-tuned to suit user needs, and it can be done from the comfort of FIRESTORM, an in-house developed tweaking utility from ZOTAC.
The Firestorm is like EVGA precision X software but needs a lot of improvements, we used it to overclock the cards, but saving profiles and managing is a pain with the firestorm which we hope Zotac will evolve over a period.
Zotac 960 AMP Edition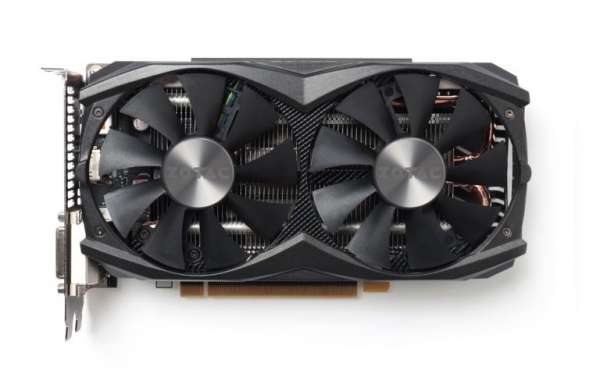 Zotac 960 AMP Edition
 Hongkong based ZOTAC International offers Freeze Tech, ExoArmor on the GTX 960 AMP Edition cards which ensures much better cooling and temperatures compared to the base model. The better thermal design and cooling ensures you can easily overclock the AMP model much more compared to the reference model.
The card combined with a dual fan IceStorm technology (available on ZOTAC GeForce GTX 960 AMP! Edition), and coupled with the newest Freeze tech, ZOTAC's newest fan feature.
Freeze is an inspired breakthrough that will enable powerful video cards to become silent and reduce the wear on the fan system. When the user is not in action, the fans idle so they can enjoy the silence of the fans.
The fan will engage automatically when GPU temperature rises and stays silent for the rest of the time. The ZOTAC GeForce GTX 960 AMP! Edition boasts a sleek gunmetal ExoArmor with a durable wraparound metal back plate and front metal frame with a dual 90 mm IceStorm cooling solution which is excellent compared to the reference cooling solution on the base reference card.
 MSI GTX 960 GAMING 2G
Twin Frozr V – The new 10 cm Torx fans ensure vast amounts of silent airflow and visually match the bold new look of the Twin Frozr V. The heatsink itself is re-organized through the SuperSU design which increases heat-pipe efficiency, especially when combined with Airflow Control Technology.
Hybrid Frozr was a throwback to 2008 when MSI was the first to market high-end, zero noise graphics cards thanks to fans that stop spinning in low-temperature situations.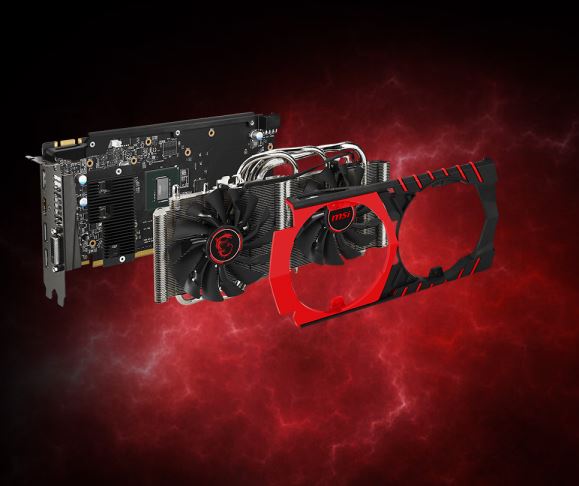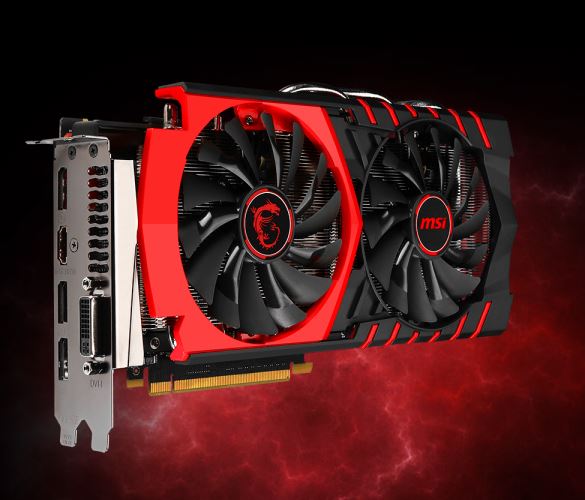 Gigabyte G1 Gaming GTX 960
The Gigabyte G1 is one of the best when you are hunting for either GTX 970 or GTX 960 models. The GTX 960 requires a 400W (with two 6-pin external power connectors) to run efficiently.  The Windforce 3X cooling system is equipped with high-performance pure copper heat-pipes which directly touch the GPU can strengthen the speed of heat dissipation.
The G1 also offers the Zero dB semi-passive fans with intuitive fan indicators. The card further boasts 160W of total board power, which is backed by a 6-phase GPU power design that effectively extends the overall stability and longevity with lower component temperature.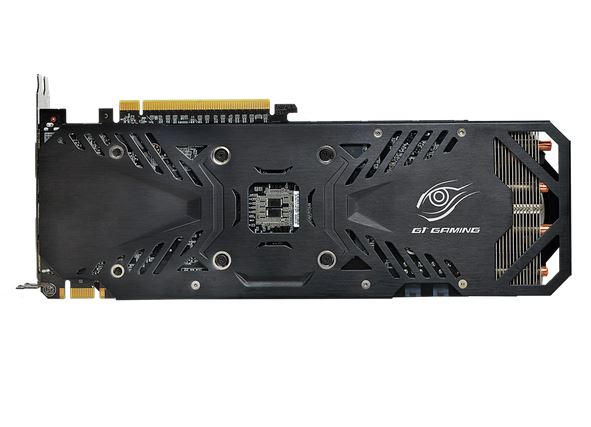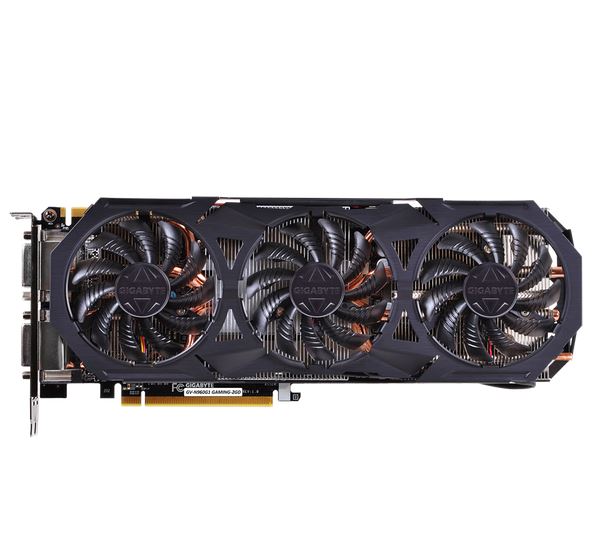 The fans will remain off when the GPU is under a set loading or temperature for low power gaming. Besides, LED fan indicators on the top of the graphics card provide an instant display of whether the fans are spinning or not. Gamers could enjoy an absolutely silent gaming experience when playing light MOBA (multiplayer online battle arena) games like League of Legends.
By using GIGABYTE exclusive OC GURU II, GTX 960 OC Edition Series Graphics Cards can be monitored and tuned in real-time.
GTX 960 G1 Gaming, GIGABYTE at the same time releases the OC Edition GV-N960WF2OC-2GD and GV-N960IXOC-2GD.
(Above Picture) This is the Gigabyte non-G1 OC edition that costs match the competition and lack the three fan cooler but has 2 large standard fans for heat dissipation.
Verdict – Best Brand for Nvidia GTX 960 Graphic Card.
Gaming Benchmark performance you will not find much difference between the top 4 of suggestions below
1). Gigabyte G1 Gaming – I think the above description makes it very clear what you are getting for the money spent. In a nutshell, if you are looking to buy the GTX 960, you can go ahead with Gigabyte G1 for overall excellent performance though it is expensive if you can find a cheaper one offline.
2). Asus Strix for being value for money with good cooling/performance.
3) MSI Twin Frozer GTX 960 for having good cooling and overclocking ability. Asus and MSI both are great value for money, any of the two you can buy.
4). Zotac base version you should avoid and take the AMP version for better overclock and stable performance.
Also, Read:
Nvidia GTX 1080 Ti India Launch Specs Price Details
GTX 1060 is the Top-Selling Graphics Card in India – Says Nvidia