Nvidia the GPU leader in the high-end gaming PC market has two new powerhouses available, to sell now, ahead of the outbreak of video game releases in 2014. As per rumors earlier GTX series nomenclature was 880 and 870 which turns out to be changed to 980 and 970 and new cards were unveiled by Nvidia in Game 24 event. Finally, now the graphics card are released lets explore whats new from the Nvidia's stable.
Nvidia's new top of the line GPU is the GeForce GTX 980 & GTX 970 which will start selling for $549 $329 while India price is around Rs 46,000 & 28,000 respectively. They are likely to be available for a higher price in the Indian Market when it is released.
The New Maxwell-based cards powered with GM 2014 architecture are manufactured still on the 28nm process and Nvidia has not reduced the dye size with these new graphics cards. The cards have two 6-pin power connector and boast of excellent power efficiency.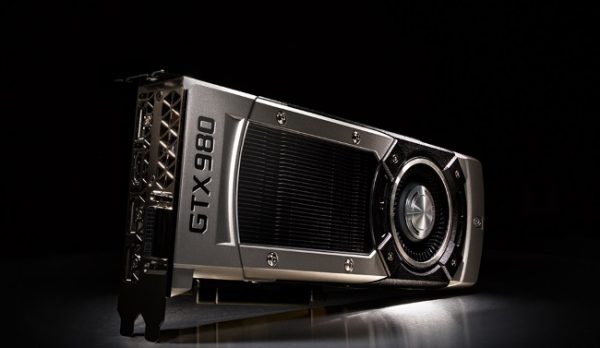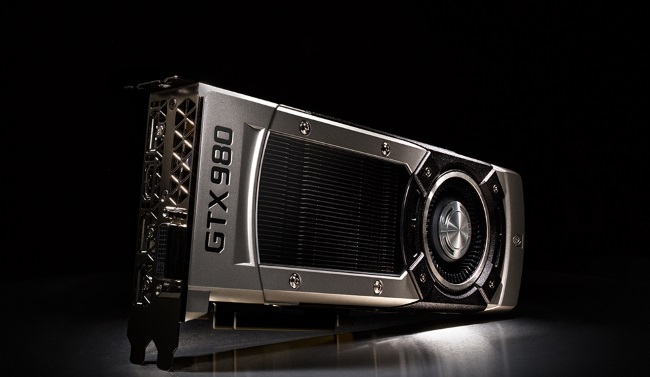 Nvidia announced these two new additions to its line of graphics processing units (GPUs). The Geforce GTX 970 and 980, during its Game 24 livestream event on Thursday 18th September 2014. Game 24, which was hosted on the popular game streaming site Twitch.tv. It began at 6 am IST,  is marketed by Nvidia as a 24-hour long event for celebration of PC gaming.
The GPU's use Nvidia's second-generation Maxwell micro-architecture, the successor to Nvidia's Keplar technology, and focus on high-end performance for PC gaming with evolved energy efficiency.
The new generation graphics cards allow PC's to render game environments with high resolution, better lighting effects and more sustainable high frame rates.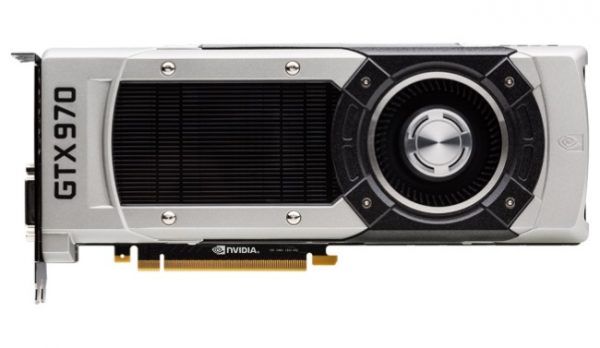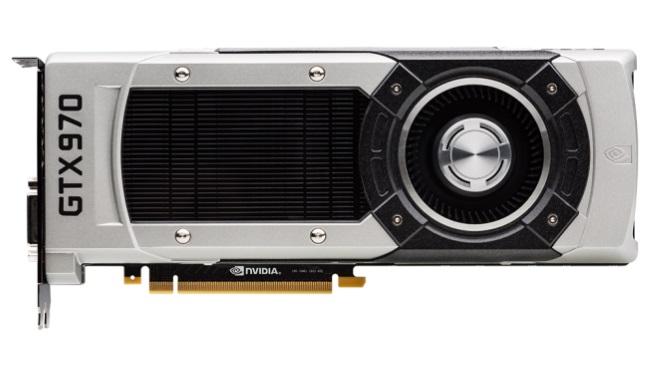 With move to Maxwell, Nvidia also places a special focus on energy efficiency, with the GTX 970 and 980 having low power consumption compared with the previous  GeForce GTX 700 series which was based on its first-generation Maxwell. This is a right step for the PC gaming industry as more than sheer power users now need best gaming experience, in terms of low power consumption(reduced electricity  bills), reduce heating of environment(less air-conditioning requirements), smaller form factors and aesthetic design.  
Specifications GTX 980
 GTX 980 Engine Specs
2048 CUDA Cores
1126 Base Clock (MHz)
1216 Boost Clock (MHz)
144 Texture Fill Rate (GigaTexels/sec).
GTX 980 Memory Specs:
4 GB Standard Memory Config
GDDR5 Memory Interface
256-bit Memory Interface Width
224 Memory Bandwidth (GB/sec).
GTX 980 Technology Support:
(4-way) NVIDIA SLI® Ready
NVIDIA G-Sync
NVIDIA GameStream
GeForce ShadowPlay
2.0 NVIDIA GPU Boost
NVIDIA GameWorks
PCI Express 3.0 Bus Support.
Display Support:
4096 x 2160 Maximum Digital Resolution*
2048 x 1536 Maximum VGA Resolution
Dual Link DVI-I, HDMI, 3x DisplayPort 1.2Standard Display Connectors.
4 displays Multi-Monitor
HDCP , HDMI , Internal Audio Input for HDMI.
Power Requirements
165 Watt Graphics Card Power
500 Watt Minimum System Power Requirement
2 x 6-pins – Supplementary Power Connectors.
Specifications GTX 970 :
Processor Specs GTX 970
1664 CUDA Cores
1050 Base Clock (MHz)
1178 Boost Clock (MHz)
109 Texture Fill Rate (GigaTexels/sec).
GTX 970 Memory Specs: 
4 GB Standard Memory Config
GDDR5 Memory Interface
256-bit Memory Interface Width
224 Memory Bandwidth (GB/sec).
GTX 970 Technology Support:
(4-way) NVIDIA SLI
NVIDIA G-Sync
NVIDIA Game Stream
GeForce ShadowPlay , 2.0 NVIDIA GPU Boost.
Dynamic Super Resolution
MFAA, NVIDIA GameWorks
12 API Microsoft DirectX (Supports Direct X 12).
4OpenGL, CUDA , PCI Express 3.0 Bus Support.
 Display Support: 
4096 x 2160Maximum Digital Resolution, 2048 x 1536 Maximum VGA Resolution.
4 displays Multi Monitor , Dual Link DVI-I, HDMI, 3x DisplayPort 1.2 Standard Display Connectors.
HDCP , HDMI, Internal Audio Input for HDMI.
GTX 970 Graphics Card Thermal and Power Specs: 
98 degree C Maximum GPU Temperature
145 Watt Graphics Card Power , 500 Watt Minimum System Power Requirement.
2x 6-pins Supplementary Power Connectors.
Performance Comparison – GTX 980 & GTX 970  -with GTX 780 and GTX 780 Ti
If we refer the performance benchmarks using 3d wantage as released by Nvidia GTX 980 is slightly faster than a 780ti and GTX titan and Titan Black.
GTX 970 is slightly faster when compared to the GTX 780 and way faster than a GTX 770.
Image source: Nvidia.com
On The Gaming performance here is a comparison between GTX 970 and a GTX 670
Image source: Nvidia.com
In Gaming performance a GTX 970 is about 30-45% faster than a GTX 670  as displayed in the benchmark Above:
Image Source : Nvidia.com
In Gaming performance a GTX 980 is about 25-35% faster on avg frames per second if we compare it with the old GTX 680 , while it is very close to the GTX 780Ti in terms of real world gaming performance and 780ti matches a GTX 980 in many titles.
In comparison to a GTX 680 Nvidia has reduced the power the TDP is reduced from 195 watts to 165watts that's a good saving of 15% and increasing the performance at the same time by approx. 30-40% is a great achievement by Nvidia.
Nvidia has increased the cuda cores from 1536 in a GTX 680 to 2048 an increase of 33% and base clock from 1006 to 1126 MHz while Rendor output Units (ROP's) are doubled from 32 to 64. Manufacturing Process remains the same with the GTX 980 and a GTX 780 or GTX 680 with 28 nm. Architecture is Maxwell vs the Kepler used in the GTX 680.
 Nvidia Introduce New Technology MFAA & Delta Color Compression:
MFAA(multi frame anti aliasing) take over the older MSAA – which will help better graphics with significantly less load on the GPU. The new hardware utilizes this framing method to render about half the frames than a MSAA without losing on the quality of the rendered image. The feature is yet not enabled in the drivers but will soon be supported by the latest generation drivers by Nvidia.
Third generation delta color compression – the GTX 980 and 970 uses only 256 bit bus interface which is sufficient to manage better frame rates – How it does this is by storing the change value of a frame coming from the core rather than saving the entire new frame which in turn reduced the load on the core processor as well as the requirement to transfer more data by the memory bus. The compression level can be 2:1 or 3:1 and a max upto 4:1. This all leads to 30% better memory performance increase compared to the old GTX 680.
The GTX 980 will sell for $549 and the GTX 970 will sell for $329. Both components will be available today. India Price as confirmed by Nvidia India is Rs. 46,000 for GTX 980 and Rs. 28,000 for GTX 970.
Jen-Hsun Huang, Nvidia's co-founder and chief executive officer  said "Maxwell has been years in the making, inspired by our gamers, and created by the best mindsin 3D graphics , Its extraordinary performance, efficiency and technologies will empower developers to do their finest work and delight gamers worldwide."
Nvidia unveils Maxwell based GTX 980 And 970 GPUs
Gaming Performance Benchmarks Nvidia GeForce GTX 980:
The major question which was there before the release of Nvidia GTX 980 was that whether it is faster than the Nvidia GTX 780Ti or not. Well, the good news is it is faster than the 780 ti but not any major performance upgrades when compared to a GTX 780 ti.
While in other gaming titles there is significant difference in performance of a Geforce GTX 980 Vs a GeForce GTX 780Ti the difference is minimal when it comes to the most graphic intense Crysis 3.
As PC gaming continues growth, thanks in part to surging markets in China and Russia & Indian subcontinent. With launch of new graphics cards Nvidia plans to maintain it's 67% PC gaming market share despite AMD having a better foot print in the console market where it provides hardware for XBOX, Playstation and Wii devices. Nvidia gained lead from AMD somewhere around 2010 and has since then have been the market leader in the PC graphics card market with its high market share.
Nvidia's GPU line has grown 14.8 percent in the year 2014 and contribute to huge chunk of Nvidia's revenue.  With popularity of the Xbox one and Playstation 4 has helped the gaming industry and continue to attract new breed of gamers has also helped the PC gaming industry which is focused on buyers who are hardcore Gamers.
"There are more than 300 million PC gamers in the world – around 200 million are Nvidia GPU users," said Scott Herkelman, Nvidia's GeForce general manager.  That means approx. 66% of the Graphics cards live have Nvidia architecture. Nvidia GM believes if you are playing Farmville on Facebook we don't consider you as a gamer if you are playing DOTA2 or battlefield or any other true PC game then you are a hardcore gamer.
Let's see how AMD reacts to these new developments and would AMD also take on the same path of energy efficiency or they stick to muscle power.
Concluding Thoughts: Nvidia unveils Maxwell based GTX 980 And 970 GPUs 
Nvidia GTX 980 and 970 are not only fast but are also thermally efficient, to some readers thermal efficiency is not of much value who want pure performance upgrades. Nvidia's strategy is to create a great user experience and optimizing power, size, performance, heat generation and form factor to take PC graphics cards to the next generation.
On several forums users have described issues of PC graphics cards generating so much heat that it becomes impossible to play hardcore PC games in hot humid countries without proper air conditioning running continuously.
With Major requirement of graphics cards from Urban users who live in match size apartments in major metros in Tokyo, Seoul, Mumbai , Delhi, New York , London it is essential for Graphics card companies to work on compact design and thermal efficiency to make over all product experience way superior for future success of PC gaming and to win war against the mobile(laptops & tablets)/console gaming.
Availability in India is usually late and may take time before they are listed on Flipkart or Amazon, you may find early access buying from Nvidia retailers or distributors. Zotac have been quicker to launch Nvidia Cards in India here is a link to Zotac for checking out the new Nvidia GTX 980 and GTX 970   also Asus has unveiled the graphics card you can check that too @ Asus GTX 980 and 970 here. The price in the Indian market for Nvidia GTX 980 and GTX 970 will determine the success of the graphics card in reference to AMD 290X and expected new releases.
Thanks for reading the article: Nvidia unveils Maxwell based GTX 980 And 970 GPUs  also read the GT 730 & GT 740 Specs & Prices
Related Post: How Much VRam is required at what resolution 1Gb , 2GB or 3GB, Best Gaming PC Configuration Under Rs. 70,000.
Date Sources: www.Nvidia.com , www.amd.com
Related Posts From Candytech