Oppo has surpassed Micromax in India, as the company witnessed 8 times growth in its revenue for FY17, as per a recent report by Economic Times.
Oppo India reported a revenue of 7974 crores in FY-17 compared to 933 crores in the last year. That is a very robust growth considering the negative impact demonetization had since November 2016, on the mobile sales for all brands.
Oppo has primarily focused on the retail channel for its growth, and there is no denying the fact that the selfie strategy has paid off for the brand.
Additionally, the company is also looking at the online market to drive revenue, with an improved presence on Flipkart and Amazon with the launch of new Oppo F5.
Oppo and Vivo have been burning truckloads of money on advertising and cricket sponsorship to create a stronger brand name in India.
Contrastingly, Xiaomi has been relying more on providing higher value to the customer and relying on word of mouth.
Decline of Homegrown Smartphone Makers like Micromax and Intex
On the other hand, Micromax has seen it's revenue dip to 5613 crores, reporting a decline of 42% in the revenue compared to the last fiscal.
The major decline for Micromax revenue is attributed to the fact that the brand was not able to offer 4G mobiles with better specs to consumers compared to the rivals like Xiaomi and Oppo.
Also, the homegrown brand Intex revenue plunged by 30% in the last fiscal, and the company has reported 4364 crores of revenue.
The market share of Indian mobile brands has seen a sharp decline as the Chinese brands are preferred by Indian customers.
Moreover, Indian brands are struggling in the market, as per a counterpoint research, the share of Indian mobile brands has dipped from 33% to a meager 14% in last one year.
Oppo Global Growth Story
As per the previous IDC report for the Jan-Feb-Mar Quarter of this year and it puts the Chinese smartphone maker ahead of everyone else as fastest growing smartphone brand if we compare this year Q1 shipments Vs. last year.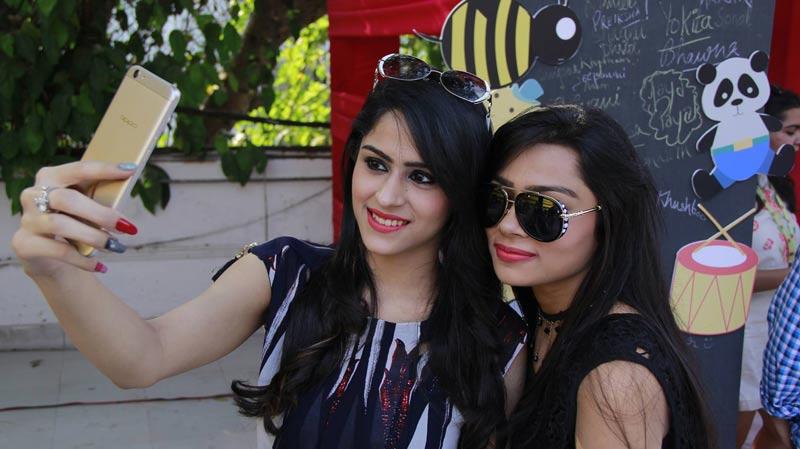 The below table tells the story of how global smartphone shipments have moved in 2017 Vs. 2016 – Q1. Oppo is the Fastest growing smartphone brand with 29.8% Year over Year growth.
Top Five Smartphone Vendors, Worldwide Shipments, Market Share, and Year-Over-Year Growth, Q1 2017 Preliminary Data (Shipments in Millions)
Vendor
Q1-17 Shipment Volume
Q1-17 Market Share
Q1-16 Shipment Volume
Q1-16 Market Share
Year-Over-Year Change
1. Samsung
79.2
22.80%
79.2
23.80%
0.00%
2. Apple
51.6
14.90%
51.2
15.40%
0.80%
3. Huawei
34.2
9.80%
28.1
8.40%
21.70%
4. OPPO
25.6
7.40%
19.7
5.90%
29.80%
5. Vivo
18.1
5.20%
14.6
4.40%
23.60%
Others
138.7
39.90%
140
42.10%
-1.00%
Total
347.4
100.00%
332.9
100.00%
4.30%
Source: IDC Quarterly Mobile Phone Tracker, April 27, 2017
The market share had also grown by 1.5% for Oppo Vs. last year.
Vivo is a close second with 23.6% growth and a rise of 0.8% market share.
Third Chinese conglomerate to join the growth bandwagon is Huawei which have seen 21.7% growth in shipments and a 1.4% growth in the market share.
Global Leader, Samsung, on the other hand, has flat 79.2 million units shipped with a drop in market share from 23.8% to 22.8%. Apple is also flat as far as smartphone shipments are concerned and have even dropped marginally in market share from 15.4% last year to 14.9% this year.
Notably, the global smartphone market is expanding, and smartphone shipments increased from 332.9 million units to 347.4 million units, a growth of 4.3%.
Most likely the growth is coming from developing economies like India and China where there is still massive potential for smartphone vendors.
Oppo and Vivo in India have banked on the Selfie smartphones with target segment as the young crowd to add up to the success story. Both the brands are very aggressive in the retail market in India with overwhelming in-shop / outdoor promotions adding to the crowd pull.
Xiaomi has slipped out of the top 5 smartphone vendors in the global share of shipments.
Source: Data Source IDC