What's New From FaceBook
Menlo Park-based social media company Facebook, and its founder Mark Zuckerberg is going through a rough patch with several controversies engulfing the social media Baron. The recent outcry against leaking of private data of 86 million users to Cambridge Analytica or the grilling of Mark Zuckerberg by the US Congress. Not to mention, last years meddling in the US election by Russia to help Donald Trump win, by leveraging Facebook Ads.
All is not well at the largest Social Media Network in the world. But all of this is not holding back both Mark Zuckerberg owned companies from moving ahead in the positive direction.
Recently, Facebook made a bunch of new announcements at its F8 annual developer conference. New features about Facebook & Instagram were shared. Let's have a look at what Facebook and Instagram have in store for us in the coming months.
Facebook Dating – A Tinder Rival
Facebook announced that they are developing a dating service feature on Facebook. Furthermore, Facebook will roll out this update later this year. Analysts are seeing the service as a competitor to the popular dating platform Tinder.
Additionally, Mark Zuckerberg said that the dating service is not for hookups but for building real and long-term relationships.
The service will allow a Facebook user to make a dating profile separate from his/her main Facebook profile.
Also, the dating conversations will be text only.
Next, we have a feature that will help us manage our data better on the social media platform. FaceBook recently admitted that they even collect data of people who don't have a Facebook profile by means of Facebook Pixel from other websites.
Clear History – We Will Protect Your Data
Facebook is developing a new privacy feature called 'Clear History'. The new feature would allow Facebook users to view and delete the data collected by the social media company from various websites and apps.
Facebook said that it will take a few months to build the feature. Mark Zuckerberg took the steps on data policies considering 'Cambridge Analytica Scandal' and testimony in front of the Congress.
However, Zuckerberg warned that 'Clear History' feature will make your Facebook experience less personalized.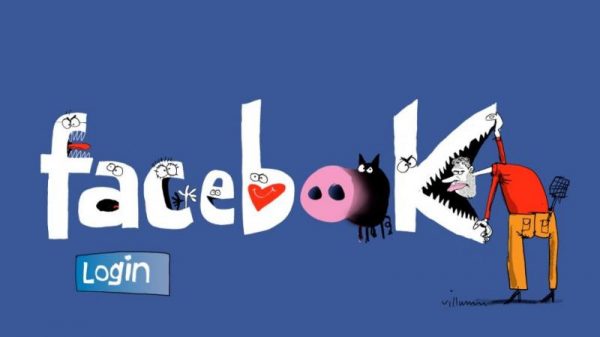 Facebook Messenger Redesign – A better Way to Chat
Facebook Messenger is getting bloated day by day as many features are added to it. However, Facebook realized that something in the Messenger App needs to change.
As a result, a refreshed Messenger app is coming very soon.
In fact, the company is completely redesigning the messenger app to make it simpler, faster and cleaner.
Moreover, the new Messenger app will allow the users to customize their 'chat' color and the app will also have a Dark Mode.
Personally, I hate the dedicated FB messenger App, it was much better in the old days when you can chat simply using the FaceBook App.
What's New @ Instagram
More Interesting Instagram Stories
If you are a regular Instagram user, then you may have observed many users sharing the screenshot of the song they are playing on their Instagram Story.
Instagram has announced App integration for 'Instagram Stories' so that you can share the content from the App to Stories very easily.
For the moment, only Spotify and GoPro support this feature, but the company has said that more apps will support the feature soon.
Let's Talk Augmented Reality
AR is in the Air, from phone companies to tech behemoths all want to do something with AR. Instagram will now allow third parties to create AR filters which you can use to uplift your social game.
Moreover, they have partnered with many brands and public figures like Kylie Jenner, BuzzFeed, Ariana Grande, the NBA, Vogue, etc. These filters are coming soon to all Instagram users.
Explore Tab – Making Things Simple
The new Explore Tab will still show the content based on posts you like and people you follow. However, the new layout of Explore Tab will show content that's grouped into different categories.
Video Chats
Finally, Instagram has announced that the Video Chat feature for its users. For now, the video chat feature is in beta mode but it would roll out globally within few weeks.
Users will have to tap the new Camera icon at the top of 'Direct Message' chat box. Video Chat feature allows a one to one video call as well as group video calls.
It is still uncertain as to total how many users can participate in a group video chat at a particular time.
So these are some refreshing new Features from Facebook and Instagram to make you probably more addicted to these social media networks than you already are.
So, did you like any of these or can share your thoughts on What you think about Facebook and Instagram, in the comments below…
Read Below – Click Next Below to read – Facebook May have a Sad or Dislike Button Soon
*Disclosure - Dear Reader, Independent, Unbiased Tech Journalism is getting harder. To keep the lights on Candytech.in really need your help. Share, Like,
Follow-Us on Social, Sign-up
, or buy products using our links to keep this small business alive. Thank You For Being A Reader!