JIO To Launch Android 4G VOLTE Phone Below Rs 1000
Good news, for budget mobile buyers Reliance JIO is planning to bring in a new Android phone to the market with an incredibly low price tag of Rs. 1,000.
It is going to be a feature phone without touch screen but will have 4G LTE data Connectivity along with 4G VOLTE calling support.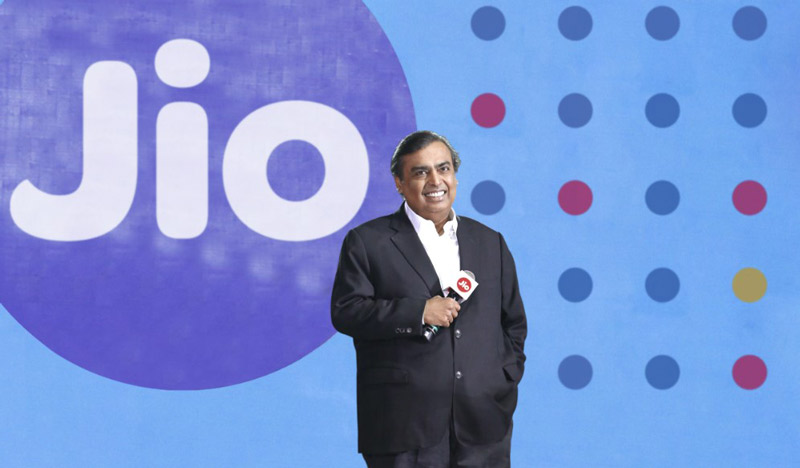 The feature phone is development, along with the LAVA international as per a report published by Economic Times.
The 4G VOLTE phone is aimed to target rural and tier 3 city users who still want to use a feature phone rather than going for a touchscreen mobile. The affordable price of Rs. 1,000 and lure to use the free voice calls on the JIO network can be really enticing for the rural customers, looking for a steal deal.
The feature phone will come in two variants while the basic model expected price is Rs. 999 the higher variant will get a price tag of Rs. 1499.
The feature phone will work with any normal Android smartphone with the ability to run Facebook and Whatsapp. Instead of the touchscreen, this will have a normal non-touch display and a physical keypad.
Also Read: – Cheapest 4G VOLTE Feature Phones In India
Reliance JIO Growth Path
Reliance JIO already has close to 30 Million subscribers, and they see potential in developing a low-cost phone for the 650 million people who still are using a feature phone. The feature phone penetration is around 65% out of the 1 billion total base.
In fact, 4G smartphone penetration is increasing rapidly, still, there is a huge untapped telecom subscriber base, who need a more affordable smartphone for calling and limited data usage. The Rs. 1000 phone can pave way for these users to upgrade from existing mobiles, and take advantage of the free voice offer from JIO.
Lava Mobiles Chairman Hari Om Rai has also told earlier, that they are partnering with JIO to expand their footprint.
Also Read- JIO Phone India Ka Smartphone – Specs, Details, Price.
Itel  Largest Chinese Smartphone Maker
There is also news that one of the largest feature phone manufacturer in China: Itel is also contemplating a launch in India, next year in April.
Itel has already started working on the feature phone with 4G VOLTE support. They will be able to leverage from such feature phones in the coming year and are also likely to partner JIO for the launch of the new device.
The support for Volte will be enabled at Chipset level and so far Spreadtrum is expected to launch a low-cost SOC for these feature phones. It is not clear so far if Mediatek or Qualcomm are making any progress in this direction.
While there have been many rumors and expectations from Rs. 250 smartphone (Freedom One) or the Rs. 501 Champ One C1.  And there was a Docoss X1 (Outrageously Cheap 1 GB Ram 3G Smartphone Price Below Rs 1000) all of these never got a commercial launch.
They have failed to deliver, as the business model was not sustainable, and neither the promoters had any legibility. But it is different with Reliance JIO.
The strong financial backing ensures the development of a complete digital eco-system for JIO, and this is what Mukesh Ambani is gunning for.
Notably, Jio has launched the Jio Phone 2 that is also based on the KaiOS. It is not