Reliance Jio Offering Extra Data With Gionee and Xiaomi Smartphones
Reliance Jio is yet again creating the data war in the country. After creating a major stir in the Indian market six months ago with its free LTE services, the LTE-only network of India is looking to disrupt the market again. But this time, not by providing offers of giving free services, but by partnering with top smartphone brands and offer extra data for the customers.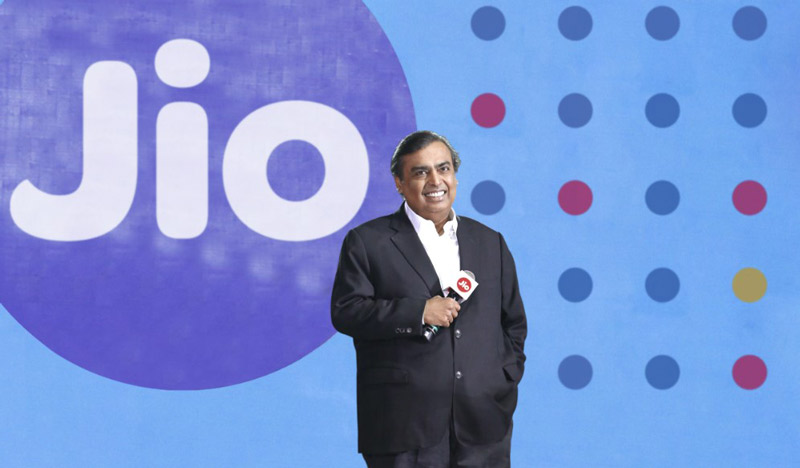 In the latest development, Reliance Jio has partnered with Chinese smartphone vendors Gionee and Xiaomi to provide additional data for some of its smartphone users.
The Mukesh Ambani-led telecom operator will be offering extra data for the following Xiaomi smartphones- Redmi 2, Redmi 2 Prime, Redmi Note 4G, Redmi Note 4G Prime, Mi 4i, Redmi Note 3, Mi 5, Mi Max, Mi Max Prime, Redmi 3s, Redmi 3s Plus, Redmi 3s Prime, Redmi Note 4, Redmi 4A, and Redmi 4.
That said, to get the extra data, the Jio SIM card should be activated after June 16, 2017. For the above-mentioned handset users, Jio will be giving additional 5 GB data voucher with the recharge of Rs. 309 and above for six months, making it a total of 30 GB for six months. Also, the offer will be valid until March 31, 2018.
Now coming to the Gionee smartphones, Reliance Jio has divided the offer into three smartphone groups based on the pricing. The first group of Gionee phones include Gionee P5L and Gionee P7. Both the handset users will get extra 2GB data per month for six months- a total of 12 GB for six months.
In the second group, all the Gionee mid-range smartphones are entitled. The list includes Gionee Elife S6, Elife S7, Marathon M5, S Plus, Gionee S6s (Review), F103 pro, M5 lite CDMA, Marathon M4, Marathon M5 Lite, P7 Max, and Gionee F103. These smartphone users will get additional 5GB data per month for six months, same as Xiaomi smartphones.
And finally, we have the third group, which are Gionee's premium smartphones available right now- Gionee A1, Gionee Marathon M5 Plus, S6 Pro, and Gionee Elife E8. These four handset users will get 10GB data per month for six months, a total of 60GB data.
Same as the Xiaomi's offer, this Gionee offer will also be valid for users who have activated their Jio SIM card after June 16. And Jio will provide the additional data in the form of a voucher, which can be recharged by heading over to the MyJio App. And the free data voucher will be credited to your account only if you recharge above Rs. 309.
Also, Read:
JIO is Offering Big Data Benefit on these Phones
Check Out Our Latest Video and Subscribe to Candytech Channel!!!