Review Samsung 850 EVO 120 GB SSD
Review Samsung 850 EVO 120 GB SSD: Adding an SSD is something you must look at if your are obsessed with a faster PC or Laptop. I usually like the PC or Laptop to be responsive and SSD is the best way to make that happen. Even if you are running your PC with top of the Line core i7 and 16 GB RAM , you will still gain a lot of speed if you add up an SSD.
The SSD we added to our PC is one of the best available in the market without breaking the bank. The Samsung 850 EVO 120 GB costs close to Rs. 5,000 or $85.
The SSD is fast and offers great performance to the users looking forward to upgrade from a 5400 RPM or even a 7200 RPM Hard Drive.
The SSD Design and Form Factor: It is quite tiny with 2.5 inch frame and very light in weight. You can have a look at the form factor and design below.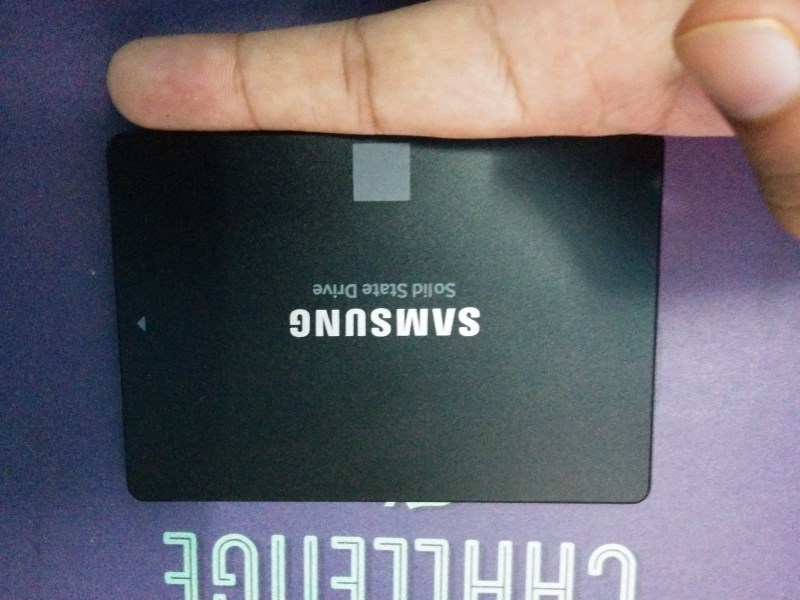 Key Specs for the Samsung 850 EVO
Samsung's 3D V-NAND flash memory architecture, faster compared to the traditional Nand Architecture.
Max Speed – sequential read (540MB/s) and write (520MB/s) speeds.
Capacity – 120 GB
Usable Storage – 111 GB
Size – 2.5 inches
Compatible – SATA 6Gb/s Interface, compatible with SATA 3Gb/s & SATA 1.5Gb/s interface
Samsung's Magician software enables RAPID Mode for up to 1.9x faster performance.
Installation & Setup of Windows on Samsung 850 EVO 120 GB SSD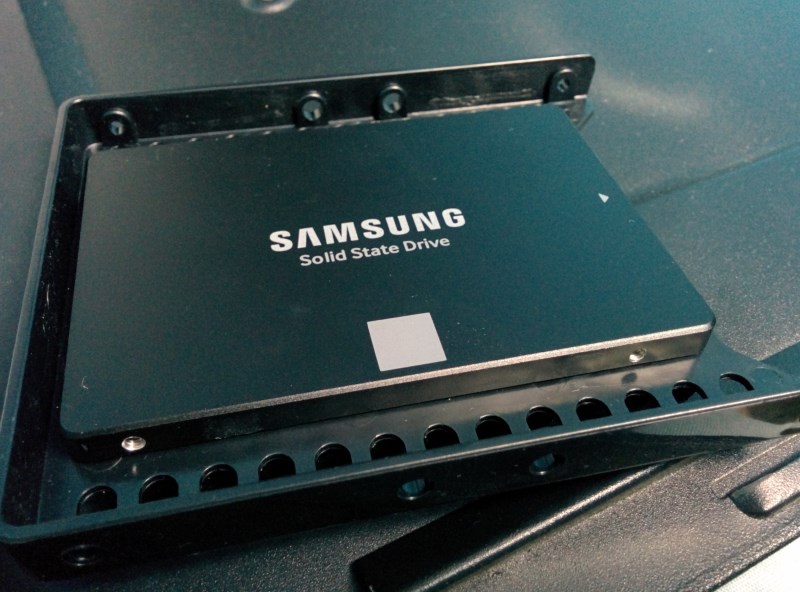 We had our windows 8.1 running on the Hard drive before we integrated the SSD into the system. There are many software which help you clone the Hard Disk content to the SSD and then you can boot from the SSD. Physical installation is pretty easy comes with a SSD bay which you can easily fit in your PC cabinet and fasten it with two small screws. First you will need to fit the SSD to bay which comes along with the SSD or your cabinet.
We took a more traditional approach and in my experience is a more trouble free solution as well. We removed the OS from the hard drive partition and reinstalled it on the SSD.
Doing a clean install is fairly easy for windows 8.1 here are simple steps you can follow:
Create a windows 8.1 bootable pen drive or flash drive using the Rufus software. (you can read how to do that on internet there are several simple guides).
Back up all the data on the C Drive partition to other partition or drive. In our case our hard drive had two partition C and D. On C partition we had windows installed.
Open PC cabinet, remove the HDD and plugin the SSD with the SATA cable.
Plugin Windows Flash Drive, and do a clean install of Windows.
Boot from SSD and see if everything is working fine.
Plug back the Hard Drive to another SATA cable, you can format the C partition which also has Windows, PC may not boot if both SSD and C partition has windows.
Copy back your data to the Hard Drive, install the necessary drivers on the SSD and Samsung magic software that comes bundled with the SSD.
Click Next Below for Performance of Samsung 850 EVO