Samsung unveiled the Galaxy K zoom at an event in Singapore back in April 2013. Samsung is planning to launch the smartphone in India soon and it would go on sale exclusively on www.amazon.in. This smartphone is expected to be launched on Amazon in July.
This was first spotted by BGR.in. Amazon is offering Free gifts worth rs 6000 on the Galaxy K Zoom  www.amazon.in. It will be available from 9th July 2014. The phone will appeal to a niche of customers not everyone would like to mix Zoom Camera and a phone.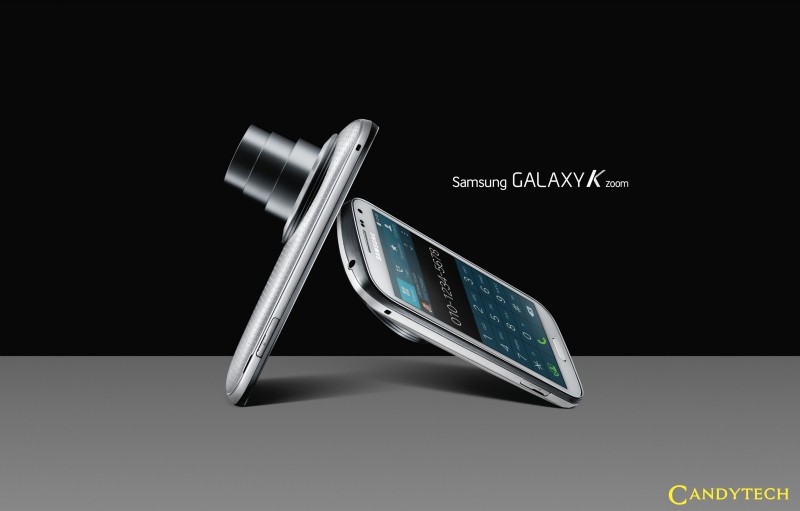 Free Gifts worth Rs.6,000 with Samsung Galaxy K Zoom
For a limited period, get following Free Gifts with Samsung Galaxy K Zoom. Amazon Offer details
1) Coupon for free Auto Pop Cover
2) Free Sandisk 32GB Micro SD Card
3) Rs.1,000 Off Coupon on select Watches
4) Rs.1,000 Off Coupon on select Handbags
5) Coupon for 6 Movie Tickets
*Please read T&C on Amazon.in
Samsung Galaxy K Zoom Specs
The Phone will appeal to Users who have interest in taking pictures and would like the phone to be an all-time companion so they don't need to carry a separate camera. The galaxy k zoom has a 20.7-megapixel BSI CMOS sensor, a 4.4-44mm lens with 10x optical zoom, Optical Image Stabilisation (OIS) and Xenon Flash.
The 10X zoom & camera features make this phone different from other good camera phones like Apple iPhone 5s or Nexus 5.
Specifications for Samsung Galaxy K Zoom – It has a 4.8-inch HD Super AMOLED screen, powered by a Hexa-Core processor (1.7 GHz Dual Core Cortex A15+ 1.3 GHz Quad Core Cortex A7) and runs on Android 4.4 (KitKat) with the latest Samsung TouchWiz UX.
It has a 2-megapixel front-facing camera. It has AF/AE Separation (Auto Focus/ Auto Exposure Separation), Pro Suggest with 5 optimized filter settings, Selfie Alarm to take timed selfies, object tracking, and more features.
It comes with 2GB RAM and 8GB of storage along with microSD expansion slot. It has 4G LTE, Wi-Fi 802.11 a/b/g/n/ac, Wi-Fi Direct, DLNA, Bluetooth v4.0 LE, GPS + GLONASS, NFC and packs a 2,430mAh battery.
We went hands-on with the Galaxy K zoom at the launch event, check out the video.
This is a great phone for an enthusiast who either has a professional use of a camera for a day to day work or for users who would like their phone to have the best Camera with good hardware specs.
Cool Camera Features K Zoom:
Here is the video Ad For Samsung Galaxy K Zoom – Camera is definitely Good
Pricing is little high @ 29,999 for the Samsung Galaxy K Zoom and will primarily dictate its success or failure in a market like India.
Earlier Samsung burnt their fingers with the overpriced launch of Galaxy S 5 with Rs. 50,500 which they have corrected to Rs. 34,000. Hope Samsung will understand the pricing equation for K Zoom and re-price it to make it a success in the Indian Market
Also, Read the article why Samsung is Shifting to Tizen OS.
Check Out Our Latest Video and Subscribe to Candytech Channel!!!