GTX 1060 Top Selling, Gaming Laptops New Rage in India
I was at the Gamer Connect Event in Chandigarh yesterday, and it was electrifying to see so many Indian Gamers at one place. The Nvidia Game Connect started in 2016, and the first one was held in Mangalore and since the company has done many Gamer Connect events.
Apart from Nvidia, there was XRIG (from Kolkata) present at the event who are Amazing when it comes to PC Modding and building Custom PC builds using liquid cooling, custom Cases, and best hardware available.
Also, Corsair was present at the event showcasing new PC cabinets, RGB Ram (speeds over 4000 MHz) and new RGB gaming keyboards. Thanks to Mr. Rushabh for a great tour of the Corsair hardware.
Some of the latest products from Corsair in India are Vengeance RGB Rams, Crystal 280X RGB cabinet, K.70 MK.2 keyboard, Spec omega RGB cabinet.
Other than Corsair there were many new Laptops from Alienware which come with high refresh rate displays and the fastest cards like GTX 1080. Lastly, LG was present at the even with some crazy triple monitor setup, and ultra vide curved displays.
In case you wish to check all the Cool New PC Hardware from these top brands please check on the Candytech Youtube Channel (Can Subscribe) and this article. (We will upload some videos and photos soon).
At, the event I met with Mr. Vamsi Krishnan and Mr. Nikhil Kohli from Nvidia who take care of marketing and sales for the brand, respectively. Based on half an hour of discussion there are some crucial updates shared by Mr. Vamsi on PC Gaming and Gamer Connect event.
Check Out the Video Highlights from Gamer Connect:
Here are a couple of questions we had for team Nvidia on behalf of gamers and Candytech readers.
Q.1 Why Nvidia is holding Gamer Connect in Different Cities? What is the Objective? 
Nvidia wants gamers to experience the new technology which is available and want to create more awareness for PC gaming. Gamers can come to these events not only in the top 4 cities but in the other top towns to experience the PC gaming in a new way.
It is an incredible platform for gamers to connect with the brand as well as other PC gaming brands to know about the latest hardware, experience it and clear any doubts by interacting with experts.
Nvidia so far has done around 20 such events and connected with more than 25,000 Gamers in India who can experience the latest and greatest in PC gaming from top brands along with Nvidia.
Q.2 Which is the best selling Consumer Card for Nvidia? 
A lot of Nvidia cards are popular like the GTX 1050, GTX 1050 Ti and the GTX 1060. But the Nvidia GTX 1060 (6 GB Ram) is the top-selling graphics card for the company. A lot of gamers want to play games like PUBG, GTA, Witcher 3, Battlefield 1 or the Call of Duty series and GTX 1060 is an excellent option for them.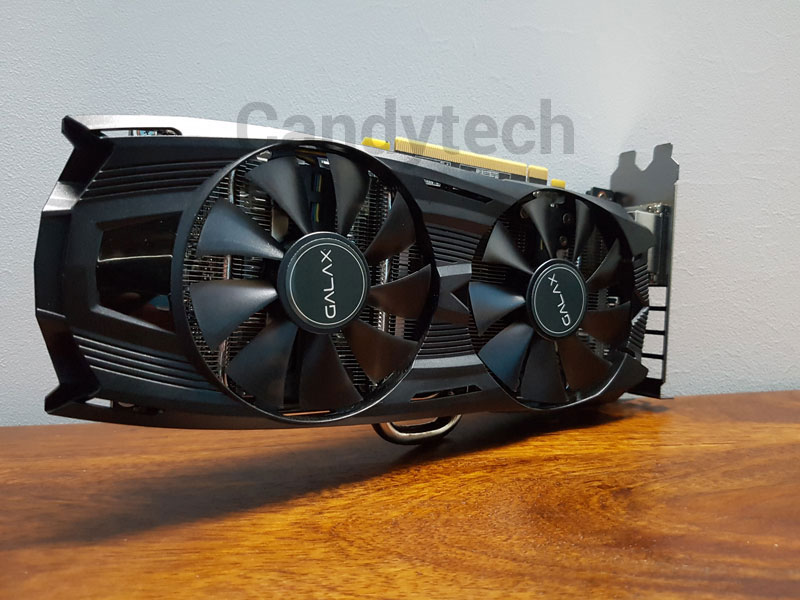 Q. 3 How is the Gaming Laptop Segment doing currently in comparison to Gaming PCs? 
The Gaming Laptop segment is booming and thanks to the lower prices of the laptops using the 10 series graphics cards. A considerable number of Gamers are opting for laptops. Also, the performance of the laptops using the GTX 10 series is comparable to the desktop equivalent GPUs, helping the cause.
Another reason for the Gaming laptop growth in India is an increase in the number of Gamers looking for content creation as well as streaming both for YouTube and Twitch.
Q.4 Which are the top Cities and Geographic locations for Nvidia in India? 
A lot of sales happen from the top 4 metros (Mumbai, Delhi, Kolkotta, Chennai), and there are a lot of Gamers who travel to these top cities from adjacent towns to buy the hardware. Metros are a big market, but there is a massive number of Gamers who are coming to the PC platform to have unparalleled gaming experience.
Also, Read: 
Nvidia Gaming Event – Gamer Connect Chandigarh on 24 June