Nvidia last week has launched the new GTX 1080 and GTX 1070 graphics cards  based on the Pascal architecture.  The new Nvidia graphics cards offer incredible performance and power efficiency.
Update – 25 May 2016 – While the Nvidia GTX 1080 was priced at $599 in US (India pricing is a different story) and the GTX 1070 was priced @ $379 there were two more cards which were quietly announced by Jen Husn (CEO Nvidia) didn't say much about them.
The Founders Edition Nvidia GTX 1080 will be available from May 27 in India and will be available from Asus, Zotac , MSI and Gigabyte, other brands will start selling it from June 1st week.
The Nvidia GTX 1080 Founders Edition is priced at Rs. 63,250 in the Indian market and will also be available to purchase from Amazon, Flipkart and Snapdeal. The Nvidia GTX 1080 is already listed on Amazon.in price Rs. 63,500. Check the Latest Price for Zotac Nvidia GTX 1080.
Related – Read More About Nvidia GTX 1080 and 1070 Versions launched in India and Key Specs and Prices.
Update 27/May/2016 – Nvidia Today launched the first GTX 1080 in the Indian market the founders Edition graphics card from Zotac price Rs. 63,500.
Zotac Nvidia GTX 1080 Founders Edition Graphics card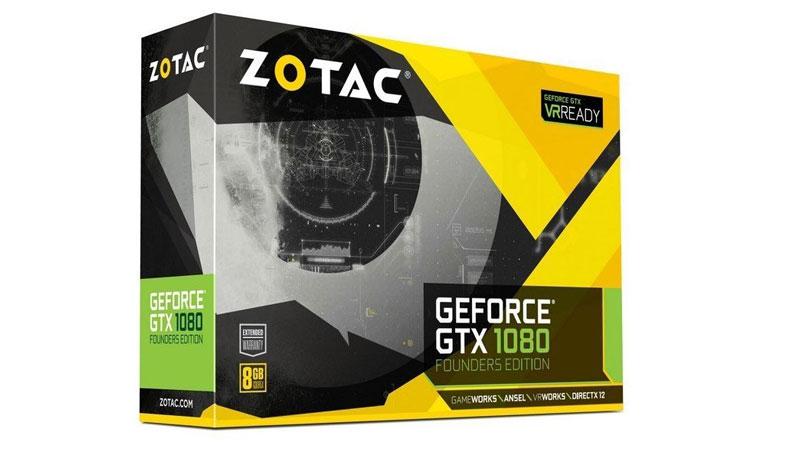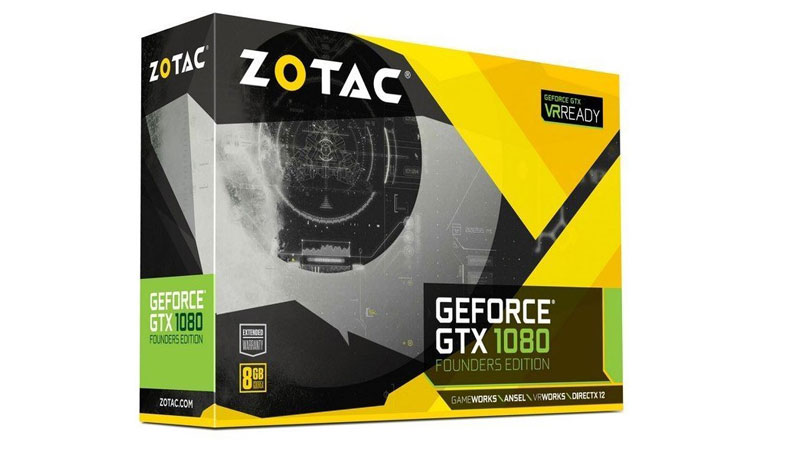 The Nvidia GTX 1070 Founders edition will go on sale starting June 10 and other custom board cards will go on sale by June End.  Price for GTX 1070 is yet not shared by Nvidia India. I will update as they share it.
The founders edition GTX 1080 is priced @ $699 while the Nvidia GTX 1070 is priced at $449 , why should anyone pay extra $100 and $70 for these cards and what so Special with these.
We did some probing and thanks to the verge and HardOCP for demystifying the enigma of the founders edition cards.
The Founders edition cards are made by Nvidia end to end.
What usually happens is Nvidia makes the reference card and then sell the board to the OEM's like Asus , Gigabyte, and Zotac which later on do customization as well as add custom coolers , set the OC clocks and sell different variants of the graphics cards to the end buyers.
The Founders edition GTX 1080 and GTX 1070 is made from scratch to finish by Nvidia and it will also be sold by Nvidia/partners directly to the customers.
Nvidia showcased during the keynote one of the reference GTX 1080 running at a Core Clock speed of 2100 (on Air cooling) which is much higher compared to the stock clock speed of 1600 on the reference design of GTX 1080. The card was air cooled.
Essentially the founders edition cards will come with great craftsmanship and build quality. They are more like the Google Nexus Smartphones developed and sold by Google in direct competition with other Android smartphone manufacturers.
Will this irk the manufacturers like Asus , Gigabyte , EVGA who make Nvidia graphics cards, I think yes to some extent will impact them as buyers may want to try the Nvidia Founder edition cards even though these are expensive compared to the cards sold by other manufacturers.
Nvidia GTX 1080 Firestrike Benchmark Performance
In a related News the New Nvidia GTX 1080 Hit the 3D Mark Firestrike performance.
The new GTX 1080 is twice as fast as the GTX 970 and around 25% faster when compared to the Nvidia GTX 980 Ti.
Source – VideoCardz
You May Like to Read :
Nvidia GTX 1080 and GTX 1070 India Launch Price Availability.
3 best gaming PC configuration under Rs 50000 India.
4 Best Gaming PC Build Configuration Rs 60000 or $800.