If you are a die hard fan of Windows phone, you have got bad news. Microsoft has pulled the plug on the Windows Phone and it is officially dead now.
Microsoft in a statement has made it clear that they are not going to support the Windows 8.1 and older versions with future updates and security patches. Windows 8.1 or lower contribute to about 80% of the Window phones globally. The devices running on Windows 10 will continue to get the support for now.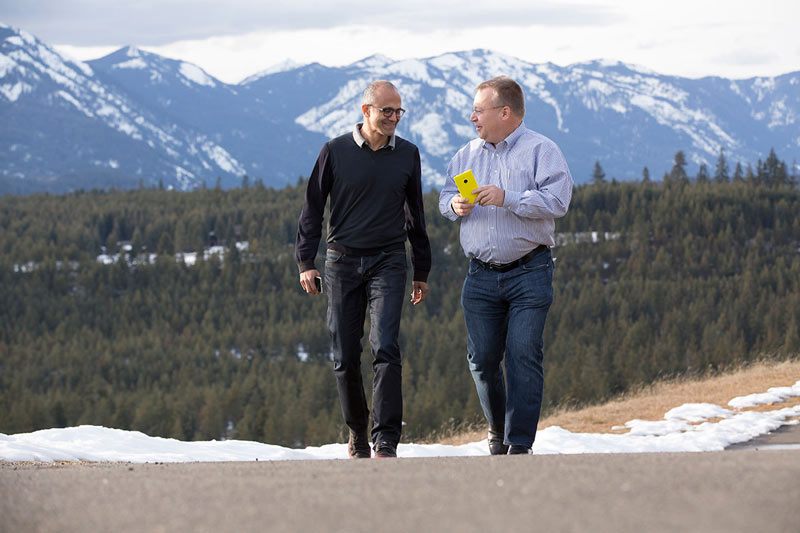 Microsoft CEO Satya Nadela has pointed out many times that the company has missed the bus for developing software for mobiles while iOS and Android have taken away the share.
It was Steve Balmer who was the CEO of Microsoft from 2000 to 2013.  The company saw major failure for the mobile business. During his tenure the company bought Nokia (Nokia to relaunch Nokia Branded Smartphones) and many other brands like aQuantive (for $ 6 Billion) and Skype. But was never able to make a robust mobile platform to compete with Apple and Google.
While the competition moved too fast and developed a far evolved mobile eco-system, Microsoft was still struggling to provide a comparable experience for Windows mobile users both at the software and hardware level.
The other major mistake was to re-brand the Nokia Lumia series to Microsoft Lumia – Why to kill a brand name which is so popular?
The way Nokia acquisition was handled by Microsoft, it was disastrous for both the brands. Now, Nokia is owned by HMD global and has embraced the Android ecosystem.
Which leaves Microsoft's Windows Phone to fight the losing battle. Microsoft itself has not launched anything new in the Windows Mobile for months now, last we heard was the Lumia 650 getting launched with Windows 10 and HP coming up with a Windows 10 phone  – HP Budget Windows 10 Mobile to Come With Cortana .
There is a lack of interest from smartphone manufacturers to come up with new Windows phone. While hundreds of Android phones get launched every week. Windows Phone launch is a rarity.
Popular App support is also dead for Windows 10 platform. Evernote has pulled their App already, even Microsoft has pulled Linked-In App from Windows Store.
Windows smartphones account for just 0.4% of  the global smartphone share while the 99.6% of mobiles run on the Android and iOS software.
Now it is to be seen what Microsoft does with the Windows 10 mobile phone users and would they launch a surface phone which has been rumored for long. Chances are bleak for a positive future for the Windows Phone at this point in time. Though die-hard fans can still pin the hopes on a surface phone from future.
Check Out Our Latest Video and Subscribe to Candytech Channel!!!