Xiaomi Mi4 got launched in India on 28th Jan 2015, and it takes on the aging Google Nexus 5 and controversial Oneplus One in the Rs. 20,000 price range.
The Oneplus one has been in the news more for Micromax and Cyanogen legal tussles rather than for setting any sales records. Despite all the issues surrounding OnePlus One, it is still one of the best phones that you can buy in the price range of Rs. 22,000.
On the other hand, Mi4 is the latest offering in India by the tyrant Xiaomi who has shaken the Indian mobile companies with predatory pricing and extreme value for money smartphones in last year.
Why I am comparing the new horses to more than 1-year-old hot-selling Nexus 5 (16 GB), reason is simple Google Nexus 6 is priced way above to compete in this segment and Nexus 5 despite being old, still offers excellent value for money for the buyers (in 2015) with reduced price tag of Rs. 25,000. Anyway, we are not going to have any new Google Nexus 5 inch smartphone shortly.
Before we see the PROS and Cons of Each Device lets See how they look and Feel: 
Google Nexus 5
Xiaomi Mi4 Vs Oneplus One Vs Nexus 5 Comparison
Xiaomi Mi4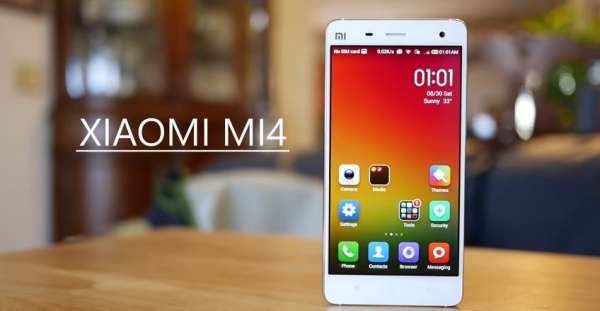 OnePlus One 
Lets see how they stack up against each other in terms of Specs:
Specs Comparison Xiaomi Mi4 Vs Oneplus One Vs Nexus 5 
Specs Comparison Xiaomi Mi4 Vs Oneplus One Vs Nexus 5 
Component
Google Nexus 5 
OnePlus One
Xiaomi Mi4
Processor
Qualcomm Snapdragon 800 clocked at 2.3 Ghz Quadcore Krait 400.
Qualcomm MSM8974AC Snapdragon 801, Quad-core 2.5 GHz Krait 400.
Qualcomm MSM8974AC Snapdragon 801, Quad-core 2.5 GHz Krait 400.
GPU
Android 330
Adreno 330
Adreno 330
Display Size
4.95 inches
5.5 inches
5.0 inches
Resolution
FHD 1920*1080.
FHD 1920*1080.
FHD 1920*1080.
Pixel Density
443
401
441
Colors
16 million
16 Million
16 Million
Display Technology
IPS LCD Display
IPS LCD Display
IPS LCD Display
Current Operating System

Android Lollipop.

Android KitKat.
Android KitKat.
OS upgrade-able
Already Updated
Likely to Get
Likely to Get
3G/4G LTE  Capability

3G & 4G

3G & 4G
3G
Rear camera
Yes, 8 Megapixel, Auto Focus Camera.
Yes, 13 Megapixel, Auto Focus Camera.
Yes, 13 Megapixel, Auto Focus Camera.
Front camera
Yes, 1.3 Megapixel
Yes, 5 MP Front Camera

Yes, 8 MP Front Camera

Flash support
Yes
Yes
Yes
Autofocus, HDR
Yes
Yes
Yes
Internal Memory
16 GB

64 GB 

16GB
RAM
2 GB RAM.

3 GB RAM.

3 GB RAM.

Expandable Memory
NO
NO
No
Battery Capacity
2300 mAH.

3100 mAH.

3080 mAH.

Dual Sim
Single Sim
Single Sim
Single Sim
Weight

130 grams 

162 grams
149 grams
Dimensions
137.9 x 69.2 x 8.6 mm.
152.9 x 75.9 x 8.9 mm.
139.2 x 68.5 x 8.9 mm.
Price
Rs. 25,000
Rs. 21999

Rs. 19,999
Now let's dive into what are the pros and cons these bad boys have to offer.
Google Nexus 5:
Pros
Excellent design, the rear cover is matte finish, quite easy to hold,  very light in weight only 130 grams. Only 8.6 mm thickness, excellent usability with one hand. The 5.0-inch screen is just ideal to use and read with 443 ppi screen.
The RAM and Processor are not comparable to the other two smartphones but no lag or slowness experienced in the Google Nexus 5. The camera is excellent with an 8MP resolution, not much to differentiate Vs. A Xiaomi Mi4 or Oneplus One.
The picture quality is incredible; it is irrelevant to compare only the megapixels for the smartphones.  Android Lollipop makes it a charmer and will make you differentiate from others with the excellent user experience. Google Nexus 5 is most likely to get the next major Android update whenever it rolls out.
It also has the 4G LTE connectivity if you are all charged up to get your hands on a high-speed data network. Excellent stock Android experience, can't get better than a Nexus.
Cons
The price is slightly higher if you can purchase around 23,000 it will be a great buy; there are many discounts offers on credit cards and festivals which can be used in case you are not in a hurry.
 Processor and Ram are slightly slow compared to the competition. The front camera is also primary with only 1.3 MP camera. It is suitable for video calls, though forget about selfies.  The big one yes the battery is just okay nothing great, require a recharge by late evening if you use it moderately or more.
OnePlus One  
Pros
Good design, rear cover has matt finish and looks premium in hand.  Excellent inbuilt storage of  64 GB, you can store whatever you wish without worrying about the storage. Good Camera and Screen resolution.
Also, it has the 4G LTE support and runs on Qualcomm 2.5 GHz Snapdragon 801 with Adreno 330 which offers excellent gaming experience on its 5.5-inch mammoth screen.  The 3 GB RAM helps you do multitasking without breaking the sweat.
The battery life is excellent with 3100 mAH capacity. It runs on Android KitKat and is priced exceptionally well for the build quality that OnePlus One offers.  Now Oneplus One will be available on every Tuesday without an invite; you can purchase it from Amazon directly in India.
Cons
Everything in the world has disadvantages even the Oneplus One.  It is heavy(162 grams) and large, when I first used it felt that the smartphone is a phablet and feels awkward to grip in my regular sized hand.
Besides, the Cyaonogen team kissing goodbye to Oneplus One it is left high and dry for excellent software integration and lack plethora of customization which Oneplus One boasted as it's unique selling proposition.
Android Lollipop has yet not rolled out, but OnePlus One team has said they are working on it and will get the update in a month or two. Overall these are minor things the device is superb if you want the 5.5-inch smartphone there is no better choice in the market at this price range.
Xiaomi Mi4 
Pros 
Good design did I mentioned I mistook it for a large Apple iPhone when I held the first Mi4 in my hand. The rear cover has a shiny back cover finish but still looks appealing.  It has good rear Camera 13 MP, and the front camera is a bonus with 8 MP resolution for all the selfie needs.
Also, it runs on Qualcomm 2.5 GHz Snapdragon 801 with Adreno 330 which offers excellent gaming experience on its FHD 5.0-inch screen.  The 3 GB RAM and Android KitKat with Miui mod makes it fluid device and provides the excellent user experience. Unless you are a fan of stock Android like me.
Further, the Mi4 is very fast and looks every bit premium with the metal edge frame and bottom speaker which makes it look like an  Apple iPhone. Pricing by Xiaomi has been aggressive, and Mi4 at 19,999 is an excellent value for money smartphone. Compared to the Mi3 it has way superior build quality and finishes.
Cons
Xiaomi packed everything in it and forgot to add the much needed additional 16 GB storage to the smartphone, or they could have sold the 64 GB version to outclass the Oneplus One on pricing simply.
Also, it lacks the 4G connectivity in the version launched in India. Barring these two significant points, the smartphone is excellent if you don't mind the lack of additional storage and want a 5-inch ideal smartphone with reasonable price.
Concluding thoughts
All the three smartphones stand out compared to several other smartphones available in the market in the same price range. You just can't go wrong if you pick any of these.
To sum it up in one line "Nexus 5 – Stock Android Lollipop Experience premium built 5.0-inch smartphone", "OnePlus One – 5.5 inch large sized, good storage, Processing Power Device", " Mi4 Slightly Cheaper – Great Specs, Front Camera, lacks storage and 4G".
Depending upon what screen size you want you can choose between Mi4 and Oneplus One. For Nexus 5 and Mi4 choice, you want better selfies and processing power, and cheaper option Mi4 is the right choice, for stock android junkies Nexus is incredible.
Related Articles – Google Nexus 6 or Samsung Note 4, Xiaomi launched Mi Note Pro with Snapdragon 810,  LG G Flex 2 The New Flagship.
Check Out Our Latest Video and Subscribe to Candytech Channel!!!