Xiaomi launched the much awaited Xiaomi Redmi 3S and a Redmi 3S prime in the Indian market today.  It was alleged for some days that Xiaomi is going to launch the Redmi 3S in the Indian market, but the Redmi 3S prime is a real surprise for even the most sneaky leakers.
(Important Update – You can also buy the Xiaomi Redmi 4, a newer version of the Redmi 3s and 3s Prime.)
Xiaomi has said both the smartphones are made in India and are part of their plan to be an influential member of Made in India initiative.
To begin with, the Xiaomi Redmi 3s and 3s Prime models are cheaper than the Xiaomi Redmi Note 3 and will be available for purchase from Flipkart for Rs.  6,999 and Rs. 8,999 respectively.
Xiaomi Redmi 3S and 3S prime have some commonalities, and some differentiating factors and both the smartphones are an ideal addition to the Sub 10k portfolio for Xiaomi India.
The Redmi 3S Prime is priced at Rs. 8,999 and will be available on Flipkart and mi.com exclusively, starting 9 August 2016.  Additionally, the Redmi 3S will go on sale in India on 17th August 2016 in India.
Xiaomi Redmi 3S
First of all, the Xiaomi Redmi 3S comes with a 5.0 inch IPS LCD display and has an HD (1280*720) pixels resolution with 293 PPI.  The phone display comes with Gorilla Glass protection. Further, it is powered by a new Qualcomm Snapdragon 430 Quad Core processor clocked at 1.4 GHz.
These are the first smartphones equipped with the new Qualcomm Processor. The processor is accompanied by the Adreno 505 GPU and offers better gaming performance compared to the Adreno 405 GPU.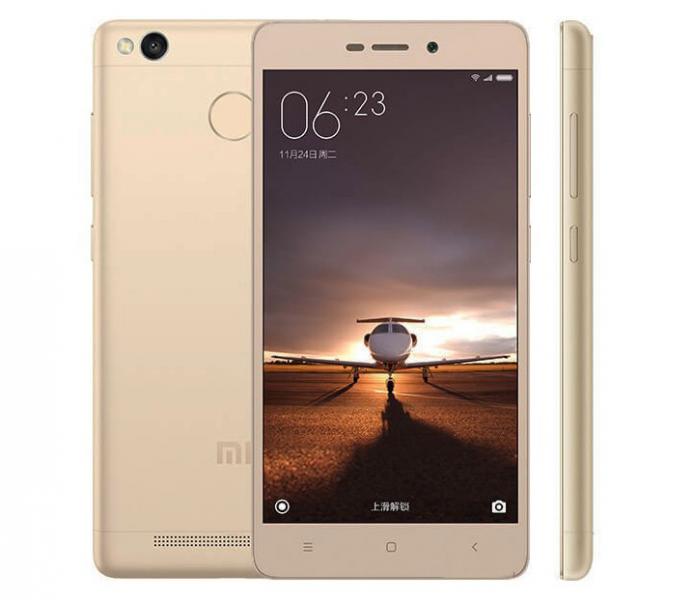 Furthermore, it comes with 2 GB of Ram and Runs on Android Marshmallow 6.0 along with the MIUI 7.0.
For photography, it comes with 13 Megapixel rear camera, and there is a 5 Megapixel front-facing camera to click selfies. The highlight feature is the large battery capacity with 4100 mAH battery capacity. Notably, it offers one of the best battery backups in this price range.
Furthermore, the Xiaomi Redmi 3S comes with 4G LTE support and Dual SIm along with native 3G / 2G connectivity. Besides, it has 16 GB of internal storage that can be expanded to 128 GB using a micro-sd card. Notably, the expandable storage option was missing on the Redmi Note 3. The Redmi 3S has 8.5 mm thickness.
Xiaomi Redmi 3S Prime

The differentiating factors for the Xaiomi Redmi 3S Prime include a fingerprint scanner at the back of the device for quick unlocking.
Contrastingly, the internal storage on Redmi 3S prime is also increased to 32 GB instead of the 16 GB on the Redmi 3S.
While there are other updates, most of all the Ram is 3 GB instead of 2 GB on the Redmi 3S.
In summation, both the devices come with great specs for the price and offer latest Android Marshmallow OS along with mammoth battery capacity.
Also, Xiaomi has recently launched the large screen smartphone in India – Xiaomi Mi Max, comes with 6.44 Inch Full HD Display, Snapdragon 652 Processor, and 4 GB RAM, priced below Rs. 15,000.
Xiaomi has also sold over a million Redmi Note 3 smartphones in India since it's launch couple of months back. The new Redmi 3S will compete with the Lenovo Vibe K5 and Coolpad Note 3 in its price range. However, the Prime version will face fierce competition from Coolpad Note 3 Plus and Yureka Plus for the 9K price range.
Should You Buy Redmi Note 3 (2 GB) or the Redmi 3S Prime?
Rather than buying the Xiaomi Redmi 3S prime, it is much better to buy the Xiaomi Redmi Note 3 because of Qualcomm Snapdragon 650 Processor that is far superior to Snapdragon 430. Most of all, the Redmi Note 3 offers a much better Full HD Display with 1920*1080 pixels and 401 PPI.
Consequently, I would suggest spending extra Rs. 1,000 and go for the Xaiomi Redmi Note 3 instead of Xiaomi Redmi 3S Prime.
You May Like to Read: 
Xiaomi Redmi Pro Launched Offers OLED Display And Dual Camera