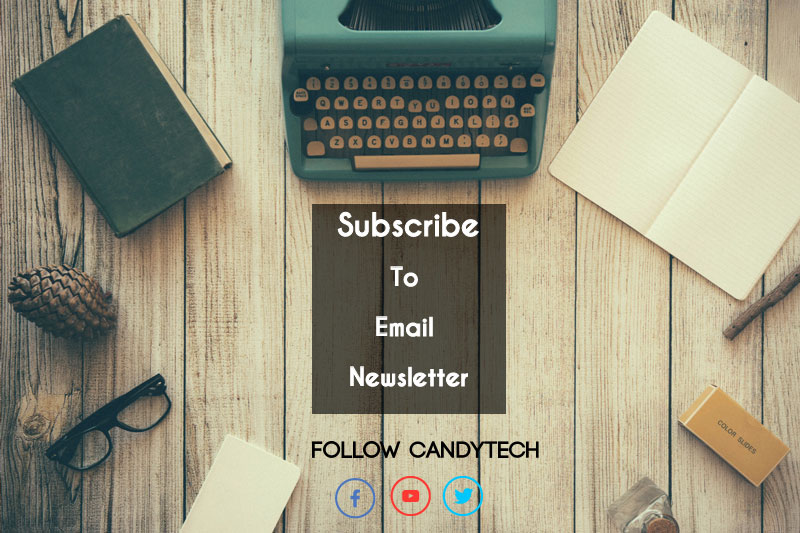 Email
Sign Up
It gives me immense pleasure to sign you up for the leading Tech Website. We will share some cool trending articles on Gadgets and Technology with You. Along with some crazy discount deals, giveaways to delight you.
Join 60,000 Candytech Social Media Influencers!
A Brief Note About Candytech
Dear Reader,
Welcome to Candytech, and thanks for making Candytech one of the most popular website. Candytech is read by millions of readers and it is great to see so many tech enthusiasts joining and sharing Candytech's Articles on Mobile , PC hardware and other topics. 
Candytech has huge number of Articles and Contributors who have helped me build one of the best tech site for Indian and Global readers. We aspire to be next Mashable or Verge for Indian readers giving them best reading experience.
If you have any suggestions to improve Candytech in anyway, we are listening, visit contact us section and shoot an email. I would be in debt, for your contribution.
 Some More interesting  things I wish to Share About What we Do At Candytech and Technology We Use to Make your Experience better. 
8 Interesting Facts About Candytech
We offer best User Experience and Navigation.
 Candytech is faster than 90% Websites on the Internet.
 We have optimized Candytech for Omni Channel experience, doesn't matter if you are on PC, iPad, iPhone, Android, Laptop you will get the best experience.
 Candytech uses very less data – ohh we use imaging software which compresses images so they load fast and use less data.
 It works fast on even the slow 2 G Connections -:).
 Candytech doesn't take sponsorship from companies to praise products. It has been neutral for all products in last 4 years and will continue to do so.
 Candytech has it's own VPS servers with a lot of processing power to make sure your experience is always super fast.
Please share some of our content which you like on social media & comment on posts to encourage us.
You can read more about Candytech and how we started the website and what is coming in future – About Candytech.
Once Again Thank You For being a Candytech Reader…….
Warm Regards – Kanuj Sharma