Latest and Recently Updated
Xiaomi Mi A3 Launch and Price Details Update - 21/August/2019 - Xiaomi launched the new Xiaomi Mi A3 on 17th...
Realme Launches Realme 5 Series in India, Price Starts Rs. 9999 Realme has launched the Realme 5 series in India...
Top features and Specs for Xiaomi Redmi Note 8 64-megapixel primary camera  Quad camera setup at the back ...
Next-Gen AMD Ryzen 4000 (Zen 3) Launch, Specs, Details (What's New) AMD recently launched the Zen 2 series and now...
Let's Talk About Mobile Addiction, Harmful Apps and How You Can Reduce Your Addiction One topic which would never run...
In this Article let's look at the latest Vivo Y Series mobiles with price, Specs, Features, and availability in...
Need a boost in your daily productivity and get things done faster, manage your...
Update: 14-August-2019 HTC Makes a Comeback in India after one year of Closure HTC after closing...
Update - 13/Aug/2019 Samsung Note 10/Note 10 Plus - All Details - At a sparkling...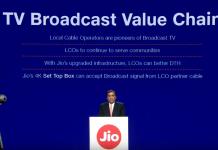 Jio has unveiled its 4K Set-top-box at the Annual General Body Meeting of Reliance...
Update 12/August/2019 Commercial Launch of Reliance JIO Broadband - 12th August 2019 Reliance JIO announced the...
Pixel 4 and Pixel 4XL - Everything We Know So Far Google, like every year,...
Update 12-August-2019 - The Nokia 7.2, Nokia 6.2 and the Nokia 5.2 are the...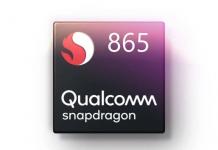 Qualcomm Snapdragon 865 Vs 855 Plus Vs 855 Vs Apple A12 Vs Kirin 980...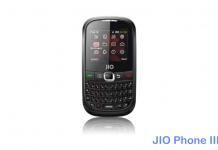 As reported by several leading publications such as NDTV Gadgets, the JIO phone 3...