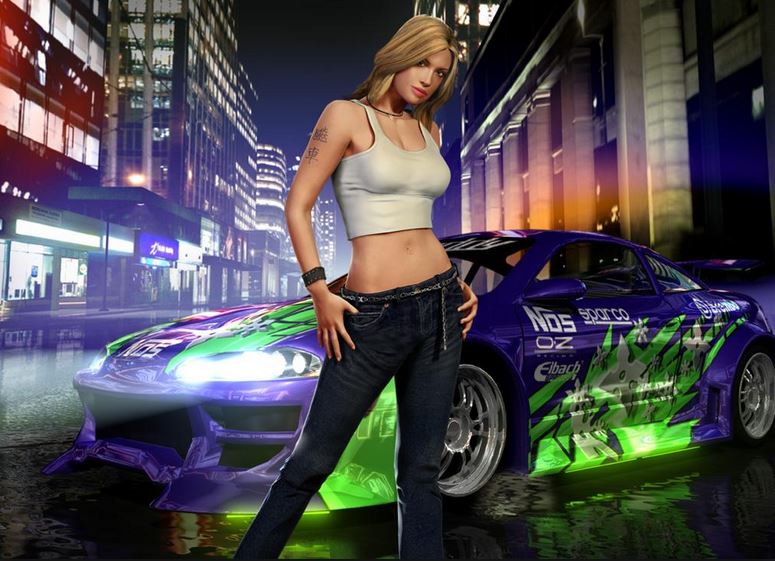 Updated – Aug 2022 – Looking for the best low-end games you can play on a low-specs P.C. or Laptop? We have you covered.
If you have an old potato PC, you can't certainly play titles like a GTA5 or Fortnite or Battlefield V. Don't despair, lad.
I have carefully crafted this list of top games from the last two decades that you can play even with laptops with 2 or 4 GB Ram and even without a discreet Graphics Card.
Good Graphics are essential for making a game enjoyable, but the story, gameplay, and characters make it legendary. Those who have played Max Payne 1 or earlier series of Need for Speed, like Need for Speed Unleashed and High stakes, will agree with me.
Most of the below-mentioned games are compatible with Windows 7, Windows XP, Windows 8/8.1, Windows 10, and Windows 11.
Also, at the end of the article, I will share how you can download and play these games for free.
You may also like to read Best Gaming P.C. Build from Rs. 20K to 100,000 ($300 to $ 1800)
I have included all types of games – Shooting, Car Racing, Strategy, first-person shooter, Sports, Cricket, FIFA, War Games, etc. The games were fabulous when they were released and are still worth playing.
Let's Check Out the List of 30 Best Games for Low End P.C. or Laptops
38. DOTA 2
If you're a gaming enthusiast, you've probably heard of Dota 2. DOTA 2 is a free-to-play game that you can install and play on any PC running Windows or even on a Macbook, as it is available for macOS. The Game can easily run on any Dual Core processor with 4 GB of Ram.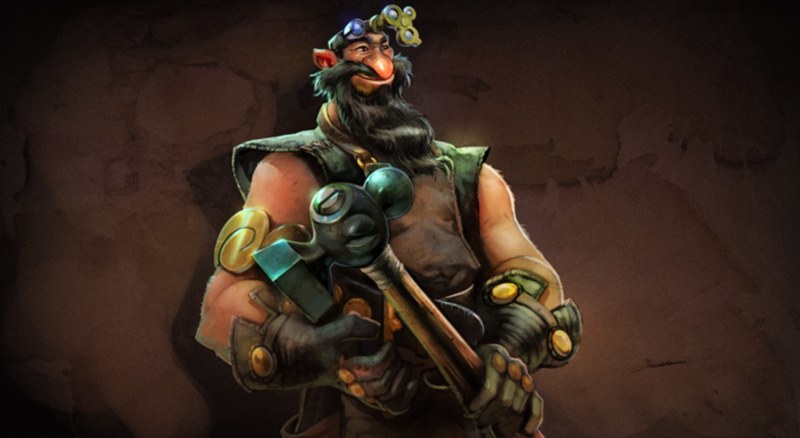 This fast-paced multiplayer online battle arena (MOBA) pits two teams against each other in a contest for control of a single map, with both teams working together to defend their own terrain and knock down the opposing team's tower.
Dota 2 has endless variations, and there is always something new to discover. The Game has Heros (your player) with an infinite array of powers and abilities. The Heros are free and don't require any in-game purchases.
The Game is played by millions of people worldwide, and it is one of the most played games in the world.
You can play with Bots for practice, and can also play online with your friends and others.
The match-making system uses AI to match you with rivals with similar skills. It is a modern multiplayer masterpiece that you can download from Steam and Play for free.
37. World of Warships
The World of Warships takes you on a journey of pre-world War 2 epic naval battles.
World of Warships is a free-to-play multiplayer game on PC, available on Steam. The Game puts you at the head of a fleet of warships to command and fight naval battles.
You can play solo or with other players online, and it's possible to play as part of a nation or as an independent captain.
In the Game, you'll face a huge variety of challenges. There are missions and tasks to complete.
The Game features historically accurate ship models, split into three classes: cruisers, destroyers, and battleships. Over 100 different ship models are available to unlock, each with its own strengths and weaknesses.
The gameplay is very complex and exciting, with plenty to learn for even experienced gamers. You must master the technical aspects, strategy, and tactics to succeed in battle. You can upgrade your ship's look and capabilities before entering a fight.
The Game can run on Windows systems with Dual-Core processors, requiring 4 GB Ram.
36. A Short Hike
Despite being a competitive game, A Short Hike is an easygoing and friendly experience. You do not have to worry about doing things like "killing" or "defeating" your opponents; you only need to help guide your character along the path, avoiding any hazards that come your way.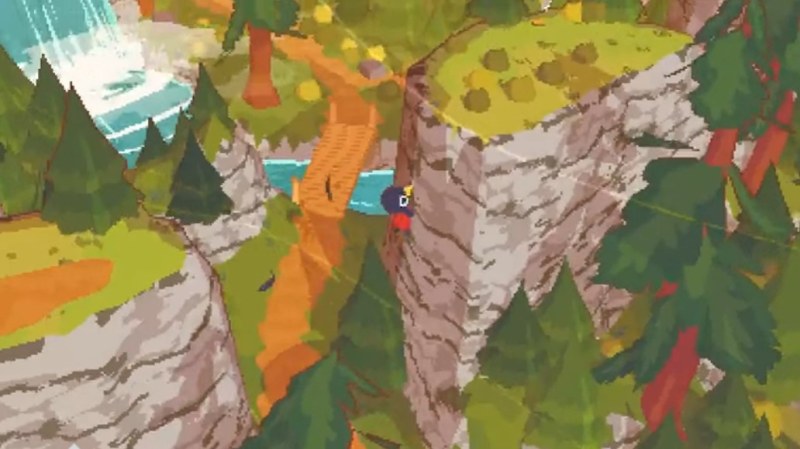 The Game is based on the hike to Hawk Peak Provincial Park and the challenges and obstacles you will get along the way as you reach the summit.
On the hike, you will meet other hikers and discover hidden gems and treasures. You can explore the island at your leisure and do activities like fishing, swimming, and listening to natural sounds to calm down from a tiring day.
The Game needs only 2 GB ram, Windows 7 or higher, and will work with most older laptops and processors.
35. Dorfromantik
Dorfantik (German for "village people") is a unique mix of strategy and puzzle mechanics. It is an idyllic village-building game where you build and arrange tiles to create sprawling landscapes. It is a game where you place tiles of buildings to develop ever-growing villages.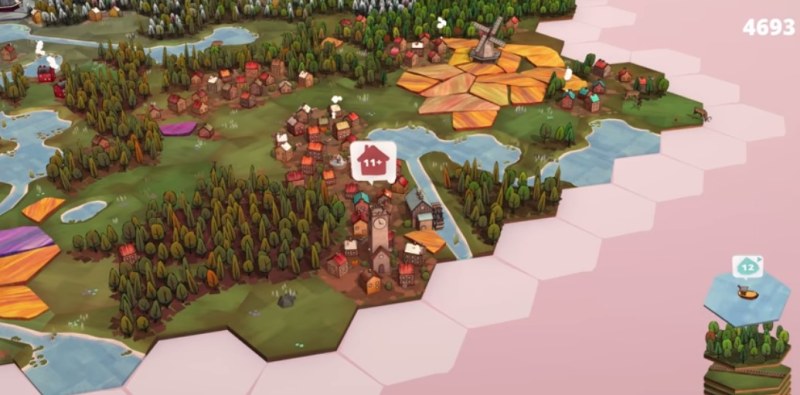 You can play Dorfantik any time you want to relax and take your mind off the stresses of everyday life. At the same time, the Game poses challenges if you are in a pursuit to beat the high scores.
Using a mouse-based control system, you'll guide your character worldwide to collect resources, build and expand your village, and explore.
At the same time, through careful and strategic placement of tiles, you'll be able to create new pathways so your villagers can reach various places easily.
There's plenty of room for replay value: every session generates an entirely new landscape to explore.
If you love those beautiful, expansive vistas in games like Minecraft or Terraria, but you're tired of the same gameplay mechanics and want something a little more relaxing and meditative, Dorf is for you!
34. Minecraft
Minecraft is one of the most popular cross-platform games that you can download and play on a PC with minimum specs. The Game requires 4 GB of Ram and will work with most old Intel and AMD processors.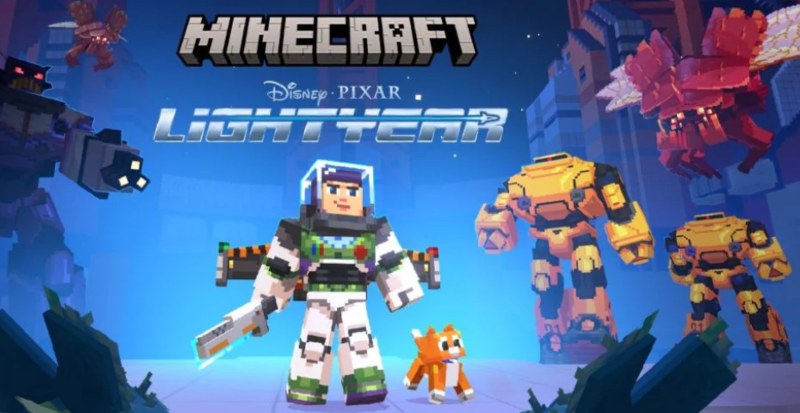 The Game is available on Windows PC, iOS, Android Mac, and even consoles.
Minecraft is a sandbox building game. The Game has no specific goals, and you don't have to follow a single storyline. Players can choose their own activities, including exploration, resource gathering, crafting, and building structures.
The Game can be played in single-player mode or multiplayer mode. The Game also allows users to create mods (modifications) and maps (levels) for others to use.
Minecraft offers several different modes for players to play in: creative, survival, and adventure mode. In creative mode, players have unlimited resources to build whatever they want; survival mode requires players to mine materials to craft tools and weapons; adventure mode allows players to create their own worlds.
33. Among US
It is one of the most addictive modern games that you can play with 5-15 players, and it is available for smartphones (Android and iOS), Nintendo Switch, and Windows PC.
For PC, it comes with minimal requirements and can run on Windows 7/10/11, with just 1 GB Ram and 250 MB of space. This is one of the lightest and smallest games to play on an old pc or laptop.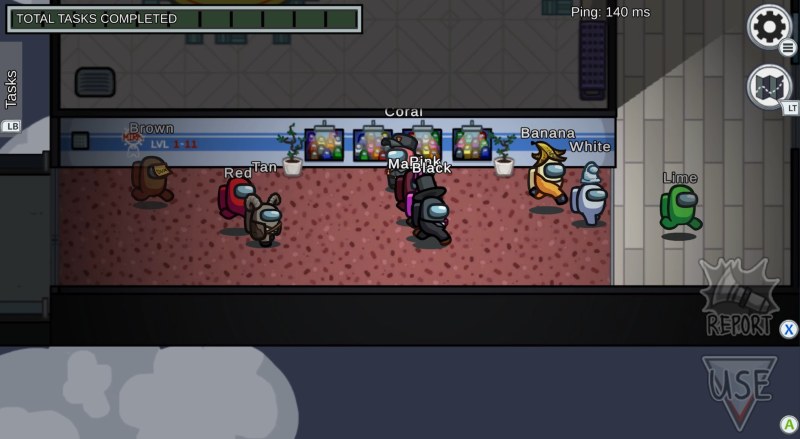 The Game is very similar to other tabletop games like Werewolf.
Story Line – It has scientists stuck on a ship trying to identify the one imposter out of them who want nothing more than to murder the rest and destroy the ship. You can call a meeting to discuss the odd behavior of a player and can even contact for a vote to remove the imposter.
The fun lies in fooling others just as you do in a poker game. It is one of my favorite modern games but is not free for PC; you can buy Among US from Steam for just 2 dollars (Rs. 199).
32. Portal and Portal 2
Our readers suggested that Portal be included in the best games to play on a system with low Ram and slower graphics cards.
The game runs on a system with just 2 GB RAM and a Pentium 4 processor; you can efficiently run it on Laptops with GT 620m, 720m, 820m, 940m, or GTX 1650.
The games are coded so that they don't use too many resources. Portal was released in 2007, while Portal 2 was released in 2011.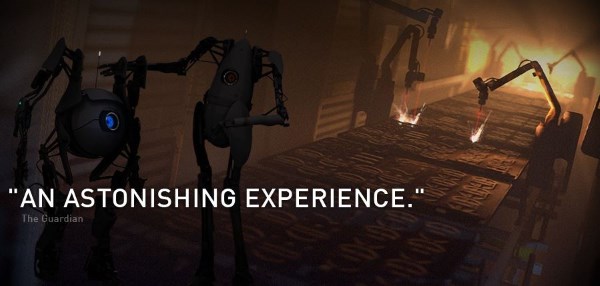 The Portal and Portal 2 are unique genres of games, if you love them, you will find them very addictive, and if you don't like the first-person puzzle action-adventure, you will not be able to play them.
Portal and Portal 2 offers mind-boggling puzzles at every stage of the game. Some of the puzzles are easy to crack while you may feel stuck and frustrated at other points, but that is the beauty of the game it challenges your mind.
The game also features some futuristic concepts and weapons, making the game more sci-fi and enjoyable. Portal 2 also includes a two-player cooperative mode, in which the robotic player-characters Atlas and P-Body are required to work together to solve puzzles. A great game for some of the great minds.
We may have missed one of your favorite gaming titles you have loved over the years, do share it in the comments below, and we may add it to this list.
31. Fifa 14
One of the latest gaming titles which work well on legacy computers is Fifa 14. It is yet another great game and is not a giant system hog.
You can play Fifa 14 on most old laptops and PCs.
The minimum game requirements for Fifa 14 is a 1.8 GHz Core 2 Duo processor and only 2 GB RAM. If you have an old graphics card like GT620m or GT 630m, you will still be able to run the game on your aging laptop.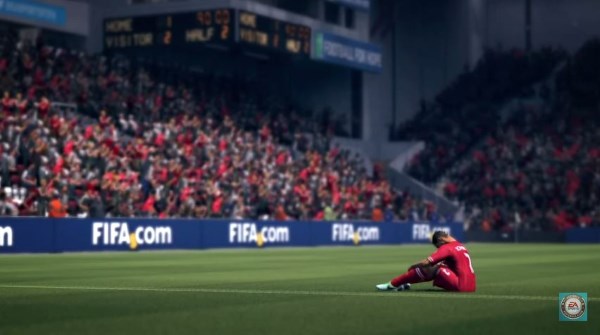 Fifa 14 brings in a different level of A.I. Players have the intelligence to adjust their stride and shot angles to ensure the ball hits the goal.
The game is more realistic than some of the previous versions of FIFA as the players can pivot, cut, and tackle other players as in the real-world game.
The ball physics is much more improved in the game, and it adds to the better gameplay experience, follows trajectories with precision, and simulates real matches.
Ultimate Teams – You can create your teams in the game with the addition of FIFA superstars like PELE, Maradona, and David Beckham.
Online play is impressive; you can play against a single opponent or opt for cooperative matches. In collaborative games, you can have a friend on your side and play against two more players on the other side.
30. Assassin's Creed
The first game was released in 2007 and was developed by Ubisoft and has been an incredibly successful series and was based on a new concept and gameplay that was ever seen before 2007.
It is a historical action-adventure stealth game. The Assassin's Creed games primarily revolve around the rivalry between two ancient secret societies: the Assassins and the Knight Templar.
The game was released on Microsoft Windows and PS3, and Xbox 360. The game has missions to clear, and the main character is Desmond Miles; the player is required to complete an assassination of public figureheads or covert missions as the game progresses.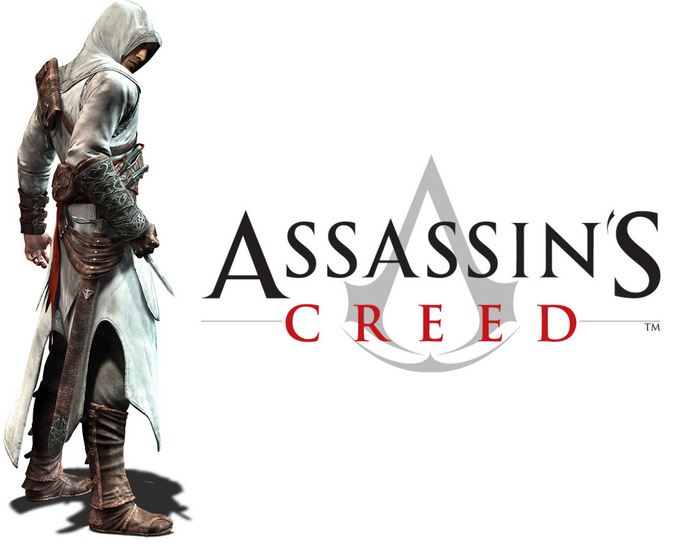 29. Need for Speed Porsche Unleashed
The game is somewhat old and was released in Feb 2000. No matter if you have a junky old cold computer or laptop, you will still be able to run this game. Resolution of 640*480 is also supported, and for such low resolution also the game is coded very well and looks and feels great.
It is a low-requirement P.C. game and works on laptops with even 2 G.B. ram. You even don't require a graphics card to play it.
It was one of the most amazing games E.A. ever made with the Porsche Factory Driver Challenges; it will make you an expert in driving. Graphics damages, smoke, flares all are well detailed with stunning landscapes and cities.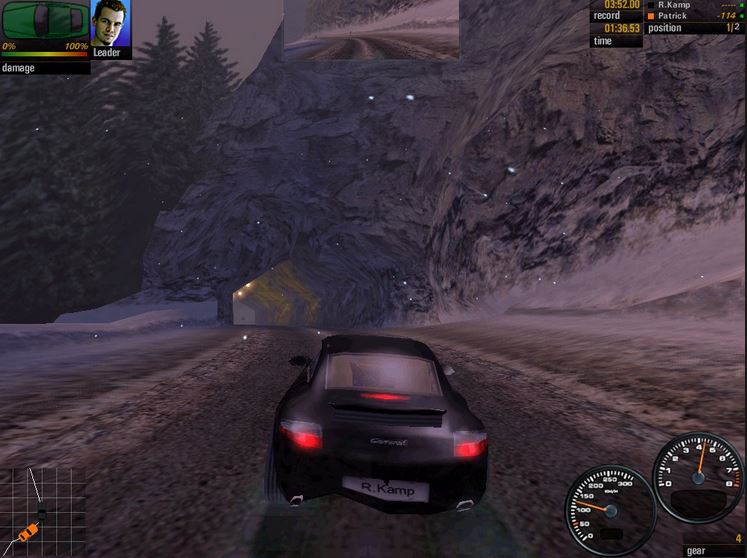 28. Need for Speed High Stakes
One of the most competitive racing games with real damage competitive single-player mode, The game has a good choice of cars and tracks; the cops are not easy to get rid of.
Driving requires precision and absolute control to play on a hard level and win the Championships.
The night driving modes are very challenging if you hit something and lose your car's headlights it becomes really difficult to compete with computer-managed competition cars who just can drive like Micheal Schumacher in complete darkness.
The game was released in the year 1999 by Electronic Arts Canada.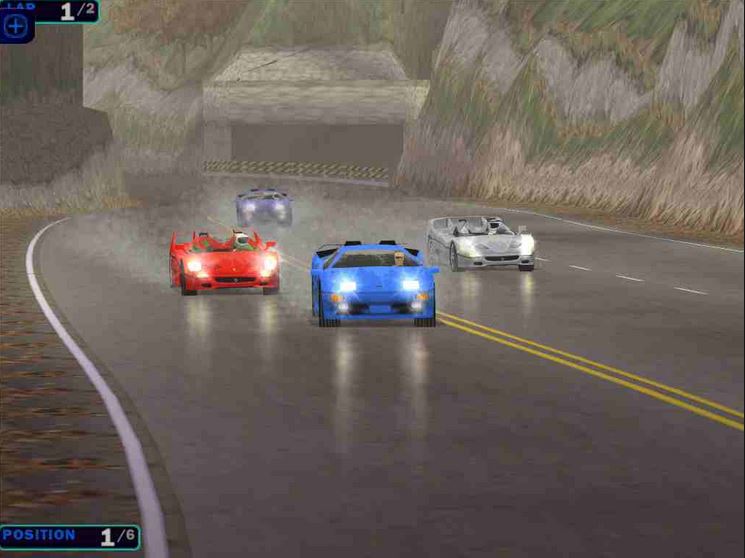 27. Need for Speed Underground
The game was revolutionary when it was released in the year 2003, November 17. It was the first street racing game from the Need for Speed series, and N.O.S. effects and motion blur were seen in a Racing P.C. game.
The music was twisted, and the game was so much better in graphics compared to the games released by Electronics Arts before this.
The game first had the concept where you start with a beginning Car and Race against the best Racers to increase your Reputation and then challenge the ultimate racer in the end.
Unfortunately, the Need for Speed series barring 1 or 2 games, did not create anything new regarding story and engagement in the current generation games.
Even the Need for Speed Most Wanted 2012 had the same story that got started in Underground and later improved with Most wanted 2005.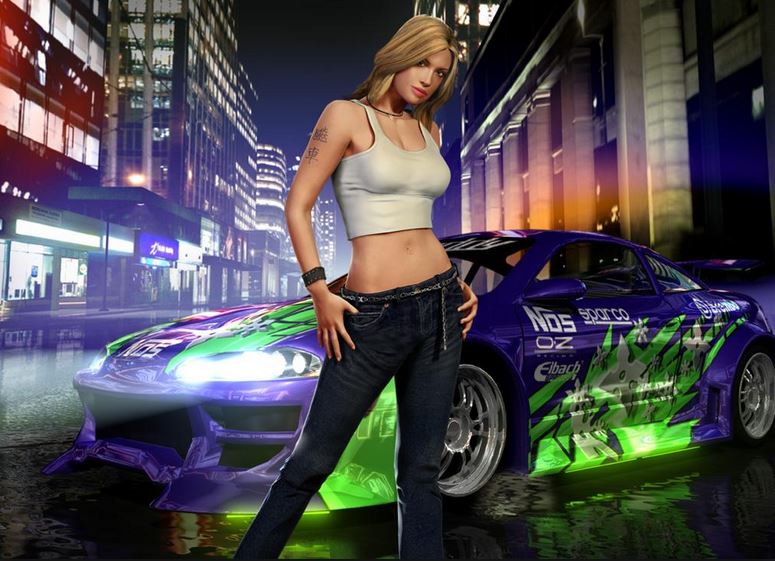 26. Need For Speed Underground 2
The game was the second in the series of Need for Speed Underground and what was improved in the game was the addition of new cars, more customization, and one of the best Music games ever had in a game.
"Riders on the Storm" was a legendary soundtrack in the game which can just make you push the pedal to the floor.
The game had not too many new elements compared to Underground 1 but still had good gameplay and graphics for the time.
You can easily play both the games on a core 2 duo or dual-core processor or an old Nvidia 610 or even previous generation of graphics cards.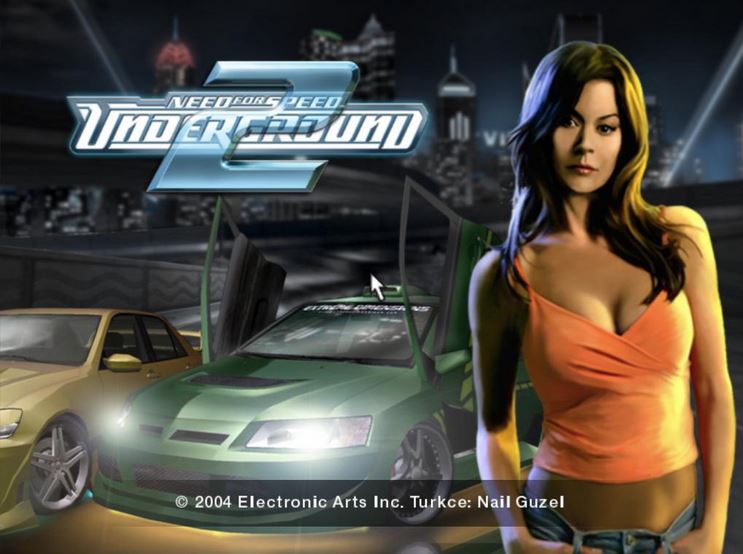 25. Need for Speed Most Wanted
The game was released in the year 2005 November. The Need for Speed fans was bored after the release of Need for Speed Carbon, which offered nothing new compared to the underground series.
NFSMW 2005 had the best cops chase hurdles and gameplay.
The game was different from what the fans had experienced in the earlier generation of games and was a massive success.
You can easily play the game on a native resolution of 800*600 or 1024*768. The graphics and soundtracks are good; the motion blur effects and cop chases are the best needed for speed older titles.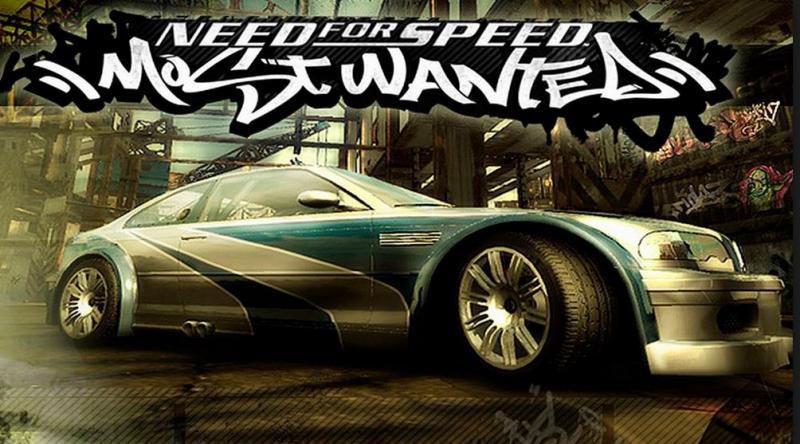 24. G.T.A. Vice City
The game was so addictive that people used to play it for days and nights immersed in Vice City.
The Gamer's first time had such a massive open-world game where they could do whatever they wanted. The game was coded lightly, and you can play it with a primary graphics card and processor.
You can still download and play it on any PC or Laptop on a low resolution of 800*600 resolution, yet the game will manage to awe you.
The game has small missions, a great story, and hundreds of options to explore in vice city. The game was released on October 27, 2002. The game size is around 1.5 GB and can be easily downloaded.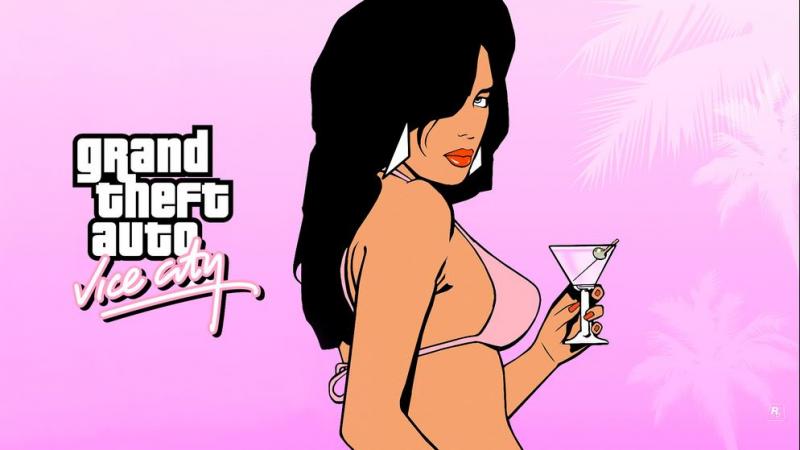 23. G.T.A. San Andreas
G.T.A. San Andreas is still one of the most famous open-world games and has been downloaded thousands of times by P.C. Gamers. It had better graphics and a colossal open world to explore than what we saw in the G.T.A. Vice City.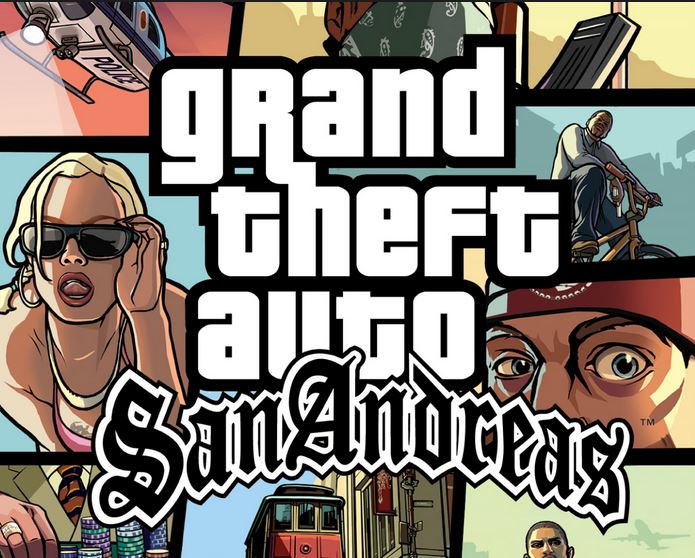 The Rockstar studio released the game in the year 2004, on October 26.
The game size is 2.0 GB and is priced very low if you wish to purchase the original game.
The game is one of the most fun games to play, and several mods have been released since its release, including the infamous Hot Coffee mod with all the adult content.
Check 22 More Low-End P.C. Games and how to download them – Click Page 2 Below.