About US – Learn more about Candytech's growth story from 0 to 5 Crore website visitors (as of June 2022).
Management Change Update – 20 September 2022
Since 20th September 2022 Candytech.in is managed by a new team and is lead by Mr. Jagdish. Mr. Kanuj Sharma has resigned as editor/director from immediate effect – please contact us for any queries.
---
Let's check out our inception and growth story.
Candytech – Inception – 19 April 2014:
To begin with, Candytech was Born on 19 April 2014; it is 8 years old now. I have always loved Technology, Gaming & Gadgets. In 2014, I got the idea to create a helpful website that offers Quality tech articles and genuine advice to tech readers.
I started Candytech with zero knowledge about websites but self-learned everything from reading articles and watching Youtube videos. We got enormous success and praise from readers in a short period. So far, Candytech is visited by 5 Crore readers with over 8.4 crore page views.
Candytech Story: How Candytech Grew from Just a FaceBook Page to a Popular Website?
In 2014, I started a Facebook page and started sharing articles/reviews with the tech community.
However, Facebook limits the post reach. (You need to pay FaceBook for higher organic reach).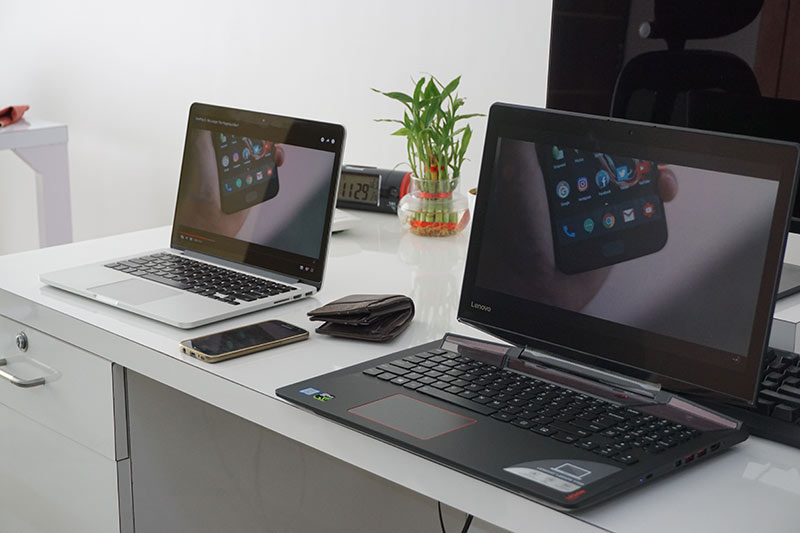 I was new to this but realized Facebook was not the platform to use, so I researched for some days, learned about WordPress, and created a basic website.
I moved ahead, taking just a leap of faith and trusting God would help me.
In the first year, I started getting many visitors to the website. And then, one fine day in 2016, it exploded. The highest one-day visitors peaked at 35,000. Unbelievable!
Vision and Core Belief – Candytech
Sharing Trustworthy and Useful information to the Candytech Readers.
Candytech doesn't want to be the biggest technology website but wants To Offer Best Advice and Information to Readers.

Kanuj Sharma
I have intentionally kept Candytech a small website instead of making it a content farm like most bigger websites.
Being small helps us keep the quality of our content high and relevant to the users. We don't have too many ads on the website to ensure readers have a good time. It's not about making big bucks. Our focus and core competency is computing – PC hardware, laptops, mobiles, routers, and headphones. Also, since I have worked for 10 years in telecom, sometimes I write about it.
Also, there are 57K social media influencers and 13500 email readers. There are over 27313 comments on the blog, and we have helped and advised 1000s of readers in the last few years.
Follow Us on Social Media For Latest Updates
Special Thanks to Team Members and Writers @Candytech
Thanks to team members and contributors who helped Candytech stand out from the crowd. These are the people who I am indebted for their immense contribution to the success of our website.
Special Thanks to:
Ayush Sharma
Darshit Pattan.
Ram Uthaya Kumar.
Shubhendu Singh.
Krutika Shetty.
Prateek Sharma.
Stavan Pandya.
Monika Sharma
Prathamesh Gharat.
Karanjot Singh
Jagdish Sharma
Renu Baliyan
Harpreet Kaur
Without the contribution and help of these tech enthusiasts, the journey would have been harder.
What Do Readers Say About Candytech?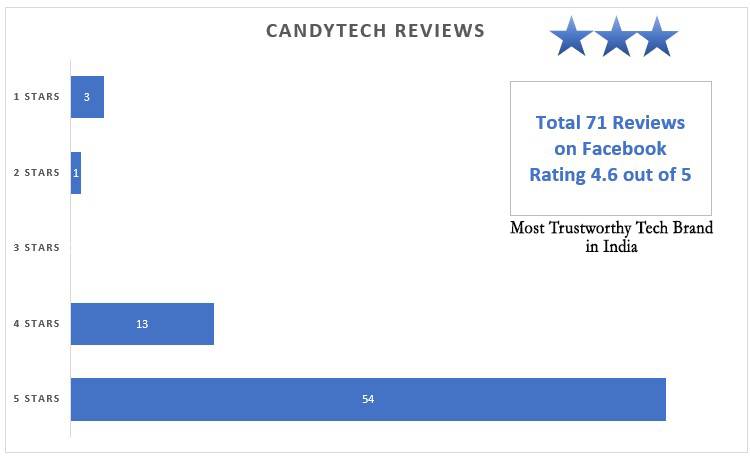 Contact Us
You can contact me for any queries or help. Advertisers and PR Companies can also contact me on the below email ID. Contact Us Here.
Office Address and Location – Candytech
Some FAQs About Candytech
Question – Is Candytech An Indian Company?
Yes, Candytech is an Indian company, and it was started in 2014 in Mumbai by Kanuj Sharma.
Question – Does Candytech.in make headphones, TWS, Smartwatches, and other gadgets in India?
No, We are not manufacturing gadgets such as headphones, TWS, or Smartwatches in India. If you have come across a similar brand name, they are also most likely importing these from China.
Registered trademark of the Brand