In this list, we are covering some of the games which are already released in the year 2015-16 and are amazing to play even today. PC gaming is experiencing better graphics and gameplay with the advent of new graphics card technologies.
There are many brilliant titles that came in 2015-16 and also the graphics performance has seen a bump with the launch of new Nvidia GTX 980 & GTX 970. The pc gaming industry has something fresh to bank on & build the new generation of Games.
With Game developers shifting from PC to consoles we have seen lesser PC specific titles in the last couple of years and even a very late release of games on PC platform such as GTA 5.
Let's check out some of the thrilling titles that you can even play today.
*Note - This article was originally published in 2015 and some release dates may have got changed, please share in comments in case you find any anomaly.
Top 30 Best Computer(PC) Games From 2015-16 You can Play Now
Grand Theft Auto 5
No. 1 on the list is one of the favorite titles for PC Gamers, GTA 5. It was earlier scheduled to launch in November 2014, though Rockstar delayed it to be released on 24 March 2015 for Microsoft Windows due to more refinements required for the PC version.
Release Date – 24th March 2015.
Platform – Microsoft Windows PC.
Developer – Rockstar Games.
Price - $59.99 or Rs. 2,499 INR.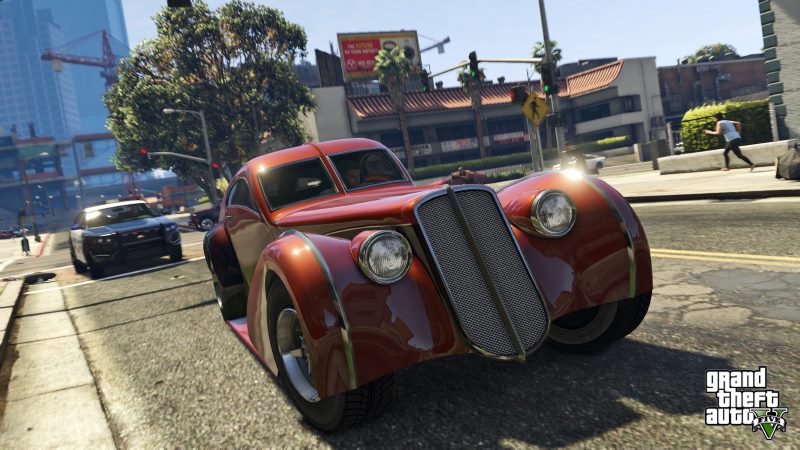 GTA 5 PC Game Description – Game is set within the imaginary state of San Andreas the single-player story follows three criminals and their efforts to commit thefts while under pressure from a government agency. The open world environment is the best and one of the largest which any game has ever witnessed. There are many new cars, other vehicles even helicopter, airplanes, seaplanes, bikes which you can drive and have fun.
You can mess up with the pedestrians and explore nightclubs and beaches and mountains with beautiful graphics and scenic views. The open world design lets players freely roam San Andreas, which includes open countryside and the fictional city of Los Santos.

There is an exciting world of wildlife – animals and sea creatures to be explored. Trains, locomotives, mining, shipping and a whole lot of real estate to be explored and owned. The graphics and music is immersive to get you hooked to this irresistible and addicting escapade.
More you mess up in the game your bounty and wanted level increase in the game and in turn the aggression of cops also increases. Grand Theft Auto Online, the online multiplayer mode, lets up to 30 players explore the open world and engage in cooperative and competitive game missions.
Saints Row: Gat out of Hell
Second, on the list is Saint Row: Gat out of Hell. The game is set to release in early 2015 and is developed by the talented team of Volition and High Voltage Software bringing more creativity in the modern day PC gaming.
Release Date – 20th January 2015.
Platform – Microsoft Windows PC.
Developer – Volition and High Voltage Software.
Price – Pre-Purchase from Steam @ 19.99$.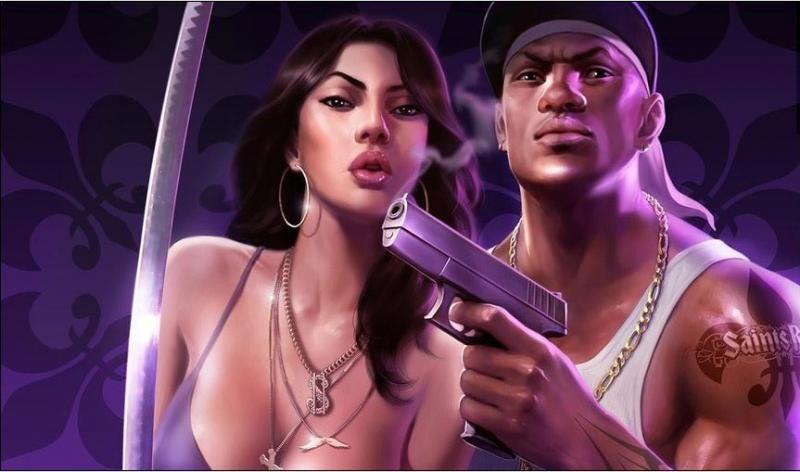 Volition's biggest bad ass from the Third Street Saints is back, hotter than ever, Johnny Gat is larger than life in Volition's Saints Row: In the game Gat Out of Hell players take on the role of Johnny Gat as he is sent into hell via a reprehensible spirit board incident and left to combat demons, the horrors of the underworld and, of course, the Devil himself.
The plot revolves around Johnny Gat and Kinzie Kensington's attempt to rescue the leader of the Saints from Hell after being captured by Satan. In Hell, Johnny and Kinzie must be united with deceased enemies of their past as well as former Saints.
The game is played as a third-person shooter in an open world city dispersed with quests, secondary objectives, and various collectibles. Superhuman abilities return in Gat out of Hell introduces "angelic flight", giving wings to the player. You can choose to play as either Johnny Gat or Kinzie Kensington as you tear apart Hell in a quest to save the leader of the Saints' soul.
Dying Light
The 3rd on the list is Dying Light - It is an action-adventure survival horror PC game developed by Techland and published by Warner Bros. Interactive Entertainment. You can check out the review of Dying Light.
Release Date – 27th January 2015.
Platform – Microsoft Windows PC.
Developer – Techland and published by Warner Bros. Interactive Entertainment.
Price – Pre-Purchase – 49$ or approx. Rs. 2499 INR.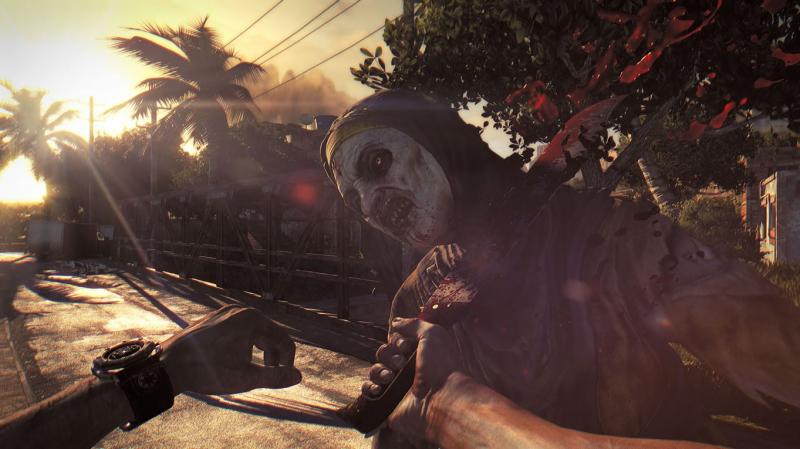 Dying Light – It is gripping, it is deadlier, it is scary, it is you becoming a Zombie. The game Dying Light is an action survival horror game played as the first-person shooter with immersive graphics. The game is set in a vast and dangerous open world full of creepy Zombies. During the day, you roam in an urban environment devastated by a cryptic epidemic, scavenging for supplies and crafting weapons to help you defeat the hordes of mindless, flesh-hungry enemies.
At night, the hunter becomes prey as the infected grow in strength and aggression - but even more lethal are the nocturnal, inhuman predators that leave their hives to feed. You will need to survive till dawn from the mysterious creatures of the night.
The Game has two elements night and day the day you are the hunter at night you are hunted by the powerful Zombies who gain strength.Co-op Mode for 4 Players - In the extreme conditions of a zombie apocalypse. Show your individuality and customize your character and play with the other players to defeat the Zombies.
The Witcher 3: Wild Hunt
Fourth on the list is Witcher 3: Wild Hunt. It is an action role-playing video game set in an open world environment, that is currently created by Polish game developer CD Projekt RED. It is scheduled to be released for Microsoft Windows, PlayStation 4, and Xbox One on May 19, 2015. The game has been a success and has sold more than 4 million copies in first 2 weeks of release.
Release Date – 19 May 2015.
Platform – Microsoft Windows PC.
Developer – CD Projekt RED (polish developer).
Price – $53.99 USD on Steam.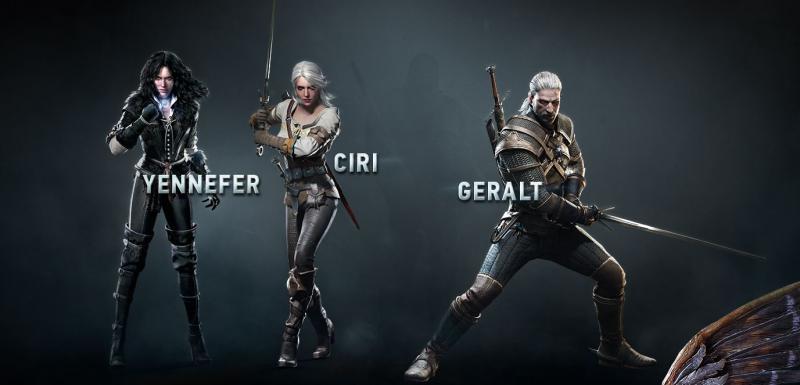 The Witcher 3: Wild Hunt The Witcher is a story-driven, next-generation open world role-playing game, set in a visually stunning fantasy universe, full of meaningful choices and impactful consequences. In The Witcher, you play as Geralt of Rivia and confront a foe darker than anything humanity has faced so far—the Wild Hunt. The Game comes with a gigantic open world full of mountains, green pastures, rivers scenic bliss to explore.
The game is meaningful with Novel like the story and immersive gameplay to hook you for 100's of hours. Geralt, Ciri & Yennefer are the main characters who fight the evil and keep the world safe.
The sorceress Yennefer of Vengerberg, a one-time member of the Lodge of Sorceresses, Geralt's love, caregiver, and teacher. Without a doubt, one of the key female characters appearing in the Witcher books and games. In the sea of blood, the key to salvation lies in a single drop. Cirilla Fiona Ellen Riannon, the ashen-haired girl from the prophecy, and apprentice of Geralt of Rivia Geralt of Rivia—a witcher, a wandering solution in search of his next problem. A man who's seen as many caves and trolls as he has kings, queens, and courts.
Battlefield Hardline
Fifth on the list is Battlefield Hardline. What will you get if you mix up Battlefield 4 and Need For Speed Most Wanted 2012 – Yes you are right you will get the Battlefield Hardline. The Battlefield Hardline is going to release in this month on March 17th.
Release Date – March 17, 2015.
Platform – Microsoft Windows PC.
Developer – EA Games.
Price – Origin Download Pre-order for Rs.3,499.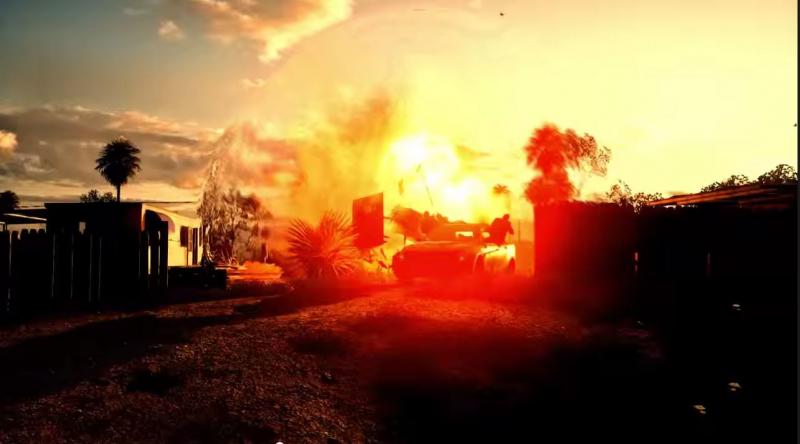 The game is a mix of Racing as well as a shooter. You will be doing a lot of shooting from the Car and mad car chasing will continue. You can live out your fantasy of being a cop and criminal. The game is set in the urban environment where you choose sides either can be a cop or criminal. Graphics look better in the single player as well as multiplayer mode. You can take cover behind objects during brutal firefights, team up with other members to raise an attack on the other side.

Rain havoc! The world may be modern and sexy, but like the saying goes, a man's gotta do what a man's gotta do. Blow open bank vaults, destroy car dealerships, shoot out an secretive grow lab -- whatever it takes to get away from the cops or to make that bust. You have full authority to break down the city and get the bad guys. EA has set the price quite high for the PC version it is available for download for Rs. 3499.
Battlefield Hardline has revealed the New trailer - BATTLEFIELD HARDLINE Karma Gameplay Trailer
Battlefield Hardline is looking more and more like a mixture of Need for Speed Rivals and Battlefield 4 - The developers are mixing the Battlefield furious fights and NFS fast pace driving along with a story to bring more engagement in the Game.
Project CARS
Sixth on the list is Project Cars. It is a motor-sport simulation game developed by the British video game developer Slightly Mad Studios. It was scheduled to be released on March 17, 2015, however, the new date for launch is April 2, 2015. So not too much time left for the release of the game, all racing fans can prepare for this treat coming soon.
Release Date –May 7, 2015.
Platform – Microsoft Windows PC.
Developer – Slightly Mad Studios.
Price –£32.98 or 53$.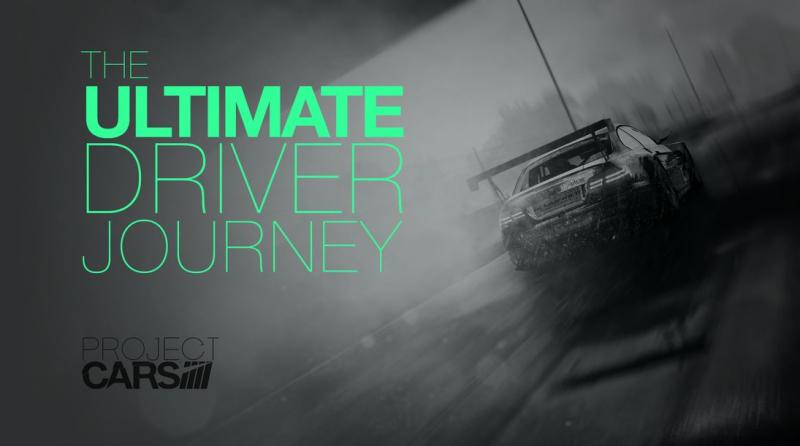 There has already been a dearth of decent racing games on the PC platform. Need for Speed Most Wanted 12 was acceptable but need for speed rivals was not able to raise any interest. The same old storyline and gameplay tactics, EA need to come up with something better as they are killing the Need for Speed brand name.
We have lots of hopes from Project Cars as it is made from taking real feedback from gamers and what they would like to see in a racing game, hope the game brings back the old glory days of PC racing when gamer's used to stay hooked to NFS High Stakes and Porsche Unleashed.
Through the purchase of Tool Packs players could contribute to development in roles including content creation for the game. The Game is projected to represent a realistic driving simulation. What you will find different in the Project Cars Vs a Gran Turismo or a Forza Motorsport, the game allows the player to choose between a variety of different motor-sports paths and grants immediate access to all included tracks and vehicles.

Speed Thrills: What thrills a Racer is high-speed wheel to wheel drive. If you find your adrenaline pumping as the accelerator go down, wait for the night mode to unleash. The night mode will make you sweat and fixate your eyes on the screen to avoid that one tiny mistake which can cost you, your coveted Number 1 spot.
Total War Attila
The Total War Attila is the current game from the total war series, previous games were Total War Arena and Total Wars Battles Kingdom. The Total War Attila is created by the studio Creative Assembly and is produced by Sega. The Game got released on 17 February 2015 for OSX and Windows PC.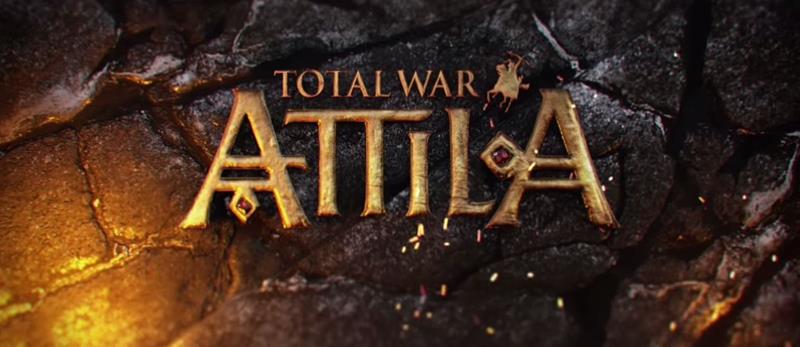 Release Date – 17 February, 2015.
Platform – Microsoft Windows & OSX.
Developer – Creative Assembly
Price – $30
Total War Attila is more like the older games in the series and focus on strategic management of Kingdom along with winning ruthless battles in the field. The game play is similar to the Rome Total War II where you need to think your moves on the strategic map along with the fighting realistic battles. The game starts in 395 AD and the main character is not in power yet and slowly builds up his army and gain ranks.

The game is thrilling with some of epic battles with real destruction mechanics, excellent graphics. The details to army units and builds is based on the next generation of graphical engine to bring you the best medieval warfare experience.
Mortal Kombat X
Mortal Kombat X is one of the most brutal games that has been developed by the Nether-Releam Studios. The game is fighting genre where your player fights against a single rival. The characters have unique powers and fighting styles.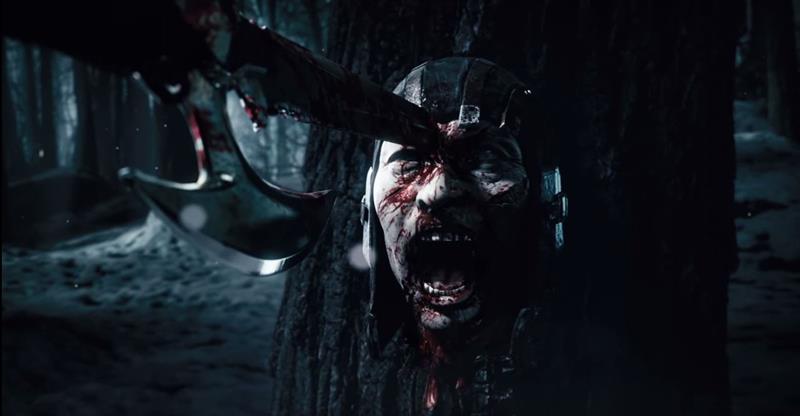 Release Date – 14 April, 2015.
Platform – Microsoft Windows & PS4 and Xbox One.
Developer – Creative Assembly
Price – $40
The action oriented game is full of blood and bone braking hits by players. The fatalities and brutalities at the end of the round makes the Mortal Kombat X more gory and blood thirsty title compared to any other fighting genre video games.
The game characters like Liu Kang, Jade, Kitana, Kano, Jhonny Cage and Jax are the as interesting as their fighting styles and the fatality and brutalities they can do. The new factions mode in the game is quite interesting where player needs to choose one of the 5 fighting factions and move up the ranks slowly to the glory.
Dark Souls 3
Dark Souls 3 may actually come in the beginning of 2016, though earlier there were new that it may come in December 2015, hence we including it our list. The Dark Souls 3 was unveiled in the E3 presentation from Microsoft on 15 June 2015. The game trailer is epic and can give you horror goose bumps, the cinematic trailer comes with the tagline "...now only embers remain."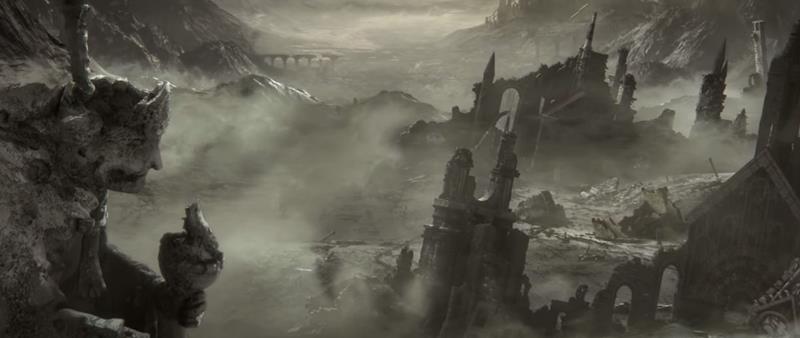 Release Date – Early 2016
Platform – Microsoft Windows & PS4 and Xbox One.
Developer – Software and published by Namco Bandai
Price – unknown
It is an action role playing horror video game not meant for the faint hearted. The Giant monster shown in the trailer, looks to terrifying to be fought and we hope fans don't have to fight the lethal creature of the dark. The game looks great with enigmatic sound effects and detailed graphics. The PC Gamers are in for a treat with this next Dark Soul 3 game.
Miyazaki the developer behind the early games Dark Souls and Dark Souls 2(supervisory role played) is directing the upcoming dark souls 3 as well and we expect the game to nerve wrecking and full of surprises when it releases for PC, PS4 and Xbox One.
Star Wars Battle Front
Star Wars Battle Front looks epic with the battles between Star War Characters and machines take us to a whole new world. Painted snowy white the warriors battle the intruders and some of the extreme robotic machines. The game is published by EA and made by DICE studios. The Photo-realistic visuals and authentic sound design from the talented team at DICE will change your releam and take you to a different fantasy land of Star Wars.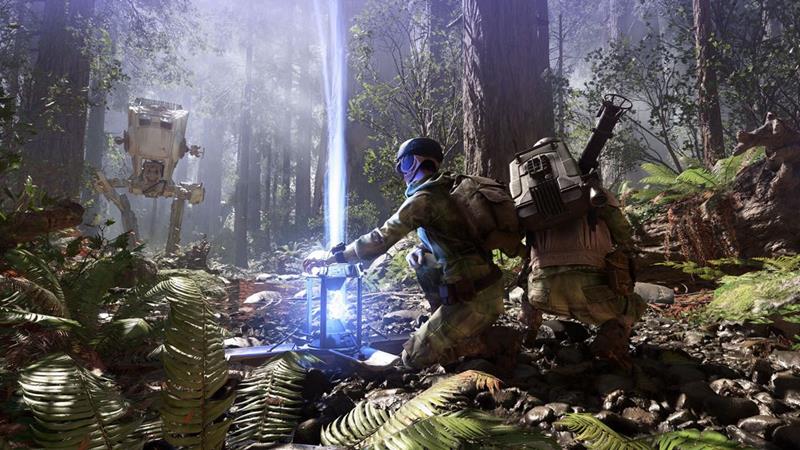 Release Date – 8 December 2015
Platform – Microsoft Windows & PS4 and Xbox One.
Developer – Software and published by Namco Bandai
Price – unknown

Players who Pre-order Star Wars™ Battlefront can fight the battle one week early on December 1, 2015, they will get the early game access from Electronic Arts. All other players will get access to this free content on December 8th, 2015.
Just Cause 3
Just Cause 3 is an action adventure game you have never seen before. The game is developed by the Avalanche Studios and produced by the Square Enix. Square Enix has produced some of the very famous game series like the Final Fantasy and Tomb Raider. The game is set to release in Q4 2015 and is a sequel to the famous Just Cause 2.
Release Date – Q4, 2015
Platform – Microsoft Windows & PS4 and Xbox One.
Developer – Square Enix
Price – 50$
This is PS4 version , by all means PC is going to be better.

If you are missing the skydiving experience, Just Cause 3 is made for you. The player jumps off the plane and lands on a fighter jet opens the cockpit and throw the pilot out, seems like a Tollywood movie. The game is fantastic with great Graphics and game-play, never-ending action involving vehicles, cars, bikes, helicopters, and Airplanes.
The action may seem to be unrealistic but who cares as long as we have fun with some of the bad-ass action moves the game offer to the players. It is one of the most anticipated game and we are waiting for the release to grab a copy for our new build PC.
Check Out 10 More Amazing Games - Click Here or Page 2 Below...