I have been using one of the most affordable TWS earbuds available in the market for almost a week – here is my experience and review. Also, I will try to answer the question, "Should You Buy Affordable TWS Earbuds?".
The Swott airLit 005 TWS earbuds are available at an affordable price tag of Rs. 799 on most e-commerce websites.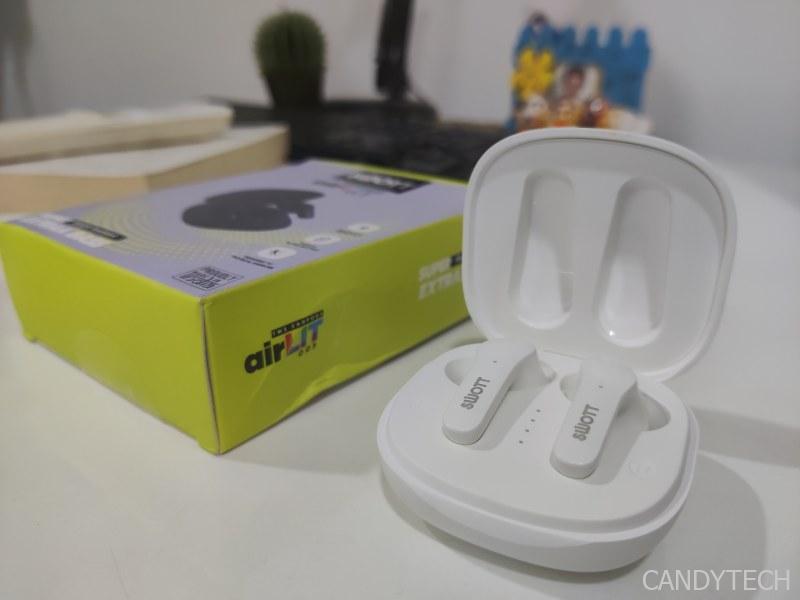 Before I share with you if it is worth buying an affordable TWS
If you drive a Maruti Swift and one day a friend asks you to test drive his Alto and give feedback. You probably won't find many things to praise about the Alto, coming from a premium car.
Similarly, I use a slightly more expensive Jabra Elite 2, Oppo Enco M31, and the Realme Buds Air 2 as a daily driver.
So when I started testing these new earbuds from Swott, I had a similar feeling of driving an Alto after driving a more expensive car.
But as a buyer, if you have a budget of only Rs. 800 (less than Rs. 1000) and want to get TWS earbuds, this quick review will help you make up your mind.
Unboxing
The TWS earbuds came in a standard cardboard box and the USB Type C Cable for charging the case and the buds.
The case is smaller and lighter than most premium earbuds and probably has a smaller battery capacity.
Design
I like the cute, small, easy-to-carry design. You can easily slip these into your jeans pocket and won't even feel them.
The earbuds are lightweight and comfortable to wear. The design is a replica of the original Apple Airpods Pro and is entirely made of plastic.
The earbuds fits snuggly in your ears and won't fall out with lighter movements.
There are led lights that glow when pairing; some people may like the LED lights, while others may think they are too flashy.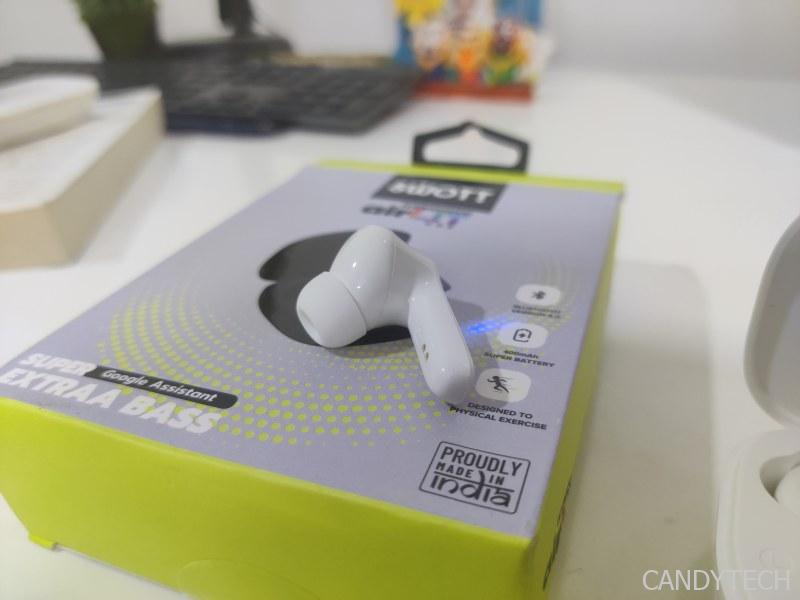 Battery Life
The Earbuds can last more than 2.5 hours on a single charge and get charged quickly using the TWS case.
The promised range for the buds is around 10 meters and works as intended. The earbuds can charge from 0 to 100% in about an hour.
Other Features
The afforadable TWS earbuds from Swott comes with IPX4 rating making these splash and sweat proof. The buds come with USB Type C port for charging and have bluetooth 5.0 support.
The earbuds comes with touch control that work surprisingly well and can pause, stop, play next or previous sound track.
Another highlight for the earbuds is the "Made in India" tag. These are manufactured by the Terabyte India Pvt Ltd, a company based out of Mumbai.
Considering the affordable price the earbuds offer plenty of features.
Sound Quality
The average sound quality is one of the major cons of majority of affordable TWS earbuds.
I previously tested the Tagg Rogue 100GT TWS earbuds that are available for Rs. 1299. They sound better than these but are 50% more expensive.
The sound is hollow, and you can't feel the bass, treble, or even the sound stage. Most wired earphones that cost way less can sound better.
There is not much to write home about when it comes to the sound quality.
There is some background noise for calls as there are no noise-canceling microphones that you get on premium headphones.
Overall the sound quality and music experience are average.
Should You Buy Affordable TWS Earbuds for Rs. 500, Rs. 800, or Rs. 1000?
Everyone has a different need and liking. There is nothing wrong with buying an affordable TWS earbud, and however, there is some compromise that we will have to make in terms of sound quality, battery life, and features.
If you want the best sound in this price range, I suggest buying a wired earphone.
Neckbands are better for people looking for workouts, gym, and all-day battery life. The neckbands can offer up to 20 hours of battery life compared to 3-4 hours for the TWS.
TWS earbuds are gorgeous and stylish, and you may opt for these if that's what your heart desires.