Let's Review Tagg Rogue 100GT, a pair of affordable Gaming TWS earbuds that are currently available for Rs. 1299 on Amazon, Flipkart, and other e-stores. If you are lucky, you may be able to buy these for a discount, and some of the buyers on Amazon even got these for Rs. 999.
I review a lot of earbuds and headphones, from the most affordable wired earphones to expensive premium headphones with ANC.
There are many Best-selling TWS earbuds (bOAt Airdopes 441 Pro), Jabra Elite 2 in the Rs. 2000 to Rs. 5000 price range.
I will try to cover all the details like my experience, specs, top features, pros, and cons.
Without further Ado, let's get started.
Unboxing & Review Tagg Rogue 100GT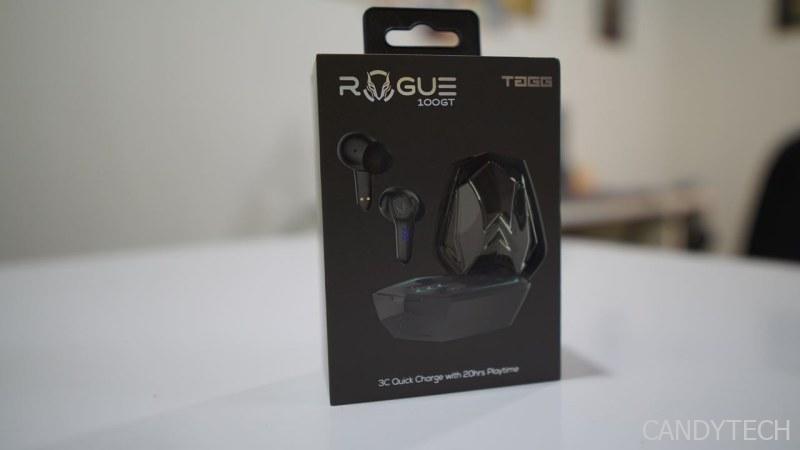 Considering the affordable price tag, these come with surprisingly good packaging. The packaging looks premium, and the big black box has a soft casing that houses the earbuds.
Inside the box are earbuds, three pairs of silicone ear tips, and a USB Type C cable for charging.
The headphones are tiny, not giant, and have incredible slayer lighting on the case and the TWS. The lights look great and are a differentiator from most TWS buds.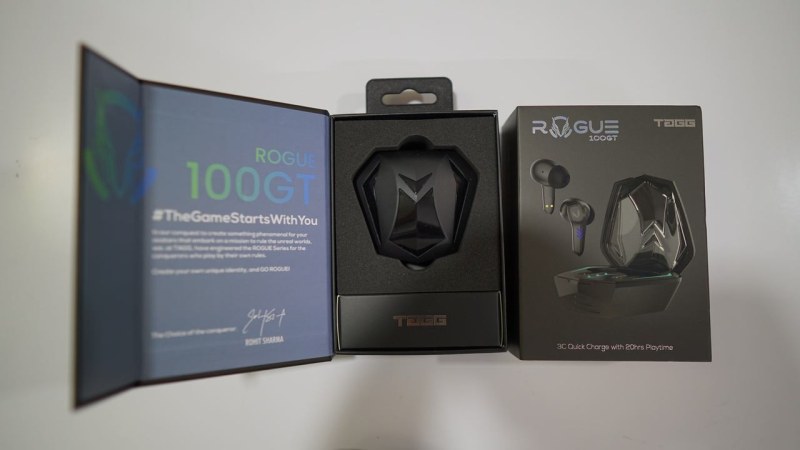 The headphones are tiny, light-weight, and come with incredible slayer lighting on the case and the TWS. The lights look enticing and are a differentiator from most TWS buds. If you wear these, your friends may become curious about the excellent aura lighting.
Thanks to the slayer lighting, the case also looks stunning when you open or close it.
Top Features Specs – Tagg Rogue 100GT
For Starters, the headphone boasts 50 ms latency which is low and helps in gaming. I played games like BattleGrounds India and Call of Duty Mobile for prolonged periods and hardly experienced any sound delay or lag. Compared to rival earphones in this price range, these headphones offer lower latency, as promised by the brand.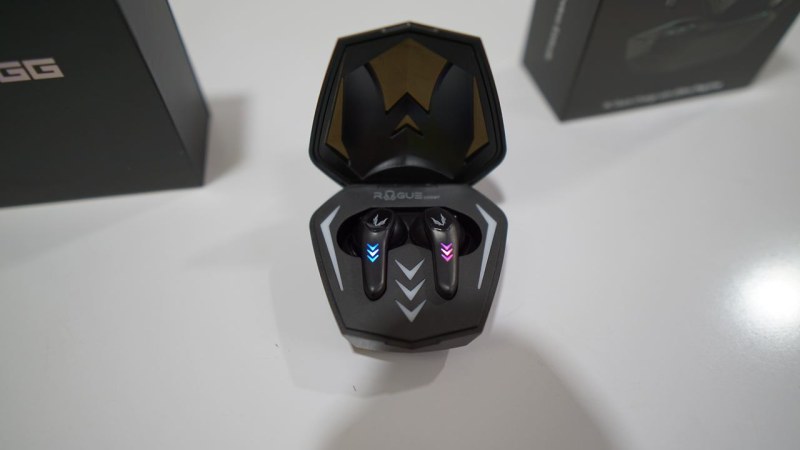 The earbuds have three Modes –
Gaming Mode
Bass-X Mode,
Balanced Mode
You can tap on the earbud three times to change the mode. The gaming mode reduces latency and helps you enjoy the games. The Bass-X mode is ideal for listening to fast-paced music, and I used it in the normal balanced mode for watching movies and web series as vocals and voice is more audible.
The earbuds have Bluetooth 5.0 support but lack water or dust resistance. Also, since these are affordable, you won't find support for higher-quality audio codecs such as apTX or apTX HD to improve the sound stage.
The earphones have a decent range; in my experience, these can work up to 8 meters without losing the connection.
QwikPair Technology – These earbuds can instantly connect to your mobile as you open the case, thanks to the fast pairing tech.
Physical Touch Controls
To my surprise, the earbuds come with responsive touch controls and work most of the time without any glitches. I use the more expensive Realme Buds Air 2 on most days, and sometimes the touch controls don't work on these as intended. But the touch controls are pretty responsive on the Tagg Rogue 100GT.
Design
The buds have a glossy plastic finish and come with stylish lighting that makes these a head-turner.
I am usually not a fan of flashy stuff, but these are well made, and the lights don't feel out of place or cheap. The lights are a must if you buy an affordable gaming TWS.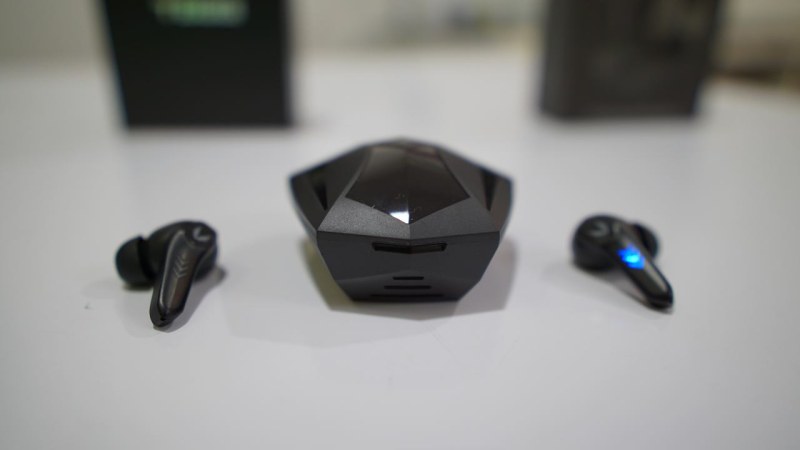 The TWS earbuds are not too heavy and have a tilted head design that can snuggly fit in your ears without hassle. The fit is decent but could have been better.
Sound Quality And My Experience
I have used these on my regular morning walks and listening to podcasts and found these to be comfortable.
However, the earbud sometimes comes out if I jogged or moved fast. You can use these for outdoor activities, but I would suggest you buy a headphone designed for workouts,
The sound quality is above average, and you can use these for listening to music. Still, I recommend going with the Oppo Enco M31 as they offer far superior audio for music. If you use the Bass-X mode, you can get overwhelming bass, and the vocals and treble will suffer.
The balanced mode offers decent bass and treble for most people. These come with a 10 mm driver but the sound amplification and the sound stage is not too wide as the higher quality codecs are not supported.
Gaming Experience – Low Latency Earbuds 50 Ms
You are not buying these for music but gaming. The earbuds deliver the advertised benefit of lower latency in games, and you can easily use these for 3-4 hours on a single charge. You can easily listen to the game sound, footsteps, and teammates without much latency. There is a slight latency sometimes, but it is lower than the regular TWS earbuds.
Call Quality
The call quality is above average, which comes with Quad-Mic for noise cancelation during the calls. I tried these in a noisy environment, and there was some leakage as the other person could hear background noises. However, for most people, these are decent.
Battery Life And Charging
The provided case also offers a decent 18 hours back-up and takes about 2 hours to charge using the USB Type-C cable. The battery life is about 3.5 hours on a single charge and is decent considering the form factor and the weight.
Review Summary and Conclusion
When I ordered these from Amazon, I was not expecting much as these come for a cheap price tag, but first, I was surprised by the packaging, lighting effects, and superb design.
These are Made in China, and I believe that is one of the reasons that they can offer so much for the tiny price tag. Overall Gaming experience and pairing with mobile were pleasing. The Audio quality is decent, but these are not made for audiophiles. You can check more TWS headphones that offer incredible audio, like the Jabra Elite 2.
I also recently tested the Scott Tws earbuds that are available for Rs. 800 and wrote about should you buy affordable TWS earbuds.
If you are looking for options in this price range you can also check out the Wings Phantom Pro or the PTron Bass Base Jade Wireless Earbuds.
Read about more astounding headphone reviews and launch details here.