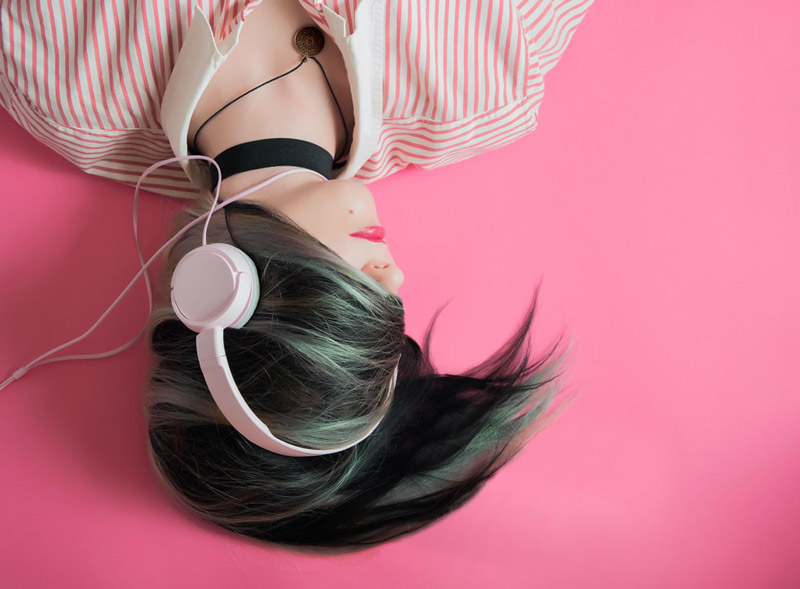 In this article, we will look at the best wireless headphones with ANC with exceptional sound, made for true Audiophiles. These are Hi-Res, Over the ear headphones with superior build and will cost you over $100 or Rs. 8000.
The wireless headphone market has registered a sharp growth as soon as Apple took the decision of abandoning the 3.5mm headphone jack from its iPhone. Consequently, several Android manufacturers have also removed it to boost sales of wireless headphones.
However, the market was already inundated with some good quality wireless headphones before. Meanwhile, a large number of people enjoyed traditional wired headphones as well. Wireless headphones already emerged as the must-have product a few years back.
Over the years, various brands made their foray into the market in the segment of wireless headphones. These headphones are not difficult to handle. Ideal for listening to music, attending calls, and simultaneously doing work without having to struggle with the wires. It is worth noting that noise-canceling headphones are must-have if you travel a lot in a noisy environment (Flying or trains).
These headphones use microphones for canceling out any ambiance noise and let you enjoy your music thoroughly.  
Difference Between Active Noise Canceling and Passive Canceling/Isolation
Active Noise Canceling Headphones use additional mics and even the noise cancellation processor to cancel the environmental noises.
Passive Noise Canceling Headphones use only the design of earcups or earbuds to block the ambient noises.
Many music lovers opt for wireless headphones with ANC as their noise cancellation technique can eliminate unwanted sounds more effectively. 
You can even use these for playing games like PUBG, Fortnite, etc as they have low latency or lag.
To share, I recently wrote about the Top 10 In-Ear Truly Wireless headphones that are worth buying.
Today, I am compiling a list of Top 6 Wireless/Bluetooth headphones With ANC to ease your work of selecting the best available in the market:
1. JBL Tune 750BTNC Over-Ear Wireless Active Noise-Cancelling Headphones
Best Wireless Headphones With ANC – JBL Tune 750BTNC sounds stunning, appears chic, and fits effectively. These headphones are packed with some amazing features that may include Bluetooth 4.2, built-in microphone, and active noise cancellation feature, among others.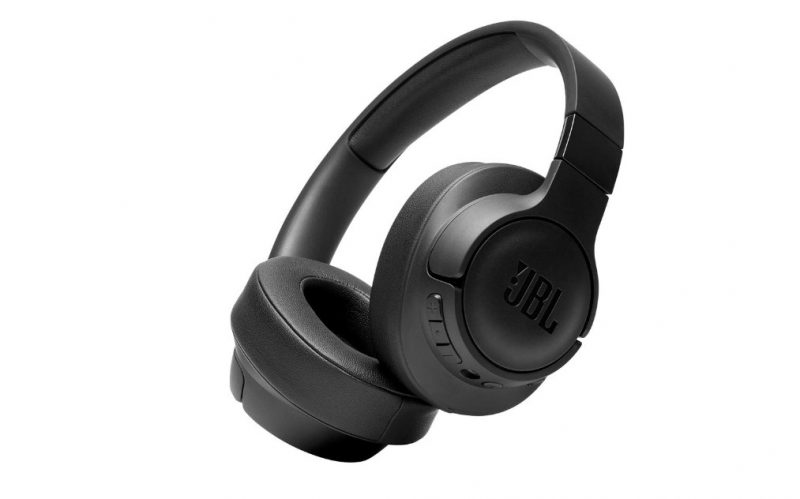 These are one of the most affordable headphones that offer ANC and costs less than $100.
The battery life is quite effective that remains between 15 to 22 hours. The headphones support 40mm drivers and are equipped with the capacity to use a conventional 3.5 mm headphone cord.
Another benefit of the JBL Tune 750 is the ability to pair with 2 devices simultaneously. If you are listening to music on your iPad, you can attend a call from you mobile, simultaneously connected to it.
Key specifications
Weight: 222 g
Connector Type: Bluetooth
Warranty: 1 year
Charging time – 2 Hours
Price: Rs 6999 Or $80
Included components: JBL tune 750BTNC headphones, detachable audio cable, charging cable, warranty card.
Pros
It offers great sound quality.
Ability to use voice assistants – Siri, Google, or Alexa.
The headband offers decent cushioning, ergonomic design.
ANC on a budget.
It is lightweight and offers a flat foldable design.
Long Battery Life, can extend up to 30 hours when using with Wire and ANC On.
Cons
Lacks Bluetooth 5 support.
ANC is not best in class.
The headband is made of plastic.
No carry case.
2. JBL Live 650BTNC Wireless Over-Ear Noise-Cancelling Headphones
JBL Live 650BTNC headphones have got rave reviews by scores of users. The Bluetooth over-ear headphones offer an accurate and wide sound stage.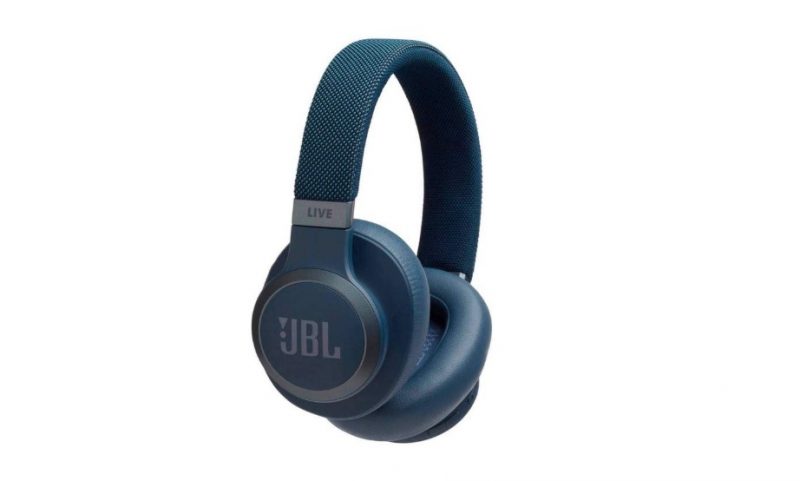 However, the headphones are highly suited for bass-heavy genres. The headsets are designed to offer you maximum comfort and a great fit.
It offers an astounding battery life of 30 hours with ANC off and 20 hours with ANC and BT. These JBL's can be conveniently used for commuting as a result of their active noise canceling feature.
It has features such as multi-link to connect with 2 devices at the same time and also has quick launch Alexa or Google Assistant by tapping on the ear cup.
Key specification
Weight: 260 grams
Warranty: 1 year
Connector Type: Bluetooth
Compatible devices: Audio Player, Laptop, Mobile, Tablet
Price: Rs 9,999 or $120
Pros
The headphones offer an outstanding wireless range.
You will get good audio reproduction.
It offers a comfortable and long-lasting build.
You just need to tap on EarCup to activate Alexa and other voice assistants.
You will get personalize sound preferences using the JBL audio App.
Cons
ANC is slightly better than the JBL Tune 750BTNC but not a match for some of the premium offerings.
3. Sennheiser HD 4.50 SE BTNC Bluetooth Wireless Headphones
The Sennheiser HD 4.50 BTNC Special Edition headphones have emerged as one of the best selling noise-cancelling headphones for avid music lovers.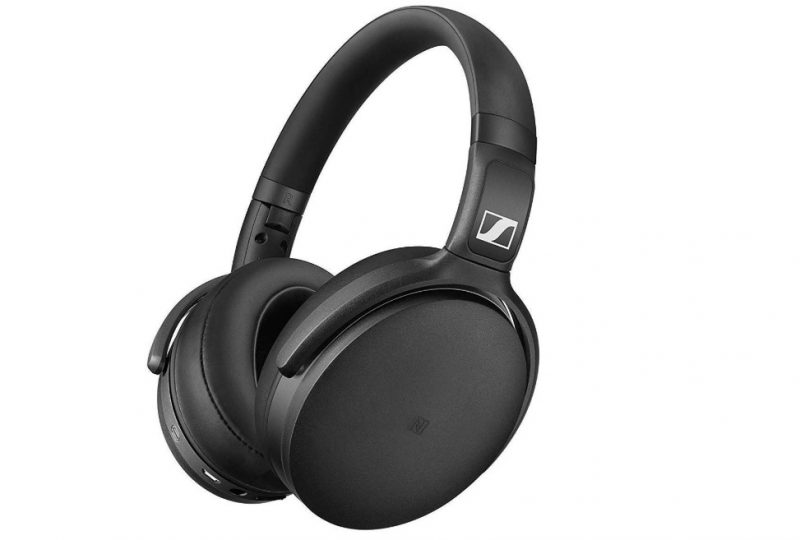 Sennheiser headphones offer NoiseGuard technology and travel-friendly design. The headphones are both lightweight and flexible. They used narrow, thick-cushioned, and closed ear-cups. The narrow ear-cups designs have been created to offer you maximum comfort. The noiseguard of the headphones is quite effective.
Key specifications
Item weight: 222 g
Included components: HD 4.50 BT NC headset, carry case, charging cable, quick start guide, connecting cable.
Warranty: 2 years
Impedance – 18 ohm
Frequency Response – 18 to 22000 Hz
Price: 11,990 or $135
Connector Type: Bluetooth
Pros
Bluetooth 4.5V and aptX technologies offer outstanding wireless sound quality
The presence of NoiseGuard active noise cancellation can significantly decline ambient noise levels.
Soft leatherette covered ear pads for exceptional comfort.
You will get up 19 hours of battery life with ANC On.
Intuitive earcups mounted controls to make calls and change tracks.
The headphones offer travel-friendly design and you swivel the earcups to carry with ease.
It offers decent noise canceling.
Cons
Controls are not intuitive – it is hard to turn off/on ANC if you are wearing these.
Average Noise cancellation.
The No. 4 on our list of Best Wireless Headphones With ANC is the Sony WH-XP900N.
4. Sony WH-XB900N Wireless Bluetooth Noise Cancelling Extra Bass Headphones
If you are looking to buy comfortable headphones, Sony WH-XB900N can be your ideal choice. The headphones give you stunning battery life and great noise-canceling technology. Sony is one of the best in the business when it comes to making Headphones with ANC.
The Sony WH-XB900N shares a similar design as the more expensive headphones from Sony.
The earcups come with intuitive controls to increase/decrease volume, change track or even pick up calls.
As the name suggests these are the extra bass headphones from Sony and offer deep thumping bass, an ideal headphone for the bass zombies.
It functions effectively as a headset for making phone calls. You will be awed by the sound quality of the headphones. Lastly, you will find it quite comfortable to wear.
Key specifications
Item weight:  254 g
Warranty: 1 year
Price: Rs 16,990.
Connector Type: Bluetooth
Compatible devices: Mobile (IOS, Android, others), Tablets, all Bluetooth devices, and Laptops.
NFC Support – Yes
USB Type C Port for Charging.
Voice Assistant support – Yes
Battery life: 30 hours
Pros
The headphones offer an outstanding battery life of 30 hours.
You will get the stunning build quality.
It offers you a noise cancellation optimizer and ANC is better than most headphones.
These fold up and are easy to carry in a backpack.
It gives you touch controls to change the track and turn the volume high and low. 
Can use the Sony headphones connect App to fine-tune the settings.
Cons
ANC is good but not a match for the Sony WH-1000XM3.
5. Marshall Mid ANC 04092138 Active Noise Cancelling On-Ear Wireless Bluetooth Headphone
Marshall Mid ANC headphones will offer you everything that you crave for in your ideal headphones. It is packed with many amazing features that may include active noise-canceling headphones with Bluetooth aptX technology.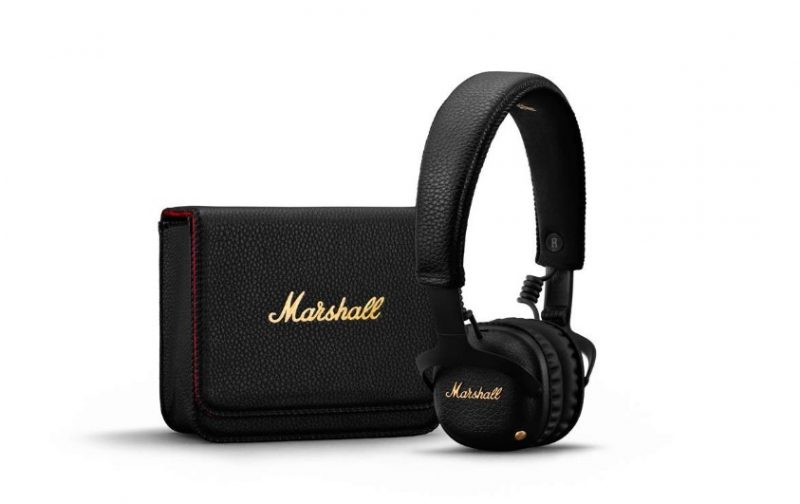 These are stylish and come with a head-turning retro design. You will fall in love with the iconic look or will hate at first sight.
It has the capacity of delivering top-quality audio while canceling out the sounds around you. MID-ANC allows you to enjoy your music to the maximum.
The headphones' custom 40 mm dynamic driver gives powerful sound. It is supremely light in weight.
Key specifications
Item weight: 209g
Price: Rs 17,999
Warranty: 1 year
Connector Type: Bluetooth
Bluetooth aPTx technology
Pros
It lets you focus on your music with its active noise cancellation technology
Offers you 20 hours of wireless playtime when active noise-canceling tech and Bluetooth are engaged
It features a sophisticated headband wrapped in soft microfiber.
It is equipped with a guitar inspired travel case which looks cool.
There are custom-tuned drivers for top-quality audio.
It comes with Gold Plated 3.5 mm headphone cable.
Cons
Everyone may not like retro looks.
6. Sony WH-1000XM3 Industry-Leading Wireless Noise Cancelling Headphones
Sony WH-1000XM3 has left users in awe of its outstanding sound quality, ANC, and great comfort. It is one of the best wireless headphones with ANC that you can buy if money is not a constraint. The headphones offer users a stellar battery life and top quality connectivity.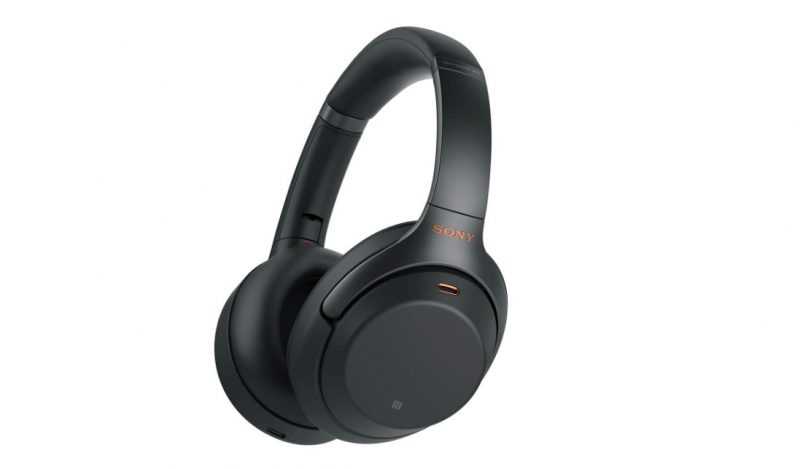 You can effectively avoid all sounds around you with its industry-leading noise cancellation technology. It offers you close-fitting ear pads along with Noise-canceling processor QN1. You can wear headphones all day long sans any discomfort.
These are my favorites and if budget is not a concern, you should get them.
Key specifications:
Connector type: Bluetooth, Wired, NFC
Item weight: 254 g
Price: Rs 24,990 or $350
Compatible devices: Mobile (IOS, Android, others), Tablets, and all Bluetooth devices, Laptops
Fast Charging, USB Type C Port.
Touch Controls – Change track, Increase/decrease volume, answer calls.
Warranty: 1 year
Pros:
Presence of ANC provides a personalized and soundproof experience in any situation
It is equipped with Alexa in-built for voice access to music.
Exceptionally long battery life as a single charge offers 30 hours of playtime
The feature of a quick charge will leave you impressed.
It is ideal for frequent travelers and audiophiles.
Cons:
You know what's better than the Sony-Wh 1000XM3 – the upcoming Sony WH 1000XM4's.
Upcoming Sony WH-1000XM4
Upcoming Ultimate Wireless Headphones With noise cancelation – Sony will soon launch the successor to the popular wireless ANC headphones – WH-1000XM3, and it is called as Sony WH-1000XM4. 
These will come with a similar design and will have nearly the same features. However, these will offer some minor upgrades to the existing WH-1000XM3s.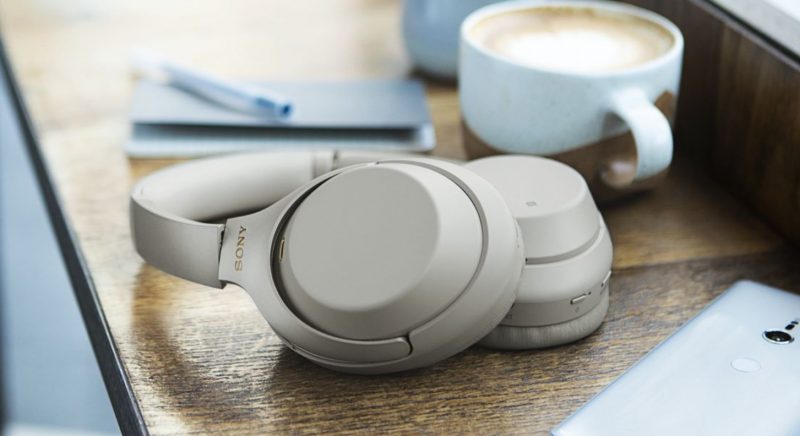 The new headphone was spotted on Walmart's online store and costs $348 or Rs. 26,500. The pricing is similar to the predecessor. 
The Sony WH-1000XM4 is highly anticipated headphones and comes with superior active noise cancelation technology and has support for high fidelity LDAC codec for incredible music experience. 
What's new in the Sony WH-1000XM4? 
The headphones come with the new multi-point connectivity that allows users to connect with two devices simultaneously.
Also, it is reported that the new model will come with improved microphones for enhanced call clarity and more effective noise canceling. 
We will add more details when Sony officially announces the new pair of cans.
Concluding Thoughts – So Which is the Best ANC headphone for you?
I have been using ANC headphones for the last several years and once you start using these there is no going back.
Therefore, invest in any of the above wireless headphones that will fall under your budget.
When you select the right headphones, it can make a huge difference to your overall audio experience.
Your main aim should be to find such headphones that not only sound impressive but should have an effective noise-cancellation feature and feels comfortable for long hours. Soon after you have discovered the ideal headphones, make sure that you give it the much-needed care that will help in enhancing its lifespan.  
If You have any queries, please post in comments and I will be glad to answer them.
Written By – Renu Baliyan, Edited By Kanuj Sharma
Also Read:
Top 10 True Wireless Earbuds India (Music, Calls, WorkOut) – 2020
10 Best Earphones in India to Buy Online India 2020
You May Like
Related Articles