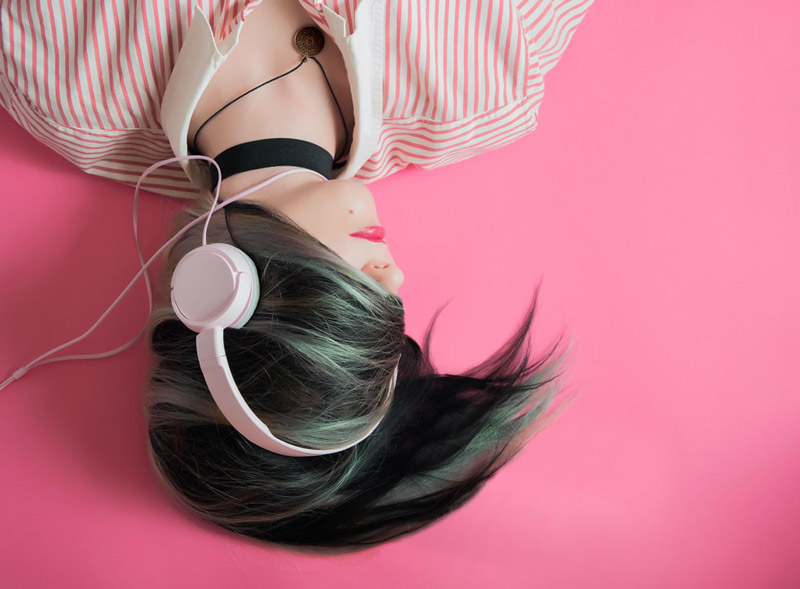 In this article, we will look at the best wireless headphones with ANC (active noise cancelation) having exceptional sound quality. These amazing headphones are made for true Audiophiles.
Most of them are Hi-Res, Over-ear headphones with superior build and will cost you over $100 or Rs. 8000.
After Apple removed the 3.5 mm headphone jack from iPhone, there is a noticeable growth in the development and marketing of wireless headphones.
The Wireless headphones are now getting closer in audio output in comparison to wired headphones and if you are planning to switch – this is a good time.
Why Do you Need Active Noise Canceling headphones?
ANC (Active Noise Cancelation) headphones are Ideal for listening to music, attending calls, and simultaneously doing work without getting affected by the background noise. These can cut out unwanted Ambient noises and offer a tranquil listening environment.
It is worth noting that noise-canceling headphones are a must-have if you travel or work a lot in a noisy environment.
These headphones use microphones for canceling out any ambiance noise and let you enjoy your music/lectures/podcasts thoroughly.
Difference Between Active Noise Canceling and Passive Canceling/Isolation
Active Noise Canceling Headphones use additional mics and even the noise cancellation processor to cancel the environmental noises.
Passive Noise Canceling Headphones use only the design of earcups or earbuds to block the ambient noises.
You can even use these for playing games like PUBG, Fortnite, etc., as they have low latency or lag.
To share, I recently wrote about the incredible True Wireless headphones that are worth buying.
After thorough research for months I have compiled the Top 10 Wireless/Bluetooth headphones With ANC to ease your work of selecting the best available in the market:
JBL Tune 750BTNC Over-Ear Wireless Active Noise-Cancelling Headphones
Best Wireless Headphones With ANC – JBL Tune 750BTNC sounds stunning, appears chic, and fits effectively. These headphsones are packed with some amazing features that may include Bluetooth 4.2, a built-in microphone, and an active noise cancellation feature, among others.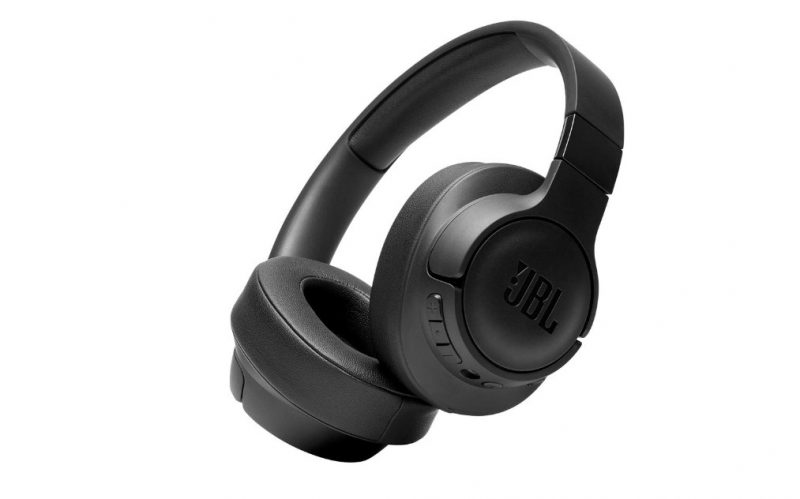 This is one of the most affordable headphones that offer ANC and costs less than $100.
The battery life is quite effective that remains between 15 to 22 hours. The headphones support 40mm drivers and are equipped to use a conventional 3.5 mm headphone cord.
Another benefit of the JBL Tune 750 is the ability to pair with 2 devices simultaneously. If you are listening to music on your iPad, you can attend a call from your mobile, simultaneously connected to it.
Key specifications
Weight: 222 g
Connector Type: Bluetooth
Warranty: 1 year
Charging time – 2 Hours
Price: Rs 6999 Or $80
Included components: JBL tune 750BTNC headphones, detachable audio cable, charging cable, warranty card.
Pros
It offers great sound quality.
Ability to use voice assistants – Siri, Google, or Alexa.
The headband offers decent cushioning, ergonomic design.
ANC on a budget.
It is lightweight and offers a flat foldable design.
Long Battery Life can extend up to 30 hours when using with Wire and ANC On.
Cons
Lacks Bluetooth 5 support.
ANC is not the best in class.
The headband is made of plastic.
No carry case.
JBL Live 650BTNC Wireless Over-Ear Noise-Cancelling Headphones
JBL Live 650BTNC headphones have got rave reviews from scores of users. The Bluetooth over-ear headphones offer an accurate and wide sound stage.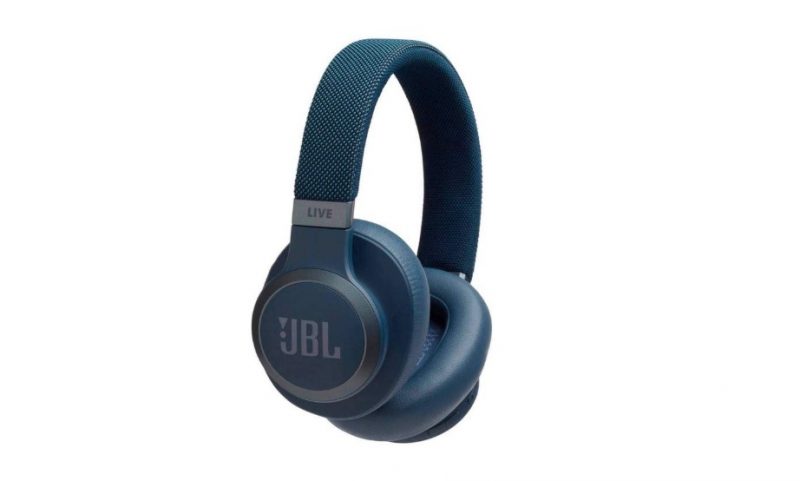 However, the headphones are highly suited for bass-heavy genres. The headsets are designed to offer you maximum comfort and a great fit.
It offers an astounding battery life of 30 hours with ANC off and 20 hours with ANC and BT. These JBL's can be conveniently used for commuting as a result of their active noise canceling feature.
It has features such as a multi-link to connect with 2 devices at the same time and also has a quick launch Alexa or Google Assistant by tapping on the ear cup.
Key specification
Weight: 260 grams
Warranty: 1 year
Connector Type: Bluetooth
Compatible devices: Audio Player, Laptop, Mobile, Tablet
Price: Rs 9,999 or $120
Pros
The headphones offer an outstanding wireless range.
You will get good audio reproduction.
It offers a comfortable and long-lasting build.
You just need to tap on EarCup to activate Alexa and other voice assistants.
You will get personalize sound preferences using the JBL audio App.
Cons
ANC is slightly better than the JBL Tune 750BTNC but not a match for some of the premium offerings.
Sennheiser HD 458 BT Over-Ear Wireless Headphones (ANC)
Sennheiser has recently launched mid-range ANC headphones with Active Noise Cancellation in the market.
The Sennheiser ANC headphones offer excellent listening comfort without any distraction. All thanks to its outstanding active noise cancellation technology.
The headphones have an attractive look with a shiny black design. The red strokes add a fresh expression with a minimalist look. The headset is crafted using high-quality material, and it offers long durability.
Further, It is an all-day convoy as it has a fabulous compact design.
The device has Virtual assistant buttons for Siri/Google assistant. The headphones offer deep dynamic bass and a high-quality codec, including AAC and AptX with low latency.
The App supported are an equalizer, Podcast mode, and Firmware updates.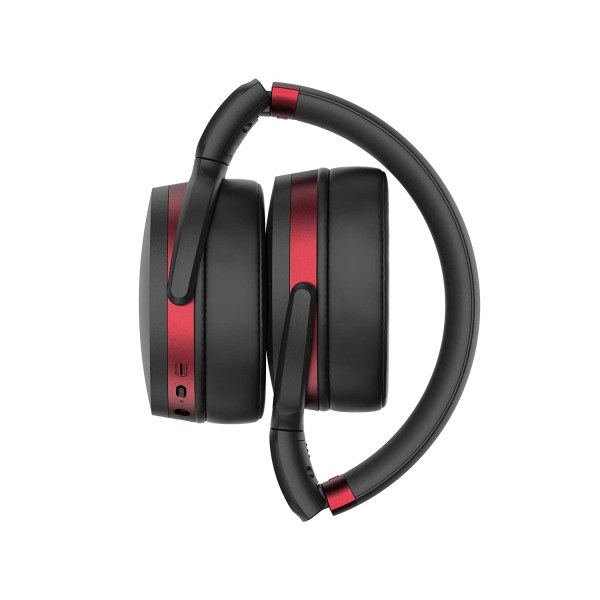 KEY SPECIFICATIONS
Headphone weight: 238 g
Included components: HD 458 BT headset, carry case, charging cable, quick start guide, connecting cable.
30-hour battery life
Price: ₹ 11,990
Fast charging with USB Type-C
Connector Type: Bluetooth 5.0
Pros
Sturdy and durable.
Satisfactory bass.
30-hours long battery life.
Cons
Average Noise cancellation.
Non-intuitive controls.
Skullcandy Hesh ANC Wireless Headphone
If you are not planning to spend a boatload of money on ANC headphones – the SkullCandy Hesh is a decent choice. It is still a lot of money!
SkullCandy wireless over-ear headphone comes with 40 mm drivers that deliver powerful bass and a balanced sound. It gives you an immersive and enjoyable sound quality.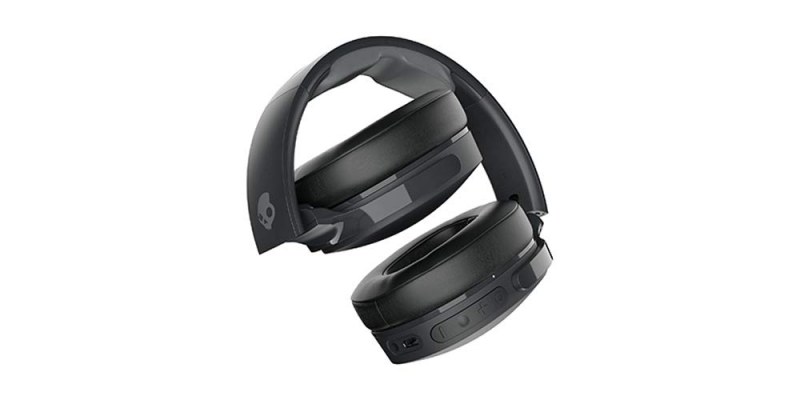 The Hesh Active noise cancellation technology works at its best as it offers four mics. The ambient mode can be enabled by pressing twice on the button.
The headphones have built-in Tile finding technology, so when you misplace your headphones, you can ring them from the Tile app.
Additionally, the headphones have up to 22 hours of lifespan. As it supports fast charging, it charges up for up to 3 hours of music playback in just 10 minutes.
The control buttons are easy and convenient which allows you to take calls, adjust volume, change tracks, and activate voice assistant.
Key Specifications:
40 mm drivers
Hesh ANC technology that delivers 4 mics
22 hours of battery life
Supports rapid charging
Built-in Tile finding technology
Easy and simple controls
Weight – 200 grams
Price Rs. 10,999.
Pros:
Excellent sound quality
Ultra-lightweight
ANC is awesome
Convenient controls
Steal Deal for the Price.
Cons:
Lacks pairing more than one device simultaneously
Sennheiser HD 4.50 SE BTNC Bluetooth Wireless Headphones
The Sennheiser HD 4.50 BTNC Special Edition headphones have emerged as one of the best-selling noise-canceling headphones for avid music lovers.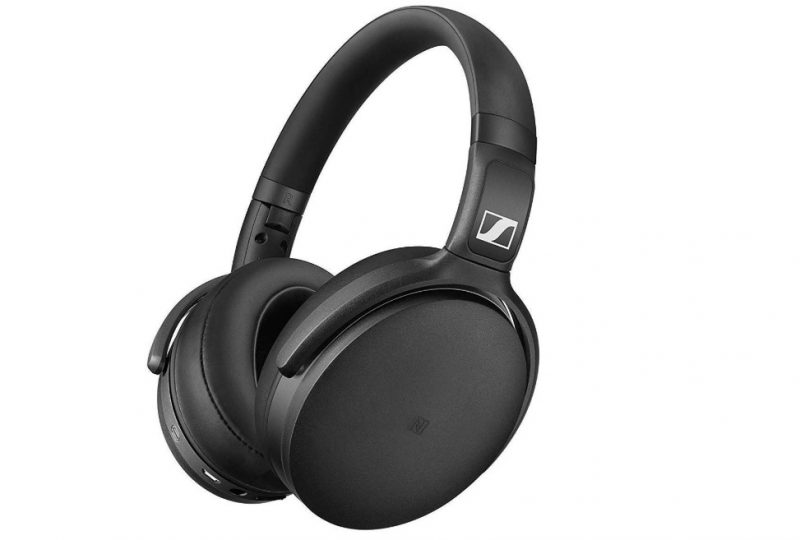 Sennheiser headphones offer NoiseGuard technology and a travel-friendly design. The headphones are both lightweight and flexible. They used narrow, thick-cushioned, and closed ear-cups. The narrow ear-cups designs have been created to offer you maximum comfort. The noise guard of the headphones is quite effective.
Key specifications
Item weight: 222 g
Included components: HD 4.50 BT NC headset, carry case, charging cable, quick start guide, connecting cable.
Warranty: 2 years
Impedance – 18 ohm
Frequency Response – 18 to 22000 Hz
Price: 11,990 or $135
Connector Type: Bluetooth
Pros
Bluetooth 4.5V and aptX technologies offer outstanding wireless sound quality.
The presence of NoiseGuard active noise cancellation can significantly decline ambient noise levels.
Soft leatherette covered ear pads for exceptional comfort.
You will get up to 19 hours of battery life with ANC On.
Intuitive earcups mounted controls to make calls and change tracks.
The headphones offer a travel-friendly design, and you swivel the earcups to carry them with ease.
It offers decent noise canceling.
Cons
Controls are not intuitive – it is hard to turn off/on ANC if you are wearing these.
Average Noise cancellation.
The No. 4 on our list of Best Wireless Headphones With ANC is the Sony WH-XP900N.
Sony WH-XB910N Noise Cancelling Over-Ear Headphones
The latest Sony WH-XB910N comes with extra bass and excellent noise cancellation technology. The over-ear headphones were launched by Sony in February 2022 and are available for Rs. 14,990.
The headphones have feedforward and feedback mics on each side, enabling digital noise cancellation. This feature helps to cancel all the surrounding disturbances and to have an immersive and enjoyable music experience.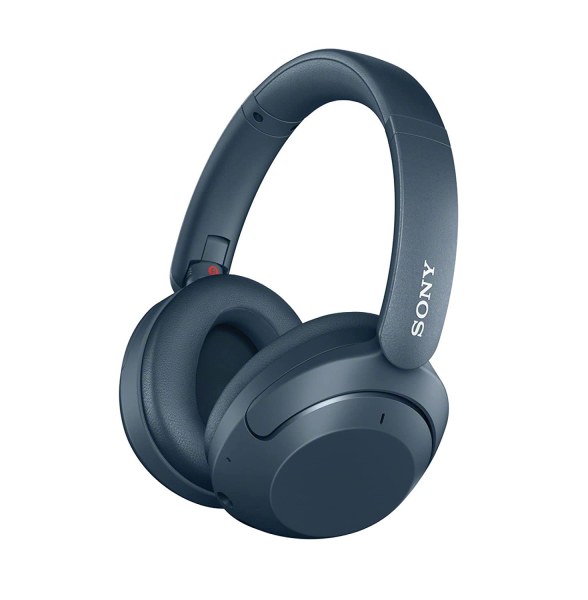 Moreover, the extra bass can improve all the lower frequencies by increasing airtightness to have a precise and punchy audio quality. Also, the device can be paired with two different Bluetooth devices simultaneously, as it supports dual connectivity. The headphones automatically connect to the ringing device, and you can switch the headphones with a single touch of a button.
Further, the battery claims to deliver up to 30 hours of backup with a single charge. Also, it supports rapid charging, offering 4.5 hours of playback in just 10 minutes of charge.
Key Specification:
Up to 30 hours of battery life
Supports Alexa
Google fast and swift pairing
Quick attention mode
Fast charging support
Multipoint connection
Touch controls
Weight – 252 grams
Price – Rs. 14,990
PROS
Comfortable and light
Excellent bass and sound quality
Decent battery backup
Great noise cancallation
CONS
Touch controls could have been more responsive
Marshall Mid ANC – On-Ear Wireless Bluetooth Headphone
Marshall Mid ANC headphones will offer you everything that you crave in your ideal headphones. It is packed with many amazing features that may include active noise-canceling headphones with Bluetooth aptX technology.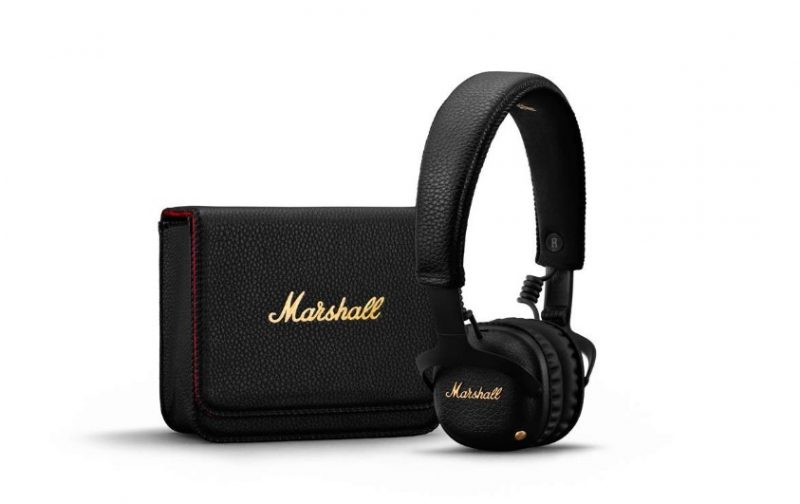 These are stylish and come with a head-turning retro design. You will fall in love with the iconic look or will hate it at first sight.
It has the capacity to deliver top-quality audio while canceling out the sounds around you. MID-ANC allows you to enjoy your music to the maximum.
The headphones' custom 40 mm dynamic driver gives powerful sound. It is supremely light in weight.
Key specifications
Item weight: 209g
Price: Rs 17,999
Warranty: 1 year
Connector Type: Bluetooth
Bluetooth aPTx technology
Pros
It lets you focus on your music with its active noise cancellation technology.
It offers you 20 hours of wireless playtime when active noise-canceling tech and Bluetooth are engaged.
It features a sophisticated headband wrapped in soft microfiber.
It is equipped with a guitar inspired travel case, which looks cool.
There are custom-tuned drivers for top-quality audio.
It comes with Gold Plated 3.5 mm headphone cable.
Cons
Everyone may not like retro looks.
Sony WH-1000XM3 Industry-Leading Wireless Noise Cancelling Headphones
Sony WH-1000XM3 has left users in awe of its outstanding sound quality, ANC, and great comfort. It is one of the best wireless headphones with ANC that you can buy if money is not a constraint. The headphones offer users a stellar battery life and top-quality connectivity.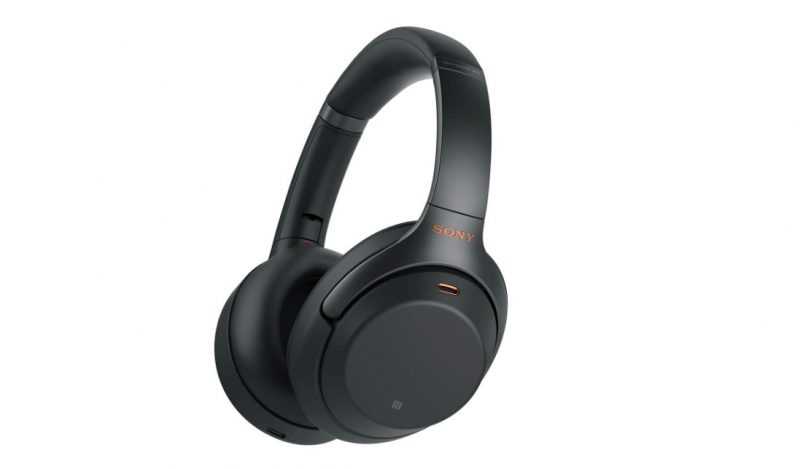 You can effectively avoid all sounds around you with its industry-leading noise cancellation technology. It offers you close-fitting ear pads along with a Noise-canceling processor QN1. You can wear headphones all day long, sans any discomfort.
These are my favorites, and if budget is not a concern, you should get them.
Key specifications:
Connector type: Bluetooth, Wired, NFC
Item weight: 254 g
Price: Rs 20,990 or $300 (Price Dropped)
Compatible devices: Mobile (IOS, Android, others), Tablets, and all Bluetooth devices, Laptops
Fast Charging, USB Type C Port.
Touch Controls – Change track, Increase/decrease volume, answer calls.
Warranty: 1 year
Pros:
The presence of ANC provides a personalized and soundproof experience in any situation.
It is equipped with Alexa in-built for voice access to music.
Exceptionally long battery life as a single charge offers 30 hours of playtime.
The feature of a quick charge will leave you impressed.
It is ideal for frequent travelers and audiophiles.
Cons:
Bose QuietComfort 35 II Bluetooth Headphones (ANC)
Price – ₹ 21,999
Bose QuietComfort 35 II over-ear wireless Bluetooth headphones are a pleasure to own.
Bose makes one of the best audio gear in the industry and the Quiet Comfort 35 II are a top seller for many years.
These give you an immersive audio experience through the volume-optimized EQ drivers that offers balanced and clear audio
.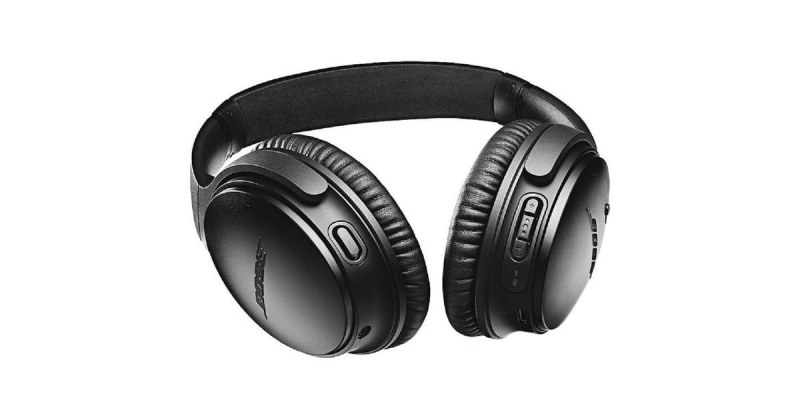 The premium headphones by Bose have a great noise cancellation feature, utilizing dual microphones and a proprietary technology that allows you to enjoy your audio without any environmental disturbance.
Further, the headphones come with 3 ANC modes that you can use based on your preference.
Additionally, they have up to 20 hours of battery life. The device supports fast charging – they get charged up in 15 minutes for up to 2.5 hours of battery backup.
Lastly, the headphone has built-in Alexa and also supports Google Assistant and Siri.
Overall these are very comfortable to wear and also come with the luxurious Bose tag.
Key Specifications:
EQ volume-optimized drivers
20 hours battery life
Supports rapid charging
Simple and easy controls
Alexa enabled
Supports voice assistant
Dual microphone with noise cancellation
Weight – 236 grams
Pros:
Excellent and balanced sound
Great battery backup, Fast Charging.
Excellent Noise Cancellation.
More Comfortable than Sony WH-1000XM4
Cons:
Sony WH-1000XM4 (Latest Edition)
Sony has launched the successor to the popular wireless ANC headphones – WH-1000XM3, and it is called Sony WH-1000XM4.
These offer a similar design, but the earcups are about 10% larger—additionally, the new cans from Sony Feature a brand new audio processor – the DSEE Extreme.
The Audio processor upscales the compressed audio from MP3 and other files to create Hi-res musing. Still, the new Sony's Edge-AI artificial intelligence ensures a more accurate sound from these files than the XM3.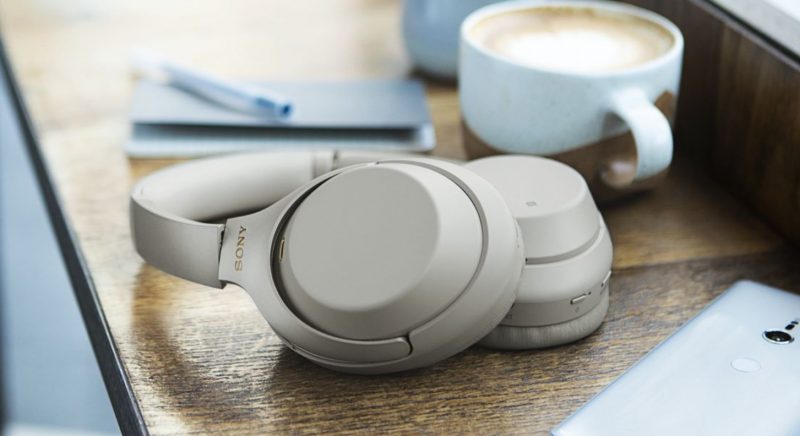 These new cans are available for $399 or Rs. 24,999 in India.
The Sony WH-1000XM4 is one of the best headphones in the market. It comes with superior active noise cancelation technology and supports high fidelity LDAC codec for an incredible music experience.
Another feature that these headphones have over the older XM3 model is the new multi-point connectivity that allows users to connect with two devices simultaneously.
Also, the new model comes with improved microphones for enhanced call clarity and more effective noise canceling.
Key Specs for Sony WH-1000XM4
Industry-leading Active Noise Cancelation Technology for the soundproof experience.

Built-in Voice Assistants – Google, Siri, and Alexa.

Proximity Sensor allows the headphones to detect if you are wearing these to optimize the battery life.

Quick attention mode: Cover the right ear cup to stop the music from playing.

Long battery life: Upto 30 hours of battery life.

Supports Quick Charging (10 Minutes of charging offers 5 hours playback).
Not too heavy – weighs 255 grams.
Sony Sense Engine Automatically detects ambient noise and adjusts the noise cancelation.
Offers Touch Controls, multiple device pairing, and Carry Case with Cable.
Apple Airpods Max – Premium ANC Headphones
Apple launched – Apple AirPods Max, its first-ever premium wireless over-the-ear headphones with active noise cancellation.
The Airpods Max delivers high-fidelity audio. Apple has launched AirPods Max globally and will soon go on sale in India too.
The shipping of the same will start on 15th December. The headphones are already listed on Amazon and Apple stores in five shades of Pink, Green, Blue, Space Grey, and Silver.
The price in India is INR 59,900.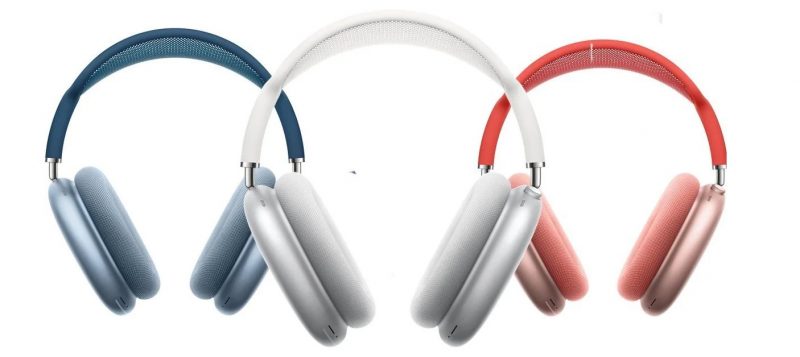 The design of the AirPods looks ergonomic and has a very soft and cushiony appeal. The earcups are attached to the unique suspension system that hooks with stainless steel headband.
The canopy style headband is made from breathable knit mesh to ensure you have maxim comfort while wearing these.
The earcups remind us of the Apple watch from the side. It has a single-button press Transparency mode similar to Apple's true wireless stereo earphones.
The digital crown on top of the right earcups is for play/pause/skip tracks/active Siri/controls volume.
Considering the steep price, a lot of buyers may not want to buy these, but Apple makes some of the best products in the world, and they are pretty durable and long-lasting too. My 7 years old MacBook pro still works, and it is usually safe to be big on Apple.
When you buy these, you get – AirPods Max, a Smart case, lightning-to USB-C cable.
KEY SPECIFICATIONS
40 mm driver
20-hour battery life
Deep Bass
9 microphones, 8 of which assist the ANC
Connects using Bluetooth v5
Dynamic head tracking
Fast charging support
Pros
Great sound quality.
High-fidelity
Ability to use voice assistants
Rare comfortable design.
ANC (Active Noise Cancelation)
It is lightweight
Cons
Concluding Thoughts – So, Which is the Best ANC headphone for you?
I have been using ANC headphones for the last several years, and once you start using these, there is no going back.
Therefore, invest in any of the above wireless headphones that will fall under your budget.
When you select the right headphones, it can make a huge difference to your overall audio experience.
Your main aim should be to find such headphones that not only sound impressive but should have an effective noise-cancellation feature and feels comfortable for long hours.
Soon after you have discovered the ideal headphones, make sure that you give them the much-needed care to enhance their lifespan.
If You have any queries, please post them in the comments, and I will be glad to answer them.