Wireless mouse is an essential accessory to your Laptop or PC. Though wired mouse is great with higher precision with the latest advances in wireless connectivity they gap between them in terms of precision has reduced greatly. The list is less likely to change in the year 2017 but we may add some new models.
Even if you are a gamer you can use a wireless mouse for casual gaming. If you want your desk to be well arranged and clutter-free from wire mesh, A wireless mouse is what you should use. With great buying options available online and recent price drops of the wireless mouse, it makes perfect sense to retire the old wired mouse. Here are the top 7 suggestions for you to switch to a wireless mouse for your PC or Laptop for Rs. 1000.
Note* What is DPI in the mouse? Dots Per inch – DPI is not a measure of precision or accuracy, but on-screen cursor movement relative to mouse movement. Some gaming mouse like G602 wireless gaming mouse has as high as 2500 DPI, you can move from the left to the right side of a 1080p monitor with a 2cm mouse movement. Professional gamers use these mouse
So What is the Best Wireless Mouse Under Rs 1000 in India?
7).

HP X3000 Wireless Optical Mouse Priced Rs. 647

It is a 1200 dpi wireless mouse. With contoured ergonomically designed surface. The mouse is easy to hold and use with a Laptop or PC. The design is good with sturdy, durable, long-range, faster response, better grip, a bit heavy helps for better movement, and precise. Smooth installation and working, Black in color with very shiny buttons, Uses AA battery for long battery back-up. The price is also very economical @ Rs. 647 or $11.
Interface: USB Wireless receiver at 2.4 Ghz
Button : 3 Buttons with scroll wheel
Compatibility: All Notebook and Desktop
Warranty: 3 years HP warranty
Weight: 80 gm
6)

Microsoft WMM 1000 Wireless Optical Mouse Priced Rs. 789 
The mouse has 3 buttons layout and weighs 75 gm & is ergonomically designed and is a good size with a curved design to fit in hand. You can leave the nano transceiver plugged in when you're on the go, or stow it in the mouse.
On-off Switch – Conserve battery power by turning off your mouse when not in use.
Power Supply    1 AA Alkaline Battery
Weight (g)           74.5 g
Dimensions        56.2 x 35.8 x 95.4 mm
10 Month Battery Life, On/Off Switch
Warranty – 1 Year Manufacturer Warranty
Sensitivity – 1,000-dots-per-inch (DPI) tracking and 2.4-gigahertz (GHz) wireless communication.
5) Logitech M 187 Wireless Optical Mini Mouse – Priced @ Rs. 940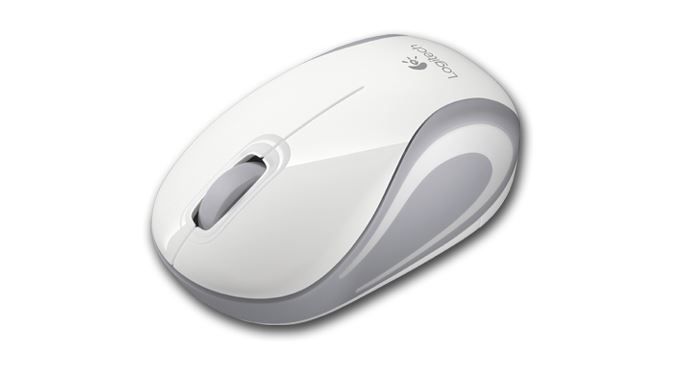 The Logitech M 187 Wireless Optical Mouse is a small tiny mouse best suited if you like small mice. The idea for people/girls with small hands or looks good with Mac Book Air with the white color and texture. Logitech has become one of the leading sellers of great quality keyboards and mice at an affordable rate.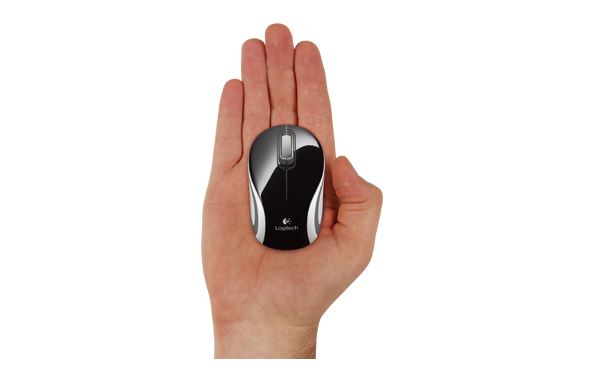 Dimensions – 50 x 80 x 25 mm.
Tiny Nano Receiver, On/Off Slider Switch.
It has a sensitivity of 1000 DPI.
1 x AAA Battery.
3 Year Domestic Carry-In Limited Hardware Warranty.
Colors – Available in white, blue, red and Black color.
Pros: Good design, build quality. Very stylish little mouse for girls or people preferring small mice.
Cons: Too small. Not for people with average/large sized palms.
4) Dell WM123 Wireless Notebook Optical Mouse
The Dell WM123 Wireless Notebook Optical Mouse comes with only a 1-year warranty and weighs 60 gm. The mouse has a contoured shape and comfortable to hold in hand. The battery back is good and is powered by 1 AA size battery.
The Dimensions – 99.06 x 60.96 x 38.1 mm
Color – Black With Gray Accents
The resolution is 1000 dpi for the Dell WM 123.
The mouse has a good battery life up to 1 year depending on normal usage. It's Plug and play feature allows for easy installation so users can get started using their mouse within minutes, with no confusing software or setup requirements.
3)

Logitech M185/B175 Wireless Mouse – Priced @ Rs. 589
Number 3 on the list of 7 Best Wireless Mouse Under Rs 1000 in India is the B185 or M185. They are the same mouse just the difference is in model number and colors. This is one of the best value for money mouse available right now. The design is contoured with right size and easy to fit in hand. It is light in weight and offers great ease to work. Best is the mouse buttons are effortless have used many mice including Microsoft, Dell, Logitech M215 but the mouse buttons are extremely soft in this model.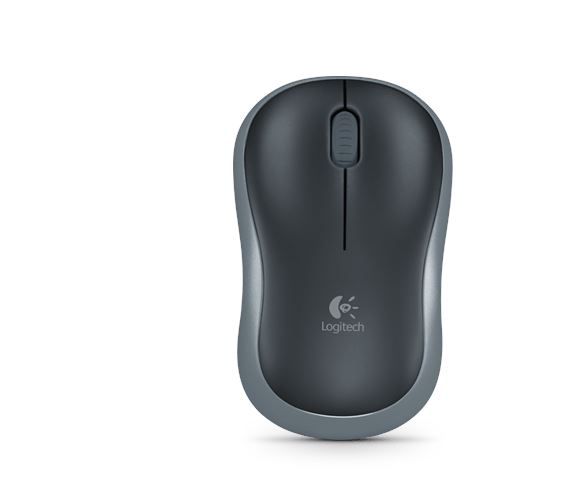 Excellent Product for the Price.
Battery – 1 x AA Battery
Resolution dpi – 1000.
Buttons – 3 (including wheel button function).
Warranty – 3 Years Limited Domestic Hardware Warranty.
On/Off Switch and Smart Sleep Mode Key Saves Precious Electricity.
Logitech Advanced 2.4 GHz Wireless Connectivity.
Year-Long Battery Life
We have listed above mouse which is great value for money now the below 2 mice are slightly expensive but are a good purchase if you want something exceptionally brilliant.
2) Microsoft 3500 Wireless BlueTrack Mouse priced around Rs. 1150
This Microsoft wireless mobile mouse comfortably fits in your hand and your mobile lifestyle. Use it just about anywhere, even on a rough park bench or your living room carpet, relying on Microsoft BlueTrack Technology. The device is an ergonomically built right size for fitting into a normal hand.
Eight Months of battery back up
Comes with a power indicator to tell you when it's time to replace it.
1 AA Alkaline Battery required.
On/Off switch
Color – Black
Works on all surfaces even on transparent glass good for people who work outdoor with laptops.
1) Logitech T400 Wireless Optical Mouse Priced @ Rs 1200
The numero uno on the list of  7 Best Wireless Mouse Under Rs 1000 in India is Logitech T400.  The mouse has a unique design with a center button designed like a touchpad of a laptop. It comes with 2 AA batteries and is covered by a 3-year warranty by Logitech. The earlier price was close to Rs. 2000 and now it is available for Rs 1,200 makes it super bargain deal.
The mouse has 18 months of battery back up.
No red light emission, this is a laser mouse.
No click sounds if you work at night so others don't get disturbed.
Button quality and sensitivity are great with effortless clicking and feel premium in hand.
Logitech Unifying Receiver has a good range and no lags.
The Center button looks like rubber but is actually matt-fiber glass which is very easy to work on. The middle touch area scroll is really smooth like the touchpad of a laptop.
Hope you enjoyed the article, if you have any doubts please ask in the comments below or anything to add to the article.
You can also read
Best Wireless keyboard Under Rs 2000 India Logitech MK330
You May Like