A Wireless mouse is an essential accessory to your Laptop or PC and in this article, we have covered the latest and the most ergonomic mouse that you can use all day.
The wired mice are good and come with high precision and accuracy. However, with the latest advances in wireless technology, the gap between Wired and Wireless in terms of precision has reduced.
For casual gaming, you can use the wireless mouse but if you are playing competitive AAA titles then opting for a gaming mouse is more sensible.
With great buying options available online and recent price drops of the wireless mouse, it makes perfect sense to retire the old wired mouse.
Here are the top 9 suggestions for you to switch to a wireless mouse for your PC or Laptop under Rs. 1000.
Let's Check out the 10 Best Wireless Mouse Under Rs 1000 in India:
9). Lenovo 300 Wireless Compact Mouse – Price Rs. 649
The Lenovo 300 is an affordable compact mouse that can easily fit in your hand and is robustly built to last long.
It is not the most ergonomic mouse but gets the work done and is an excellent addition for working on a laptop or PC.
You don't have to worry about changing the battery often, as it has a long-lasting battery life of up to 12 months. The compact and lightweight device easily fits in a pocket.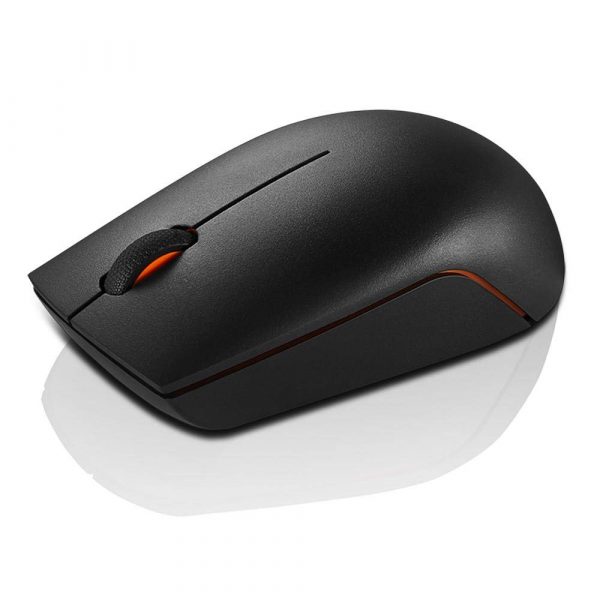 Dimensions – 56 * 98 * 32 mm
Movement Resolution – 1000 DPI.
Buttons – 3 buttons with Laser
AA Battery.
Weight – 60 g
Compatibility – Macbook and All notebook and desktops
Warranty – 18 months
Price – Rs. 649
PROS
Affordable with excellent features
Works smoothly with long-battery life
CONS
8).

HP X3000 Wireless Optical Mouse – Priced Rs. 939

It is a 1200 dpi wireless mouse. With contoured ergonomically designed surface. The mouse is easy to hold and use with a Laptop or PC.
The design is good with sturdy, durable, long-range, faster response, better grip, a bit heavy helps for better movement, and precise.
The Smooth installation and working, Black in color with very shiny buttons, Uses AA battery for long battery back-up. The price is also very economical @ Rs. 939 or $14.
Interface: USB Wireless receiver at 2.4 Ghz
Button : 3 Buttons with scroll wheel
Compatibility: All Notebook and Desktop
Warranty: 3 years HP warranty
Weight: 80 gm
PROS
Premium compact look with rubber scroll
Side textures offer perfect grip
CONS
Compact size could not be suitable for bigger hands
7) Logitech M 187 Wireless Optical Mini Mouse – Priced @ Rs. 1099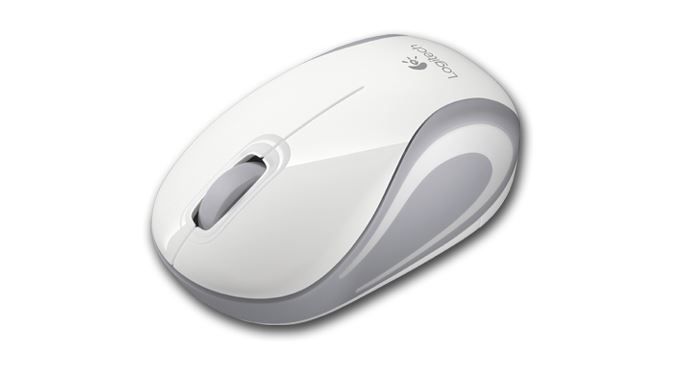 The Logitech M 187 Wireless Optical Mouse is a small tiny mouse best suited if you like small mice.
The idea for people/girls with small hands or looks good with Mac Book Air with the white color and texture.
Logitech has become one of the leading sellers of great quality keyboards and mice at an affordable rate.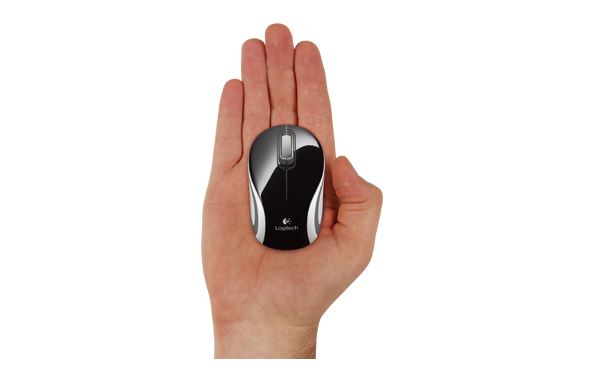 Dimensions – 50 x 80 x 25 mm.
Tiny Nano Receiver, On/Off Slider Switch.
It has a sensitivity of 1000 DPI.
1 x AAA Battery.
3 Year Domestic Carry-In Limited Hardware Warranty.
Colors – Available in white, blue, red, and Black color.
Pros: Good design, build quality. Very stylish little mouse for girls or people preferring small mice.
Cons: Too small. Not for people with average/large-sized palms.
6). Logitech M337 Wireless Mouse Priced @ Rs. 1,299
The Logitech M337 wireless mouse comes with a 1000 DPI laser-grade optical sensor.
If you like a small mouse, this could the best choice as it has a compact size. The rubber grip of the mouse allows comfortably navigate your hands accordingly.
This device is compatible with computers, laptops, or tablets. It can easily connect with mac, Windows, ChromeOS, and Android.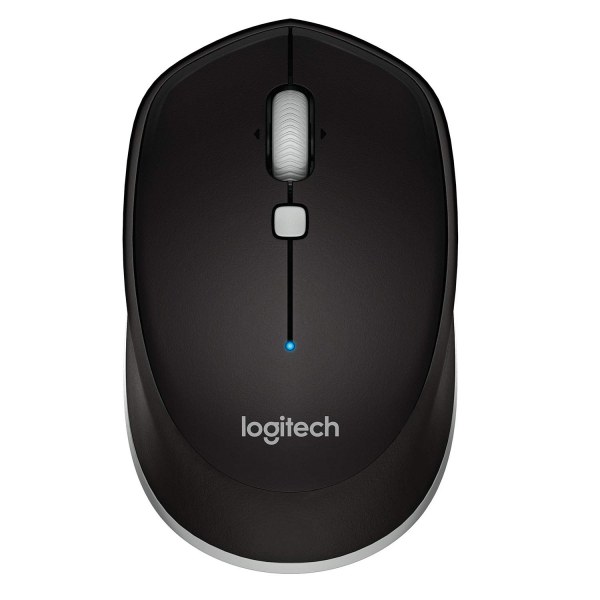 Keys Specs:
1000 DPI
Two navigation button and a tilt wheel
Interface – Bluetooth
AA batteries
10 months battery life (depends on use)
Compact design with rubber grip
Laser and optical
Weight – 82 grams
Dimension – 186*126*83 mm
Plastic built
Available in Black, Blue, and Red colors
PROS
Surpassing connectivity
Light and compact
Good battery life
CONS
The plastic body doesn't give a premium look
5). Dell Mobile Wireless Mouse MS3320W Priced @ Rs. 1,499
Dell wireless mouse offers great convenience for everyday use. It has easy dual-mode connectivity that gives varied options to pair.
The massive battery delivers up to 36 months with a single charge (though can vary depending on use).
The ergonomically designed device offers smooth and intuitive clicks. It is sturdy and durable.
The Dell peripherals automatically install and allows changing the DPI up to 4000.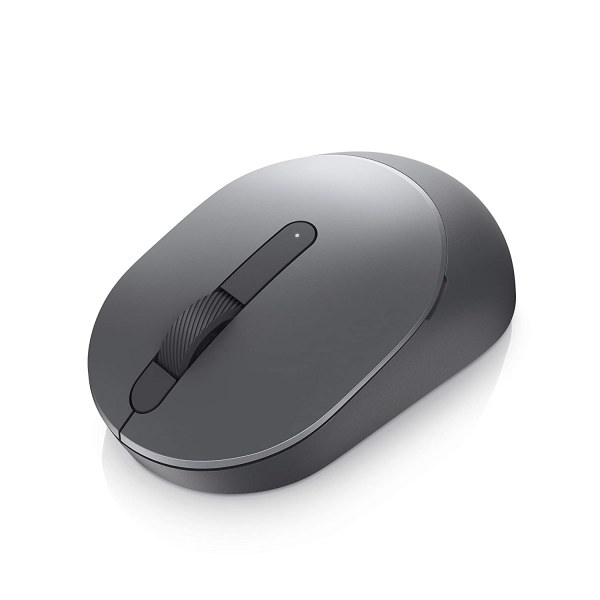 Keys Specs:
Interface – Bluetooth 5.0 (2.4 GHz)
36 months battery life
1600 DPI
AA batteries
Compatability – Linux, macOS, Chrome
Weight – 150 grams
Dimension – 87*46*133 mm
Three years advance exchange replacement service
PROS
Ergonomic design with a sturdy build
Seamless connectivity
Great battery life
CONS
4). Logitech M331 Silent Plus Wireless Mouse – Price Rs. 1031
Logitech M331 wireless mouse comes with a nano receiver. The battery life of the mouse is 24 months (may vary as per usage).
The mouse will not make any noise when the button is clicked. The device is durable with a high-performance guarantee.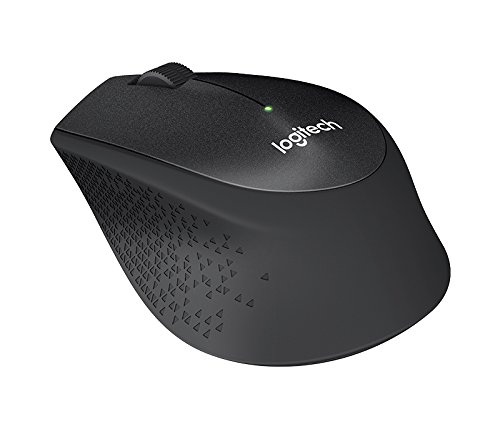 Dimensions – 105.4 * 67.9 * 38.4 mm
2.4 GHz with Nano receiver
Movement Resolution – 1000 DPI
Buttons – 3 buttons
AA Battery.
Weight – 1.8 g
Compatibility – Macbook and All notebooks and desktops
Warranty – 12 months
Price – Rs. 1,099
PROS
Excellent mouse with silent clicks
Can use for playing games
CONS
3) DELL WM126 WIRELESS NOTEBOOK OPTICAL MOUSE – Price Rs. 999
The Dell WM126 Wireless Notebook Optical Mouse has a contoured shape and is comfortable to hold in hand. The battery backup is good and is powered by a 1 AA size battery.
The mouse has a good battery life of up to 1 year, depending on normal usage.
Its Plug and plays feature allows for easy installation so users can get started using their mouse within minutes, with no confusing software or setup requirements.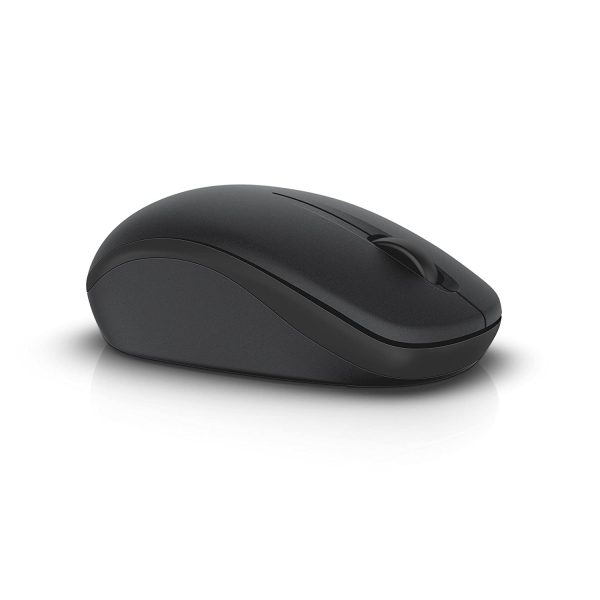 Dimensions – 94.8 * 57.3 x 35.6 mm
Battery – AA type
USB interface – USB 2.0
Number of Buttons – 3
Compatibility – Windows 7 and above, chrome and Linux android
Movement Resolution – 1000 dpi
Weight – 136.08 g
Price – Rs. 999
PROS
Excellent performance with laser movement detection
Clickable scroll
CONS
2)
Logitech M185/B175 Wireless Mouse – Priced @ Rs. 799
The M185 and the B175 are the same mice just the difference is in model number and colors.
This is one of the best value-for-money mice available right now. The design is contoured in the right size and easy to fit in hand. It is light in weight and offers great ease to work.
The best is the mouse buttons are effortless have used many mice including Microsoft, Dell, and Logitech M215 but the mouse buttons are extremely soft in this model.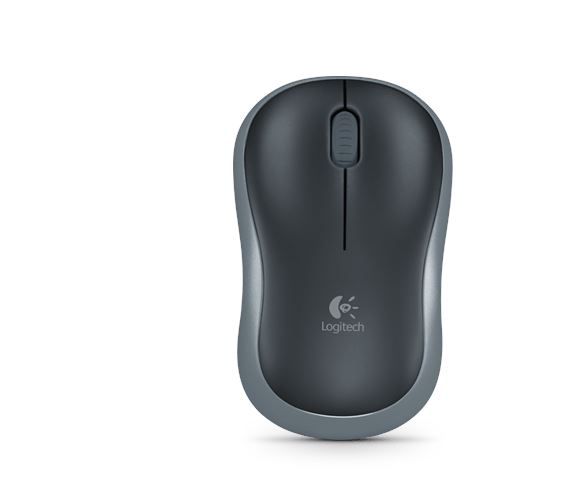 Excellent Product for the Price.
Battery – 1 x AA Battery
Resolution dpi – 1000.
Buttons – 3 (including wheel button function).
Warranty – 3 Years Limited Domestic Hardware Warranty.
On/Off Switch and Smart Sleep Mode Key Saves Precious Electricity.
Logitech Advanced 2.4 GHz Wireless Connectivity.
Year-Long Battery Life
PROS
Smooth and clickable control buttons
Nano receiver technology delivers fantastic performance
CONS
Does not have Bluetooth support
We have listed the above mouse which is great value for money now the below 2 mice are slightly expensive but are a good purchase if you want something exceptionally brilliant.
1)

HP Z3700 Wireless Mouse (Black)
One of the most popular mice that you can buy with a unique design is the HP Z3700 Wireless.
The mouse has a unique design with a center wheel that is very comfortable for scrolling. It is stylish and can look great with your laptop or a thin notebook.
It comes with a single AA battery and HP promises a 16-month battery life that is incredible. Also, it runs on the standard 2.4 GHz wireless channel and can pair with any laptop with ease.
The HP 3700 is accurate and reliable as it comes with a 1200 dpi sensor that is even good for casual gaming.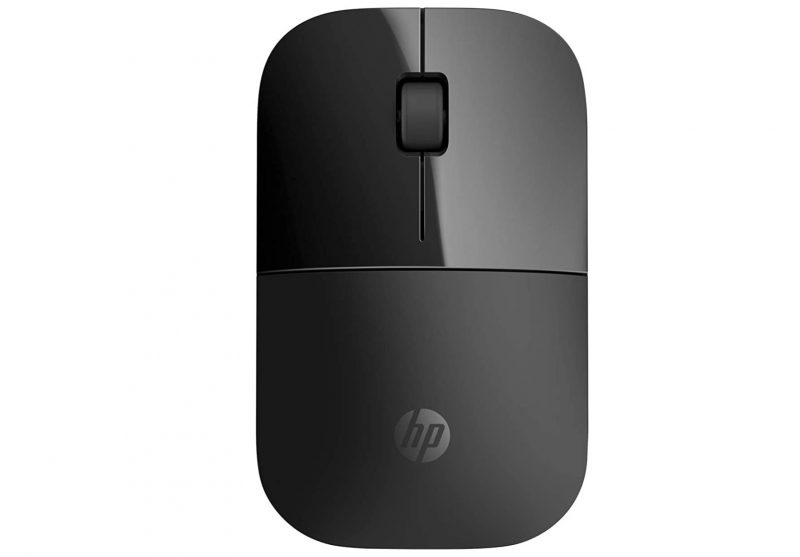 The mouse has 16 months of battery backup.
No red light emission, this is a laser mouse.
No click sounds if you work at night so others don't get disturbed.
Button quality and sensitivity are great with effortless clicking and feel premium in hand.
no need for additional software or drivers to make this work.
The mouse is available for purchase online for just Rs. 1099 with a discount of Rs. 400 on the MRP.
PROS
Sleek and portable design
Good battery life and easy plug-n-play installation
CONS
Not suitable for bigger hands
Concluding Thoughts
Hope you enjoyed the article, if you have any doubts please ask in the comments below or anything to add to the article.
Note* What is DPI in the mouse? Dots Per inch – DPI is not a measure of precision or accuracy, but on-screen cursor movement relative to mouse movement.
Some gaming mouse like the G602 wireless gaming mouse has as high as 2500 DPI, you can move from the left to the right side of a 1080p monitor with a 2cm mouse movement. Professional gamers use these mice.
You can also read about the best gaming mouse or the new wireless keyboards.