Improve Your Gaming Performance With These Incredible Gaming Mouse
In this article, we share the best gaming mouse that you can currently purchase at Rs. 1000 to Rs. 5000 price range.
Gaming mouse helps you improve aim with practice and can be very handy and helpful. But it can't compensate for the lack of skills.
It is not only the gaming mice but the gamer who makes the difference. Gaming ability and skills are indeed more important.
I have met gamers who can take superfast shots with Rs. Three hundred wired Dell mice and even some with low-cost Logitech wireless mice.
Practice, practice, and practice will make you better.
Buying a gaming mouse will help improve precision, DPI, and extra buttons that make it easy to play fast-paced games like CS: GO, PUBG, Call of Duty, or Battlefield.
Consider the following before buying a mouse:
Shape and how ergonomic it looks to you.
The number of buttons.
DPI (typically anything above 2400 Dpi is good).
Looks and Lighting.
Let's start with one of the most affordable mice on this list.
Lenovo Ideapad M100 RGB Gaming Mouse priced @ Rs.699:
If you are looking for an entry-level gaming mouse that is not too flashy, this Lenovo Ideapad mouse may make the cut.
The Lenovo Ideapad gaming mouse works smoothly and provides better performance at such a low price range.
It has two side buttons for left and proper navigation. The ergonomic design provides grip and accuracy. It is not a slouch considering it offers up to 3200 Dpi, sufficient for most gamers. The gaming mouse is light-weighted with a 1.8 m PVC USB cable.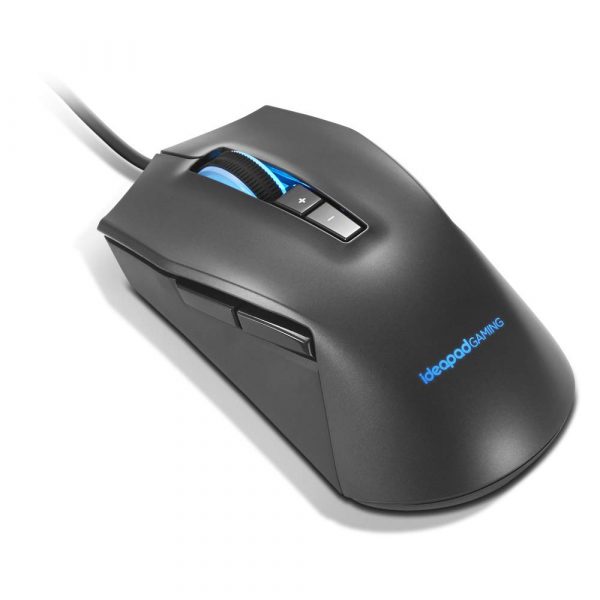 Key Specs for Lenovo Ideapad M100 gaming mouse
7 programmable buttons
Simple and classy look.
3200 Dpi Optical Sensor.
4 DPI settings
7 Colours in Cycle LED
Price – ₹ 849
Dragon War Thor Blue Gaming Mouse Priced @ Rs. 999
Dragon War Thor Blue is one of the most popular gaming mice, and you can buy it over the Trigger gaming mouse by spending an additional 100 bucks.
The mouse looks stunning and sharp. It is designed to fit in your hand so you can aim and take that perfect headshot.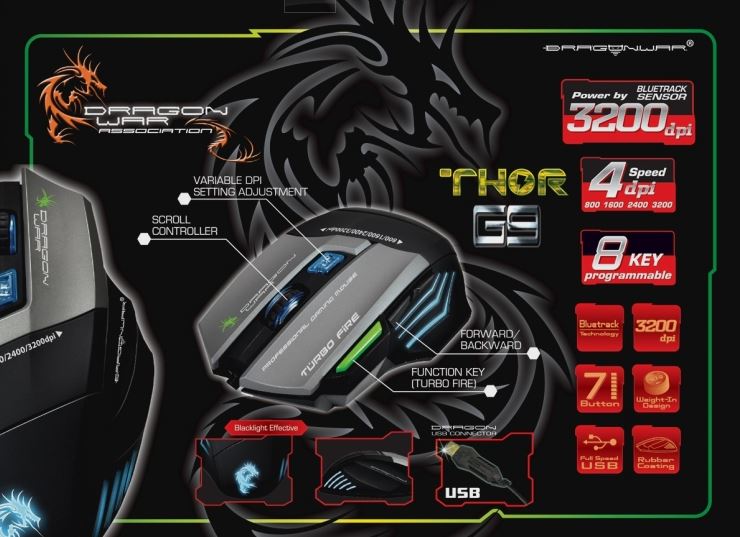 Key Specs Dragon War Thor Gaming Mouse :
Dpi Mode – 800 / 1600 / 2400 / 3200 dpi Sensor.
Max 3200 Dpi
Quite Silent while clicking.
8 Programmable Buttons.
512K Inbuilt Memory
Ergonomic design for long gaming hours.
8 Programmable Buttons.
An LED light makes it look amazing in dark.
2-meter long wire, Gold Plated USB connector.
This is a great gaming mouse, but the warranty given by the manufacturer is only six months.
HP Gaming Mouse G200 Priced @ Rs. 1374 :
HP G200 gaming mouse comes with an ergonomic design with cool LED lights. The mechanical micro switch makes it feel sturdy. Also, the buttons on this mouse are very clickable and require less pressure.
The DPI is adjustable from 500 up to 4000.
The gaming chip provides high performance. The mouse allows you to switch between six DPI sensitivity settings instantly, so you can quickly respond to the gaming demands with accuracy.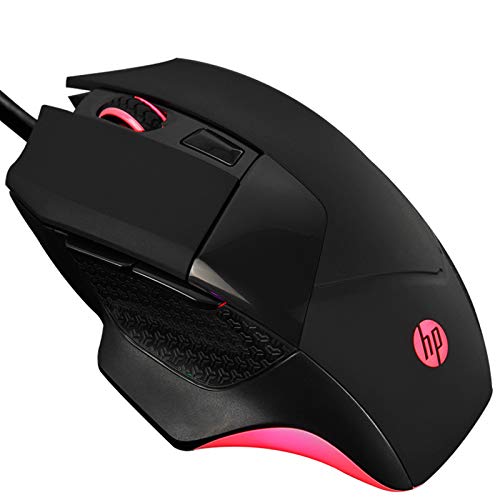 Key Specs for HP Gaming mouse G200
Durable Buttons
4000 dpi Optical Sensor
Long-lasting and attractive Build with LED light
Gaming-grade Optical Sensor.
The non-slip widening scroll wheel
Compatibility – above Windows 7 version, macOS
Price – ₹ 1,299
Logitech G102 Light Sync Gaming Mouse Priced @ Rs. 1,645
The Logitech G102 is my favorite gaming mouse, and I have been using it for the past two years. The mouse is accurate and very comfortable to use.
Also, I have improved my aim in CS: GO and Battlefield thanks to high sensitivity.
The 16.8 million colors offer vibrant animations for games and media-driven settings.
It has accurate cursor tracking and responsive performance due to the gaming-grade sensor.
The primary left and right buttons have Logitech G exclusive metal spring button tensioning technology for precision and consistency.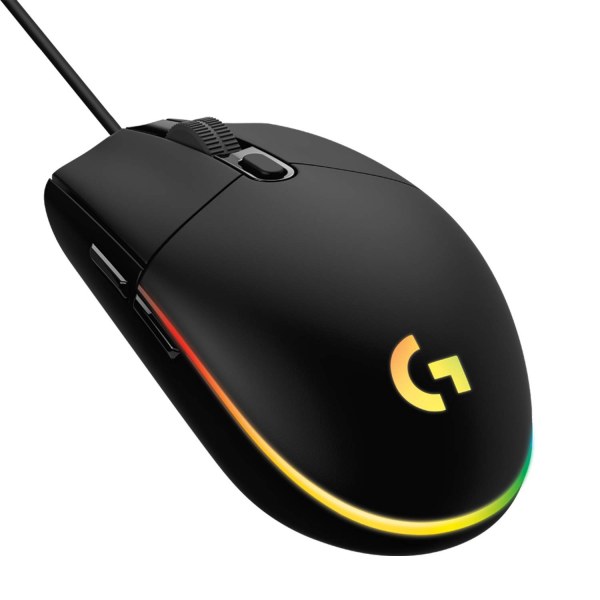 The six buttons are customizable that allows you to assign system commands. It also lets you create convincing macros that input command sequences in a row and execute every time you click the particular programmed button.
Key Specifications for Logitech G102:
Colorful light sync RGB
6 button layout
8000 DPI
Logitech G Hub gaming software
Plug and play
Durable
Weight – 89 grams
Dimension – 20*8*35 mm
Warranty – 2 years
Also, check out the best-wired gaming keyboards and mechanical gaming keyboards to pair with the gaming mouse.
Razer Death Adder Essential Gaming Mouse – 6400 DPI, 5 Buttons @ Rs. 1599
One of the most affordable yet accurate gaming mice is the new Razer Death Adder Gaming Mouse with a price tag of Rs. 1599.
It has a look to kill for and offers incredible 6400 DPI sensitivity.
The removable DPI clutch allows you to set the sensitivity temporarily.
The green Led lighting glows in the night and & the illumination on the logo and the scroll wheel makes the gaming experience more enjoyable.
If you game all day on your PC and want to get better at aiming, the Razer Death Adder is an ideal choice.
Gaming junkies will love the feather touch buttons on this Razer mouse that can last up to 10 million clicks.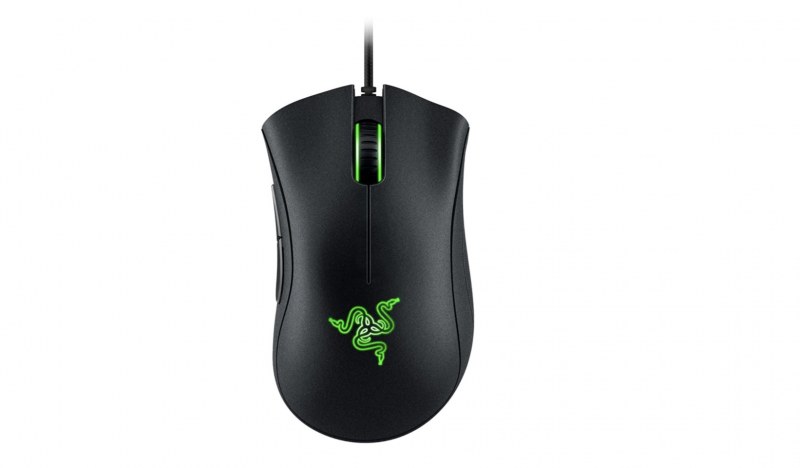 Key Specifications Razer Deathadder
5 programmable hyper response buttons.
Razer mechanical switch
Stylish look with green LED
Light-weighted with an ergonomic design
true 6400 Dpi Optical Sensor.
Weighs Only 134 grams
10 Million units Sold – Very Popular
Price – ₹ 1588
Logitech G 402 Hyperion Fury Wired Gaming Mouse priced @ Rs.2,345 :
The Logitech G 402 mouse is one of the fastest and most ergonomic mice that you will find. It comes with eight programmable buttons and 4 DPI settings, and the response rate can be as highest as possible.
The texture and finish are remarkable, and you will not have any issues in high FPS games when using it.
The Delta Zero sensor gives speed and accuracy. The lightweight mouse has a shape that meets a new level of contoured comfort.
The low-friction feet ensure long-lasting gaming sessions.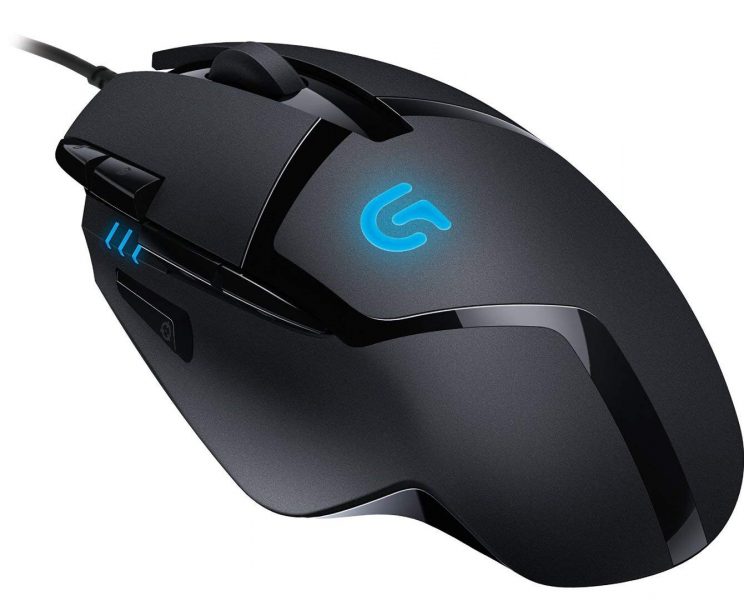 Key Specifications for Logitech G 402 Hyperion gaming mouse
8 programmable buttons.
Logitech Gaming Software to configure Mouse.
Ambidextrous design allows use with either hand.
Strong and engaging Build Quality.
4000 Dpi Optical Sensor.
Switch the button to swap Profiles.
Is protected by 2 year carry-in Logitech Warranty.
Price – ₹ 2,345
Razer Viper Mini Wired USB Gaming Mouse – Price Rs. 2,999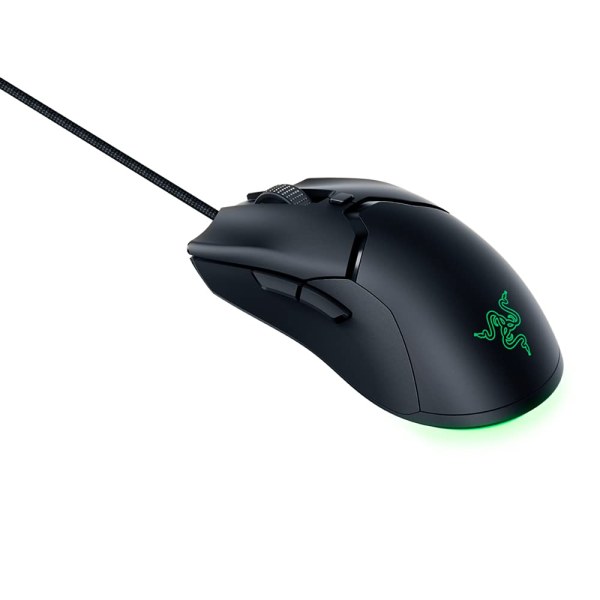 The Razer Viper Mini wired gaming mouse has 6 programmable buttons, including 3 Synapse and 2 side buttons. In addition, it has 8500 DPI to give you a fantastic gaming experience. Moreover, the mouse has up to 300 inches of IPS.
Also, the device comes with Razer Chroma RGB lighting that has 16.8 million customizable color options. The gaming wired mouse sports an on-the-fly sensitivity adjustment and gaming-grade tactile scroll wheel to enhance your performance. Also, it comes with a built-in memory that allows you to customize settings according to your needs.
Furthermore, the device is ultra-light in weight and measures only 61 grams. It is compact in size and may suit Gamers who want a smaller mouse.
Key Specs for Razer Viper Gaming Mouse:
Sensitivity – 8500 DPI
6 programmable buttons
Razer Chroma RGB lighting
Built-in memory
Tactile scroll wheel
On-the-fly sensitivity adjustments
Ultra-light design
Weight – 61 grams
Price – Rs.2,999
Related – High-Quality Mice for Editors
Logitech G502 Hero Wired Gaming Mouse – Price Rs. 3,999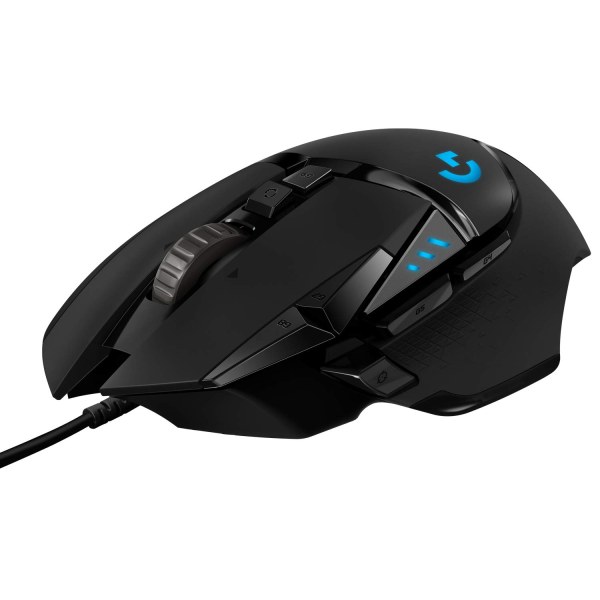 I love the Logitech mouse and have used the Logitech G502 in the past for playing CS: Go and Battlefield games. The mouse is available online for INR 3,995.
Additionally, the mouse has a high-performance Hero 25K sensor. It has 1:1 tracking, 400+ IPS, and 25,000 maximum DPI. These features give you a smooth and reliable gaming performance.
The device comes with an adjustable weight system, and it has five removable weights inside the mouse. The mouse has programmable RGB lighting and LightSync technology.
Also, the Mechanical switch button enables spring tensioning. The pivot hinges at the left and right sides of the mouse offer a smooth and quick click.
The mouse is compatible with Windows 7 and later, macOS 10 and later, and ChromeOS.
Key Specs for Logitech Gaming Mouse:
25000 DPI
25K Sensor
Adjustable weight
On-board memory
Programmable RGB lighting
1:1 tracking
11 customizable buttons
Mechanical switch button tensioning
Weight – 122.47 grams
Price – Rs. 3,995
SteelSeries Aerox 3 Super Light Gaming Mouse – Price Rs. 4,999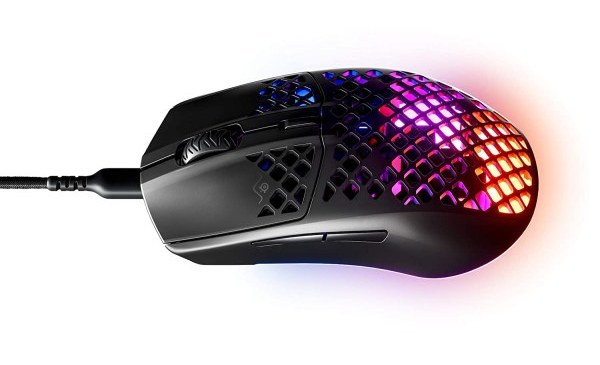 SteelSeries Aerox 3 Superlight wired gaming mouse comes with an elegant and unique ergonomic design. It offers quick and accurate clicks. Also, the device has water and dust resistivity ratings of IP54.
Moreover, the gaming mouse is ultralight by weighing only 57 grams. It has 1:1 tracking with PixArt technology, 8500 DPI, 300 IPS, and a 35G optical sensor for accuracy and excellent speed.
The 3-zone RGB lighting gaming mouse allows you to personalize the lighting as per your likings. The Super mesh USB C – Type cable allows faster swipes and movements that enhance your gaming performance without any interruption.
Key Specs for SteelSeries Aerox 3 Gaming Mouse:
8500 DPI
300 IPS
3-zone RGB lighting
1:1 tracking
Ergonomic right-handed design
6 buttons
IP54 ratings
Weight – 57 grams
Price – Rs. 4,999
HyperX Pulsefire FPS Pro Gaming Mouse – Price Rs. 4,499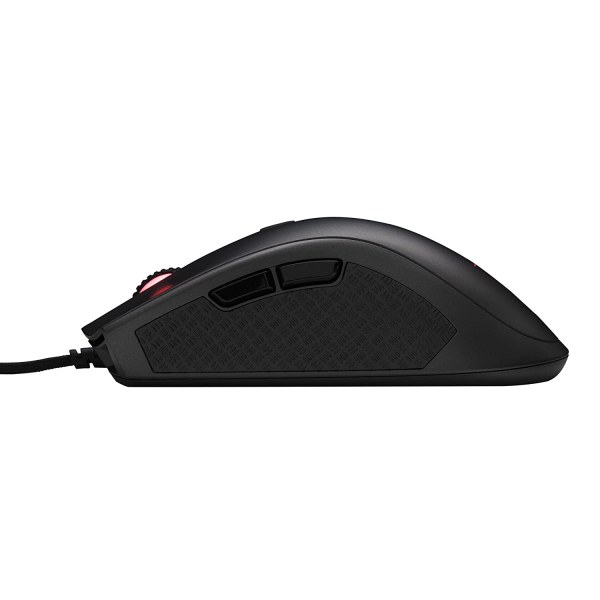 HyperX Pulsefire FPS Pro gaming mouse comes with software-controlled 360-degree RGB lighting effects and macro customizations. It is available online for INR 4,499.
The mouse offers 1:1 tracking with Pixart 3389, 16000 DPI, 20 million clicks rated, and 6 programmable buttons.
Also, the device has HyperX NGenuity software for easy and convenient software. It has onboard memory to give accessible customization settings.
The wired gaming mouse has an ergonomic design that enhances your gaming performance with accuracy and style. Extra-large skates provide a stable base for smooth and controlled gaming.
The flexible braided cable resists all types of wear and tear and offers excellent movements.
Key Specs for HyperX PulseFire Gaming Mouse:
16000 DPI
RGB lighting
6 programmable buttons
Ergonomic design
20 million clicks
Pixart 3389 sensor
Weight – 90.72 grams
Price – Rs. 4,499
Steel Series Rival 310 CS: GO Howl Gaming Mouse priced @ Rs. 7,999 :
The only mouse I would prefer to buy over 5K is the original Steel series Rival Gaming Mouse with incredible build quality, precision, and elegance.
The mouse has brilliant looks and a high CPI(counts per inch) of 12000, which is enough for even 240 Hz monitor gaming monitors.
It has a balanced weight to play for long hours without tiring your wrists.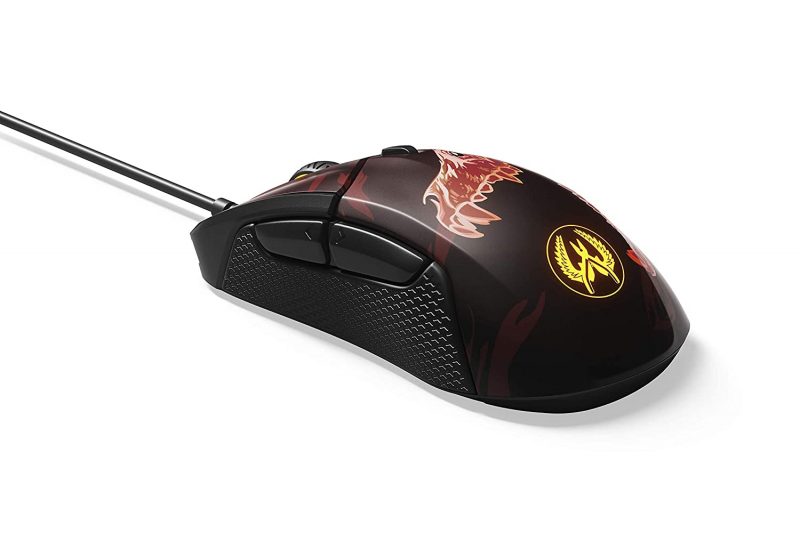 Key Specs For Steel series rival
6 programmable buttons.
TrueMove3 12000 CPI
Ergonomic Design.
Brilliant multi-color illumination.
Two-zone lighting
Low lift-off distance.
Price – ₹ 7,999
If you have a favorite gaming mouse, share it with me in the comments below, I may add that to the article 🙂