If you plan to buy a new Lenovo laptop in India, you must read my experience with the Laptop and after-sales service before deciding.
Everything written in this article is 100% True, based on my experience. This article aims to make readers aware of the after-sales support of the brand. If the products have issues, they can be sorted, but if support is terrible, there is nothing much we can do.
I review electronics for a living and have reviewed over 500 gadgets in the last eight years here on Candytech.in.
There have been very few products that I have loathed and wrote a negative review.
The biggest problem is the lemon products and the after-sales support of brands. I am sharing this as Lenovo had pushed me to the brink.
Issues Faced With Lenovo Product – Lenovo Yoga 710 (14 Inch, Intel Core i7 Laptop)
Almost 2.5 years back, I bought the Lenovo Yoga 710 Laptop to write blog posts here on Candytech. Also, I own a high-end PC and a MacBook Pro, but sometimes I want to work on Windows instead of OSX for some specific tasks.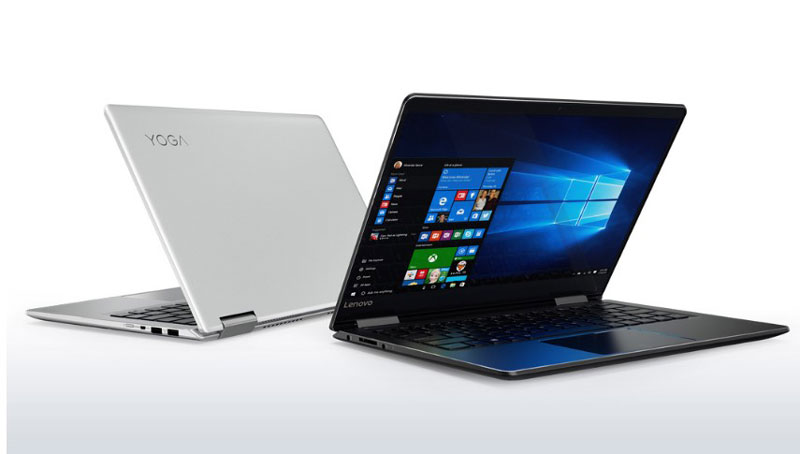 The use of the laptop was limited for the first 1.5 years. Notably, I bought it with a 3-year warranty for a price tag of Rs. 83,000. It is a significant amount of money for anyone.
The laptop came with top-of-the-line specs like Intel Core i7, SSD and 8 DDR4, and an Nvidia GPU. I expected it would easily last 6-7 years without any issues. But it died sooner.
Issues With Lenovo Laptop – Yoga 710
The laptop had minor quirks like heating and excessive fan noise, which is not uncommon on thin laptops.
Many users have posted heating issues with the Yoga 710 (link given below) on the Lenovo forum. Lenovo asked for Bios updates to improve the fan profile. But nothing helped much.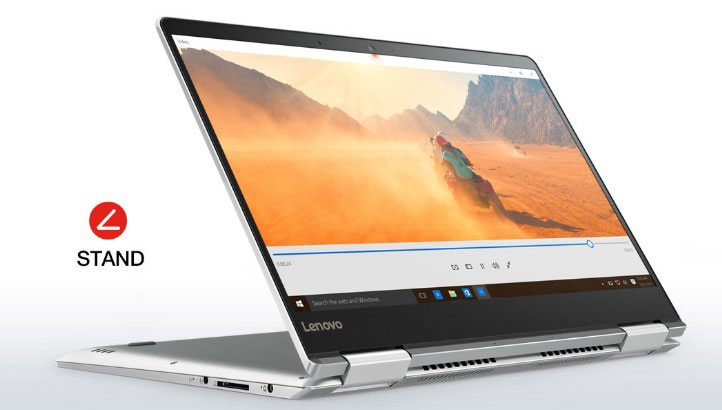 Customer Service Experience & Service Center
Nevertheless, in the summer of 2018, the laptop stopped working. My warranty was carry-in, and the closest service center to my town is a 130 km journey(to and fro).
I took the day off and went to the service center. They confirmed that the motherboard is dead and will be replaced.
Also, the headphone jack was not working for many days, so I asked them to fix it.
After 20 days, I collected the laptop (130 Kms), but they forgot to replace the headphone jack.
They said they would send the laptop after 10-15 days to my address after fixing the jack, but they never did.
Finally, after several calls, emails, and tweets to Lenovo, they sent it to me after nearly two months.
Nevertheless, after six more months, the laptop keyboard started having issues caused by a loose cable. I fixed it.
Next, the laptop stopped working again. After connecting with the call support, I was advised to take it to the service center.
I submitted the laptop to the service center, and they said the SSD had failed this time. After 15 days, they asked to collect it back. I did.
The laptop came with original Windows, but the OS and data were lost when they swapped the SSD. The service center told me it was my mistake; I should have kept a backup. They gave it to me without installing the OS; all my data was lost.
Several hours of hard work and many articles were gone. I re-installed the Windows and other software but was afraid to keep any essential docs on this machine.
It is always prudent to keep back-ups, but it isn't easy to rely on a machine that has failed multiple times in a year.
More Product Failures and Headaches
It worked fine for a month, and then again, it stopped working. I was again asked to visit the service center by customer care.
After testing, the service center said the motherboard had failed again.
I explained that it was a horrible experience for me, and I couldn't leave my work and get it repaired so many times. I humbly asked them to replace the product.
They denied. They said we would replace the motherboard only. Once the laptop is out of warranty, you will have to pay for these repairs. I asked about the motherboard replacement cost, and they said it would cost around 30k when the laptop is out of warranty.
Pathetic After Sales Support and Service
I contacted their social media team, and they said they couldn't do anything; the service center would handle the issue.
Meanwhile, the laptop is with the service center, and the person, Mr. X from the service center, threatened me on a call about taking back my laptop.
Since then, I have refused to pick it up. I got several calls and abuses from the brand, and some clever chaps even tried to deceive me into picking it up.
They even told me they would do a replacement, but first, I needed to get the laptop from the service center. But I refused to pick it up and insisted on a replacement.
Resolution – Filing the Court Case
I was left with no other option but to file a court case, so I informed the dealer and service center and the Lenovo team about the possibility of the case as a last resort to sort the matter. Read More – About the Consumer Court Case I Filed Against Lenovo
But they blatantly refused a replacement and told me to file the case.
I have filed the case with the local court (Lok Adalat) (spending extra money and time).
The brand has sent its lawyer to fight the case, and it has been more than 3 years now (I filed the case in 2019, and now it is April 2022, and no decision has been made so far). I don't have the laptop or my money, and the amount of hassle this product has caused is more than anything else I have experienced.
If it had been a 20K-30k product, I would have thrown it in the dustbin and called it a day.
I am not sure how long it will take to get justice. Nevertheless, I will fight the court case, and eventually, something optimistic may come out.
Dear whomsoever is reading; we know our snail-paced judiciary did not punish the rapist in the Nibhaya case. What can we expect from the civil cases?
Justice is so much delayed in this country that everyone including Lenovo, knows they can abuse the system to take advantage of helpless consumers.
I need your help to share this.
This is the only product I have ever bought or reviewed that has been so bad; on top of that, the company is pathetic in handling a premium customer.
If you are buying a Lenovo product prefer to take an on-site extended warranty to reduce the hassle.
Issues of Lenovo Products – Yoga 710 – As Reported by others
I am not the only one with a lousy Yoga 710, and forums are flooded with complaints.
There have been several issues with the Yoga 710, and even another publication, Techquila, purchased 2 Yoga 710, and both have hinge failure and are damaged now. (https://www.techquila.co.in/lenovo-laptops-not-trusted-worthy/
Several problems are posted on the official Lenovo Forum –
https://forums.lenovo.com/t5/Lenovo-Yoga-Series-Notebooks/YOGA-710-Quality-Issues/td-p/3383284
https://forums.lenovo.com/t5/Lenovo-Yoga-Series-Notebooks/Yoga-710-screen-replacement/m-p/4316916
https://forums.lenovo.com/t5/Lenovo-Yoga-Series-Notebooks/lenovo-yoga-710-cpu-temperature-concerns/td-p/3592008
Are All Lenovo Laptops Bad?
Not all Lenovo products are bad, and my last Thinkpad lasted six years without any issues. But when things go wrong, brands should proactively help buyers.
Lenovo support is extremely poor in India, and the company should re-think the customer experience before selling high-end laptops. @Lenovo_in
I would instead invest in a Dell or a Mac as the service experience has been flawless in recent years.
What is Wrong with the Yoga 710?
Electronic products can fail anytime; Apple iPhones and Macbooks fail.
But in the case of Lenovo Yoga 710, It is straightforward to understand they have used low-quality Chinese parts to manufacture the motherboard, which is of inferior quality.
The display and the hinges are even of poor quality, as also said by Techquila in their article.
But companies acknowledge mistakes and help customers. But not Lenovo; they have the financial muscle to fight cases and threaten customers.
Humble Request To You, Sir, Please Share this article and Tag Lenovo to correct the wrongdoing. Also, we should think twice before buying a Lenovo laptop.