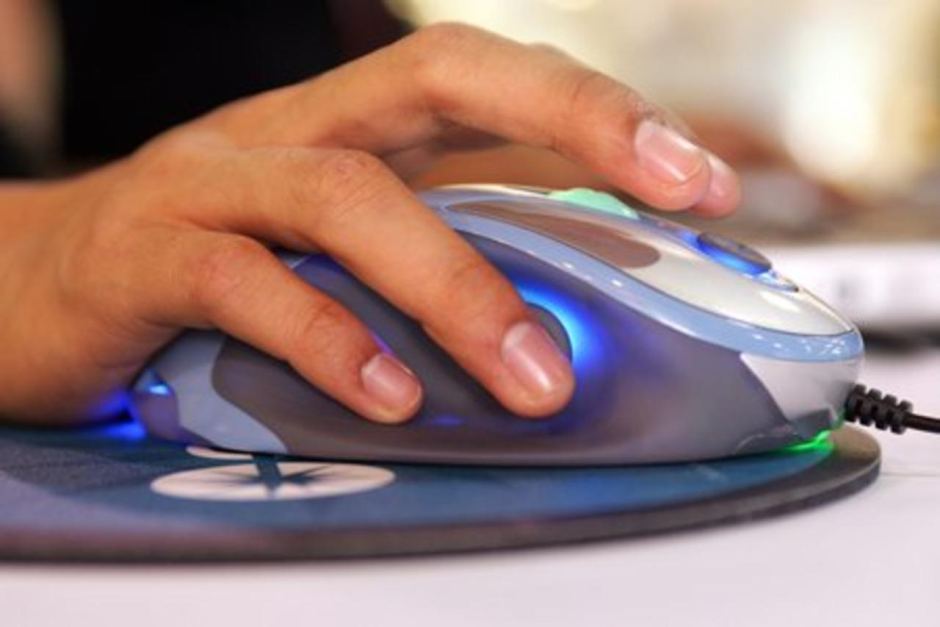 Video Editing is a precise art and needs a high-precision tool to cut, trim, drag and edit video footage. Programming, Web/App development also need a mouse that can work without causing fatigue. Photo Editors need even more precision for fine selection.
Most gaming mice are accurate and work great; if you have a lower budget check out the top gaming mouse that will do the job. However, read on if you are ready to invest in a slightly expensive but handy mouse.
These premium mice offer precision and versatility. Some mice come with additional buttons and scrolls that allow you to customize them according to your requirements.
Some of the points to keep in mind before purchasing a mouse for editing are:
Firstly, look for the design, shape, and size you think is comfortable in your hand. It should be ergonomic so that it can fit in your hand. It should give comfort to the wrist and arm. Also, pay attention to weight, and a video editing mouse can be lightweight.
Secondly, more buttons can help you assign more shortcuts. Thus, it is time-saving as you can navigate via shortcuts directly from the mouse.
Third, on the list is the pointer precision. Most modern gaming and even non-gaming mouse are accurate. But for image and video editing, you may like something as precise as a swiss knife.
The pointer precision is measured in DPI (Dots per inch). Generally, you can opt for a mouse with more than 1000 DPI.
In this article, we have listed wired and wireless video editing mice.
Both are excellent choices and depend on your personal preference: inexpensive compared to wireless.
---
Top 3 Wired Mouse for Video/Image Editing
Logitech G502 Hero Wired Gaming Mouse – Price – ₹ 3,995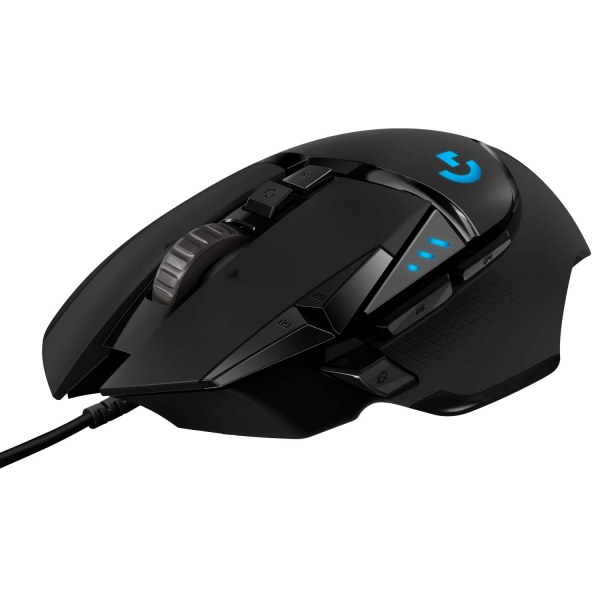 The Logitech G502 is a gaming mouse but has incredibly soft buttons and high precision. The mouse has an advanced optical sensor for maximum tracking accuracy. I have been using it for the last one year, and it is ideal for gaming, editing, and whatever you wish to accomplish with a mouse.
It is pretty versatile and offers up to five different DPI settings (sensitivity settings). The dual-mode hyper-fast scroll wheel allows continuous scrolling that spins quickly and click-to-click precision scrolling.
It has up to 25000 DPI resolution with a Hero sensor and zero smoothing, filtering, and acceleration. The device has 11 programmable buttons. The weight is adjustable up to 3.6 grams for personalized weight and balanced configuration.
Further, a metal spring tensioning system and metal pivot hinges offer crisp, clean, and quick clicks.
The wired mouse supports programmable RGB lightning and LightSync technology. It is a sick addition to your desk and is highly recommended!
Key Specifications:
Hero 25K sensor
1:1 tracking
400+ IPS and 100 – 25,600 max DPI sensitivity
11 Customizable Buttons
Mechanical Switch Button Tensioning
Dual-mode hyper-fast scroll wheel
RGB Lighting with LIGHTSYNC Technology
Compatibility – Windows 7 or later, macOS 10.11 or later, and Chrome OS
Weight – 122 grams
| | |
| --- | --- |
| Pros | Cons |
| 1. Sleek design with excellent sensors | 1. DPI indicators don't stay lit |
| 2. Customizable buttons | 2. Side grips could be better |
| 3. Comfortable to hold | |
| 4. Flawless performance | |
| Candytech Rating | Amazon User Rating |
| 4.7 Stars ⭐ | 4.5 stars (Based on 3021 Reviews)⭐ |
Anker CE100 Vertical Mouse – Price – ₹ 5,998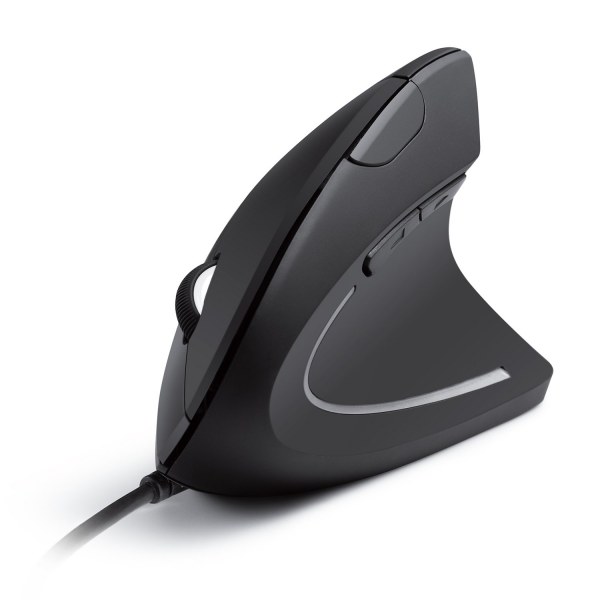 Anker CE100 wired has a scientific ergonomic design that offers healthy wrist and arm positions for smoother movement with less strain. This one looks weird, but those who have used it love it. This video editing mouse is available online for INR 5,998 or USD 80.
Moreover, it has up to 1000 DPI resolution optical tracking technology, providing better sensitivity than the regular optical mouse. It offers a wide range of surfaces for smooth and precise tracking.
The added Next/ Previous button gives ease for browsing the webpage. It comes with a long cable of 4.8 Ft.
Further, the vertical mouse has five buttons, and it works seamlessly.
Key Specifications:
Scientific Ergonomic Design
1000 DPI resolution
Optical tracking technology
Precise tracking on a wide range of surface
Weight -95.26 grams
Five buttons
Cable Length – 4.8 Ft USB
Warranty – 18 months
| | |
| --- | --- |
| Pros | Cons |
| 1. Great build quality | 1. Scroll wheel quality can be improved |
| 2. Reduces pain in the wrist | |
| 3. Comfortable with good functioning | |
| Candytech Rating | Amazon User Rating |
| 4.5 Stars ⭐ | 4.5 stars (Based on 5900 Reviews)⭐ |
Corsair Nightsword RGB Mouse – Price – Rs. 13,999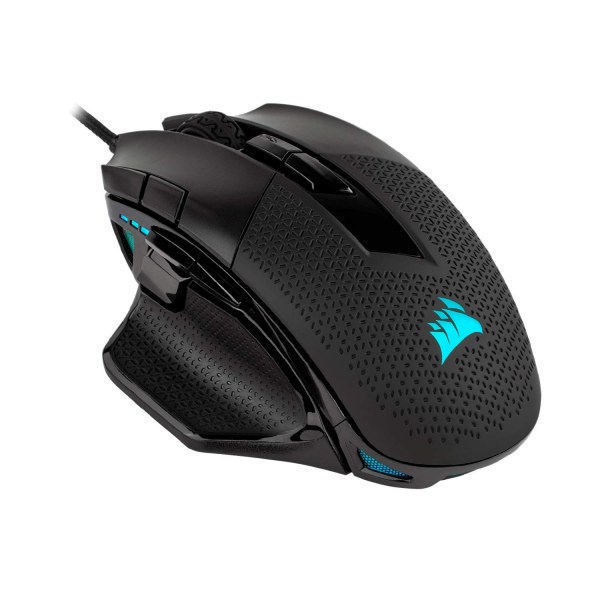 Corsair Nightsword RGB Tunable wired mouse comes with a stalwart precision to get your work done faster. It has an eye-watering price tag of INR 13999 or USD 175.
Additionally, it has 50G acceleration, 400 IPS high-speed motion detection, and up to 18000 DPI optical sensor.
It offers two sets of weight and six mounting locations that give 120 different weight and balance variations. The corsair software can automatically detect the center of gravity of the mouse, which lets you set the weight between 119 kg and 141 kg. The fine-tune balance has a perfect fit for your grip.
Further, the countered shape of the mouse comes with high-performance rubber grips, and it has vivid dynamic RGB lighting control.
Key Specifications:
18000 DPI optical sensor
400 IPS high-speed motion detection
Up to 5G acceleration
Backlit RGB LED
3 LED indicators showing when the Sniper mode is activated
Three extra buttons on the left – Forward, Reverse, and Sniper buttons
Weight -113.4 grams
| | |
| --- | --- |
| Pros | Cons |
| 1. Seamless performance | 1. Buttons are a little hard to click |
| 2. Greatly suitable for video editors | |
| 3. Adjustable weight functionality is awesome | |
| Candytech Rating | Amazon User Rating |
| 4.8 Stars ⭐ | 4.5 stars (Based on 3124 Reviews)⭐ |
---
Top 3 Wireless Video Editing Mouse:
Logitech G604 Lightspeed Wireless Mouse – Price – ₹ 5,995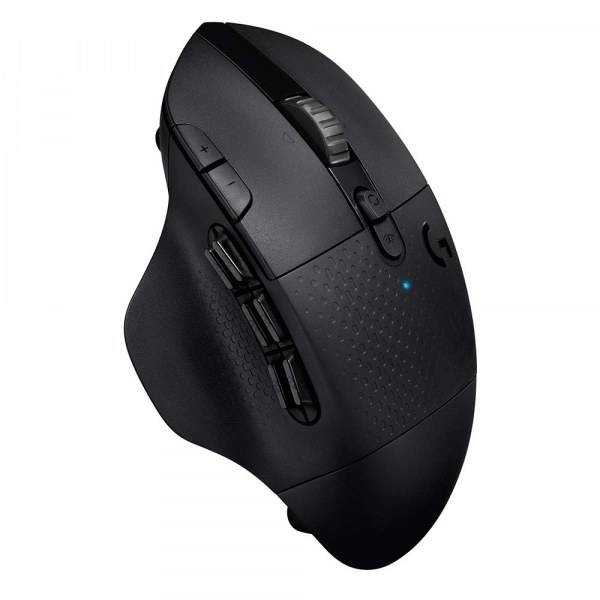 Logitech G604 video editing wireless mouse arrives with great functionality that includes dual connectivity and 15 programmable controls. It is available for INR 5,995 on Amazon India.
Furthermore, it features Hero 25K sensor, the most advanced sensor with 1:1 precise tracking and standard power efficiency. It can achieve up to 25000 maximum DPI. Also, it provides zero smoothing, filtering, and acceleration.
Indeed, the mouse lets you toggle between ultra-fast lightspeed wireless and Bluetooth even over two separate devices with a simple one click.
The mouse offers a battery life of up to 240 hours in lightspeed mode, whereas up to 5.5 months with Bluetooth mode.
Key Specifications:
15 programmable controls
Dual connectivity
Hero 25K sensor
Dual-mode hyper-fast scroll wheel
Up to 240 hours with one AA battery
Weight – 259.97 grams
| | |
| --- | --- |
| Pros | Cons |
| 1. Good battery life | 1. Issues with double click |
| 2. Infinite scroll and extra buttons are great for editors | |
| 3. Dual wireless modes and internal memory | |
| Candytech Rating | Amazon User Rating |
| 4.4 Stars ⭐ | 4.4 stars (Based on 157 Reviews)⭐ |
Logitech MX Master 3 Advanced Wireless Mouse – Price – ₹ 7,375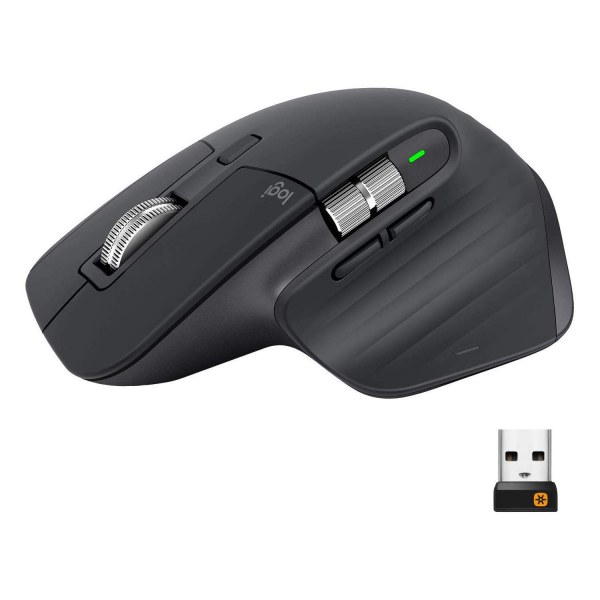 The Logitech MX master three advanced wireless mouse has ultrafast mag speed scrolling that offers a remarkable speed, precision, and quietness of electromagnetic scrolling up to 90% faster.
In addition, it works comfortably due to its sculpted shape and intuitive controls. Ideally, it has placed thumb wheels and management that could be great for video editors.
Now, you can customize the MX master three according to your specific workflow. The mouse offers a life of 3 hours on a one-minute charge. Also, it has predefined customization optimized for Adobe applications. The mouse also works well with macOS, and if you are an Apple user buying for the Macbook or Mac, it can be an excellent addition.
Further, the mode swift button manually toggles between ratchet and free-spin modes. The scroll wheel automatically shifts from line-by-line scrolling to free-spinning when scrolling quickly.
Also, the thumbwheels let you move forward and backward with ease. In addition, the buttons below thumbwheels are used for undo/redo, whereas with the lower wheel, you can adjust the brush size.
Key Specifications:
Ultrafast mag speed scrolling
Up to 90% faster
Comfortable shape with intuitive controls
App-specific customization
Easily optimize every action
USB-C quick charging
4000 DPI precision
Weight – 145 grams
| | |
| --- | --- |
| Pros | Cons |
| 1. Handles all tasks quite well | 1. Bit bulky |
| 2. Programmable buttons and scroll | |
| 3. Comfortable ergonomic design | |
| Candytech Rating | Amazon User Rating |
| 4.8 Stars ⭐ | 4.5 stars (Based on 7305 Reviews)⭐ |
Razer Pro Click Humanscale Wireless Mouse – Price – ₹ 7,597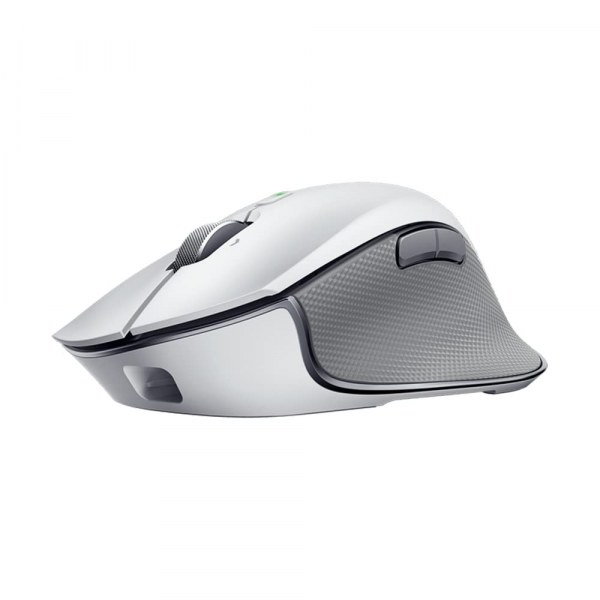 Razer pro-click ergonomic wireless mouse gives you all-day comfort at work with its excellent design and functionality. It is available online for INR 7,597.
Moreover, the cutting-edge precision mouse has a 5G advanced optical sensor. It has a 16000 DPI sensor that provides the most acceptable movement with acute precision. Also, it offers multi-host connectivity for up to 4 devices.
Further, it has added palm support that prevents the wrist from anchoring on work surfaces by reducing strain and promoting better arm position.
It has eight programmable buttons to work faster and in an intelligent way. It has up to 400 hours of extended battery life when connected through Bluetooth and up to 200 hours via 2.4 GHz wireless.
Key Specifications:
Ergonomic design
16,000 DPI sensor
5G advanced optical sensor
Eight programmable buttons
Up to 400 hours battery life
Multi-host connectivity
Durable up to 50 million clicks
Supports multitasking
Weight – 106 grams
| | |
| --- | --- |
| Pros | Cons |
| 1. Excellent battery life | 1. No USB C charging |
| 2. Comfortable Bluetooth connectivity | |
| 3. Easy to setup | |
| Candytech Rating | Amazon User Rating |
| 4.5 Stars ⭐ | 4.0 stars (Based on 48 Reviews)⭐ |
We hope you find this helpful article and choose the best mouse for your photo and video editing needs, even for programming purposes.
If any queries or doubts, do let us know in the comment section. We are always happy to answer our readers. Thank you.